Warning: This snack mix might be the most addictive thing to ever sit in front of you, so proceed with caution. We just had a party and people kept complaining because they could not stop eating it! This snack mix is the perfect mix of salty and sweet and is wonderfully crunchy. It also takes almost no time to make. It would be a perfect last-minute gift to make up and parcel out in bags or to just put in bowls all around your home over the Christmas holiday.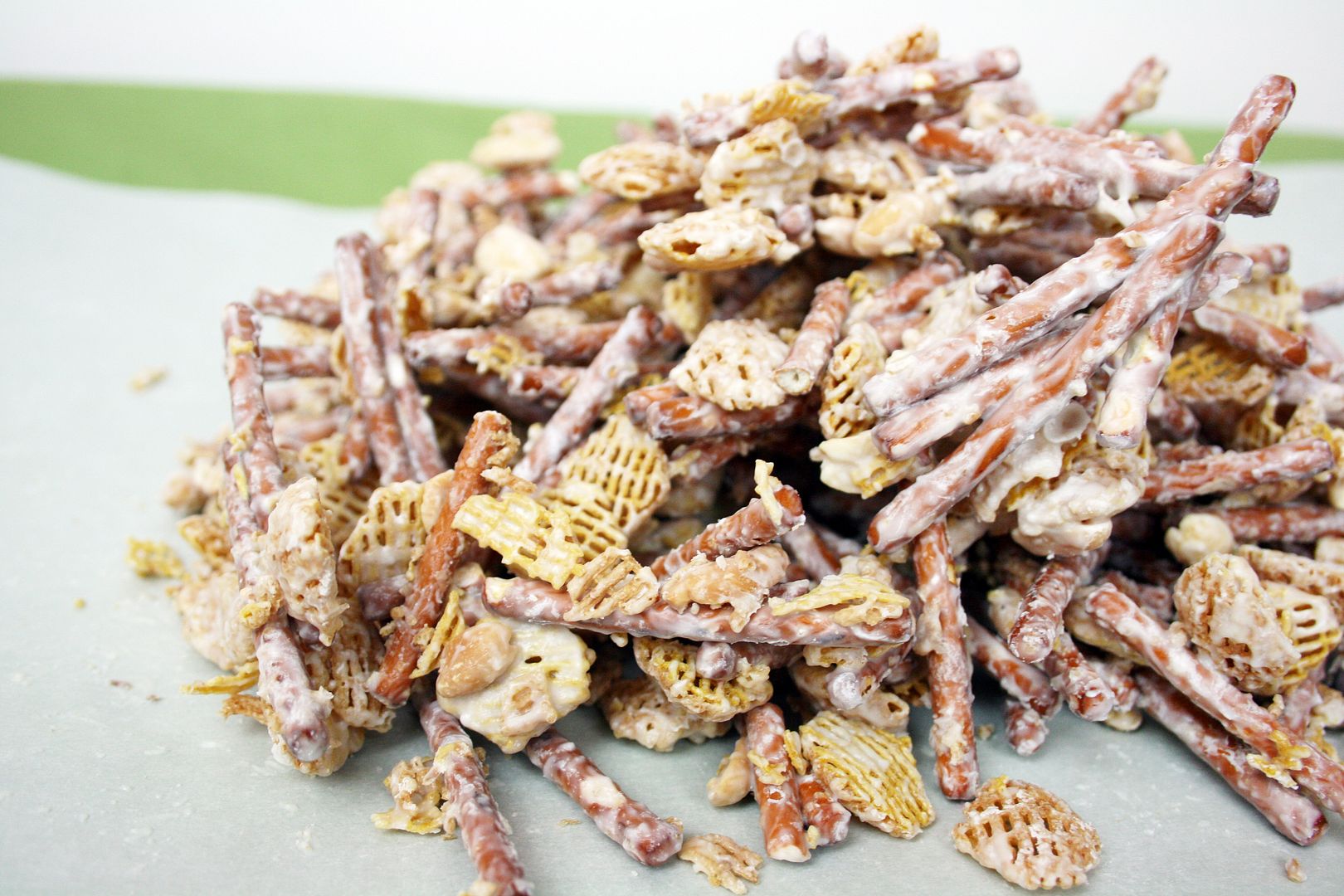 Without further ado, let's get down to the recipe!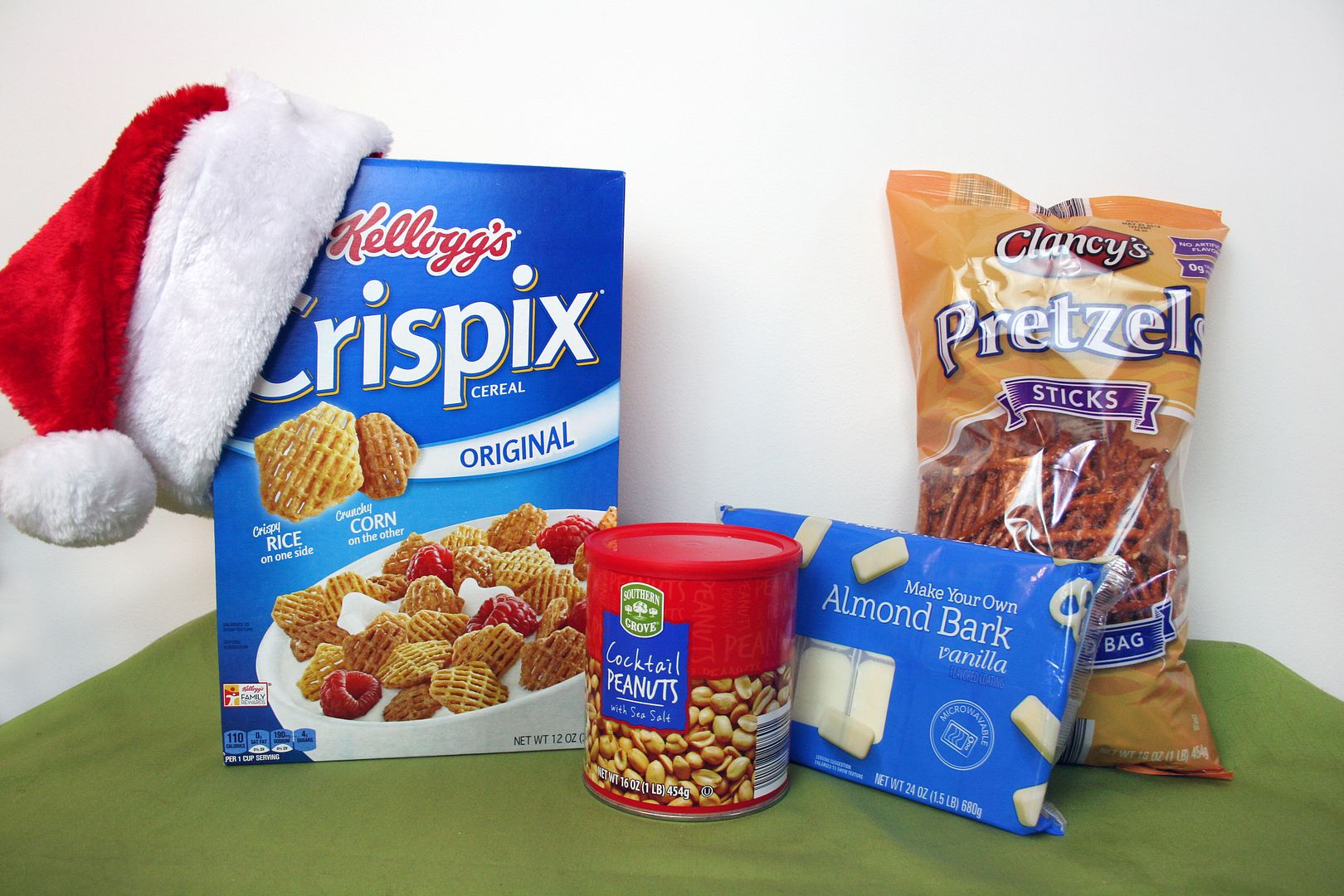 Ingredients:
1 12 oz. box Crispix cereal
1 lb bag of pretzel sticks
8 oz lightly salted peanuts
1 24 oz package of white almond bark
Note: Crispix work better than Chex in my opinion because they're a little puffier with a a larger surface area, but rice Chex could probably be just fine too!
Mix the Crispix, pretzels, and peanuts up in a very large bowl. You can do this in two batches if you don't have a large enough bowl. Melt the almond bark in 45 seconds increments in the microwave and stir in between. After it's totally melted, pour over the cereal mix and fold in to cover. Spread out over wax paper in a fairly thin layer and let set. After set, break up the mix and package up.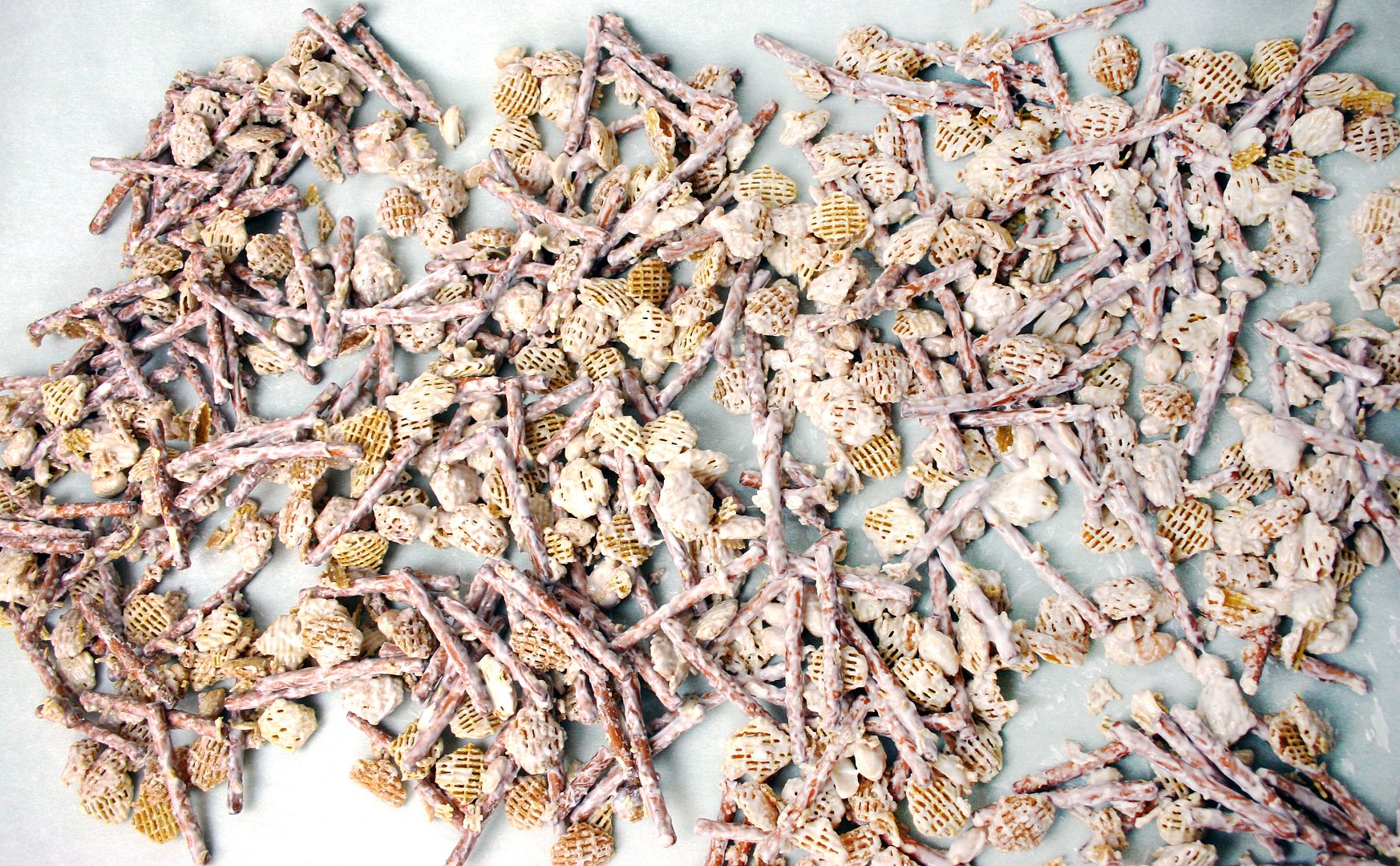 Now, get to snacking! I hope this also becomes a holiday staple for you too—if you try it, I know it will be!
- Molly