New Year's Eve is the perfect time to go all out with glitz and glam. Whether you're going to a huge shindig, or just popping down to your local bar, we say get all gussied up to ring in the New Year and say farewell to the old!
JODI
I saw this dress in the window at a boutique in St. Charles, MO at the beginning of the month and thought it would be perfect for New Year's Eve. It's a subtle mix of silver and red metallic stripes on a black background in a wrap silhouette.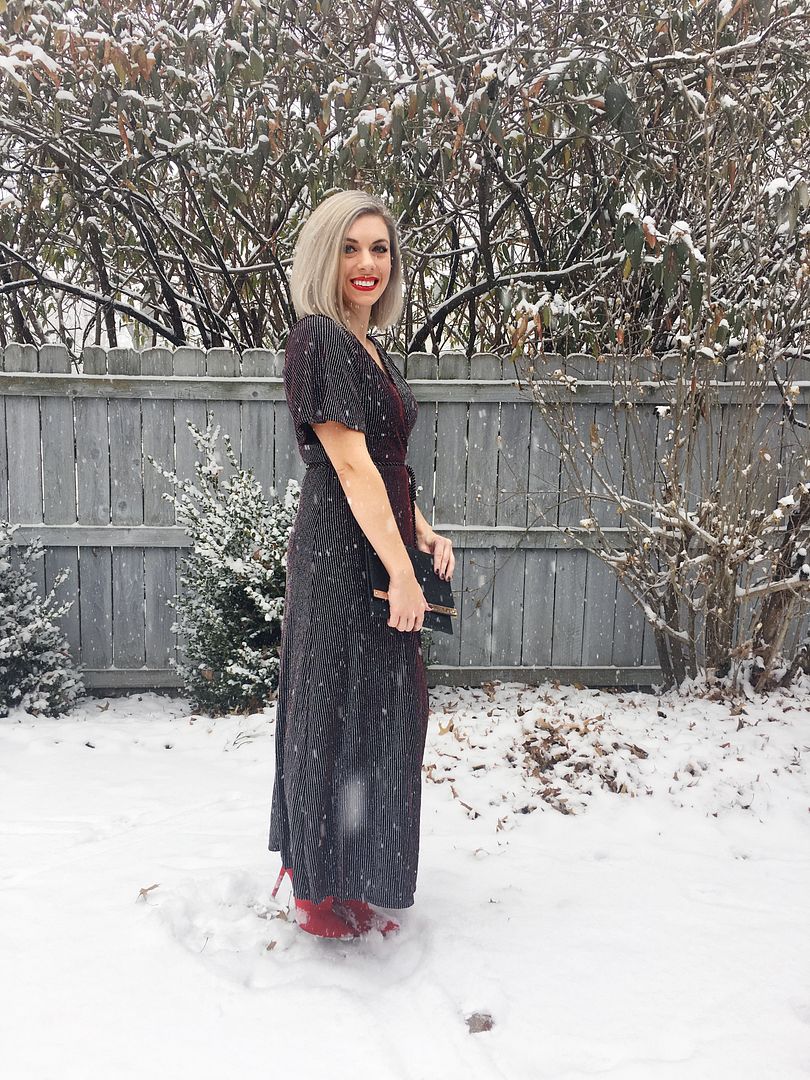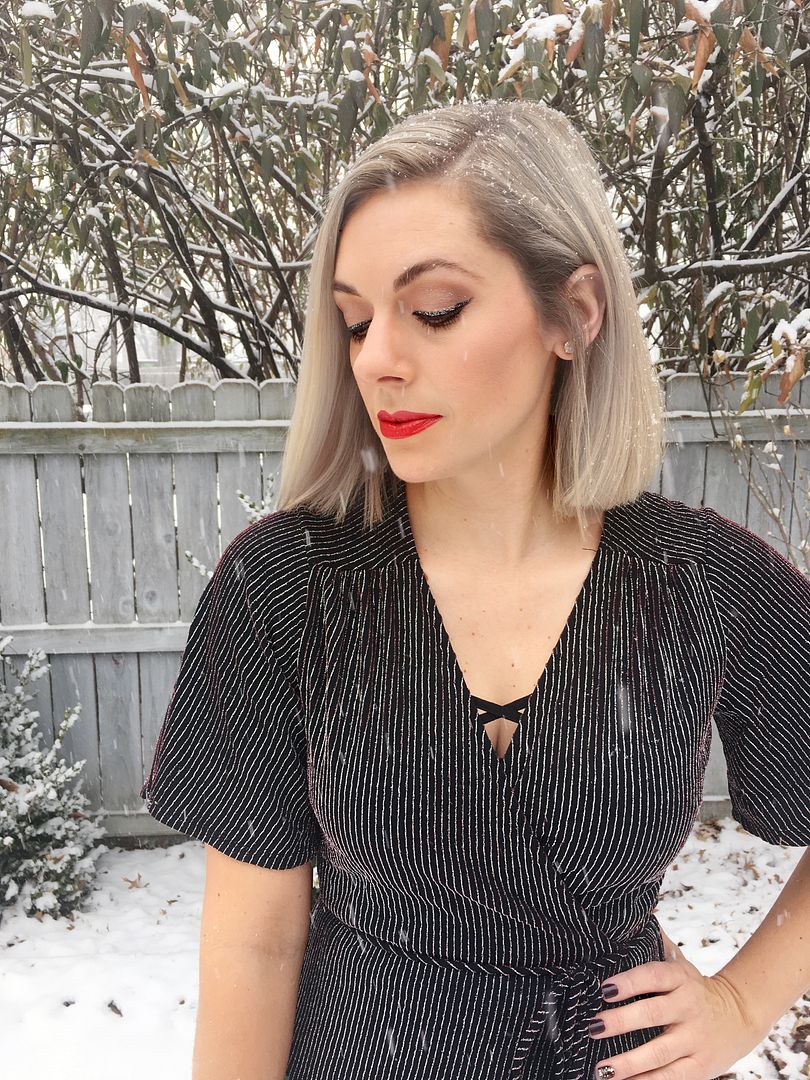 If you can't tell, it was snowing when we took these pictures, so I added a layer underneath the dress with "leather" leggings and a strappy cami for added warmth. They both were a great way to add depth and texture to the outfit without adding too much bulk. I also paired my favorite red booties with this dress to bring out the red metallic stripe.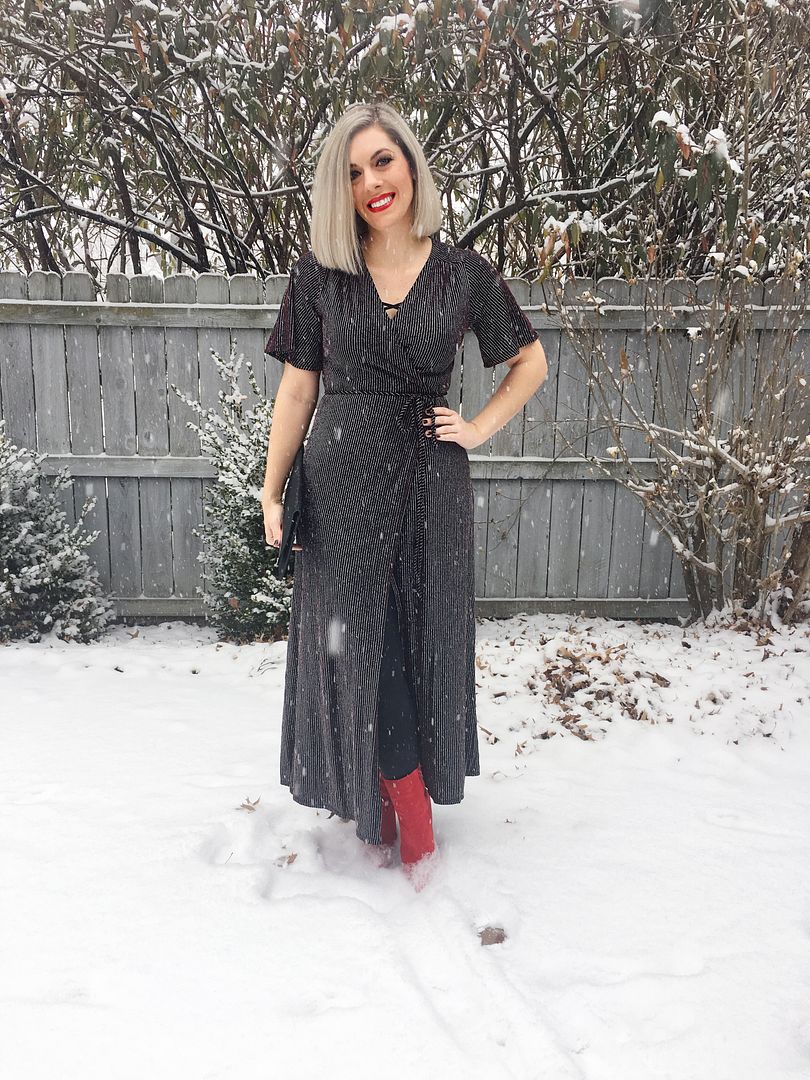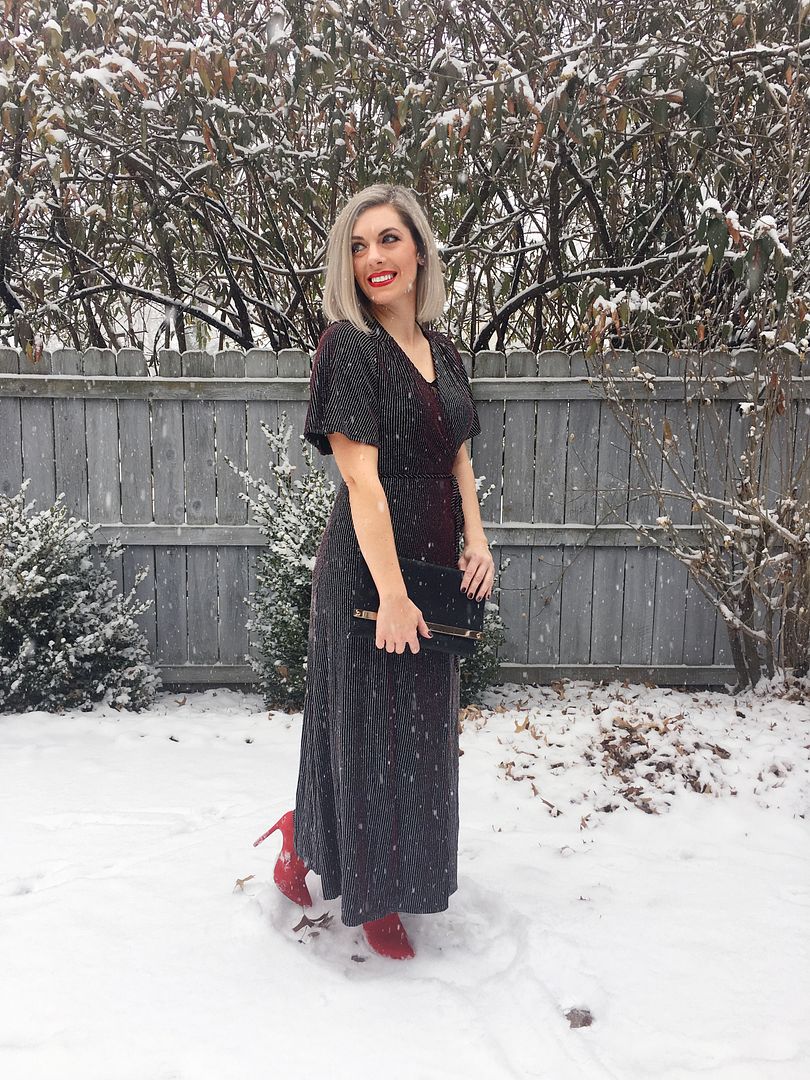 I added a swipe of silver glitter eyeliner over my black liner for an extra bit of sparkle and, of course, a red lip to tie in the other pops of reds and for a bit of added glam. Now, I just need to find a party to go to and I will be all set!
MOLLY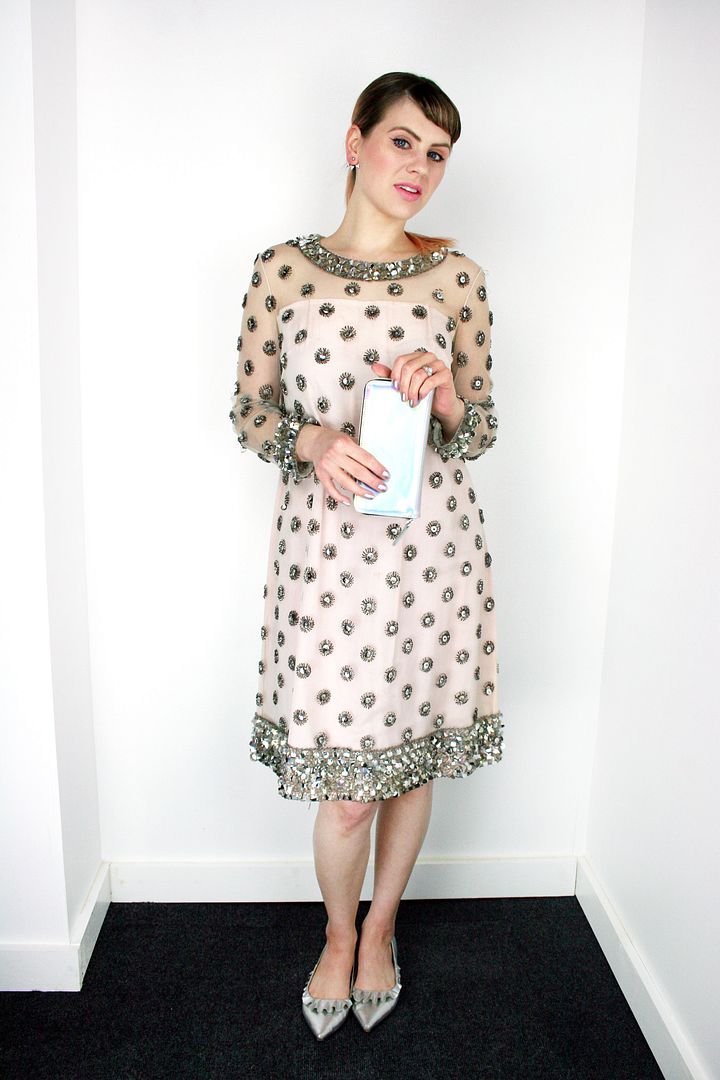 I spotted this dress while Christmas shopping in
Horticulture
, a fairly new shop in the KC West Bottoms. It's a super well curated shop, with home goods and a few racks of clothes, and I'm excited to go back and see what new arrivals they get in. I couldn't believe what great shape this vintage beauty was in, and after 3 weeks of thinking about it, I finally messaged them to see if they still had it. It was obviously meant to be because it was still there!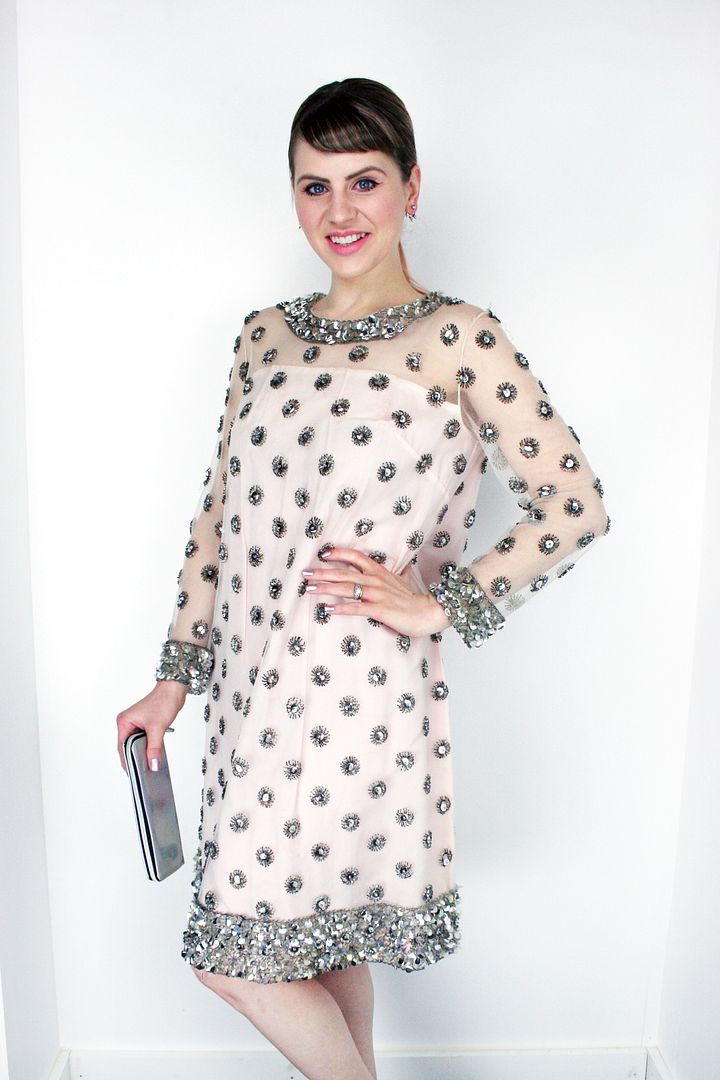 From the blush pink color, to the mirror and sequin starbursts, to the shift dress shape, I love everything about this dress! I also think it's a super fun pastel pop of color for an unexpected New Year's look.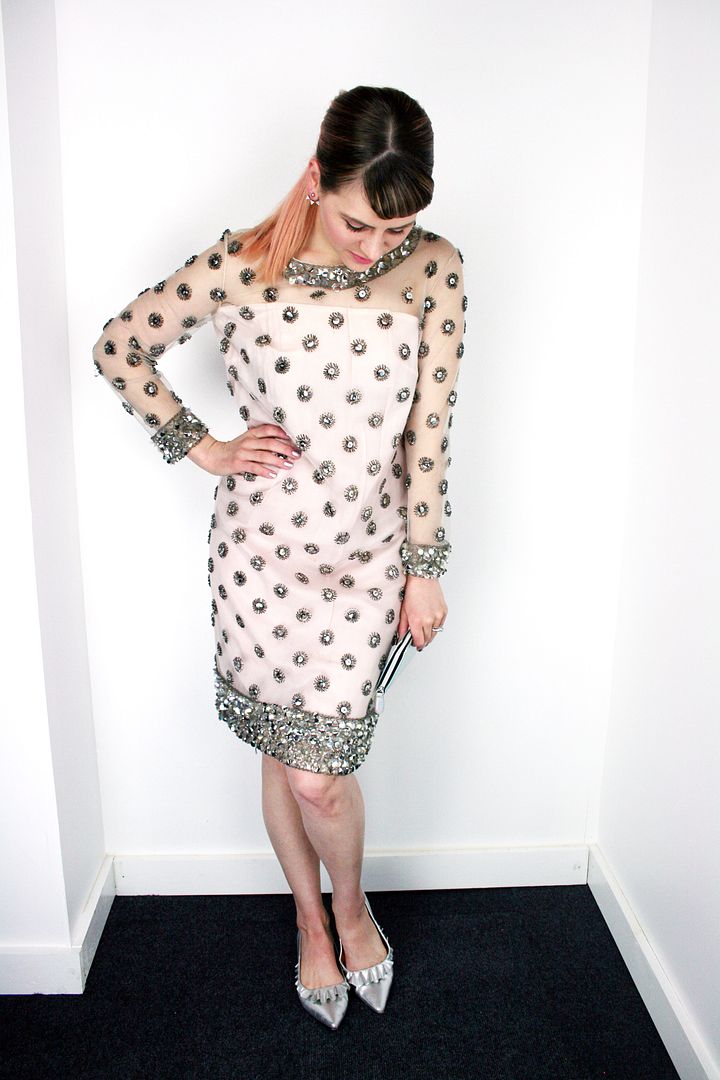 I went with super retro makeup, all in pink hues. Looking ahead at hair trends for 2018, we're seeing at a lot of low and sleek styles, so I figured I'd ring in my New Year's look with a ponytail you'll be seeing a lot of in 2018.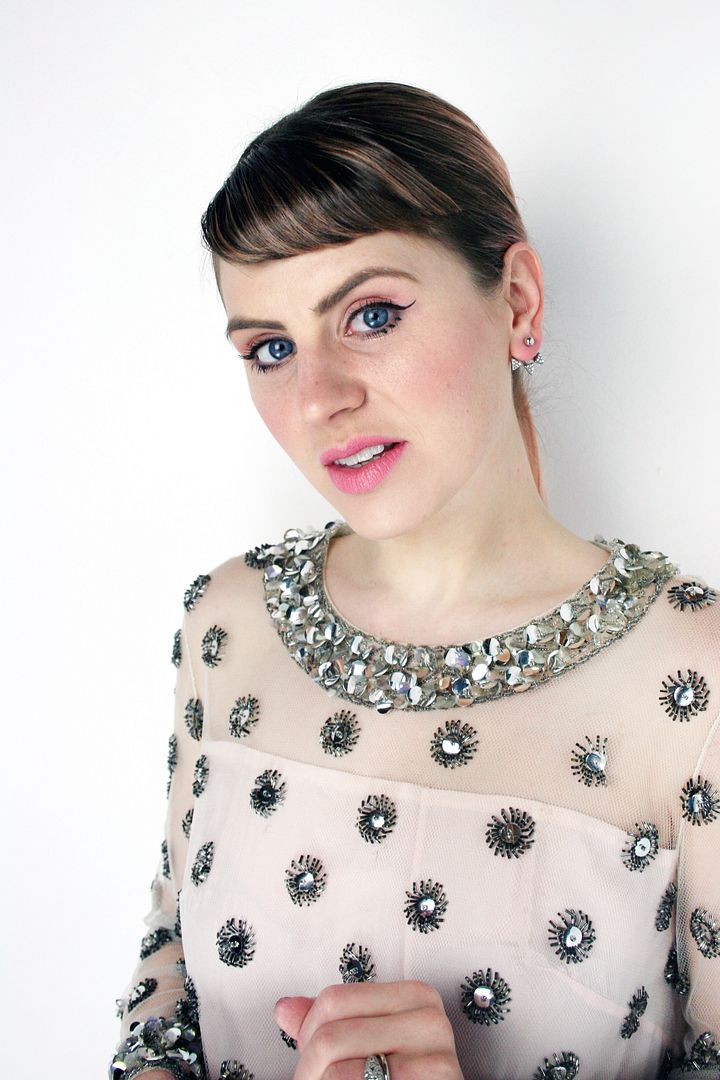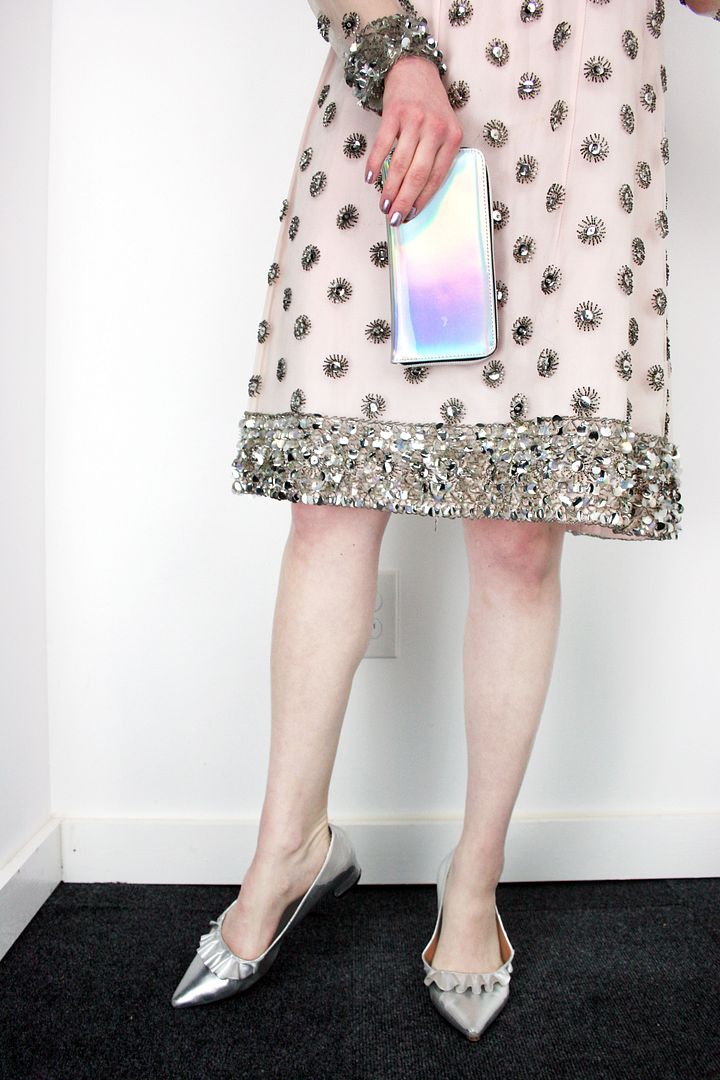 Cheers to 2018!
Silver Shoes (
similar
and now on super sale)