As much as I love dressy party holiday looks, I also love looking festive in my day-today life through basically all of December. Enter bright red sweaters and basics with pops of pizazz. I love bell sleeves, so obviously a triple bell sleeve is thrice as nice! (Unfortunately this sweater is currently sold out, but I've linked similar ones at the end.)
I'm also in love with pearl embellished jeans right now. I've ordered a few online that didn't fit and had to be returned, but I finally snagged this pair from H&M (so new, they aren't even online yet!), and I couldn't be more thrilled to have them in my wardrobe. Don't worry, I've linked lots more pearl jeans at the bottom of the post as well!
Not only are the jeans embellished, but they're "mom jeans" which are coming back in a big way, so I've knocked out two additions to my wardrobe in one. There's an unfinished hem, so I could leave them uncuffed, but in this case I went with "pegging" them, a hot practice from the '80s that is also coming back. (Thank you to my high school Footloose experience for the knowledge on how to do this properly. 😂)
Seriously, how festive are these pearl details?! I added a statement
ear cuff
and silver ruffle flats to finish off the very festive look. Day-to-night looks that are comfy are always winners in my book!
-Molly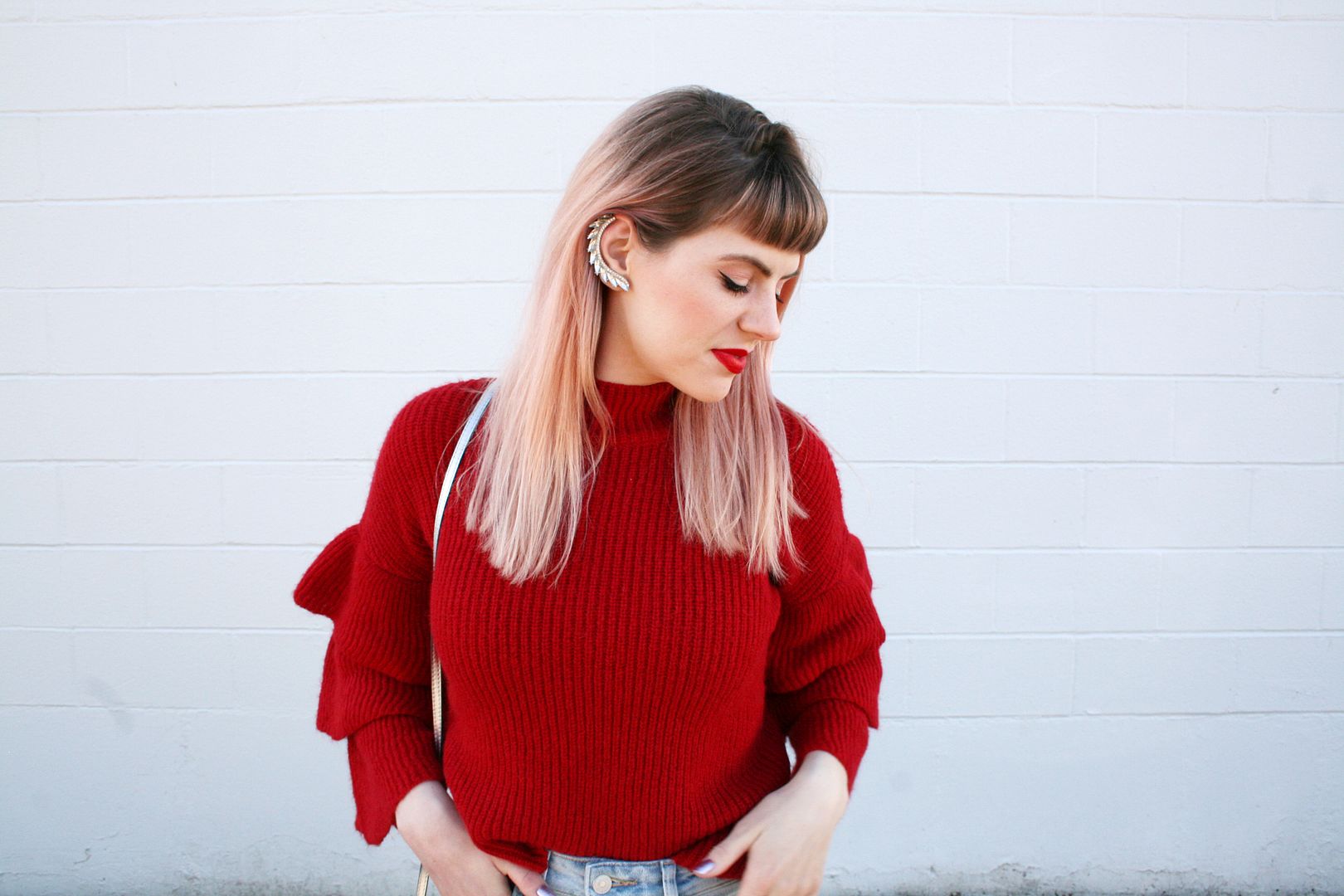 Ruffle Top (similar
here
and
here
)
Pearl Mom Jeans (
similar
)
Silver Flats (
similar
)
Ear Cuffs (
similar
)