Happy Monday! We're excited that it is finally starting to feel like fall, AND the holiday season is right around the corner! We've rounded up our current obsessions below and are hoping that these beauties find their way into our mailboxes soon.
Molly's List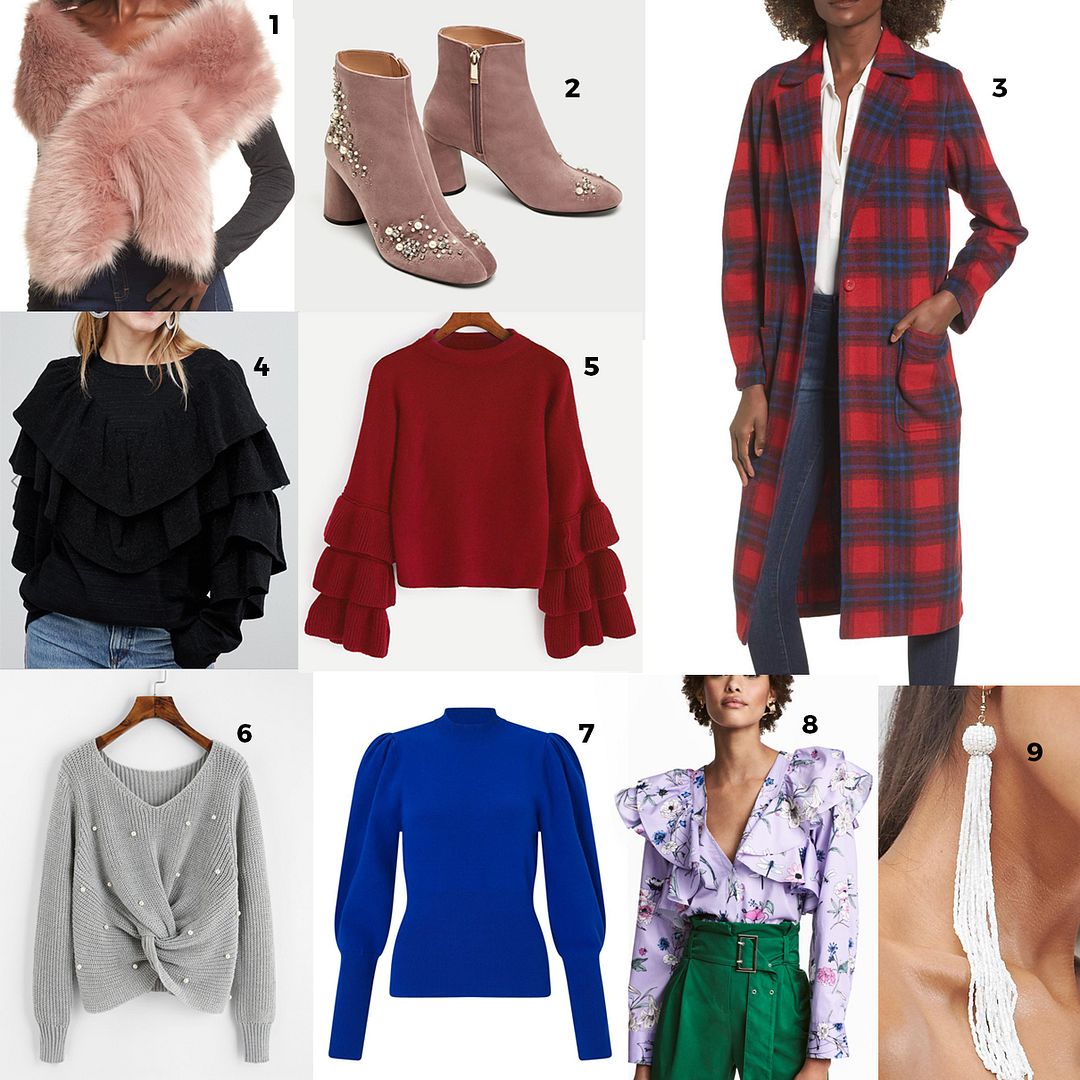 I am 110% percent all about cozy, comfy style. I think because we kind of skipped early fall weather and dove right from temps in the 70s to the 30s, I'm retreating into anything that feels like a straight up blanket. I'm loving sweaters with a fun spin like a knotted front, pearl details, and bell sleeves and blouses and coats that are oversized and flowy.
1.
Pink Faux Fur Wrap
2.
Bejeweled Booties
3.
Oversized Plaid Coat
4.
Black Ruffled Sweater
5.
Red Bell Sleeve Sweater
6.
Gray Knotted Sweater
7.
Blue Balloon Sleeve Sweater
8.
Frilled Floral Blouse
9.
Long Tassel Earrings
Jodi's List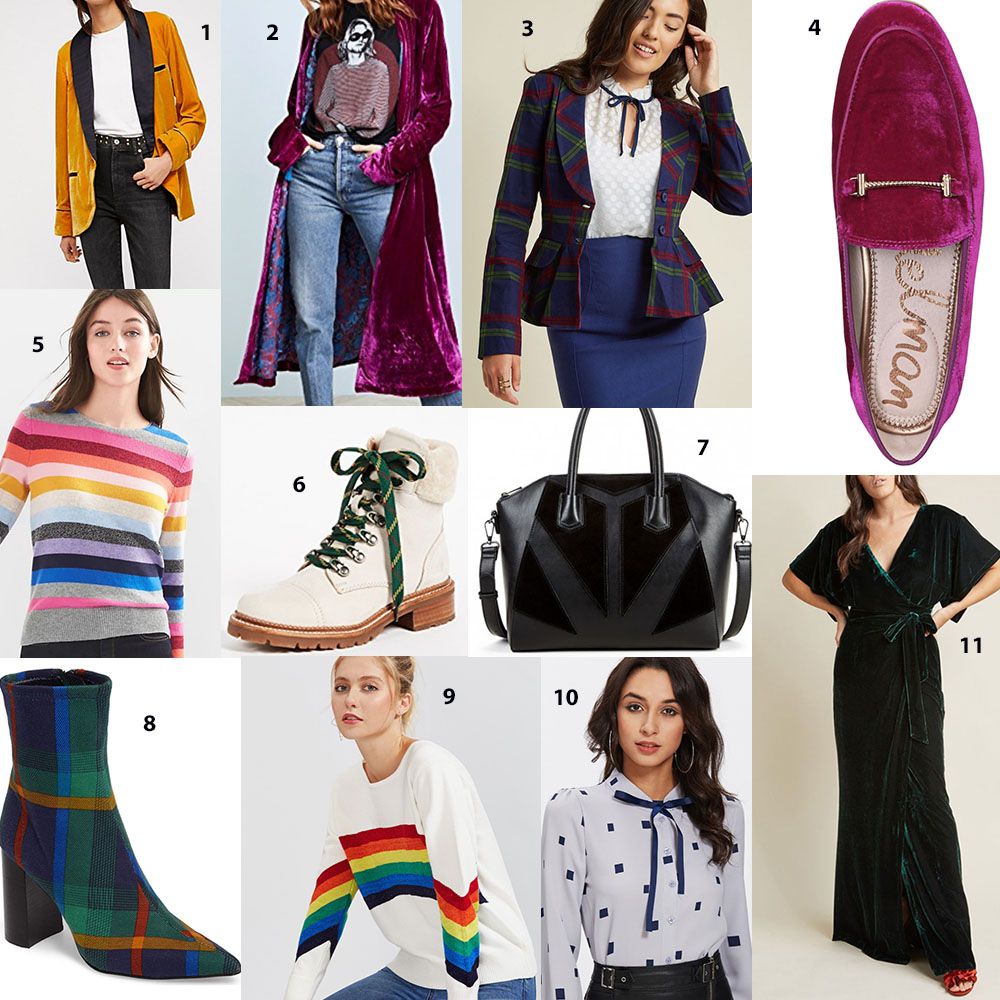 If it's not super obvious from the collage above, I am super into velvet and bright colors right now! I'm hoping that the combination of colorful clothes and soft fabrics will keep me cozy and cheerful right through the rest of fall and beginnings of winter.