I'm one of those people that just can't get into pumpkin spice and cozy boots until it actually feels like autumn. Even if we're in October, if it's 90 degrees, it just doesn't feel quite right. Luckily, it's finally beginning to cool down a bit and feel like fall here in the Midwest, and I could not be more excited to get into autumnal flavors!
We picked up some apple cider for a cider-braised leek recipe (a magical combo over hotdogs, FYI), and I wanted to find a good use for the remaining cider. This cocktail was the perfect answer. It was one of those times where I threw together what we had on hand and it turned out to be a winner.
It's perfectly spiced, sweet, tart and comforting, and could be made without the bourbon if you're just looking to spice up your cider game. Let's get to it!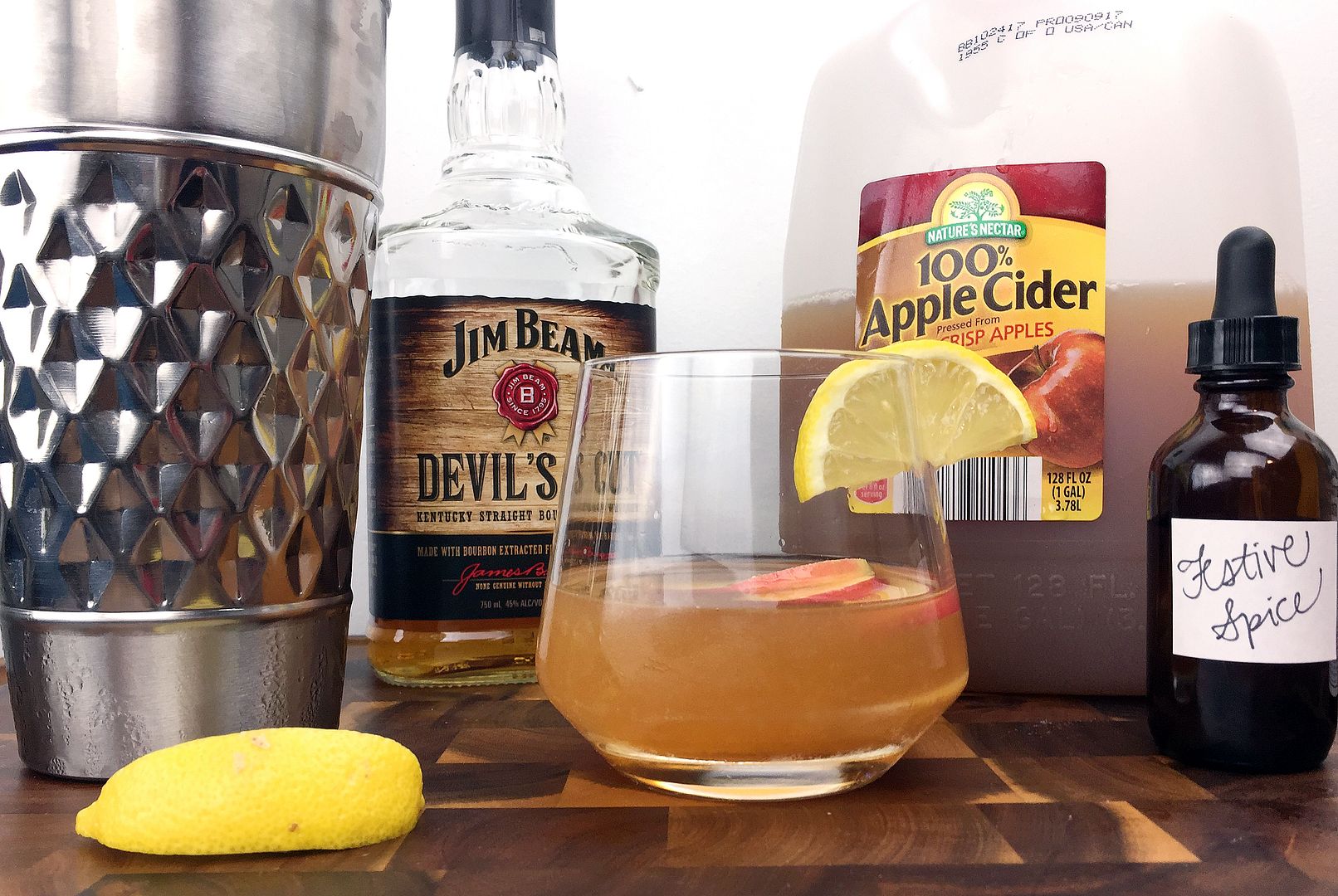 Ingredients for 1 serving:
1/3 cup apple cider
1 oz. bourbon
Fresh juice from 1/4 of a lemon
3 dashes of Angostura Bitters
1 dropper of
Festive Spice tincture
(or add a few cloves and a cinnamon stick to shaker)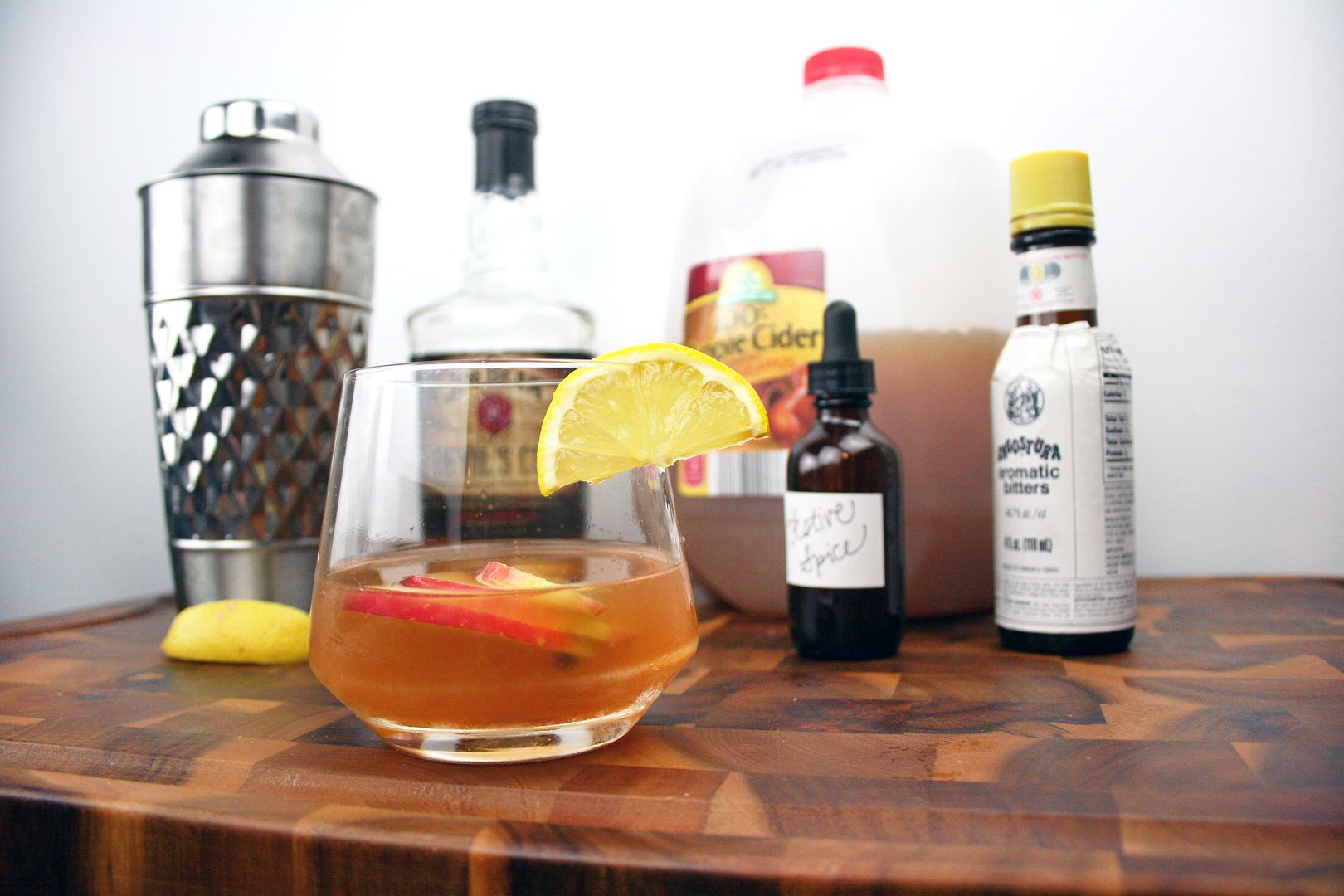 Combine all ingredients in cocktail shaker with ice and shake well. Strain into a glass. You can garnish with apple slices held together by a whole clove or a lemon slice. Or both!
Cheers to fall!
Molly