With Labor Day coming up, I'm trying to get my last uses out of my super summery outfits. Though we are big proponents of wearing white after Labor Day (winter white combos are just so classy!), this dress may be layered the next time I style it since temps are finally beginning to drop.
I snagged this white dress from a blogger event at
Lillians
, which is neat little boutique in
The Village at Briarcliff
. I'm convinced the nicest people ever work there and the owner was so sweet as well.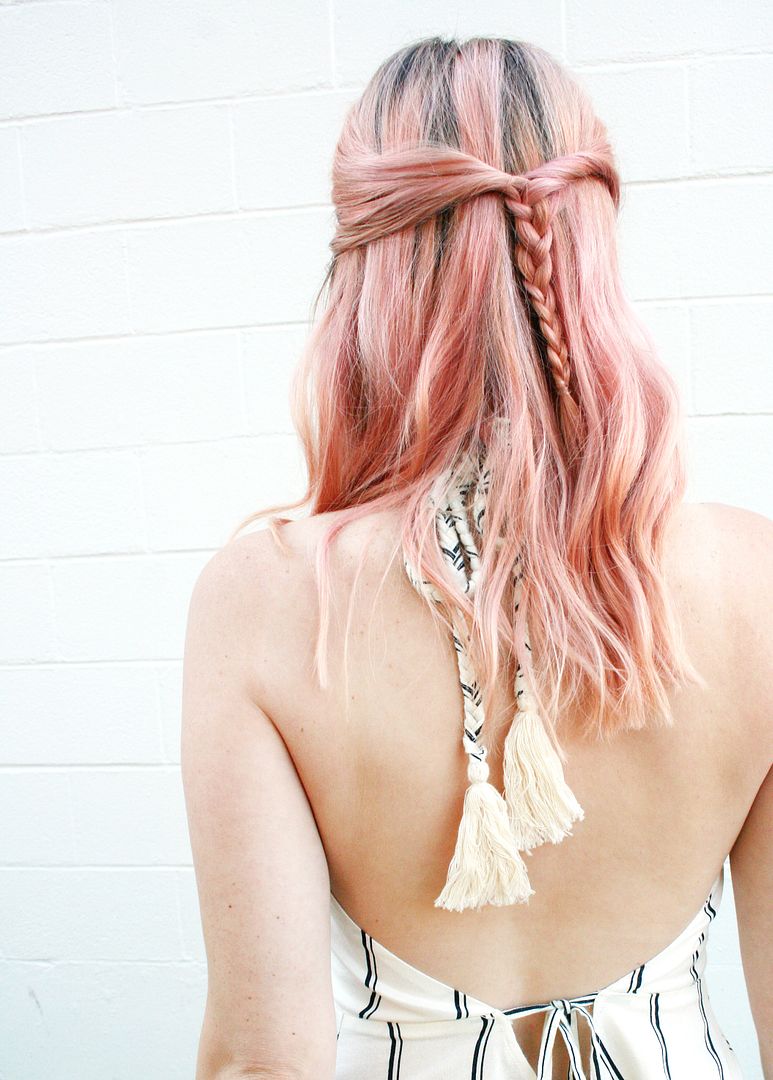 After putting on the dress to shoot photos, I was getting a very Khaleesi vibe—obvs from a few seasons ago when her ensembles were more flowy and sheer—not so much her current look (I'm in mourning of GoT not being on for another year rn, #sorrynotsorry). This meant I haddd to do a braided look. I also added some gold chain chandelier earrings to add to the romantic look. Can you hear that dragon music in your head now?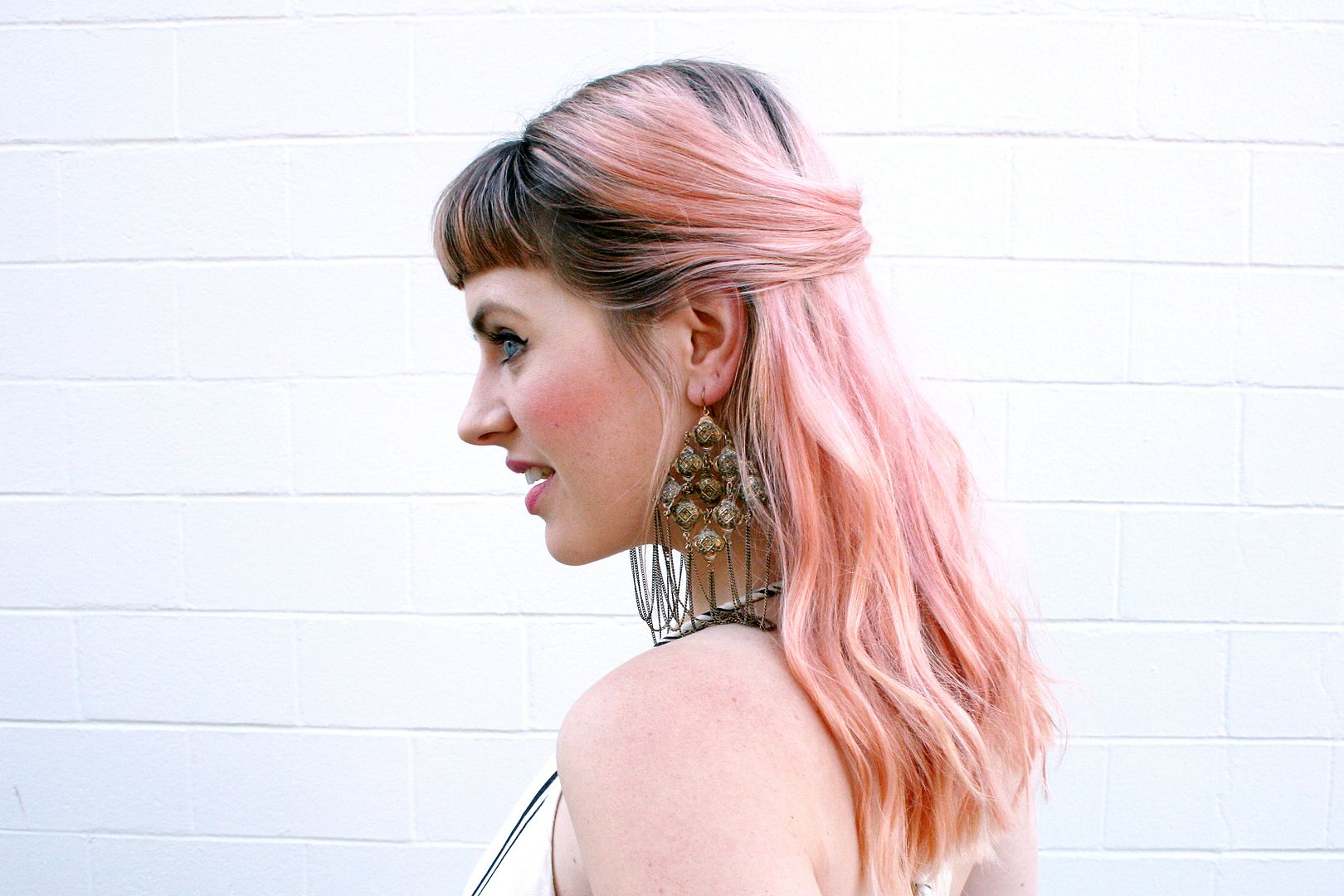 Because I'm more of one to dabble in boho and not go full in, I paired the dress with structured strappy heels and super retro cateye sunglasses for a retro-meets-boho vibe.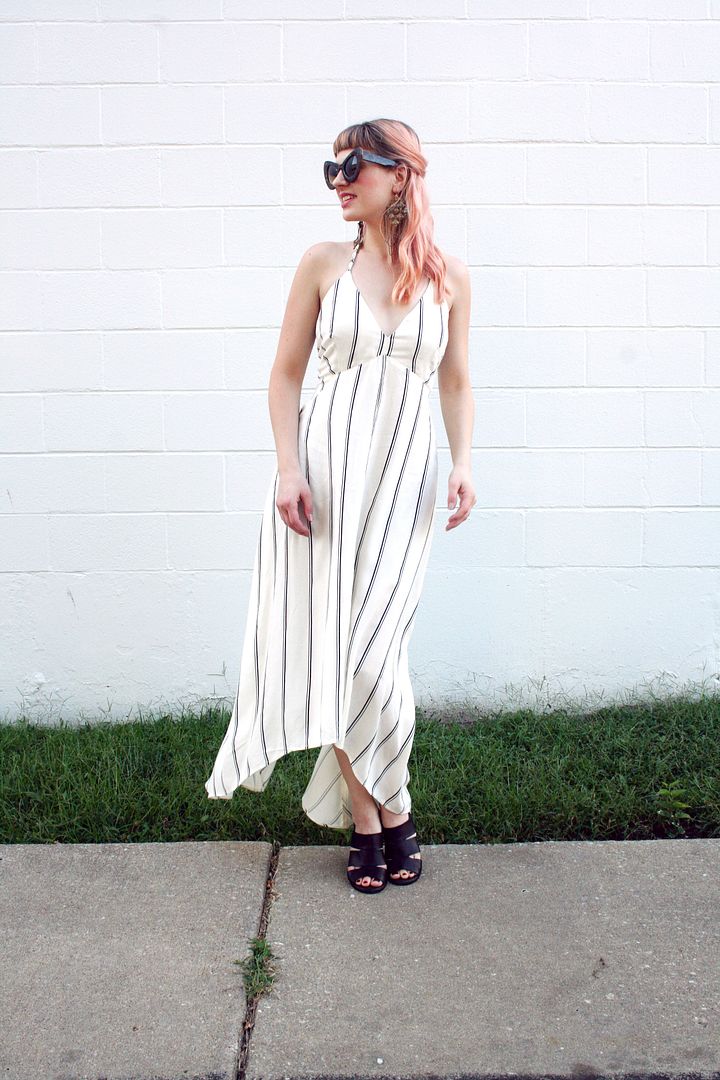 This look was perfect for hitting up a few breweries with my Kansas City Passport before it expires next week!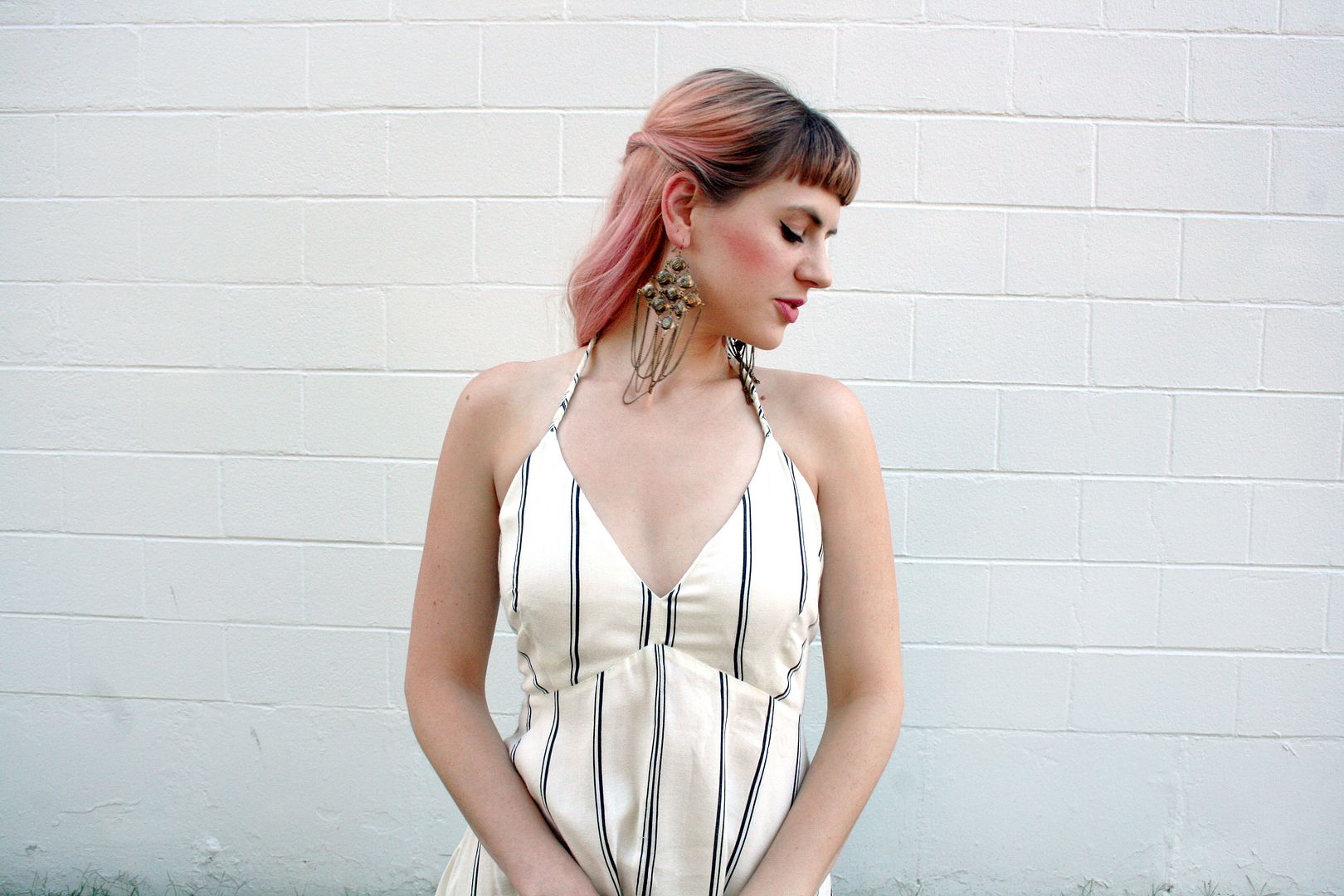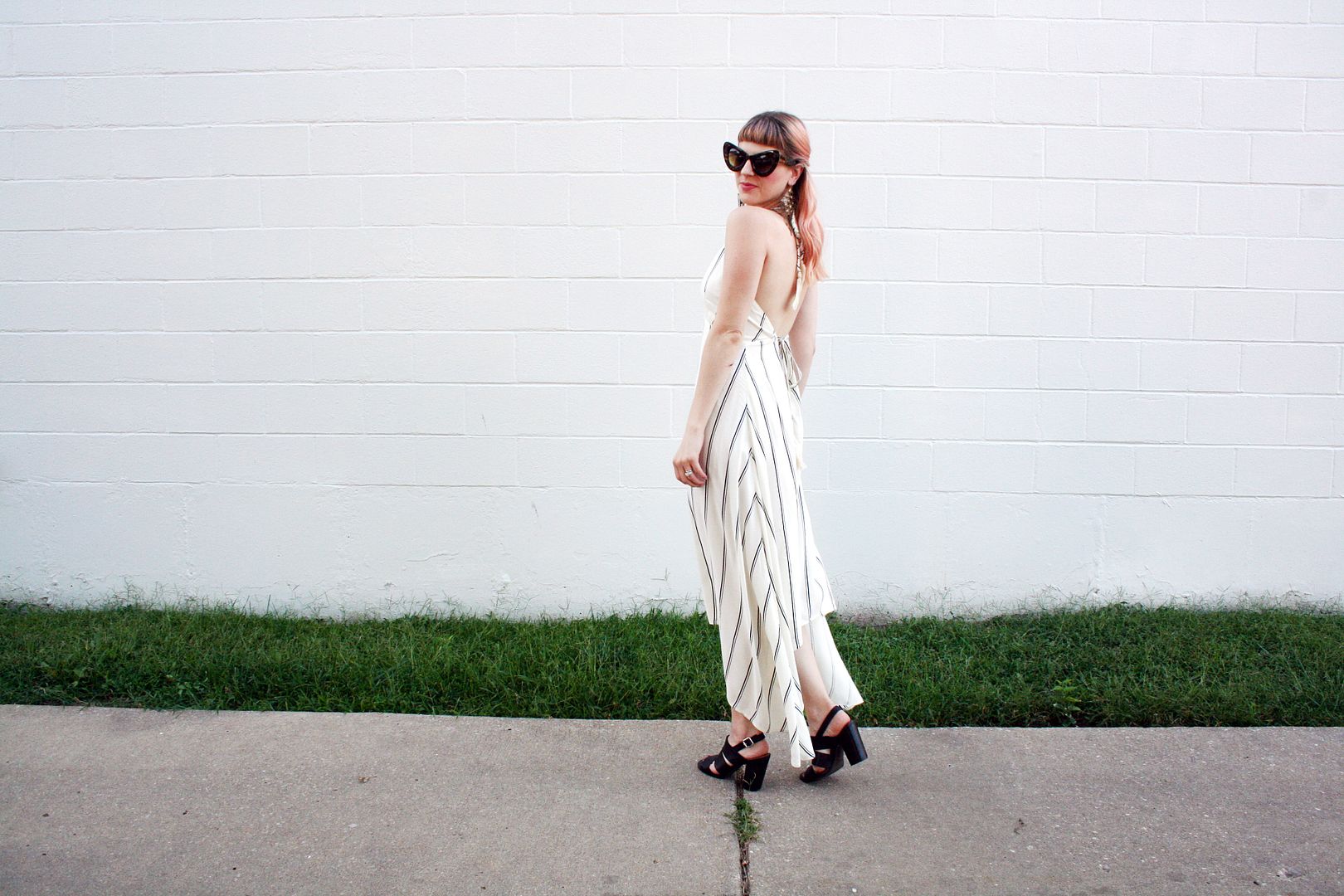 Are you a traditionalist when it comes to not wearing white after Labor Day, or are you happy this fashion rule has been relaxed in recent years? Let us know in the comments!