We cannot, cannot cannot get enough ruffles lately. When I found this comfy tee with a triple ruffle sleeve detail, it obviously had to come home with me. And these double ruffle jeans? Duh. So much better than one ruffle. Ruffles dress up any look (or potato chip), so this "t-shirt and jeans look" is still ridiculously comfy but looks way fancier than just a t-shirt and jeans would be.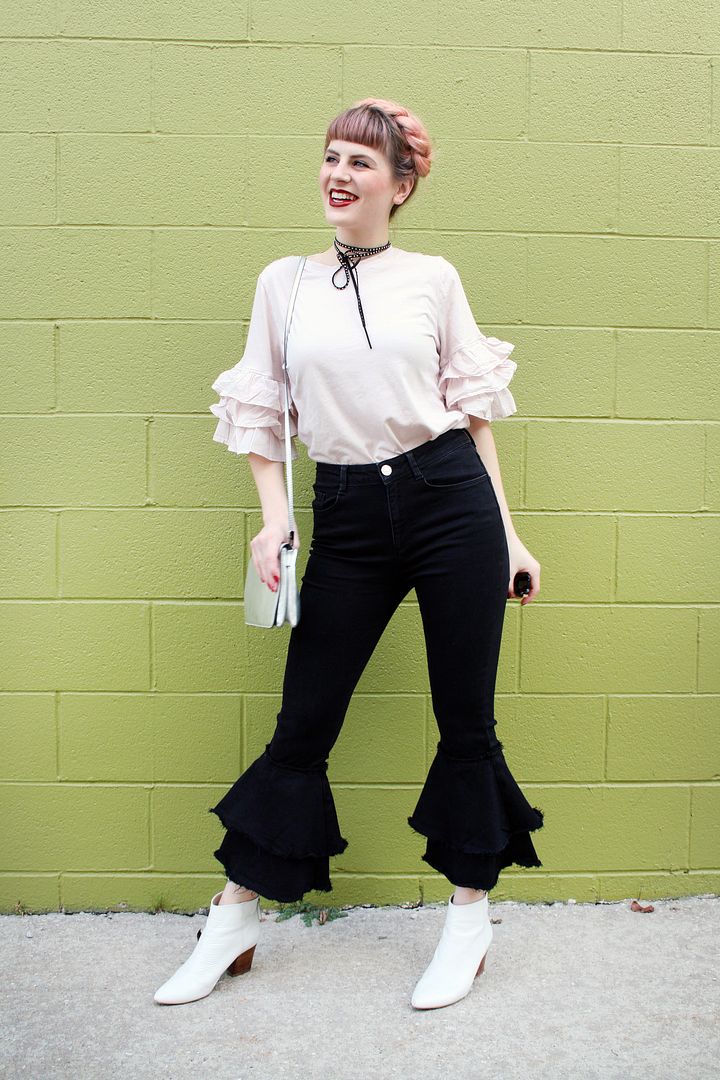 A black studded choker and strappy silver purse are the perfect simple yet also jazzed up items to accompany my amped up jeans and tee. I recently figured out how to style my hair in milkmaid twists (which I think have more volume than braids) and I'm loving them. Be sure to look out for the tutorial on these very soon!
I'm also planning to live in these white booties all fall, I just have to confess that up front. From shiny go-go booties to stiletto models, white booties are the "it" shoe of this season. From my perspective, there is nothing white doesn't match, so these are the most versatile thing in my wardrobe.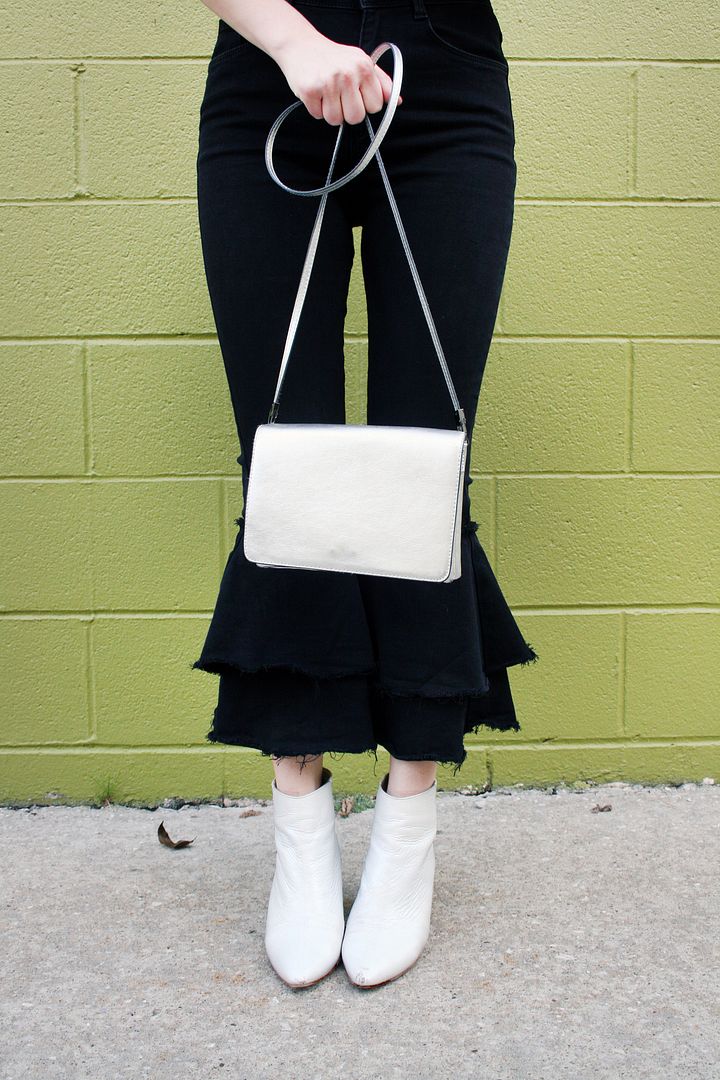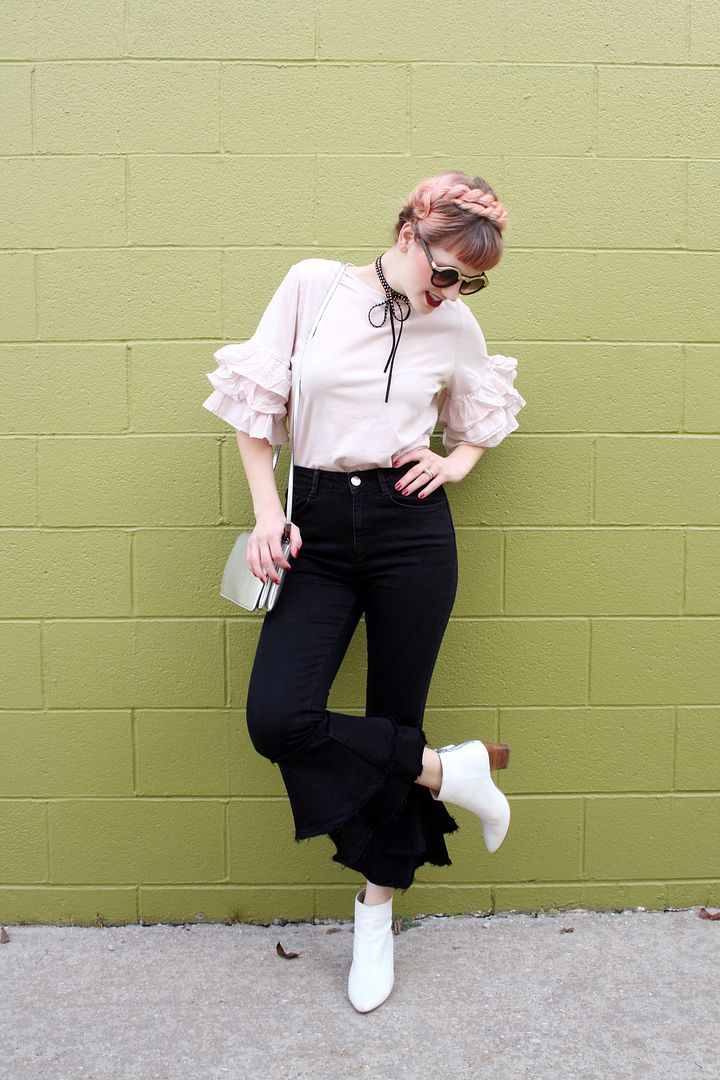 How about you, what's your favorite riff on a t-shirt and jeans?
-Molly