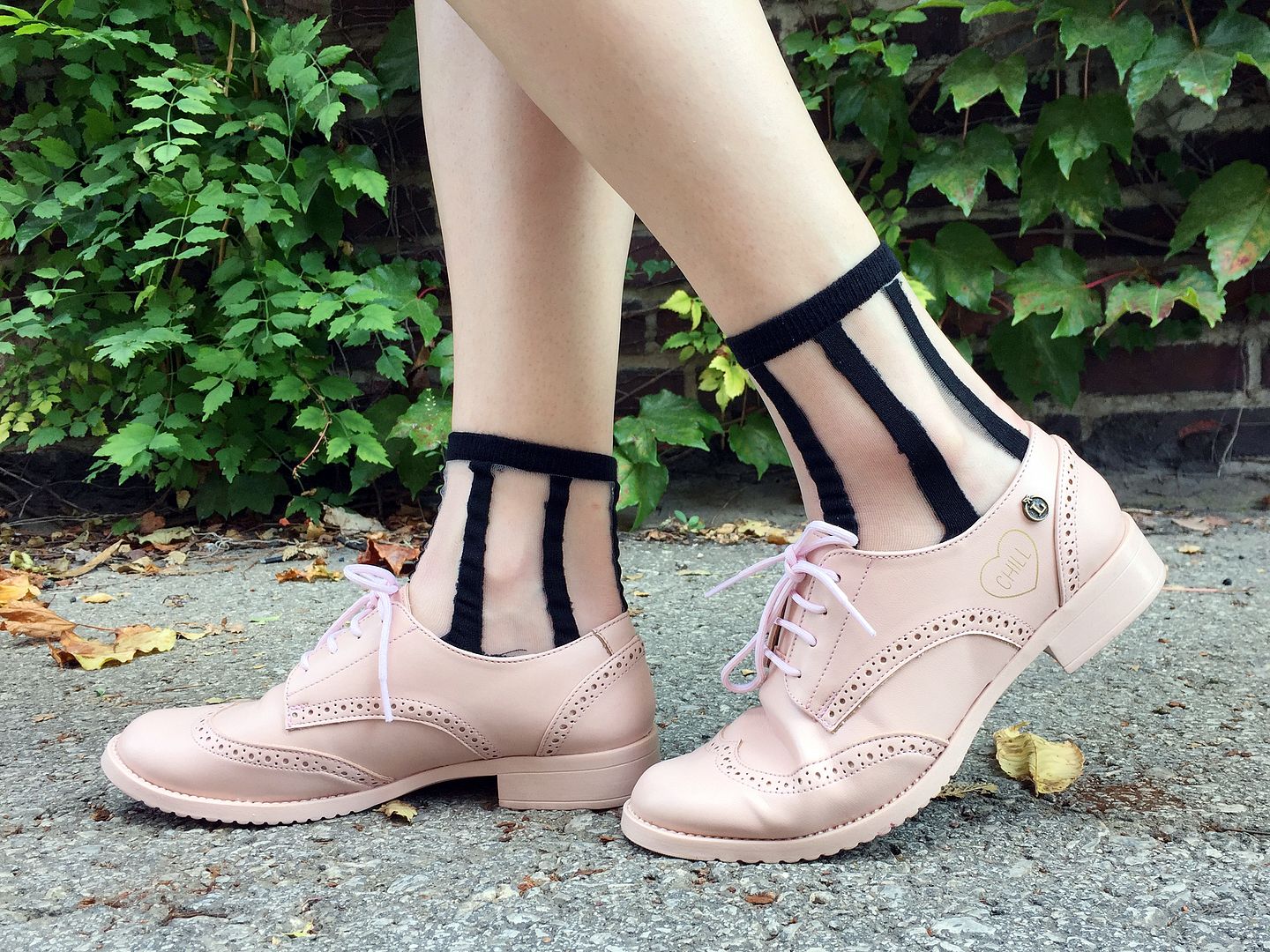 Have you heard of
Loly in the Sky
? They make adorable, fun, quirky, and classy shoes and we're so excited to partner with them for a second time! We love women-owned businesses and this is one that makes a truly awesome product. Be sure to check out my other pair featuring dachshunds
here
and Jodi's anchor flats
here
. From flats that look like they're covered in sprinkles to elegant heels, they have something for every style.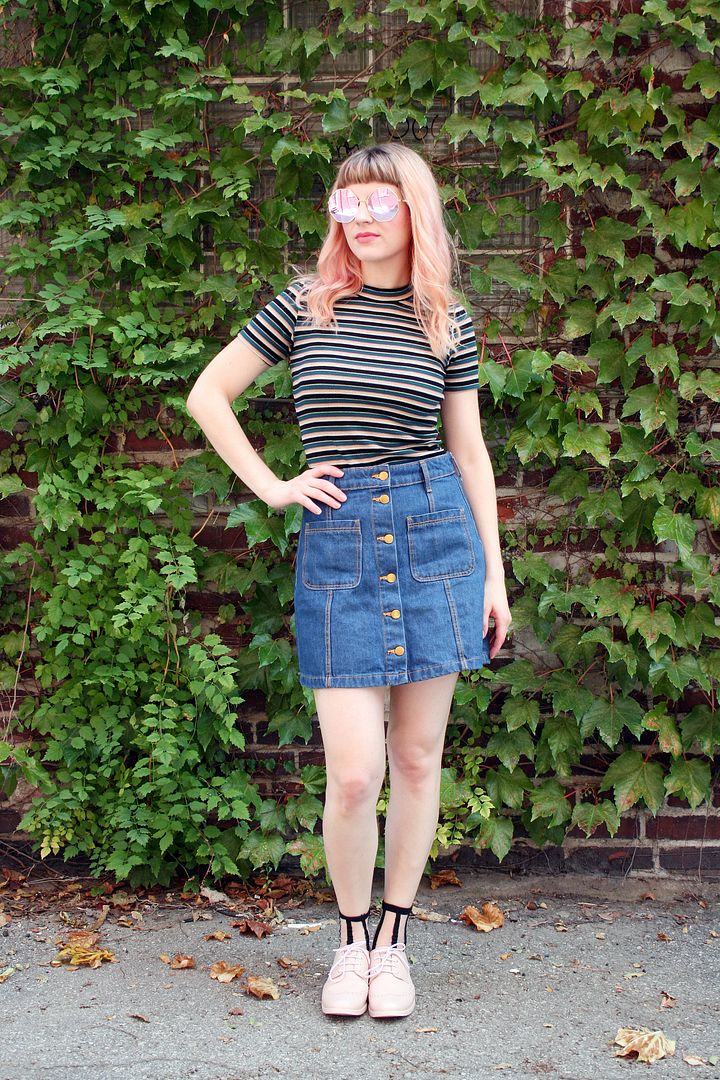 I'm styling the
Josefa oxfords
, which I love for multiple reasons. The blush monochrome, including the soles, is equal parts fun and sophisticated. I also love the "Chill" detail on the side of the shoe. Lots of pairs of Lolys have clever words or phrases that are not over-the-top, but subtle and smile-inducing.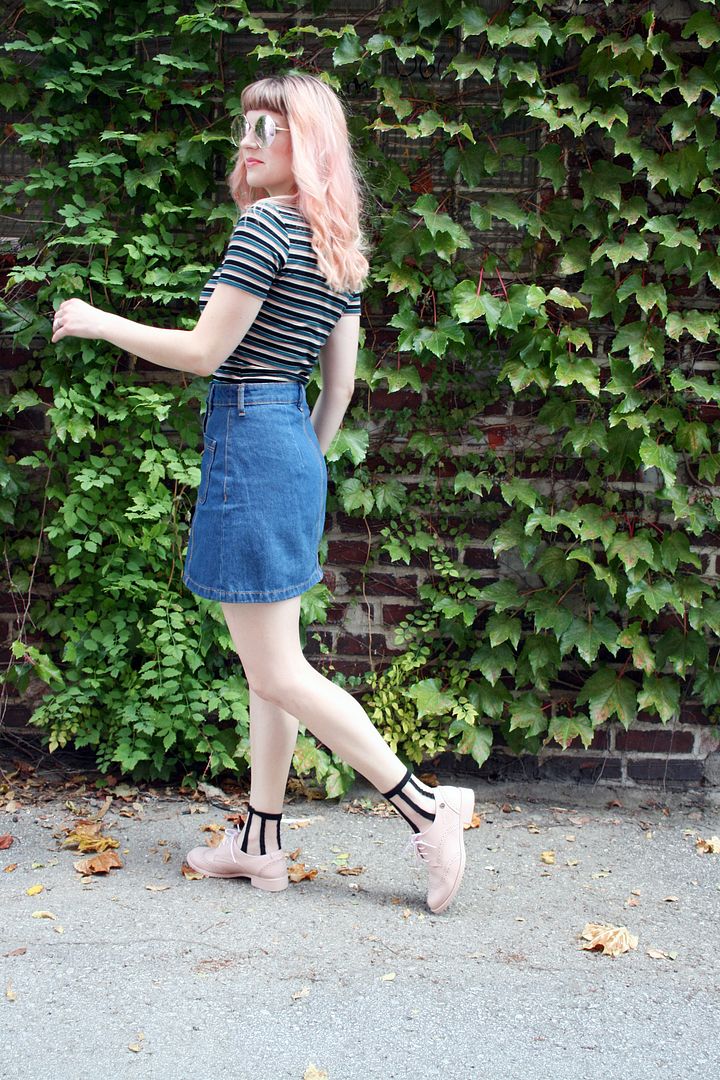 These shoes are so comfortable! They have a cushion insert at the bottom that's pretty wonderful. The material of the shoe feels like leather, but it's a synthetic vegan material, and I think they'll have a little stretch to form to my feet as I wear them.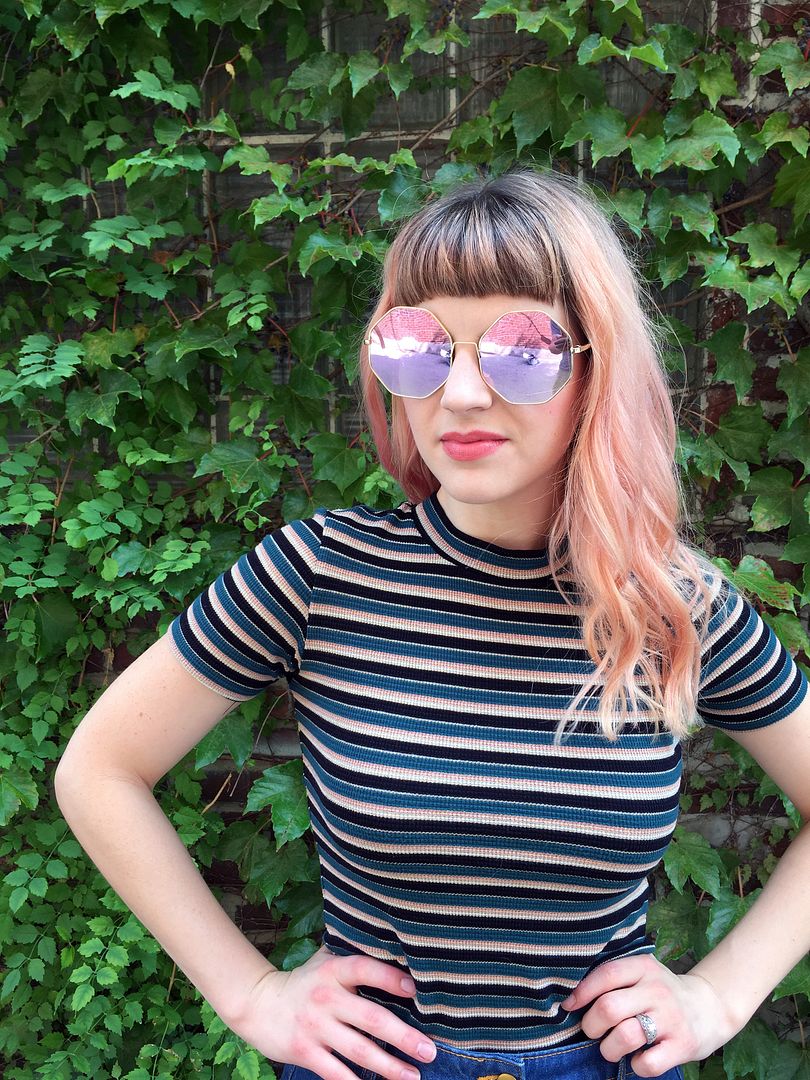 For a very "chill" look, I styled my Lolys with a striped waffle mockneck and denim skirt that was perfect for running around town. I've also been loving sheer socks lately and these helped bring attention to the shoes in an effortless and edgy way. The oxfords would also look awesome with cropped trousers and a blazer for a professional look or jeans and a tee for a great basics look.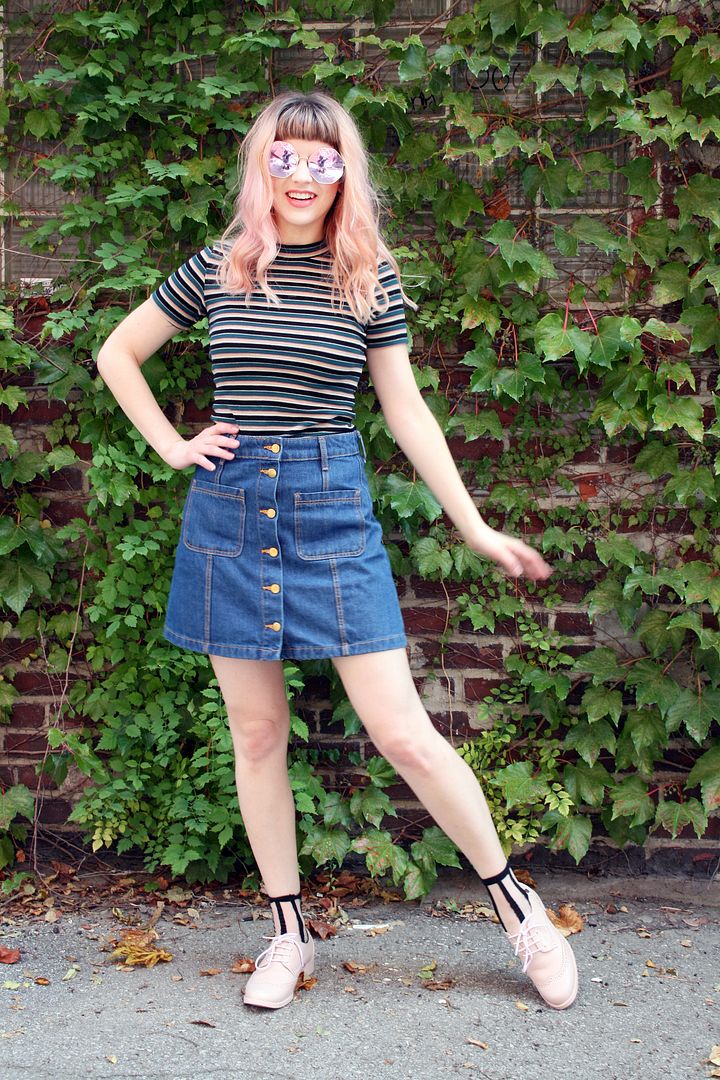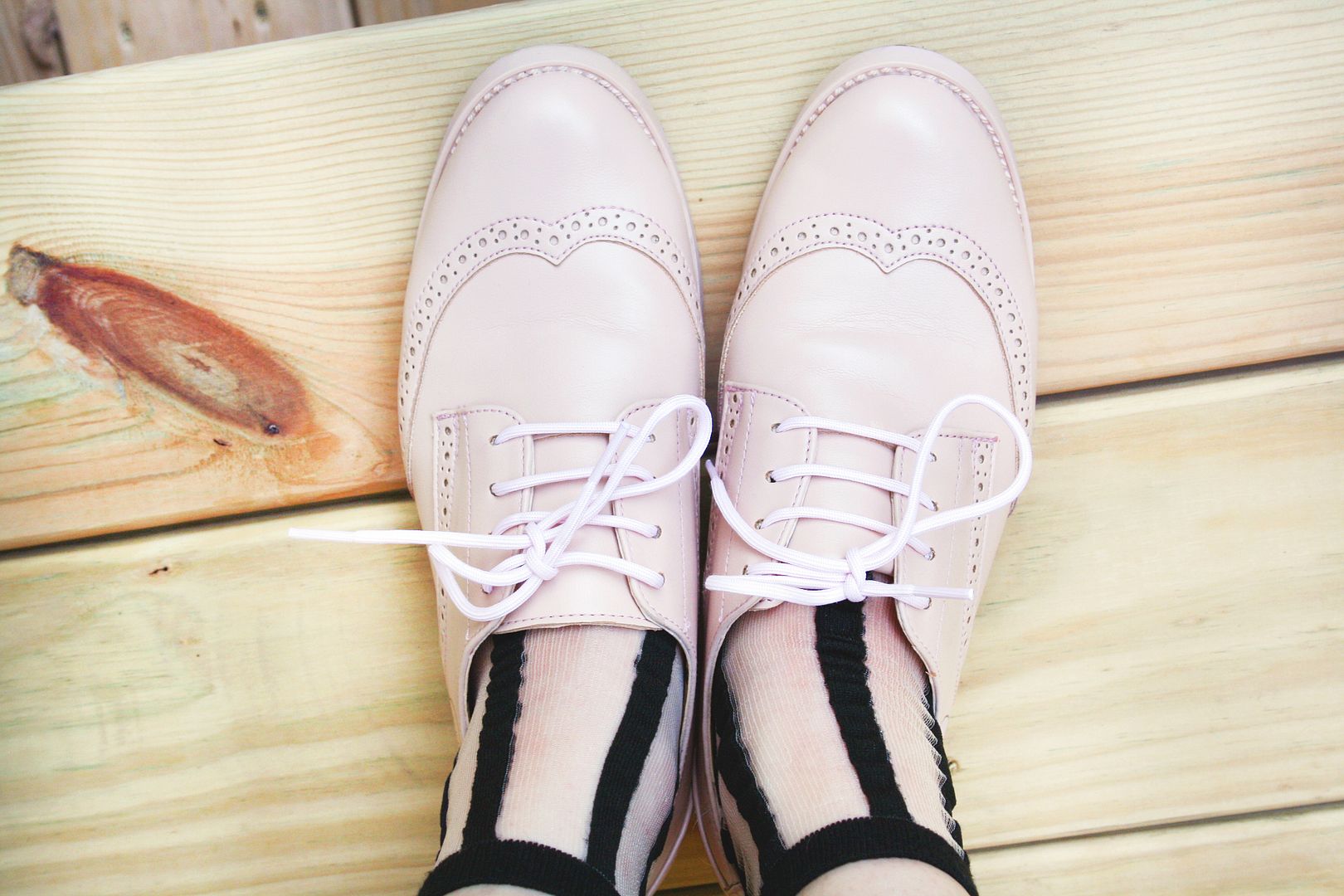 Be sure to check out all of Loly in the Sky's new
Fall and Winter collection
and snag a pair for yourself!
-Molly