Even though we're getting excited for fall fashion, we still love to squeeze every last drop out of summer that we possibly can. What better way to enjoy summer than with a refreshing cocktail? Enter, the Pimm's Cup. This is a traditional British drink that is best enjoyed on a picnic or while watching a tennis match, but you can also enjoy it in the States as well! Typically, you would make a jug of this and share it with your friends, however, sometimes you just need a glass for yourself, so I'm going to show you how to make this quick and easy cocktail for one, with an extra kick.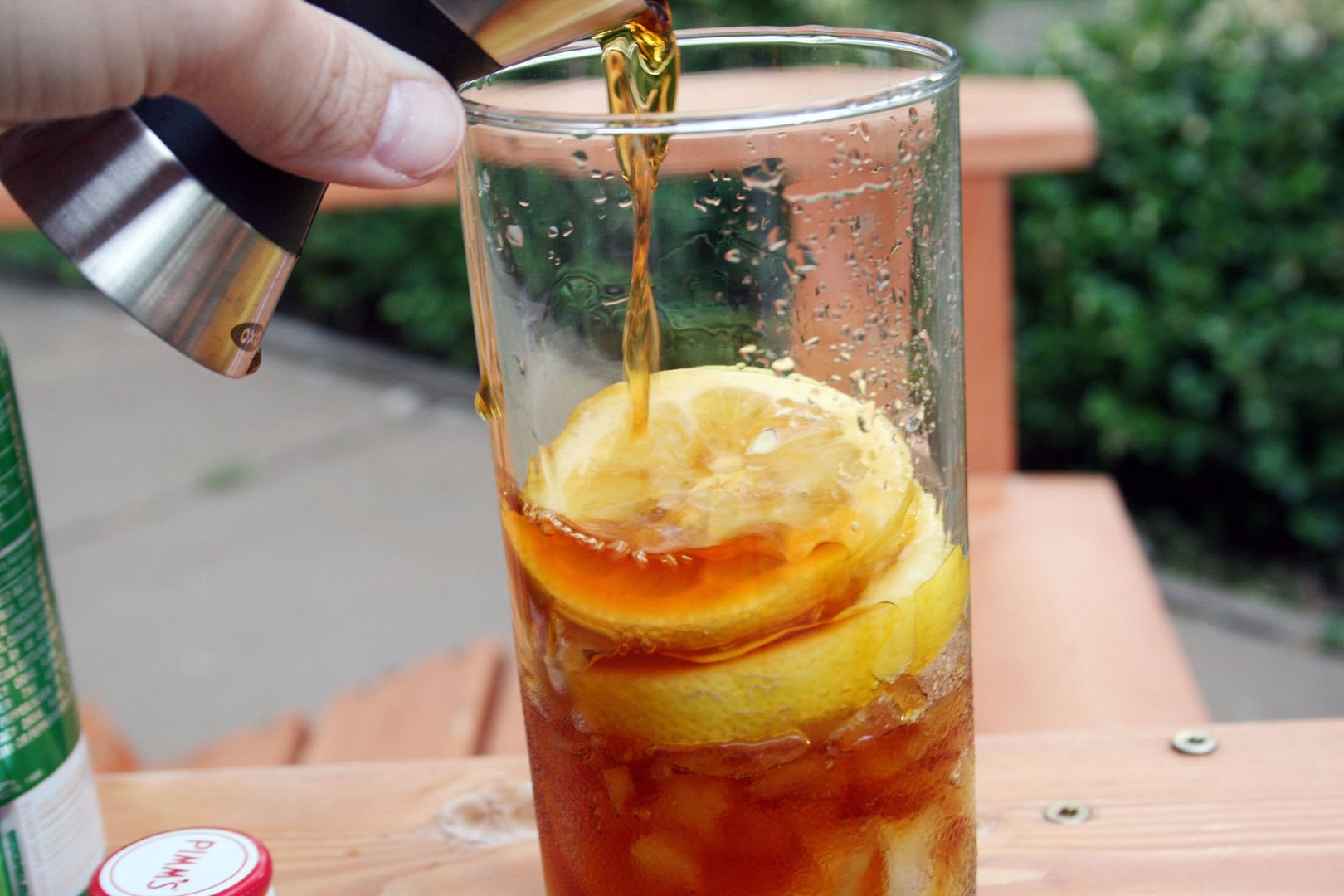 Here is what you will need:
Pimm's
Gin
Ginger ale (you can also use lemonade, but make sure it's a fizzy or sparkling lemonade)
Fruit (I only had lemons on hand, but apples, oranges and cucumbers also are a great addition)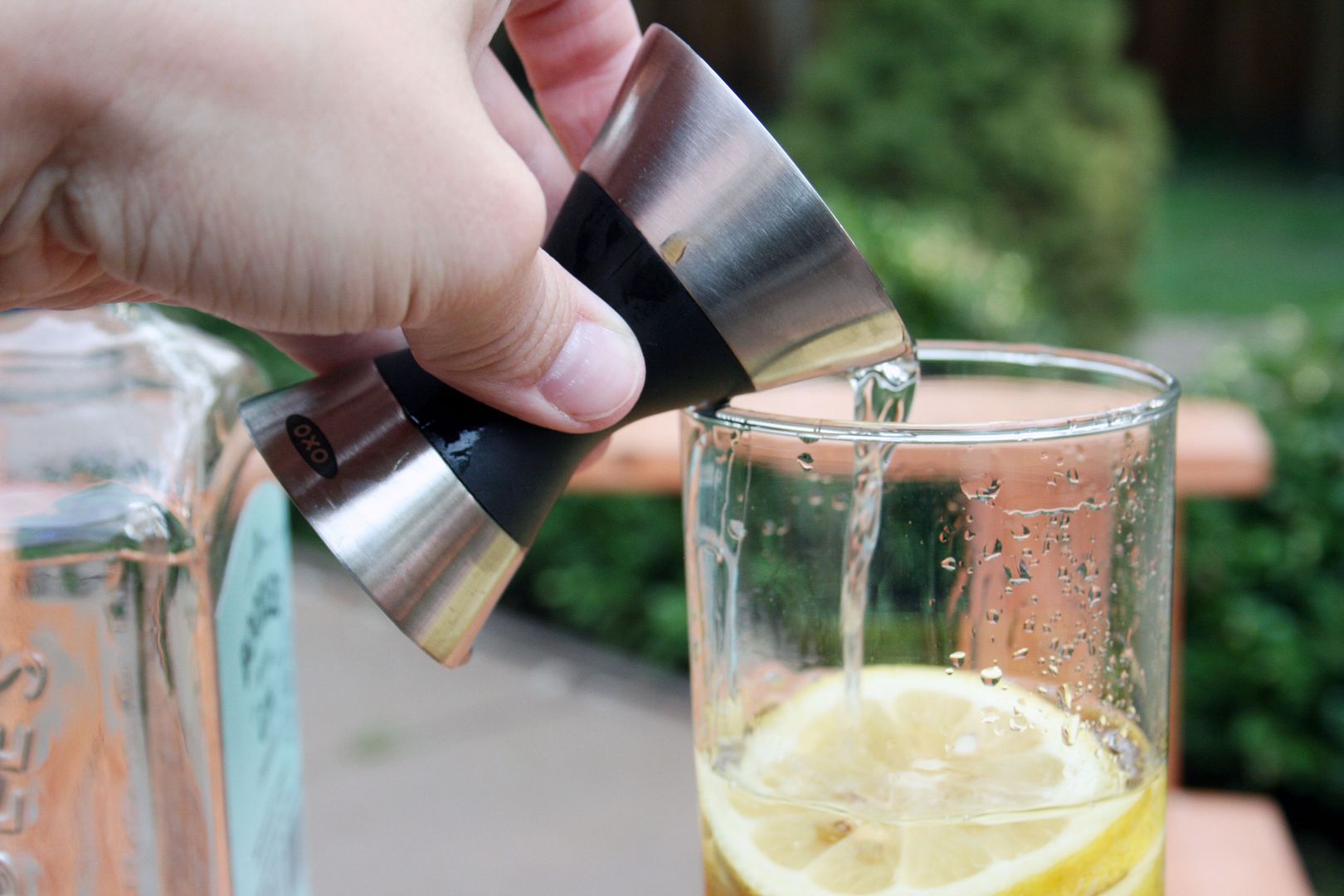 Cut up your fruit and place it in a tall Collins glass with ice. Add two 1 oz. shots of Pimm's with one 1 oz. shot of gin. Pour over ice. Add ginger ale to top it off. Sit in a comfy chair outside and enjoy!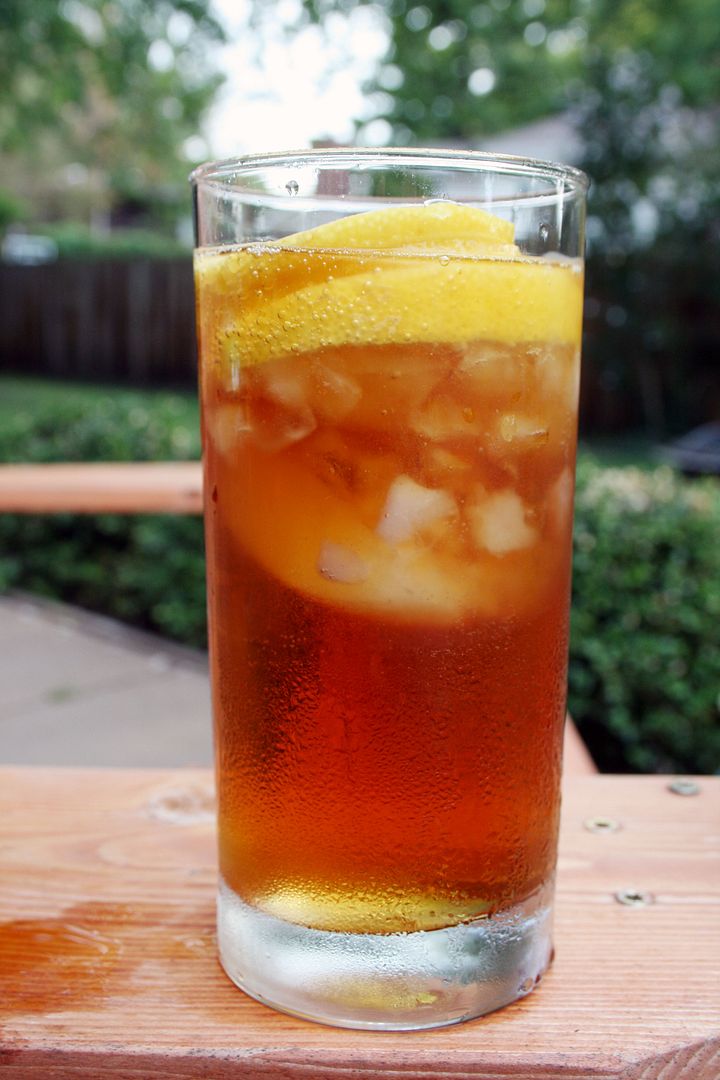 Cheers!