I'm so relieved temps have cooled down a bit in the past week. Normally, I'd think the high 80s were still hot, but after the heat index of 112 we've had, it feels lovely! I've been taking the opportunity to bust out things other than tank tops, and I'm falling in love with closet items I haven't seen in a while all over again. Like
this blue and white contrast top
. Seriously, how fun is this? (Check out our
SheIn review post
if you're curious about ordering from them!)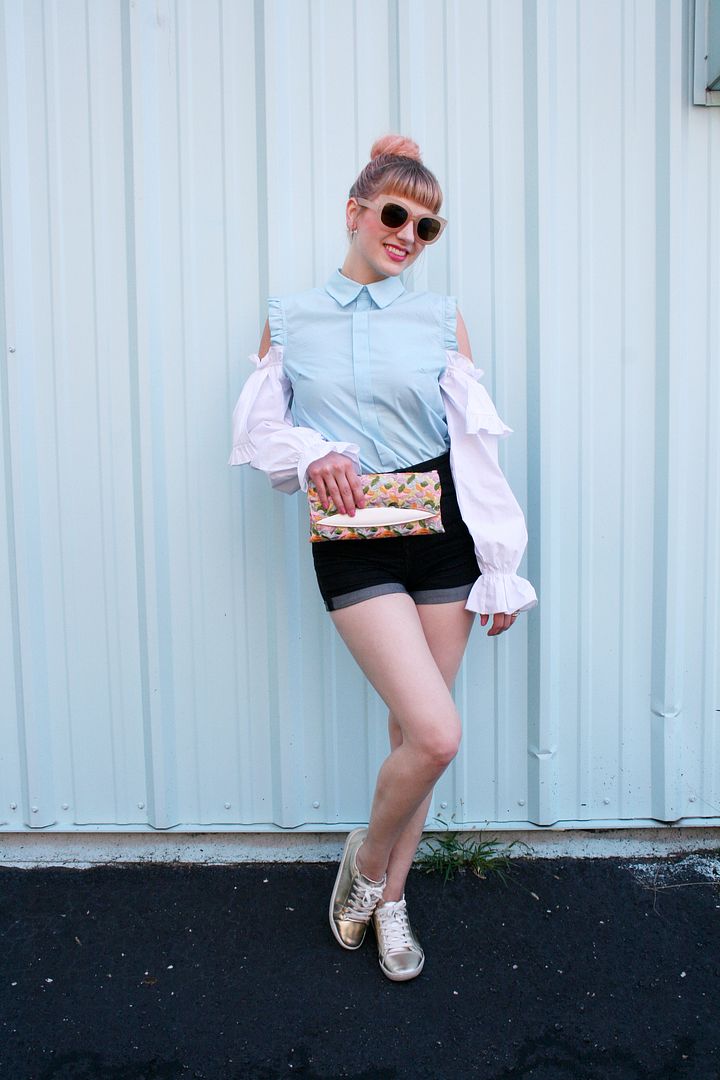 Today's post is also the ultimate in match-matchy style! I couldn't believe I found this wall that exactly matched my top. I obviously had to take pics here.
I love the ruffle details around the cutout shoulders, wrist, and tie in the back. We've seen a lot of fun takes on the classic button-down recently, but this is definitely one of the more creative versions I've found.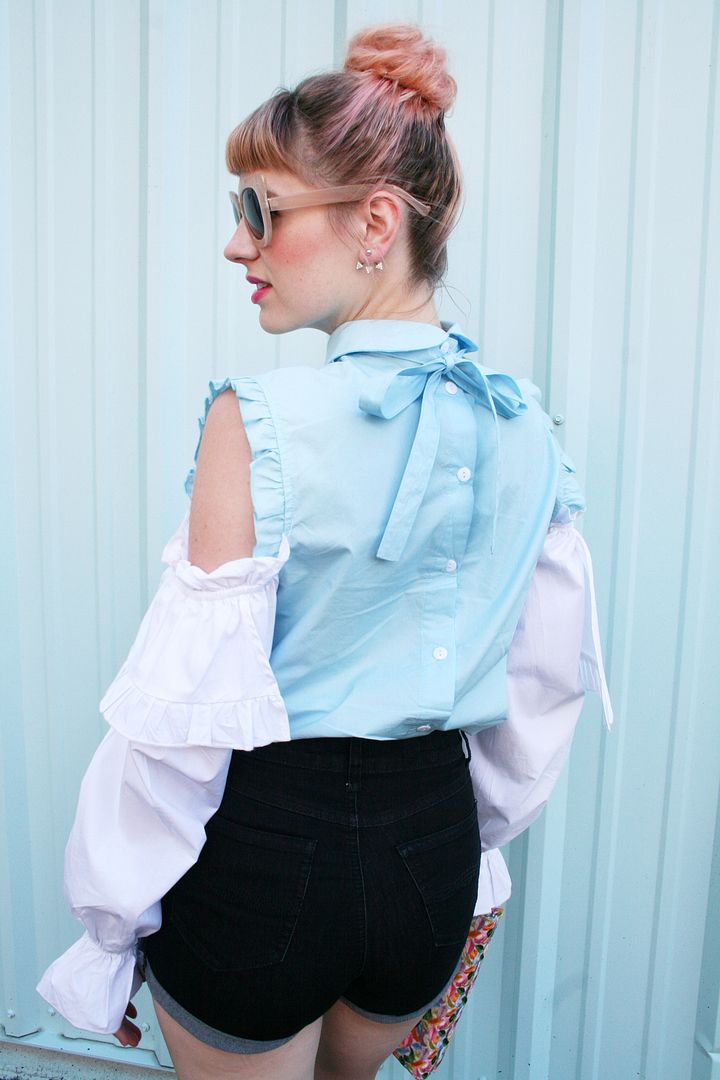 Black high waist shorts are great to pair with billowing tops and match just about anything. The gold sneakers have been my go-to for running around the city and days with a lot of walking. I love how the metallic gold material really elevates the look of the shoe.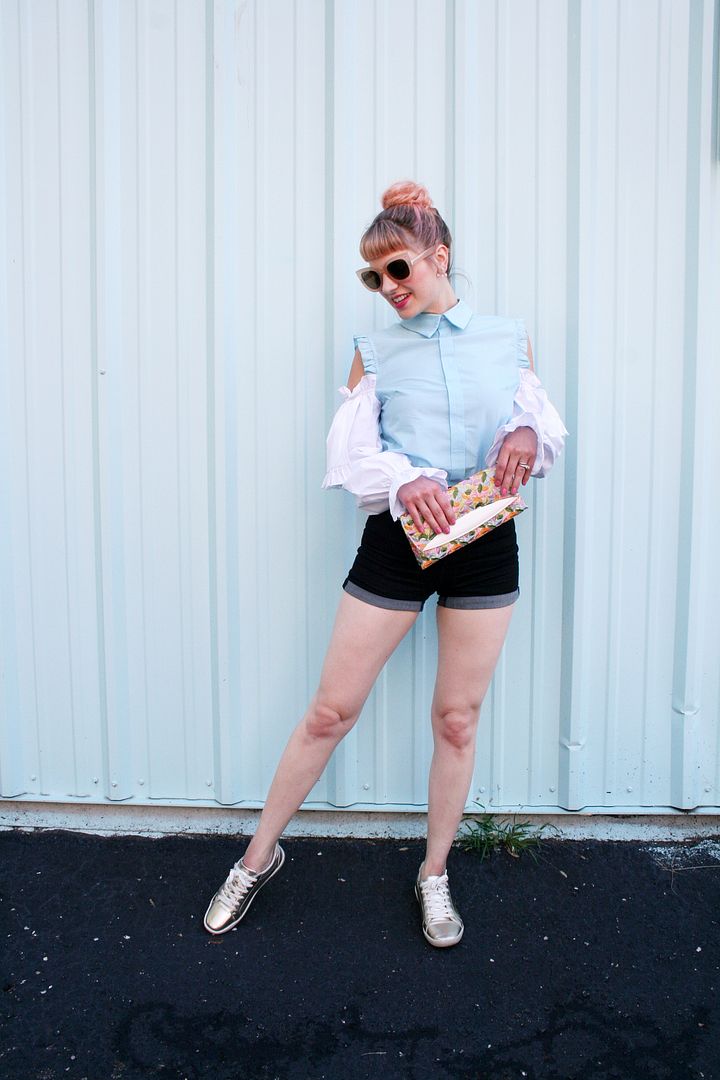 I'm also in love with this sweet little pastel clutch I snagged from
Donna's Dress Shop
. It was vintage deadstock, so it's never been used! It's basically just been waiting for me to come along and find it its entire life.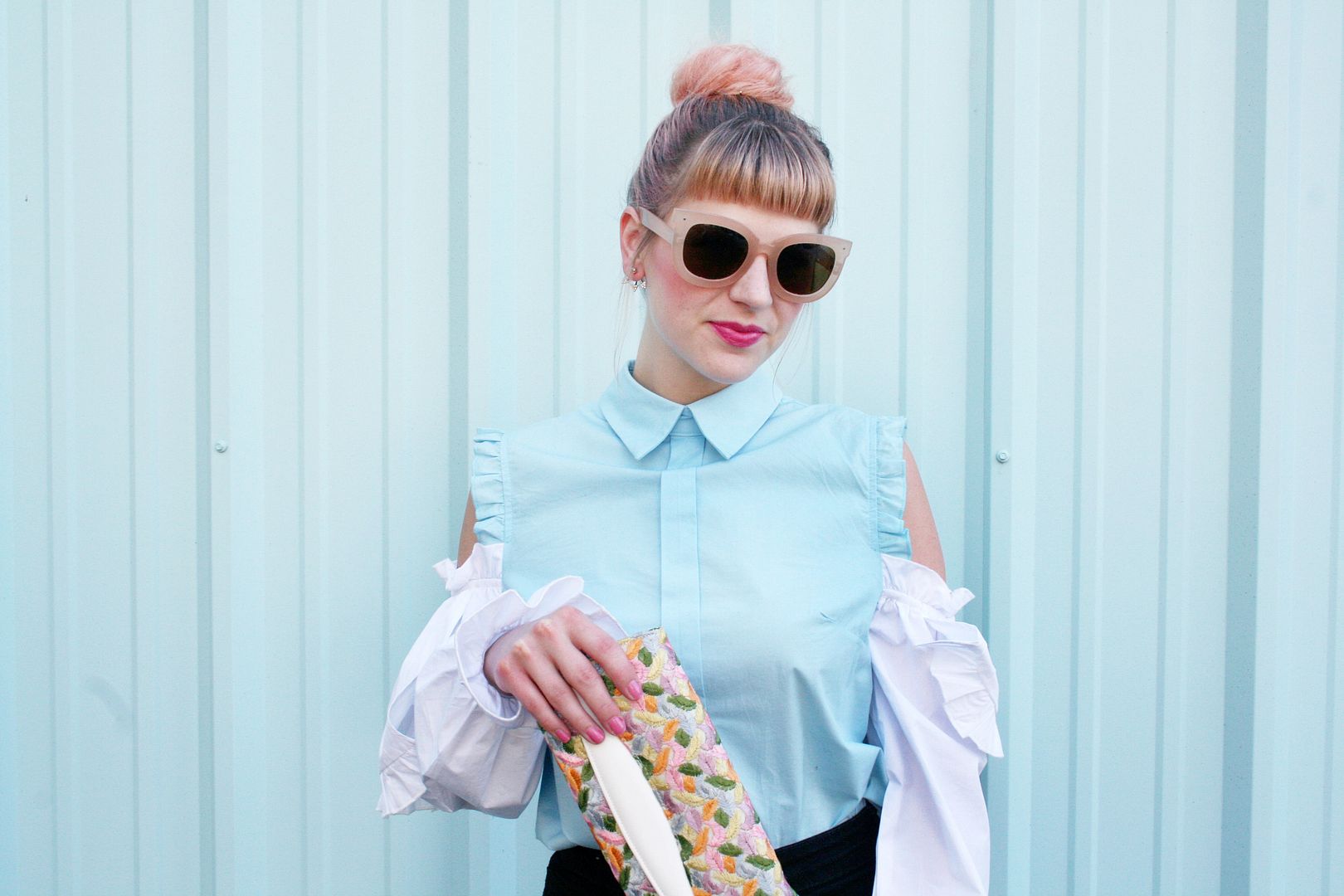 Is it cooler where you are now? What are you excited to be wearing with more manageable temps?
-Molly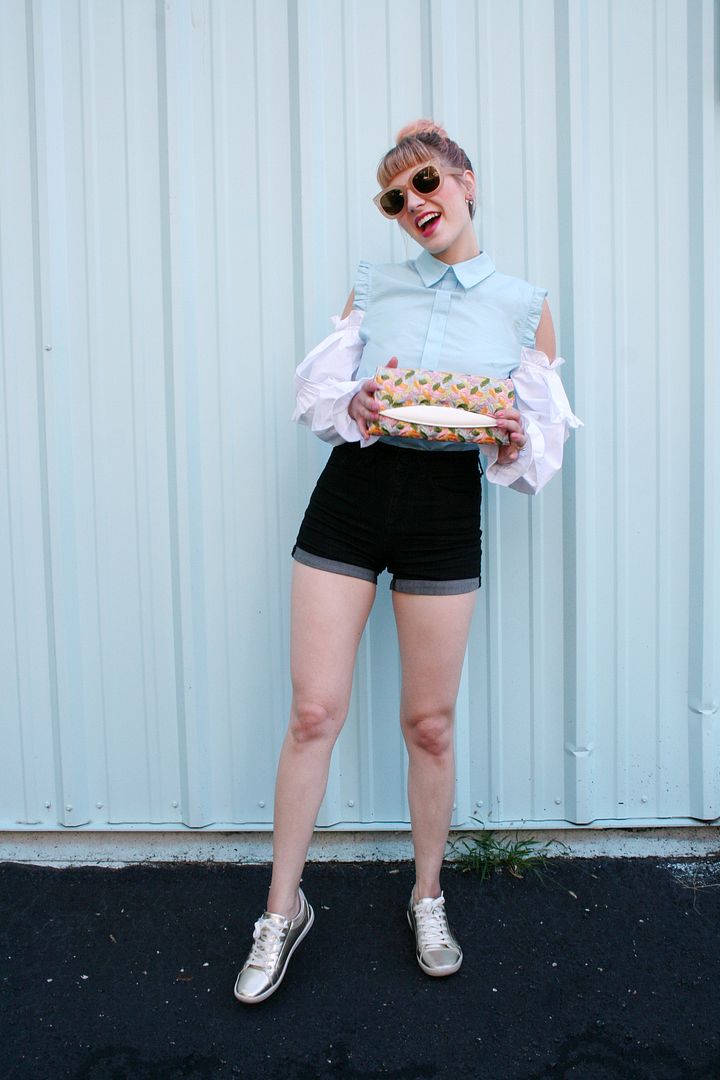 Contrast Button Down Top