For these super hot days of summer, I'm just loving flowy tops that are nice and breathable. Loose-fitting tops definitely don't have to mean casual though! I love this raw edge lace top I snagged last summer (it's now out of stock, but I've linked some others at the end of the post!) that feels summery and elegant all at the same time.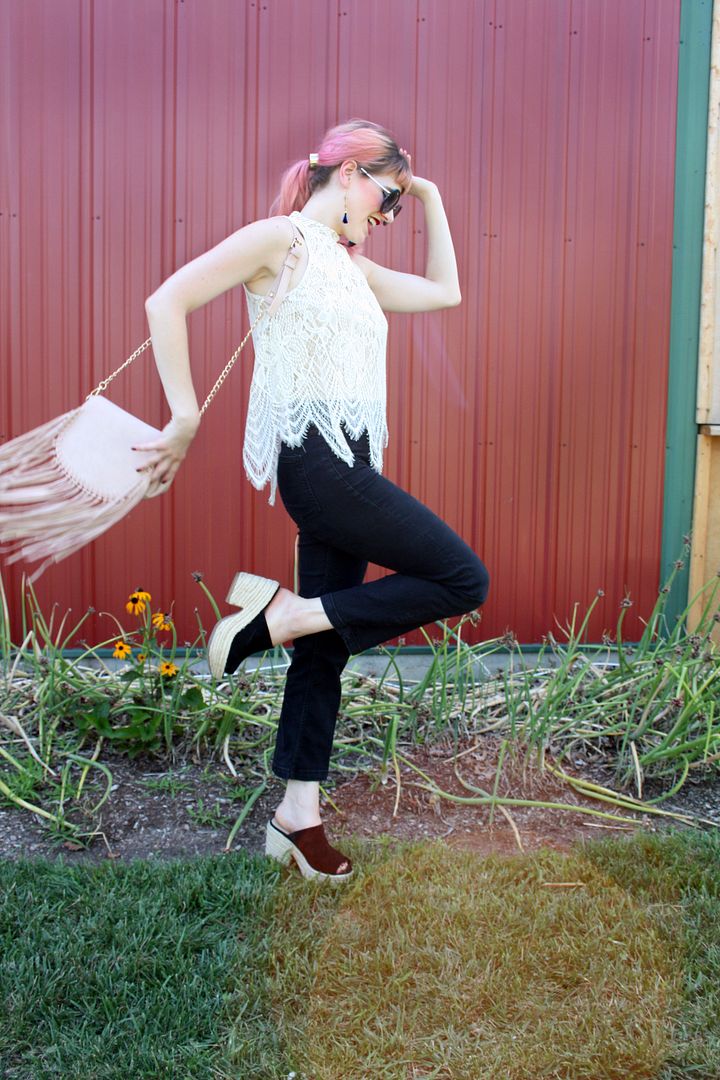 I wore this ensemble out to check out
Somerset Ridge Winery
, which was well worth a drive a bit out of Kansas City. Their wine was delicious, and the grounds to sit and hang out on are gorgeous. While I think it's fun to dress up a bit for wine tastings and happy hours, I don't want to be too overdressed if everyone else is in jeans and a sundress, so this ensemble was the perfect happy medium.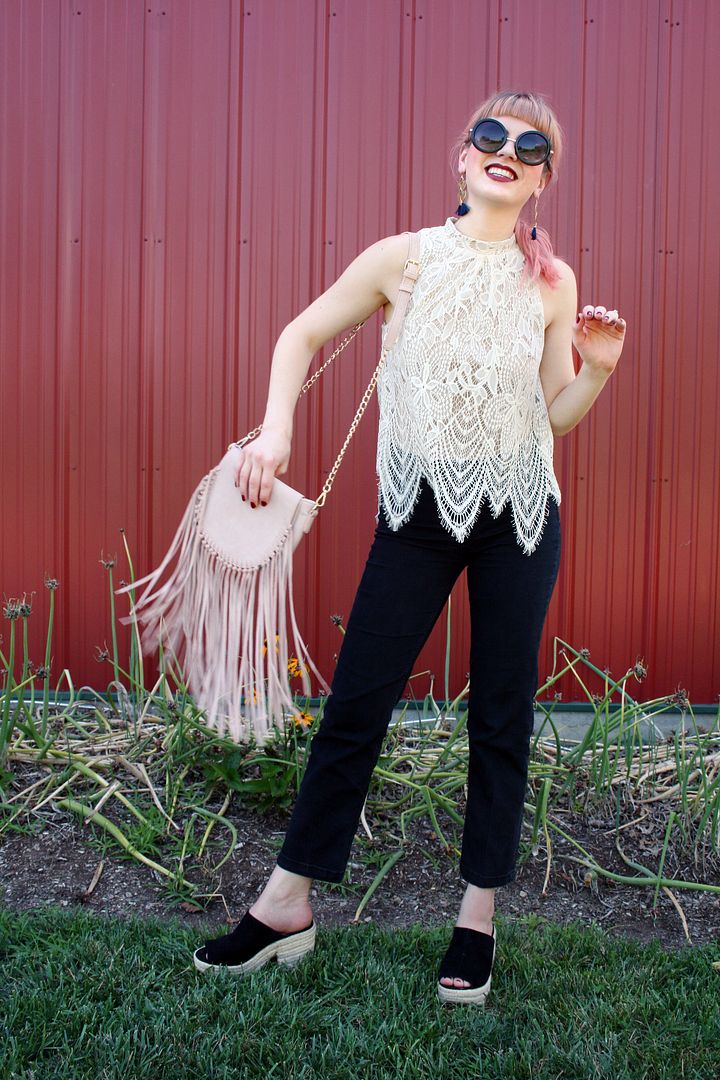 Lately I cannot get enough of my
platform espadrille mules
for a summery look that's equal parts casual and fancy, and they fit the bill perfectly. Cropped flares are perfect for when you don't want sunburned knees, but you're trying to make sure your ankles get a nice breeze.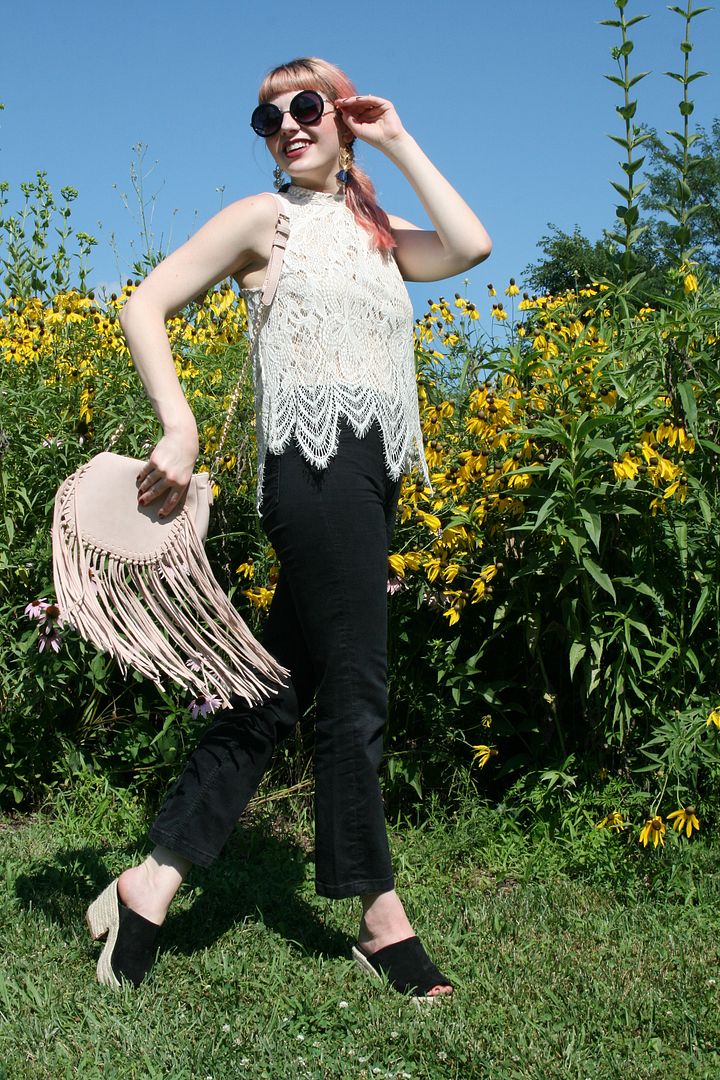 How are you dressing to stay sane in these crazy hot temps?!
-Molly
Lace Top similar
here
,
here
, and
here
)