Doughnut Lounge. Photo by Chris Yankey.
UPDATE: Contest now closed. Congrats to Shannon and Melanie, who won Passports! Don't forget to use the code "BUDDY" at the checkout to save $2 on your own :)
Molly here. If you've been following us for long, you've probably seen my references to
The Passport Program
, a booklet of 2-for-1 drink deals around Kansas City. My husband found it online and we picked one up after first moving here last year. It was an amazing way to get to know our new city last summer by way of super cool bars and restaurants. After living here only a few months, we felt like we were constantly mentioning places we'd been that KC natives had never even heard of.
It's not just for Kansas City either! If you live in
Denver
,
Boulder
,
Fort Collins
,
Colorado Springs
,
Washington D.C.
,
Nashville
, or
St. Louis
you're also in luck, because they each have their own Passport Program as well!
The booklet is only $20 and offers more than 30 2-for-1 drink deals at breweries, wineries, pubs, restaurants, and lounges and is good all summer through Labor Day. If you use it just a few times, you'll more than get your money's worth. We loved it so much that we also got the winter version, the Winter Warmer as well.
Now the super good news, I'm here to share the love! I'm giving away 4 Kansas City Passports, so you can see how awesome they are for yourself! You can enter at the end of this post or by tagging a drinking buddy on
this Instagram post
, and I'll announce winners next Wednesday.
If you aren't one of the lucky winners, and purchase one online, be sure to use the code "BUDDY" at checkout for $2 off your Passport! Or, if you can't wait for one in the mail, you can pick one up at
Flying Pig Local Mercantile
,
Urban Provisions
,
KC Wineworks
, or
Colony KC
.
I've rounded up some of my favorite Passport locations to give you a sneak peek of the awesome deals you're in for, though there are tons more.
Mimosas and Bloody Marys available at Chez Elle. Photo by Chris Yankey.
Chez Elle Crêperie
is an awesome crepe spot with sweet, savory, and breakfast crepes alike. They also have soup and pastries, and everything can be enjoyed inside or on their charming patio. It's a perfect spot for breakfast or brunch!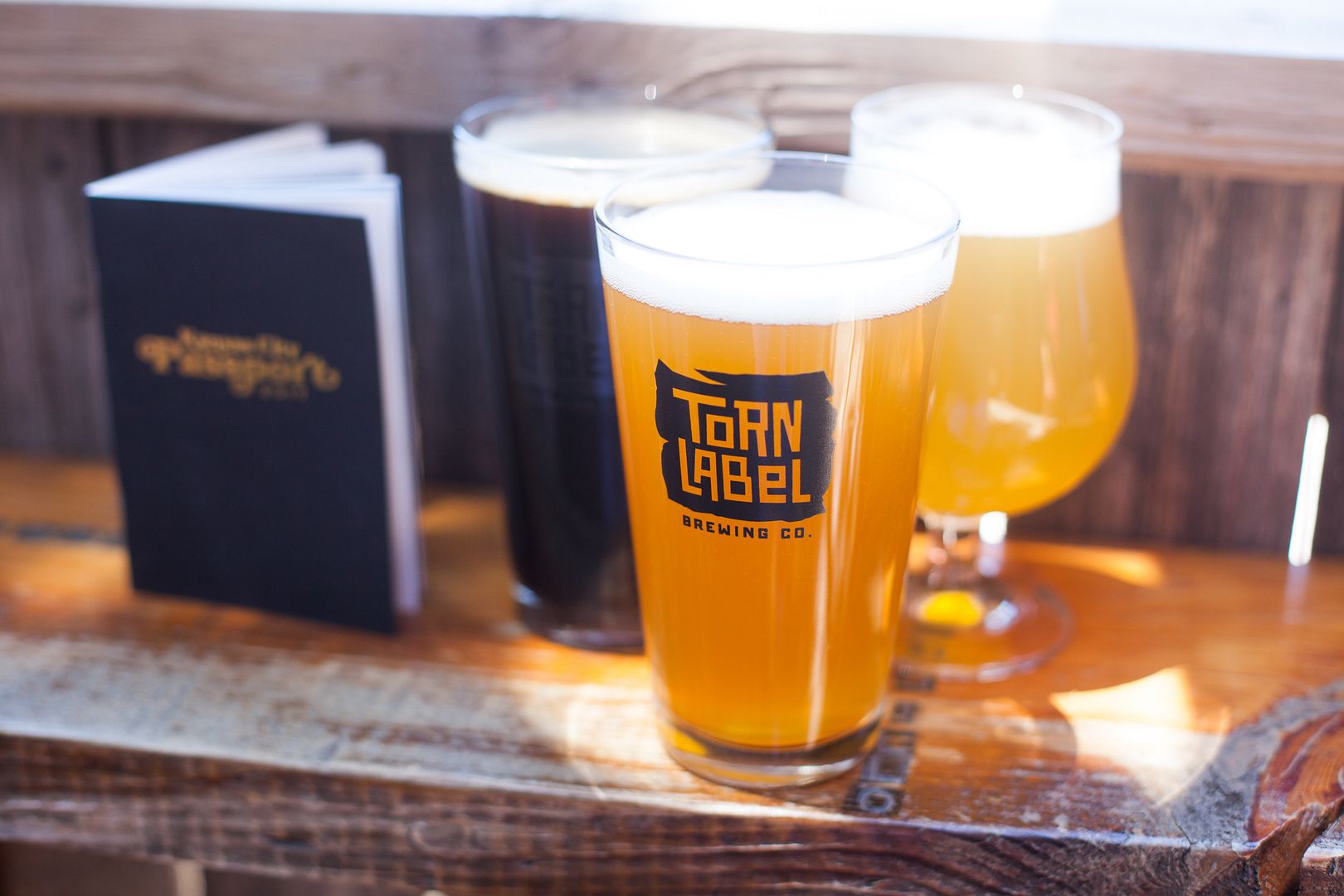 Assorted Flagship Beers at Torn Label. Photo by Chris Yankey.
Torn Label Brewing Company
is actually where we picked up our first Passport! This cozy brewery has some delicious ale. I only drink dark beer, so their House Brew, a coffee stout that's made with coffee from
Thou Mayest Roasters
, is right up my alley!
Slow Jamz Cocktail at Doughut Lounge. Photo by Chris Yankey.
Doughnut Lounge
is pretty much what it sounds like: a lounge that serves doughnuts! Their Slow Jamz coffee cocktail sure pairs perfectly with doughnut, like this oreo stuffed one that was next-level delish.
Assorted frozen cocktails at Snow & Co. Photo by Chris Yankey.
Snow & Co.
is all frozen cocktails, which is perfect for summertime! They have a huge variety of cocktails and some super tasty bites as well. I loved the Limey Bastard cocktail; it was my ideal blend of sweet and tart!
Assorted roses at Ca Va. Photo by Chris Yankey.
Ca Va
is the one place we take every guest that comes to visit us in Kansas City. This quaint champagne bar feels like you're stepping into a little French bistro. They have tons of rose options, prosecco on tap, and some seriously delicious cocktails. You haaaaave to get a side of duck fat kettle corn to munch on. Trust me.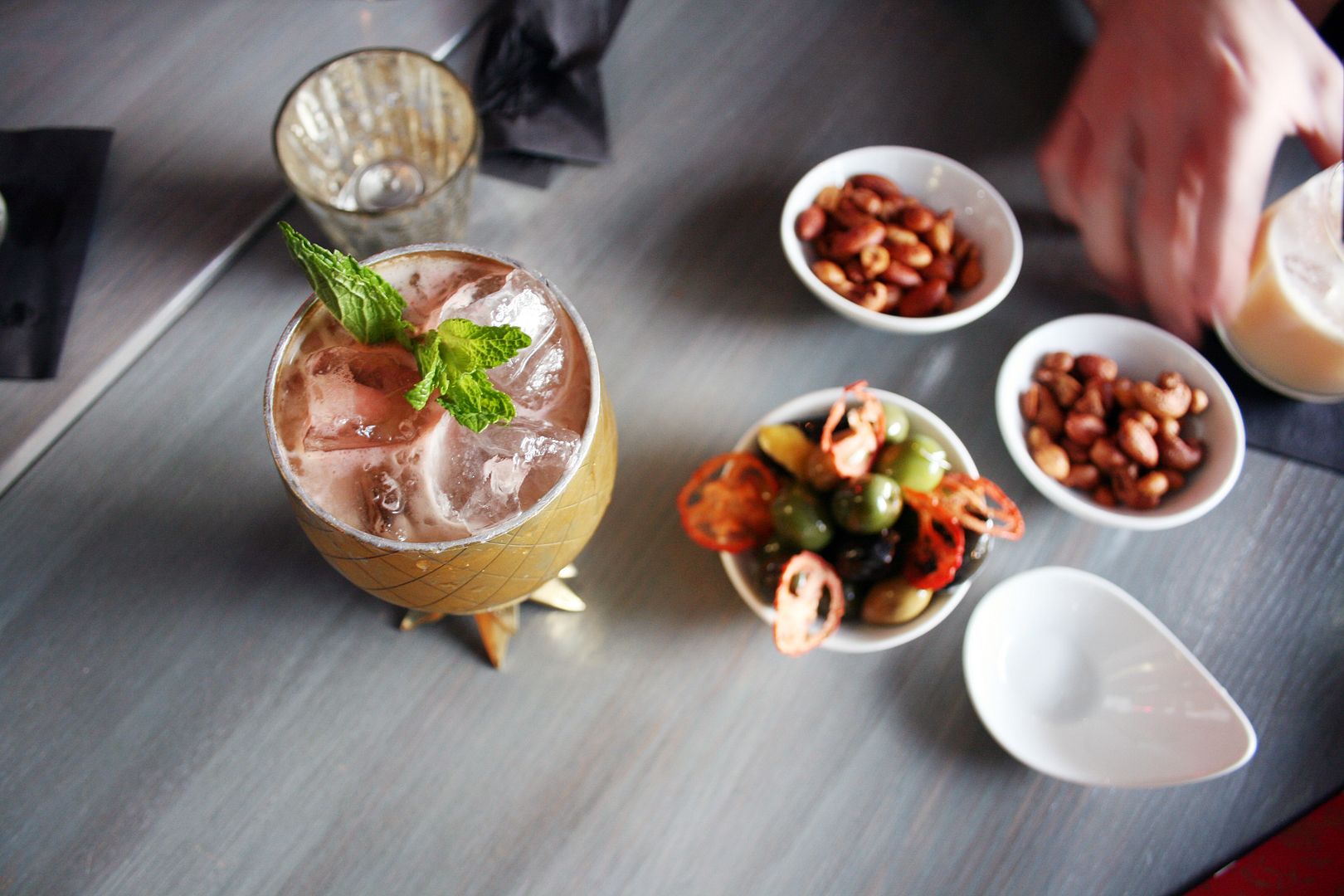 The Tiki Cocktail at SoT.
SoT Social
is a super unique location that has incredibly inventive and interactive cocktails and delicious small bites. It probably has the most unique cocktails we've had in KC. (Read my full post on SoT
here
!)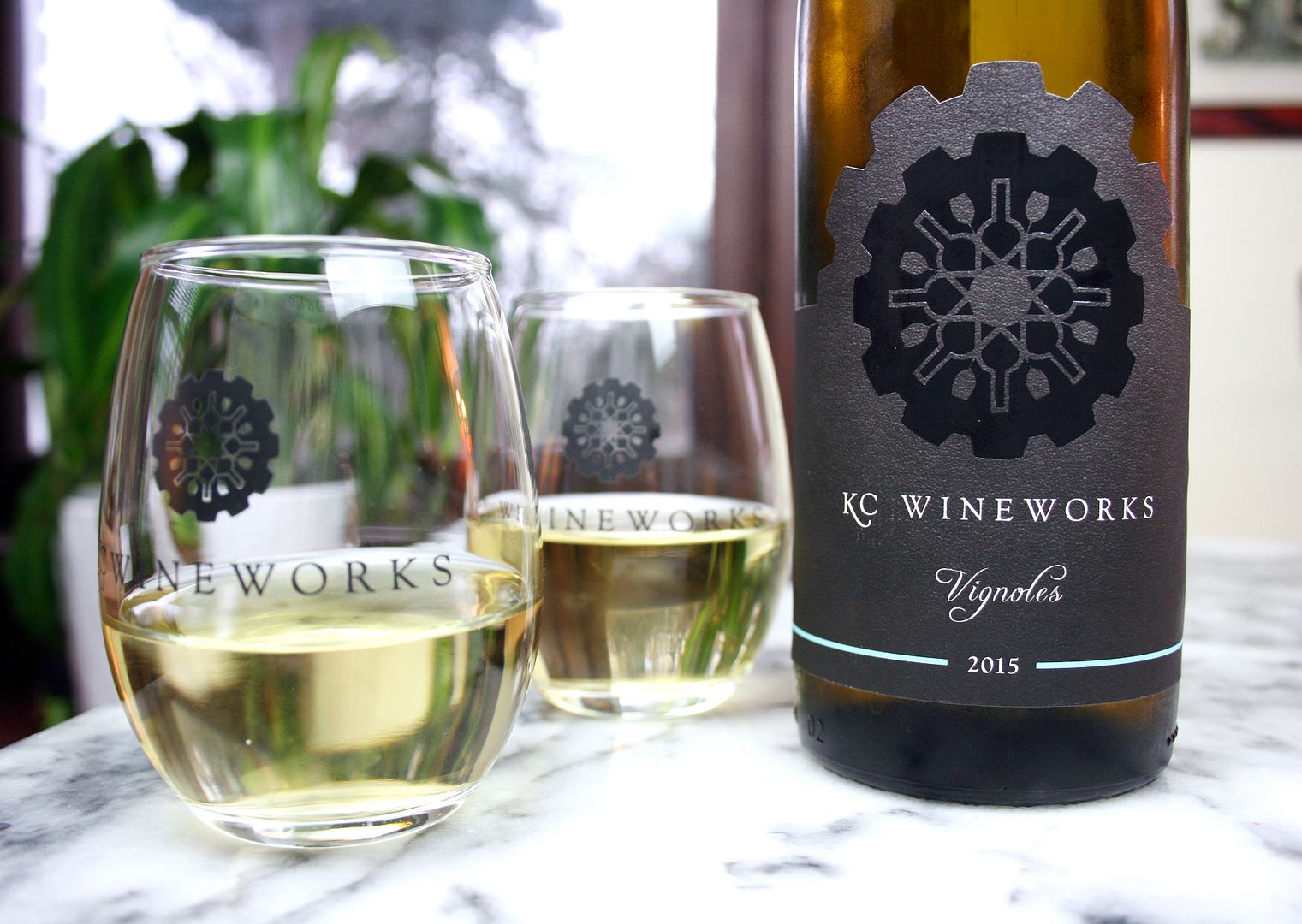 Vignoles at KC Wineworks.
KC Wineworks
is another place I love so much, I've written a whole blog post about it. (See the full post
here
.) This is probably the best Missouri-grown wine we've ever had. During the summer, they offer wine slushes that are To. Die. For. Get there.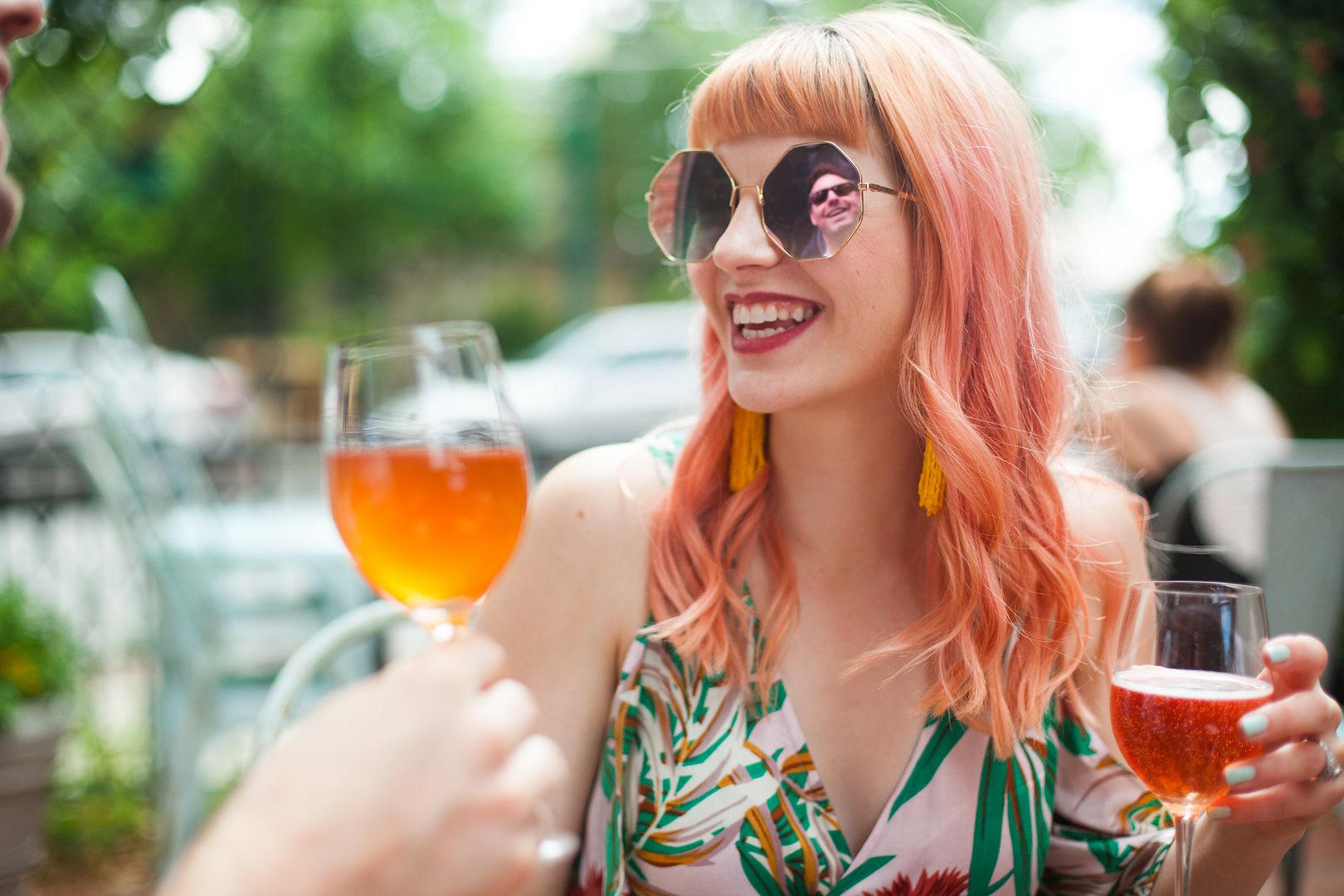 My husband reflected in my sunglasses. What romance! Photo by Chris Yankey.
Again, this is just a small sampling of places that are included on The Passport. Our goal this summer is to hit every stop! We'll contact you next Wednesday if you're one of the lucky winners. Good luck and may the odds be ever in your favor!
a Rafflecopter giveaway