You could say I'm a little bit obsessed with blush pink. I have rose gold hair, my day-to-day purse is pink, I've got quite a collection of blush shoes and wardrobe pieces, I'm writing this post propped against a blush throw pillow, the list goes on. It's not just me either: my peers have collectively made blush pink so prominent, it's been coined
Millennial Pink
. It's the neutral of our generation right now.
When I first colored my hair, I was hyperaware if it clashed with what I was wearing, and really tried to avoid wearing too much light pink. Maybe I've gotten used to the 'do, or maybe blush really does make such a nice neutral, but I'm kind of loving getting super matchy-matchy with it now.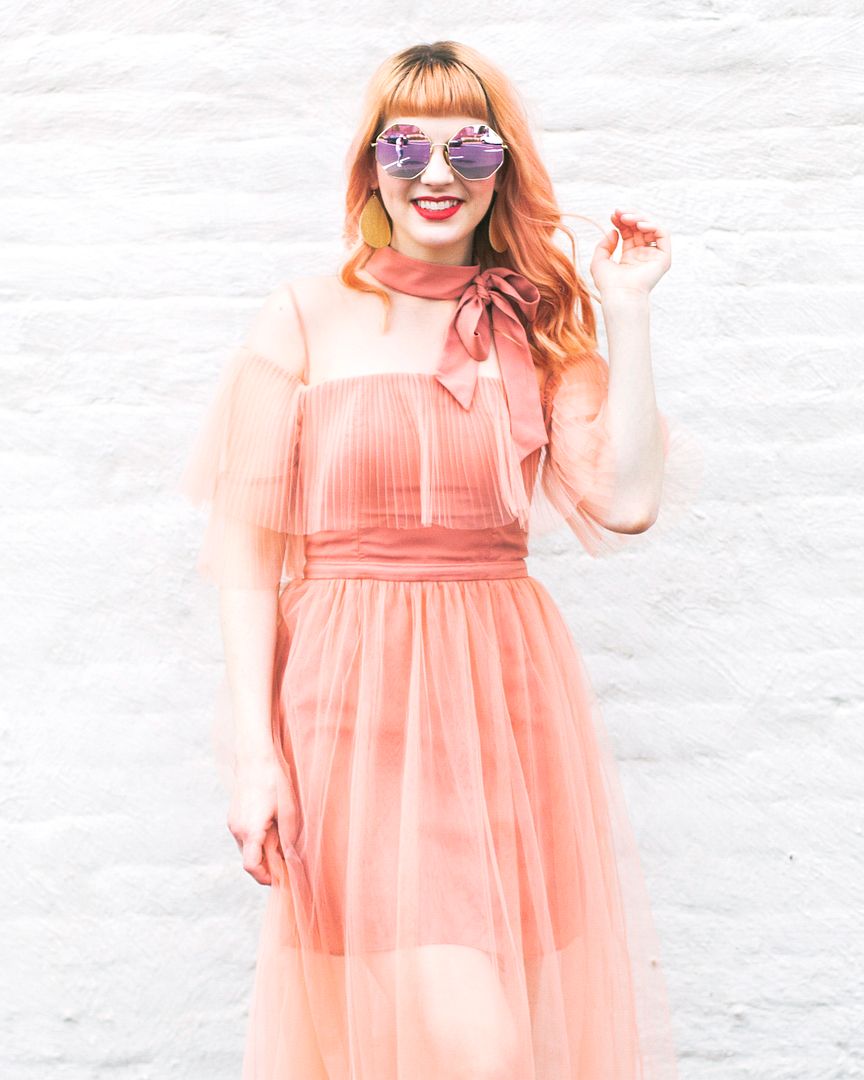 The second I saw
this magical dress
, I knew I had to have it. From the color to the tulle ruffles and bold bow around the neck, it's the perfect mix of delicate feminine and dramatic elegance. Since there was almost no difference between the dress and my hair color, I decided to keep the trend running.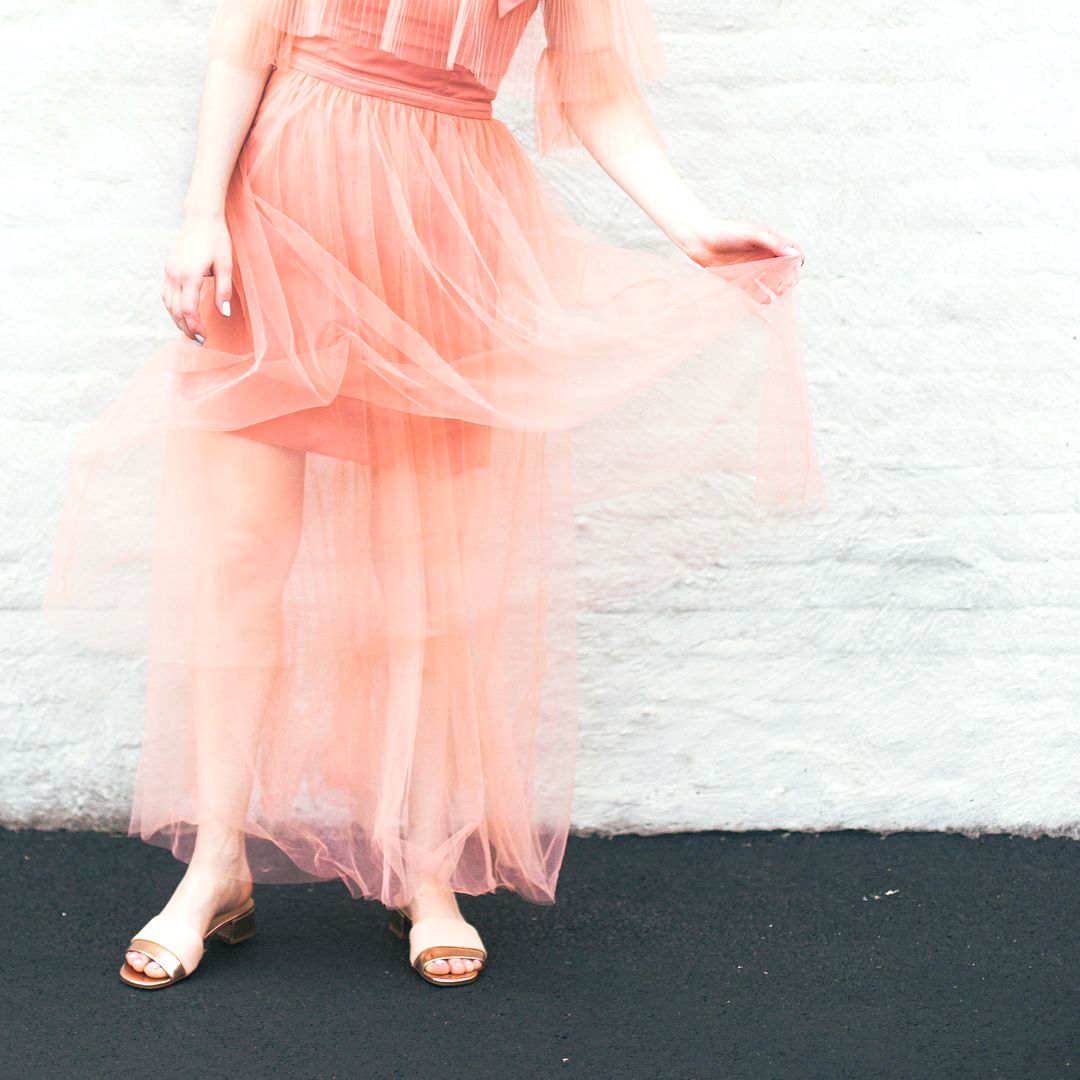 Pink-hued sunglasses and pink slides polish off the look so well and I feel as much like a character styled by a Wes Anderson costumer as I do myself. I always say there's a fine line between outfits and costumes, and I love experimenting and pushing those boundaries.
How are you feeling about Millennial pink? Have you jumped on the bandwagon or is it not your thing?