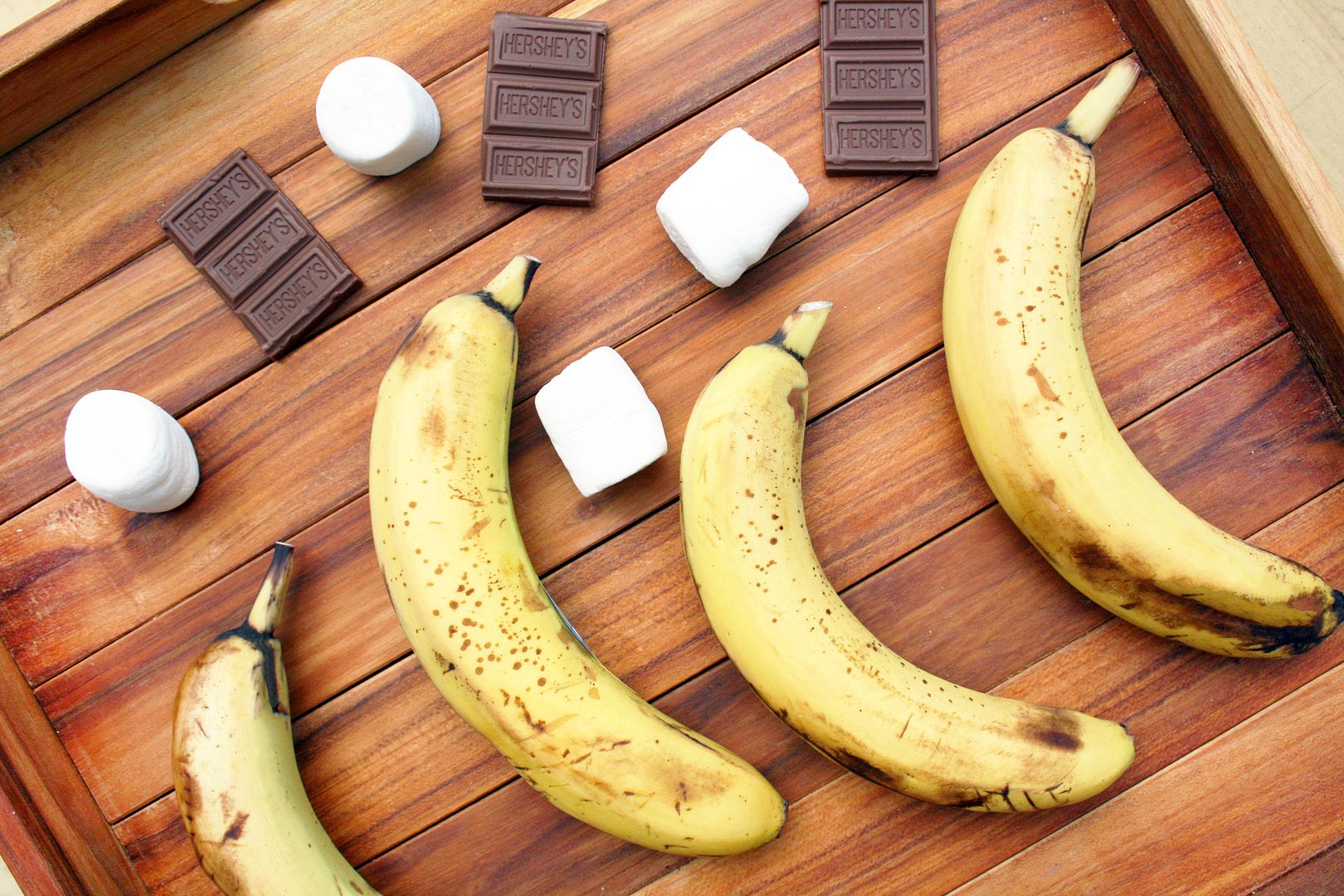 Last weekend my husband and I went camping with some friends and I realized it's something we don't do enough of! It really took me back to my camping days in Girl Scouts (of which I was a member for 9 years) from campfire songs running through my head as we hiked, to the fun packet meals we'd prepare in tinfoil over the campfire. One of my favorites was banana boats.
Whether you're the campfire type, or prefer to use a grill or fire pit in the comfort of your own yard, it can be really fun to move your meal prep outdoors when temperatures heat up! Obviously, s'mores are the go-to dessert for camping, but these banana boats are so easy to make and use most of the same ingredients, if you're looking to change things up. It's like a campfire banana split: you could totally customize them to your own preferences. Like banana bread, I think these are a bit better with super ripe bananas. They don't look as beautiful, but they taste more caramelized for this dessert.
All you need is:
a banana
chocolate squares or chocolate chips
mini marshmallows or halved marshmallows
aluminum foil
a fire/grill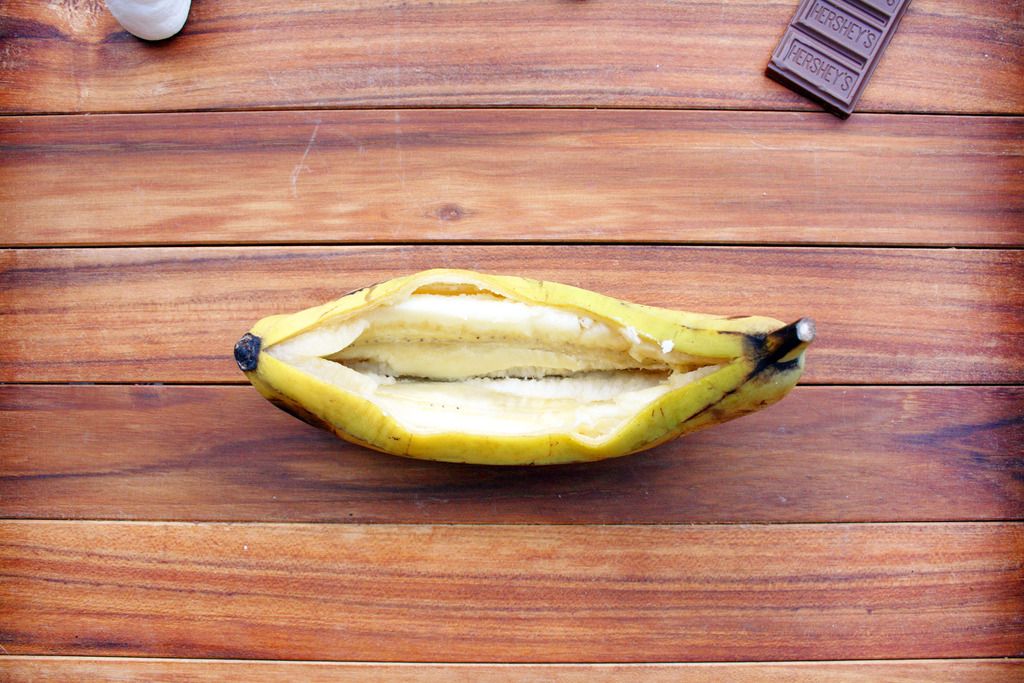 Cut the banana lengthwise, leaving the peel on, and push ends toward each other to create a little pocket. Think of this like a banana baked potato. Press marshmallows and chocolate into pocket and wrap in a sheet of foil, keeping the filled side up. Place on grill or tucked on outer edges of campfire about 10 minutes until insides are totally melted and banana is tender.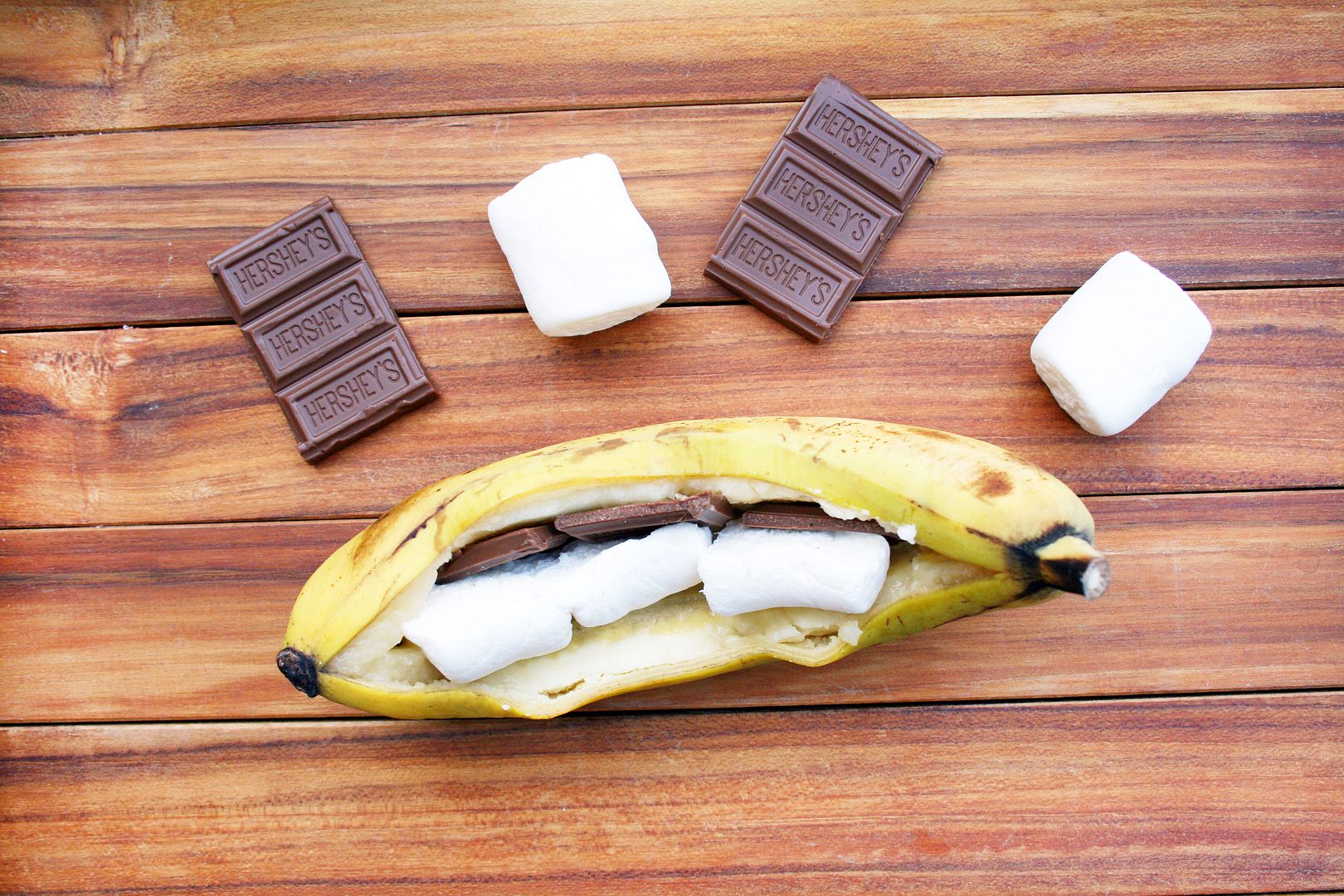 Unwrap your foil (use it as a plate!) and enjoy! Feel free to sprinkle on any toppings at this point: chopped nuts, crushed graham crackers, or fresh berries. May induce campfire singing.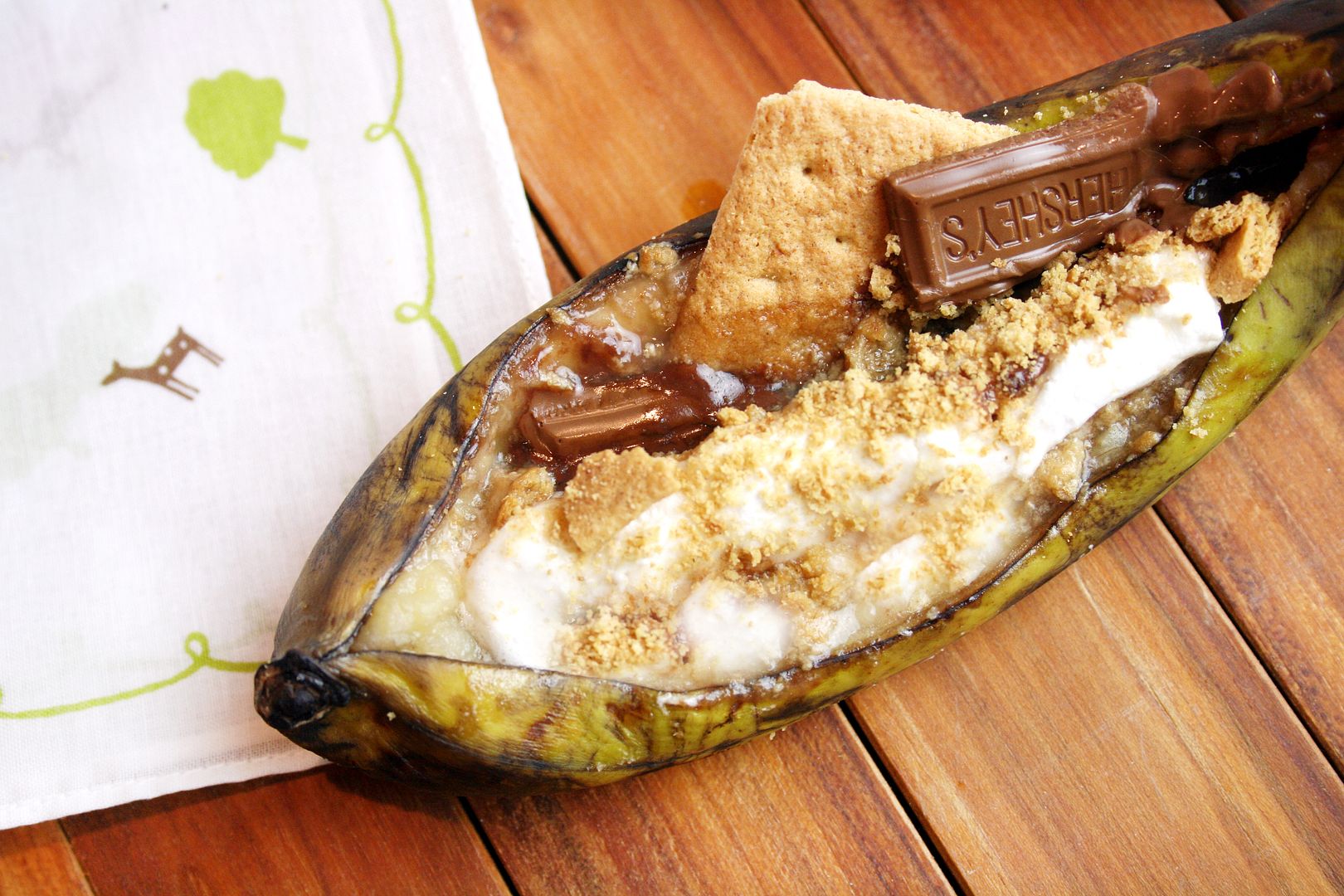 What are your favorite campfire recipes? I'd love to have more ideas now that we have our own fire pit at home!
-Molly