Ruffles and tigers and palm print, oh my! This
tiger print shirt
checks all the boxes of all the things I'm currently loving. And add a ruffled mockneck neckline? That sealed the deal. We're going to go ahead and give you fair warning of our palm print obsession that's already beginning this summer. It's equal parts retro and trendy, which is exactly what we aim for.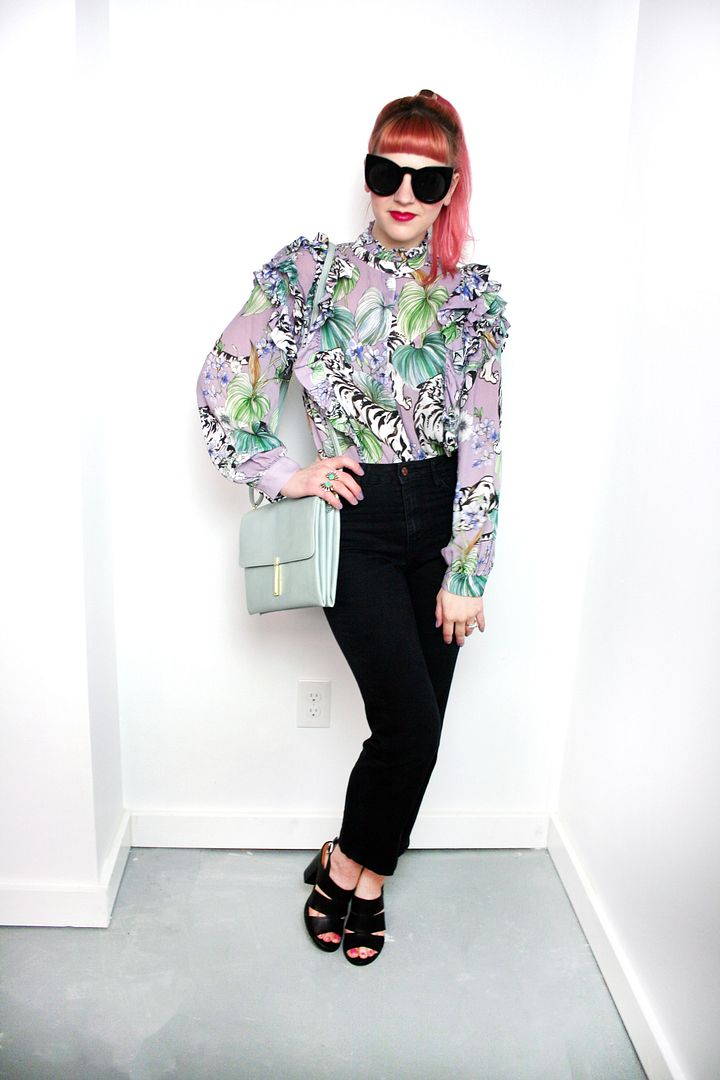 To complement that palm print, I brought in a green purse and
green statement ring
(one of my favs and it's on major sale right now!). Black flares and heels help balance out the airy pastels and a hot pink lip holds up against everything else that's going on, including my newly punched up pink hair, which I'm still navigating how to style with certain colors TBH.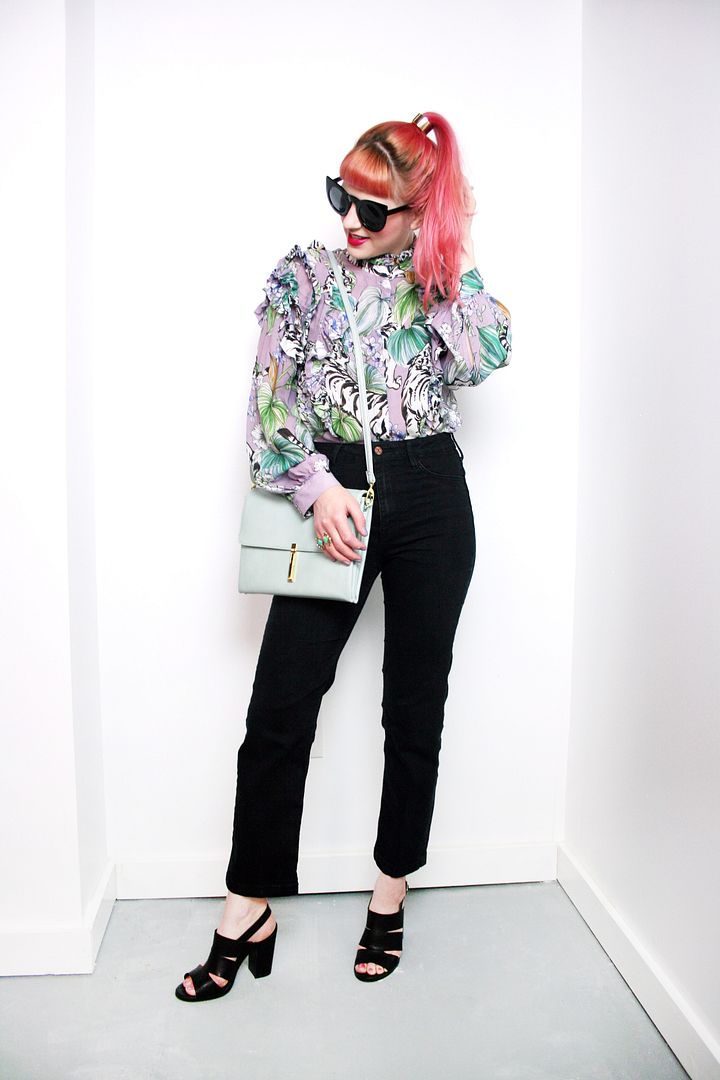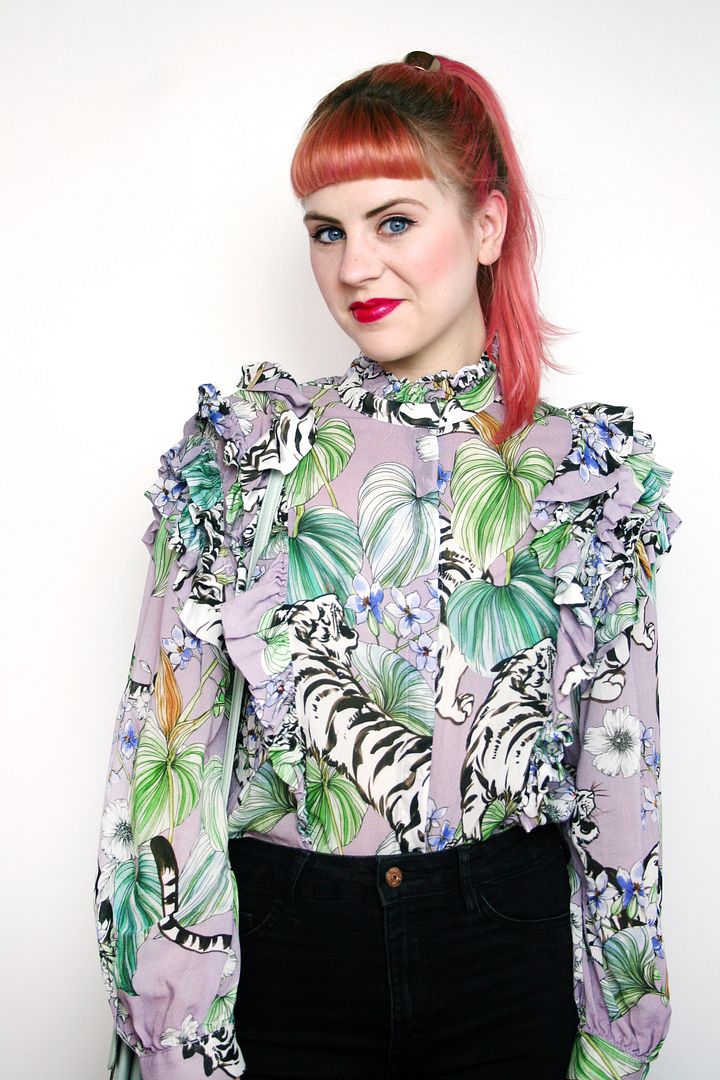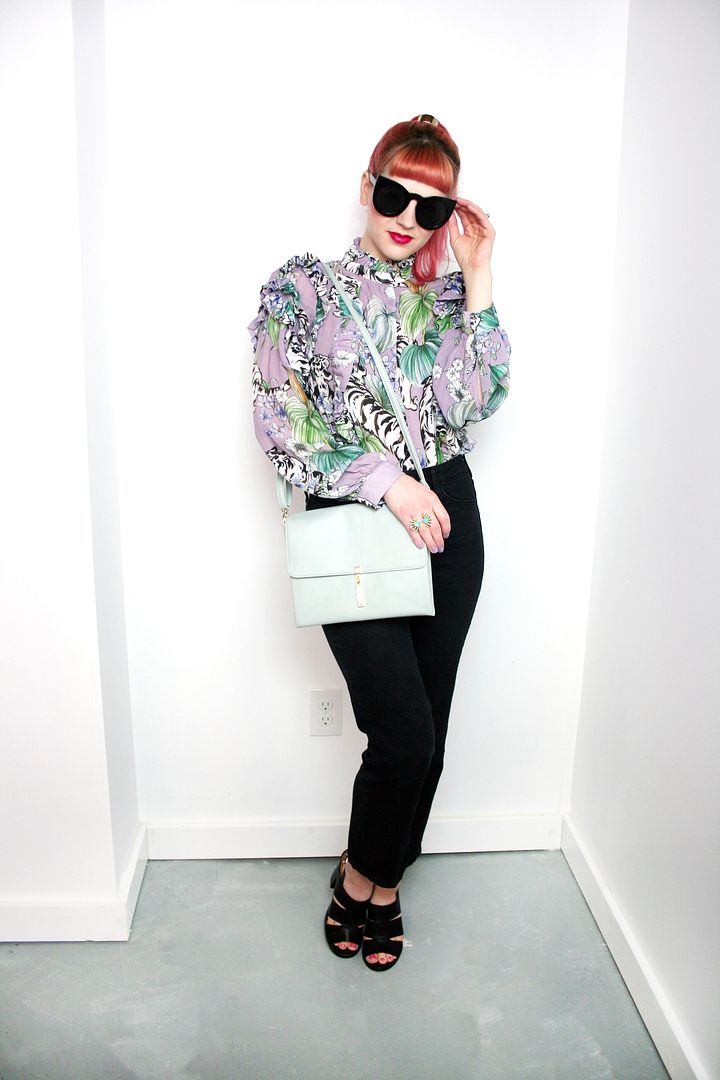 What prints are you most excited about for summer? Let us know in the comments!