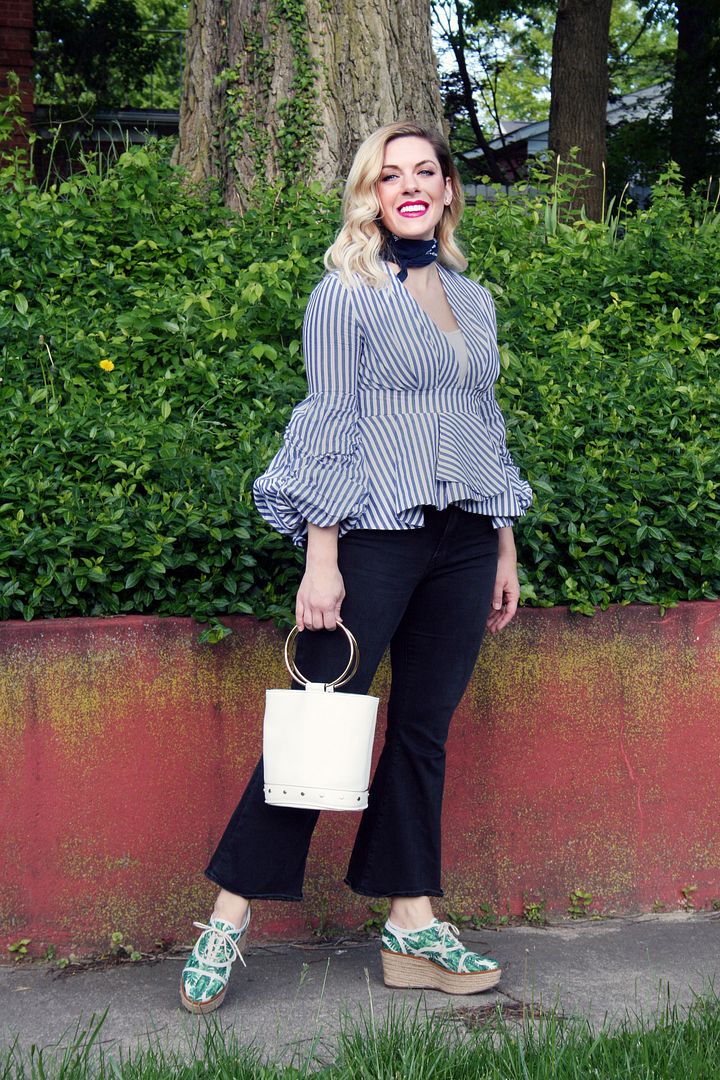 I go through phases where I become a little obsessed with certain things. Might be a certain type of wine, might be a TV show, might be a certain trend or two! Right now, I am obsessed with
cropped flares
,
palm print
and
stripes
! Just kidding, I'm always obsessed with stripes, but I digress.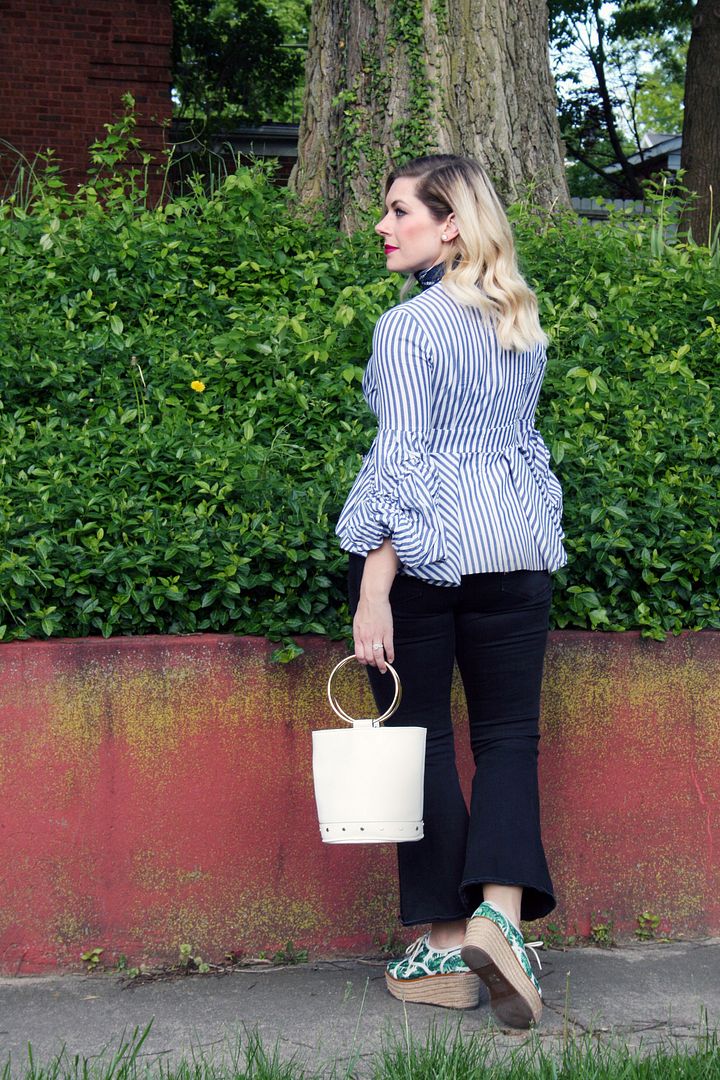 Let's talk about
this top
. This little gem is an almost exact replica of a MUCH more expensive designer version, for a fraction of the price. I don't know about you, but if I can get something for a fraction of the price, I am all in. Plus, the quality is superb. It's a nice heavy material that I can tell will hold up.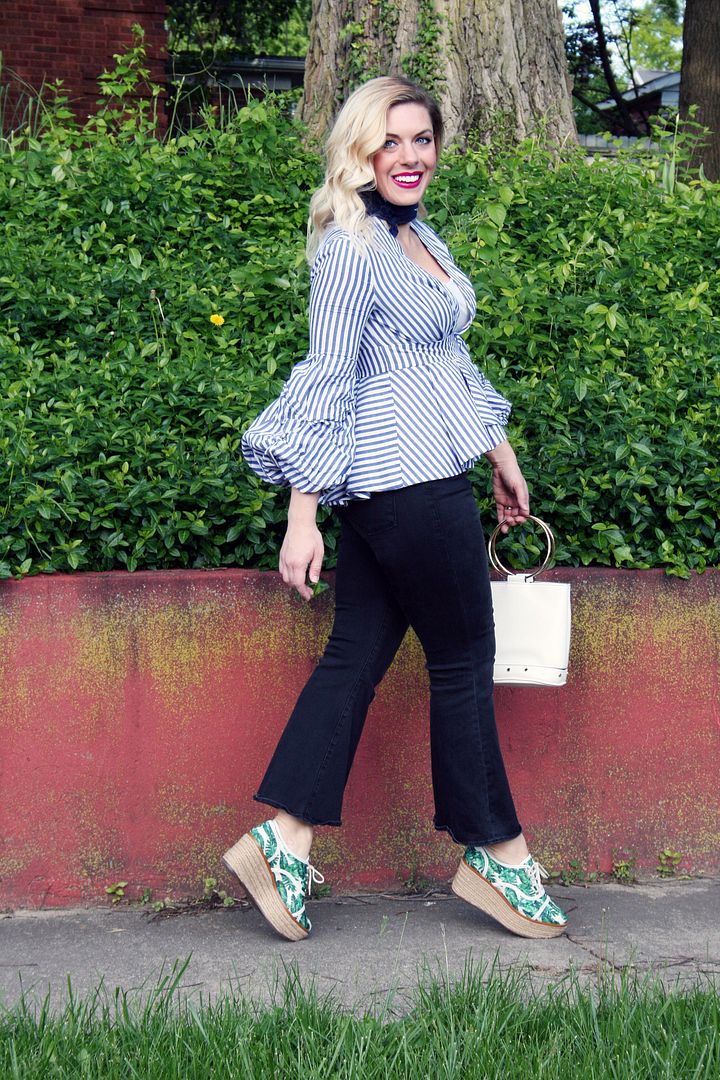 On to the next obsession,
cropped flares
! The more flared the better in my opinion. I picked
these
up during the recent Shopbop sale and I can't stop wearing them! They go perfectly with t-shirts and sandals just as much as nice tops and wedges. I know I will be wearing these all summer and into the fall!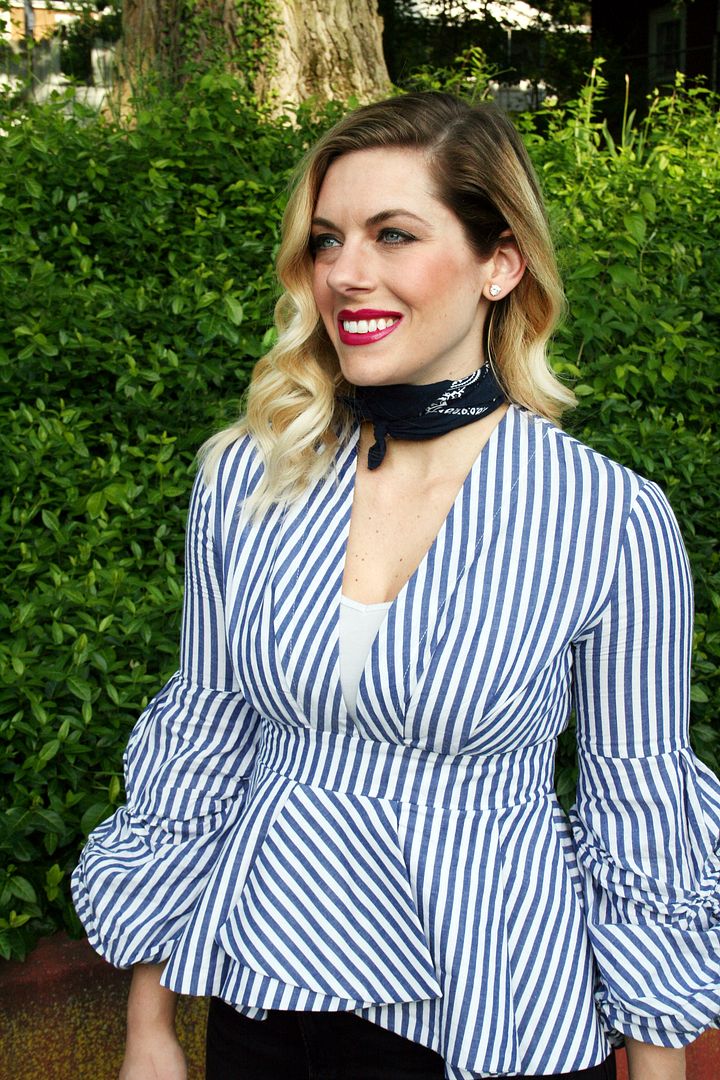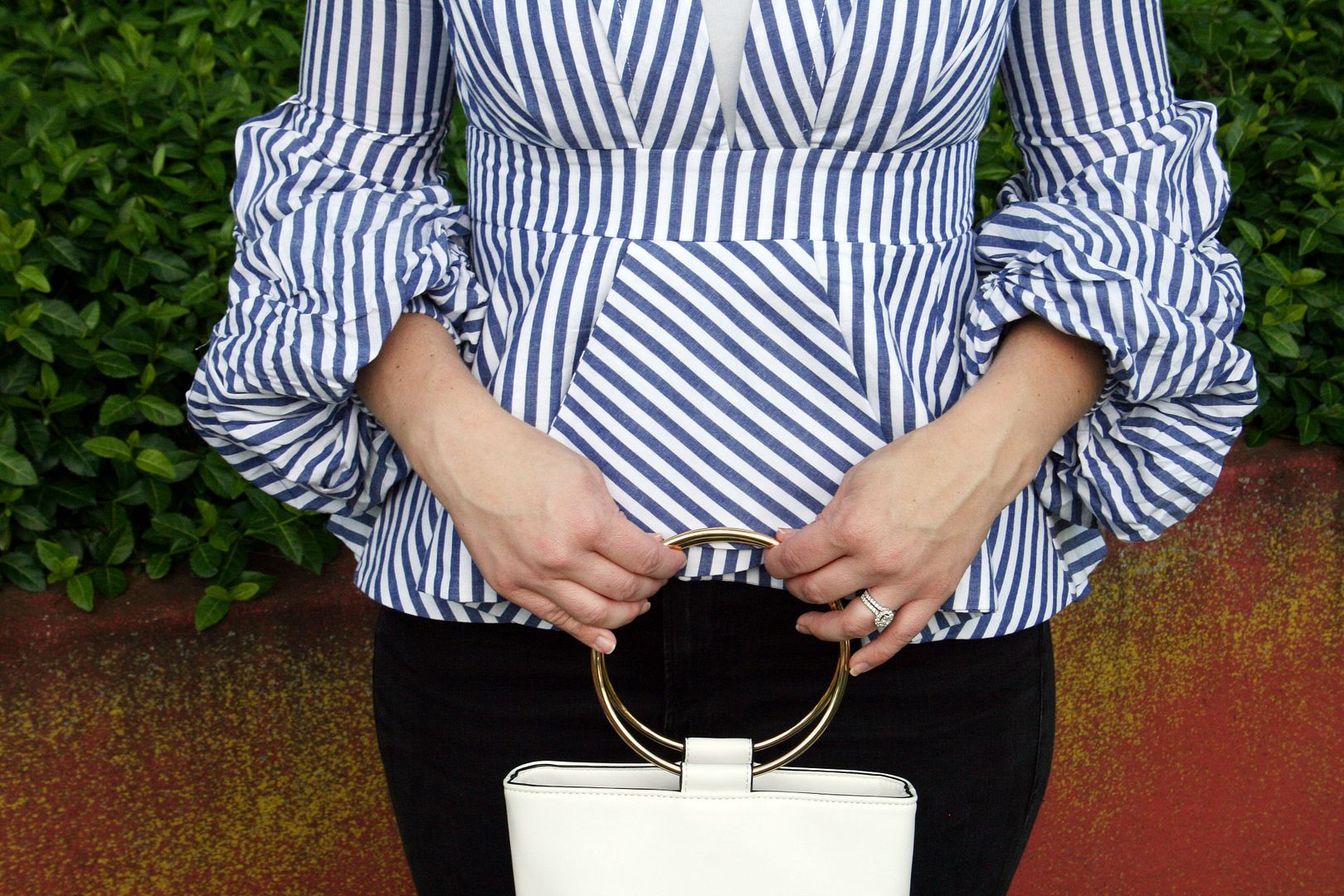 Last but certainly not least, I am SUPER obsessed with palm print right now. I might have a problem. I picked up these
ah-mazing platforms
during the Shopbop sale as well and I am so glad I did. They are my
new favorite shoes
. I have my eye on multiple palm print items, so stay tuned for those! How about you? What are you obsessed with right now?