Welcome to our very first edition of Ask Mod Circus! This segment was a reader request and we're so excited about solving any style challenges you want to throw at us. Please let us know in the comments what your style questions are, and we'll do our best to tackle them in our next Ask MC feature!
Are overalls still acceptable to wear as an adult in 2017?
Molly here. I don't know if I can speak for us both, but my answer is a resounding "Yes!" Comfort aside (gosh they are comfy!), they're a fun alternative to any type of pants, since they come in such a variety of cuts and colors. You can style them as quirky as you'd like, dress them up, or keep them casual and sporty. Since a picture is worth a thousand words, I've styled a couple of different looks to prove my point!
For the look below, you can kick your weekend wear up a notch with
black overalls
by throwing them over a tee and pairing them with sneakers. I feel like this look is not too "out there" while still being a little fun and different.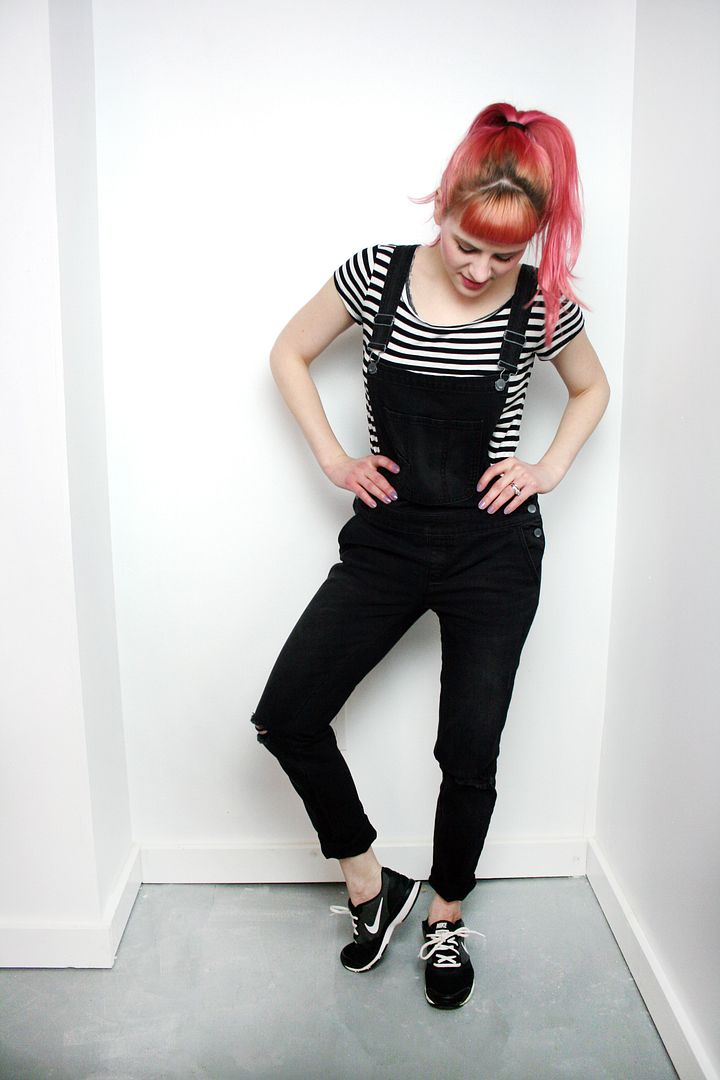 For the next look,
more structured overalls
can be dressed them up a bit. Style a button down or nice blouse with a pair of wide leg overalls for a polished look you can take to the office.
A photo from my
Autumn Daze
post, shown below, shows a more stylized boho look if you're looking to make a statement with your newfound love for overalls!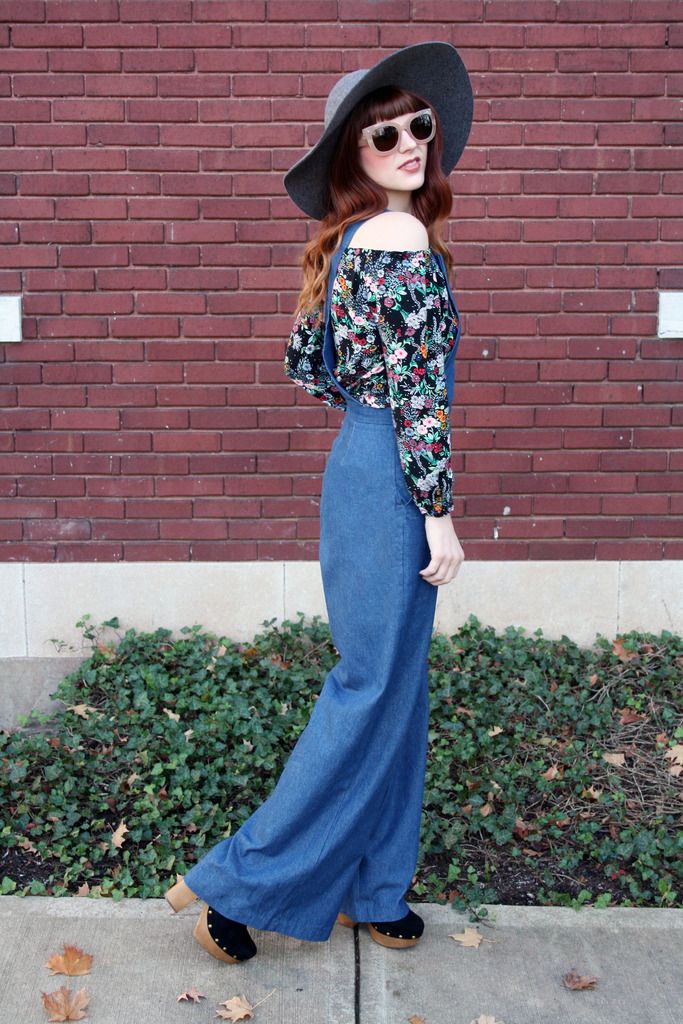 For more inspiration, be sure to check out
Steffy
, of
Steffy's Pros and Cons
who is basically the blogger queen of wearing overalls.
Now that you're hopefully ready to take the plunge, check out some of the overalls we're ogling below and get your own to try out!
What are good options for flat sandals that are work appropriate?
Jodi here to tackle this question! I've worked in office settings that range from business to business casual, so I've styled my fair share of looks for the office. The type of sandal you can wear really depends on your office dress code, so I would strongly recommend checking that to see what is and isn't allowed before you start shopping.
I know most offices are okay with a variety of footwear, especially during the summer when it's just so darn hot out that you can't be bothered to put on cute heels. I personally like an espadrille or a wedge in the summer, but I wear flats quite a bit too! I've popped a few options below that I would be great for work!
What's the best long-lasting lipstick?
This is such a great question, we're going to give it two answers!
We really love Lipsense from our pal Rylee at
Arkansassy Lips
, which stays on all day and night and then some. It's a bit of an investment, but totally worth it if you want no hassle color. I'm actually wearing some right now because it's gotten us in the habit of wearing lip color at work without ever having to check a mirror. See our full review
here
and check out Jodi in the color Lexie Beary below.
If you're testing out the lip color waters, or just wanting to wear some for a night out, we've found that it's just as much in the application as it is in the lipstick you use. See our tutorial of How to Make Your Lipstick last
here
. For this method, we think Revlon is a great drugstore brand to use, and colors without gloss stay much better. Molly's wearing the color
Hot Coral
below.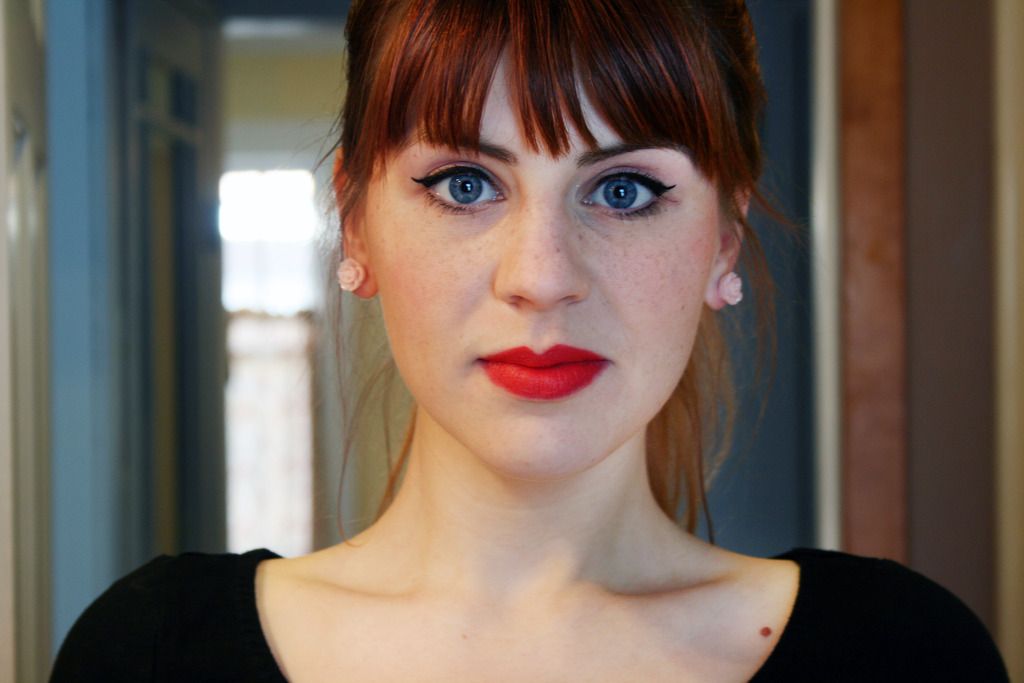 I'm having a baby at the beginning of September and going to a wedding at the end of September. What are some good styles that can camouflage the squishy stomach I will have?
Lucky for you, silhouettes that aren't fitted and gigantic ruffles are both so in right now! There are lots of options to camouflage your midsection in all sorts of styles and price ranges (though we're convinced you'd look great no matter what, it's important to feel confident in what you're wearing).
A maxi dress is perfect for weddings, no matter the season! Also, a fit and flare dress is great for cinching in your waist and giving you a flattering shape. Swing and trapeze dresses are super comfy while still being appropriate for formal occasions. Check out options for what to wear below as well as past posts that feature wedding appropriate dresses!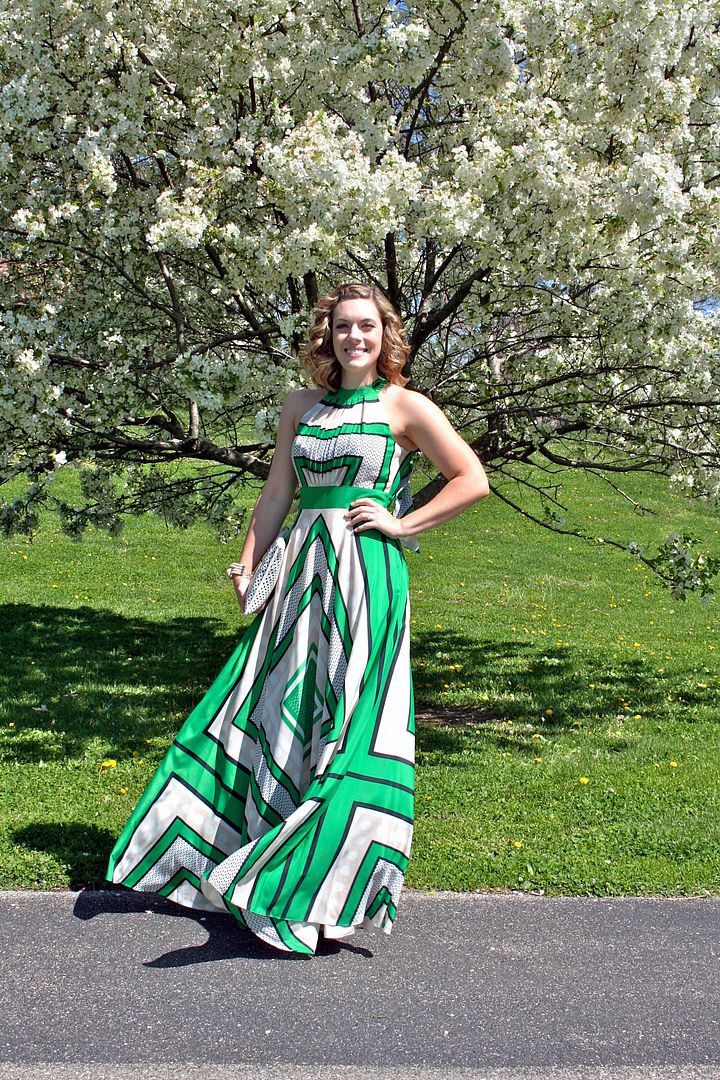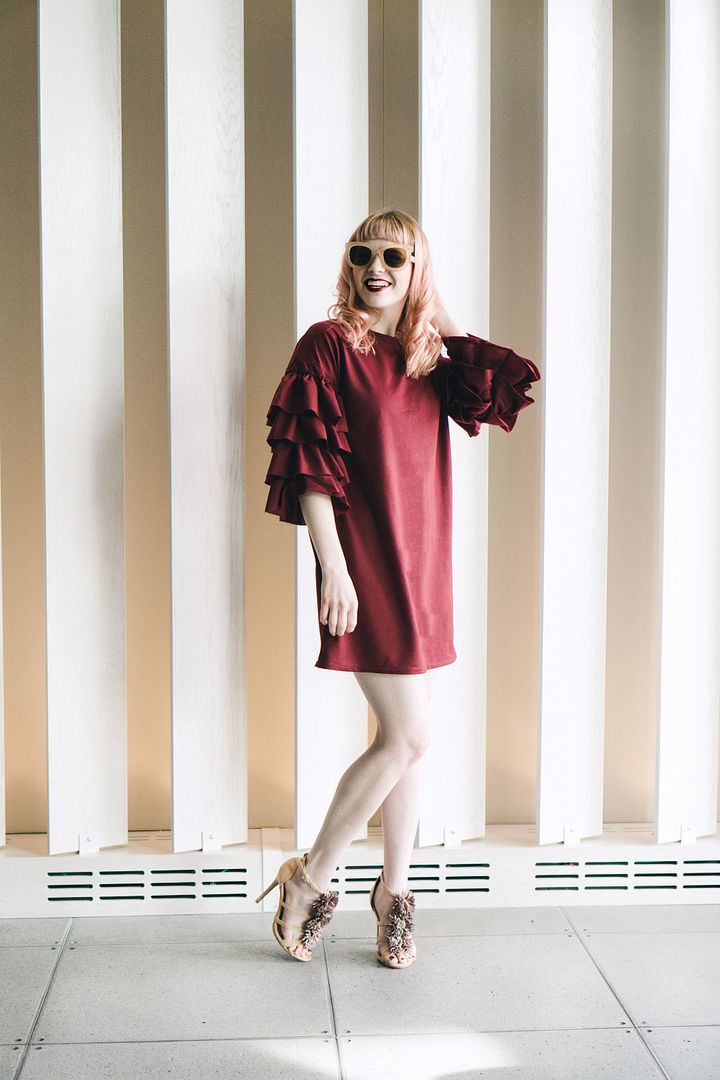 That's a wrap on our first edition of Ask Mod Circus! Have a burning fashion question? Send them to us at modcircusblog@gmail.com or contact us on Facebook, Instagram or Twitter!
Save
Save