If you know me at all, you know that I love Beyonce. Like, a lot. Basically, I think she can do no wrong. I even have a nameplate on my desk that says "What would Beyonce Do?" When I saw this dress, I immediately recognized that it resembled the dress Beyonce wore in Lemonade and I knew I HAD TO HAVE IT.
Now, I didn't go around smashing cars with a baseball bat when I wore it (although, I am highly tempted to recreate that video), but I did wear it to Easter brunch. Sorta the same thing, right? I think I would have gotten a restraining order if I rolled up to an Easter egg hunt with a baseball bat though. Although now that I'm thinking of it, it is tempting.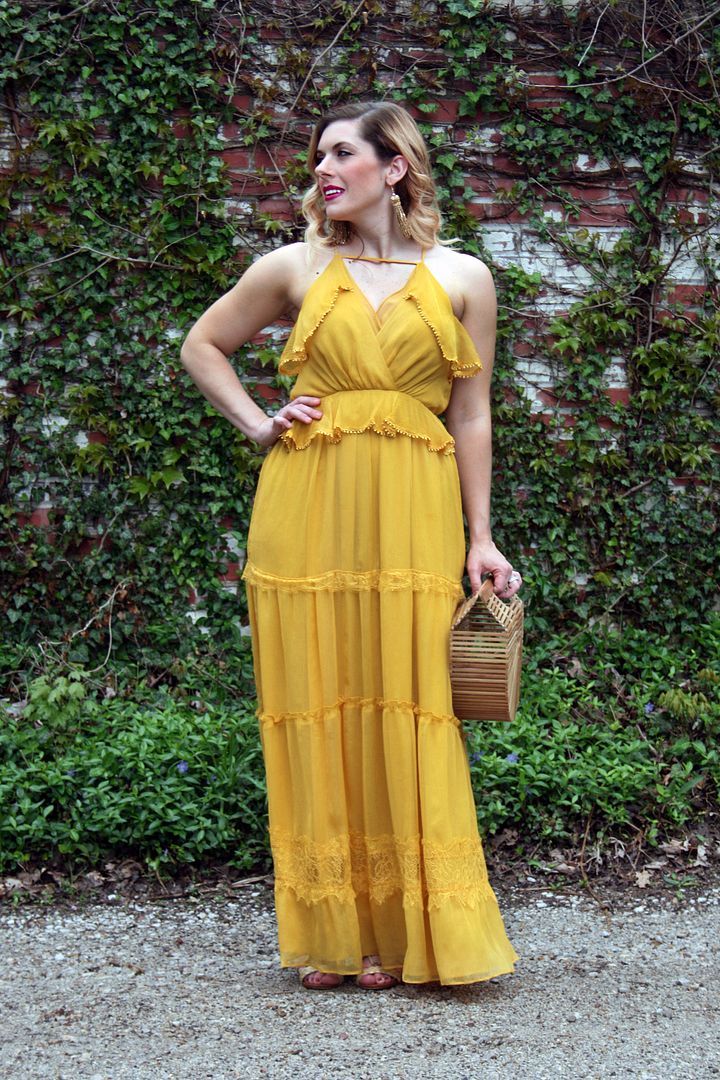 I've been really getting out of my comfort zone lately and experimenting with bright, bold colors. As someone who has A LOT of black and gray in their closet, this has been a scary thing for me to do. However, since bright colors are in for spring, it's been easy for me to find all sorts of bold items to experiment with. I always thought I couldn't wear certain colors because they would wash me out, but I think it's all about finding the right shade of the color you want to wear. I am really enjoying putting some color into my life, so I think this is definitely something I will continue to do from now on!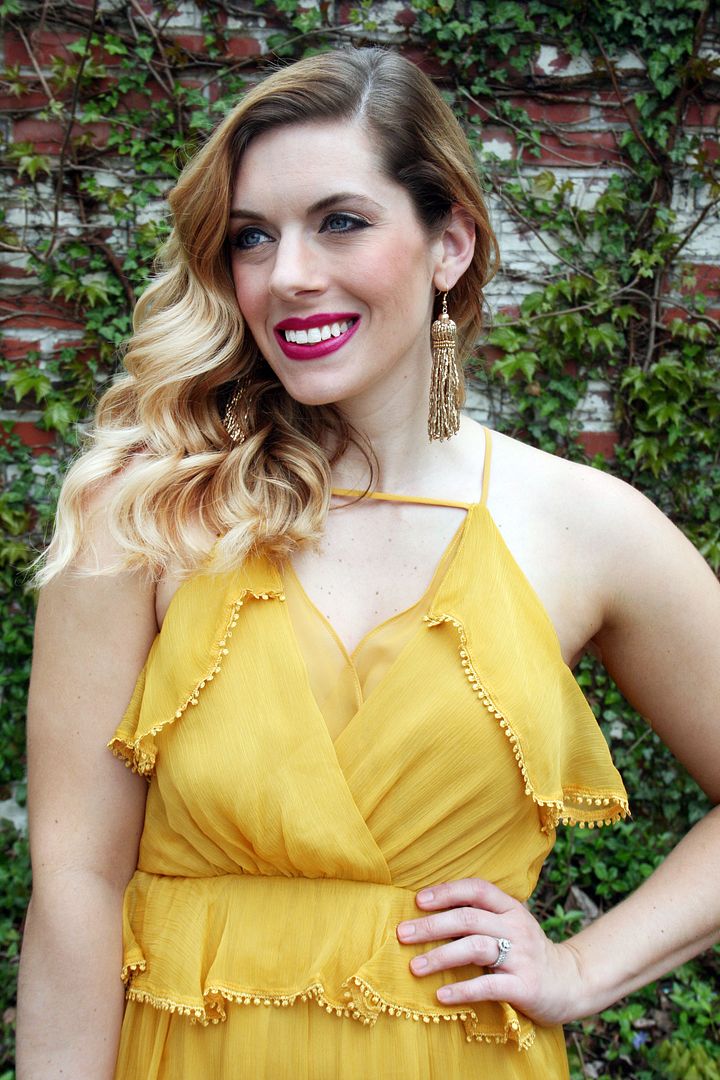 Since my dress is a statement piece all on its own, I kept my accessories neutral. My straw wedges and clutch are definitely going to be summer staples, so be warned, you will get sick of seeing them! Gold tassel earrings and a bright pink lip really compliment the yellow and help tie everything together while elevating the whole look. Now, where did I leave that baseball bat?