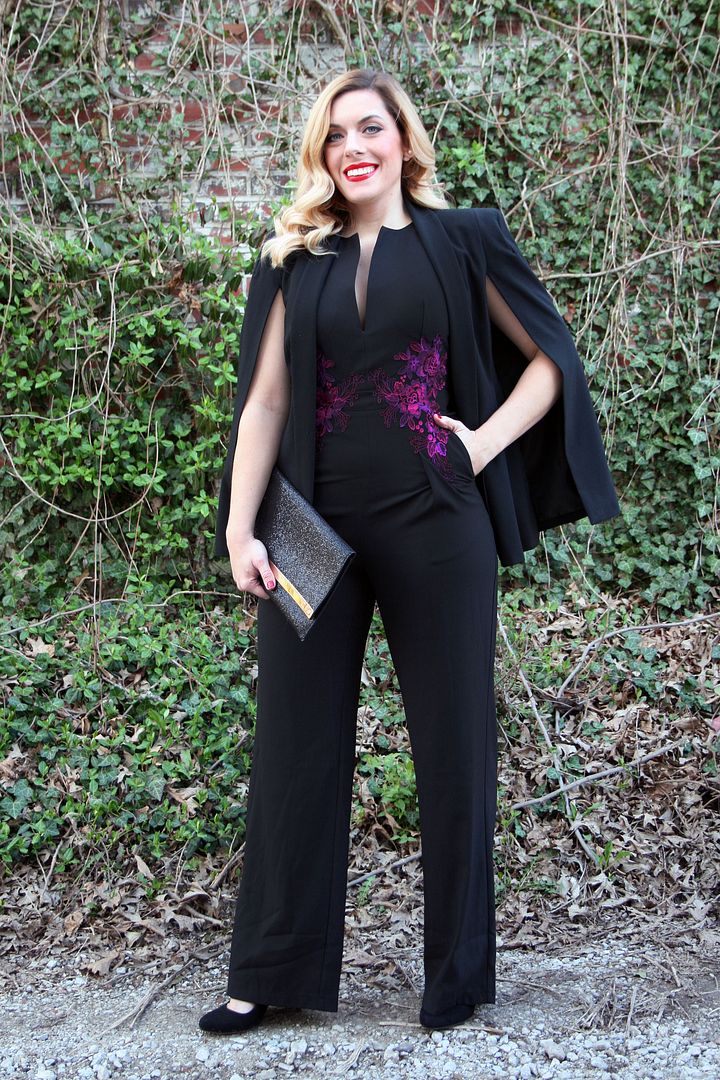 A couple of weeks ago, we told you all about our favorite spring trends that you will see popping up over the next several months. One trend we didn't mention, but are super excited about is jumpsuits! Jumpsuits have slowly been creeping into the fashion world over the last several season, but they will be a huge thing this spring.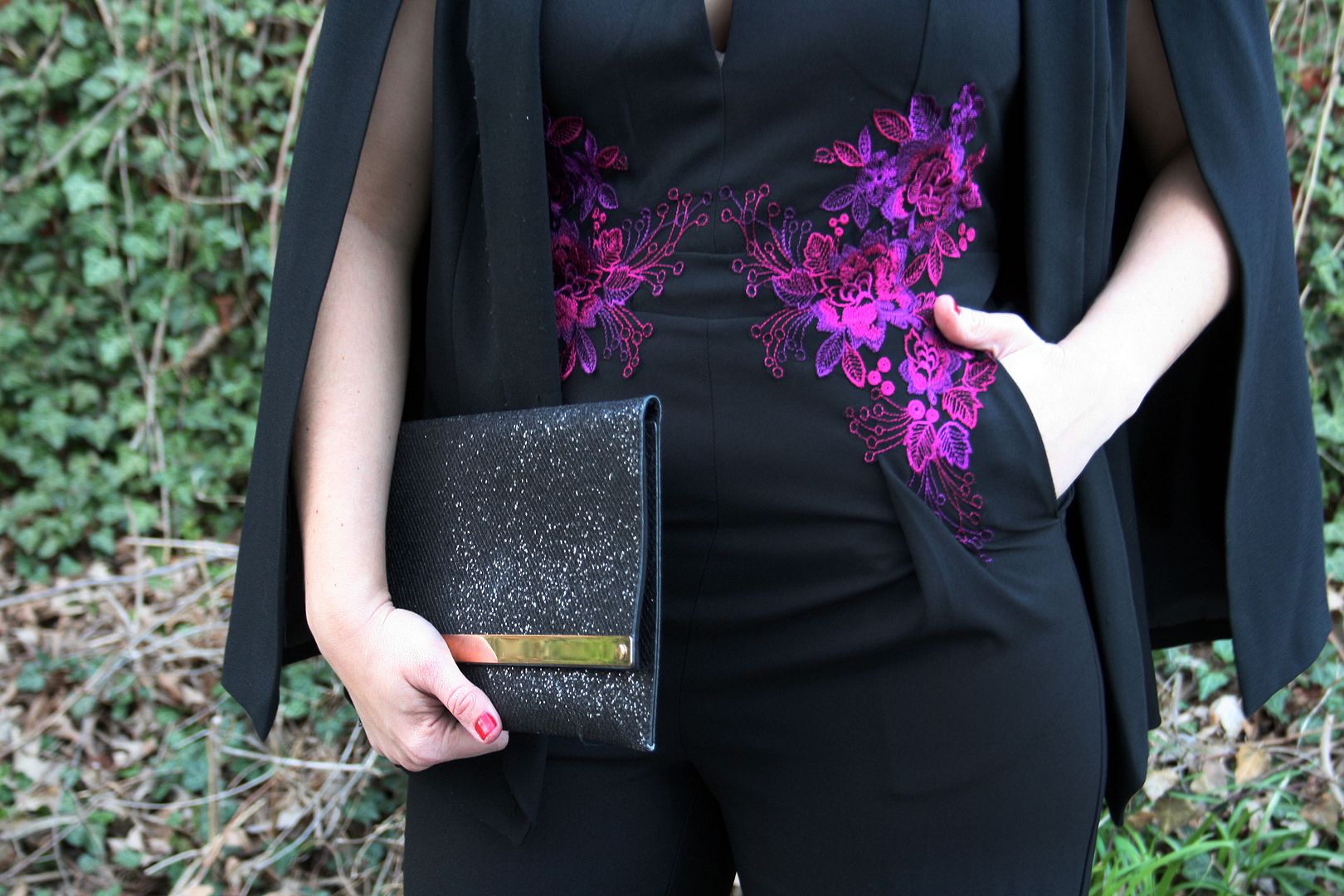 Jumpsuits are so versatile. You can find fancy ones, casual ones and everything in between. They also come in tons of different silhouettes, which makes it easier to find a style that fits your body type. I've been loving a super glam jumpsuit look topped off with a blazer cape. I wore this to a wedding a few weekends back and it was a hit!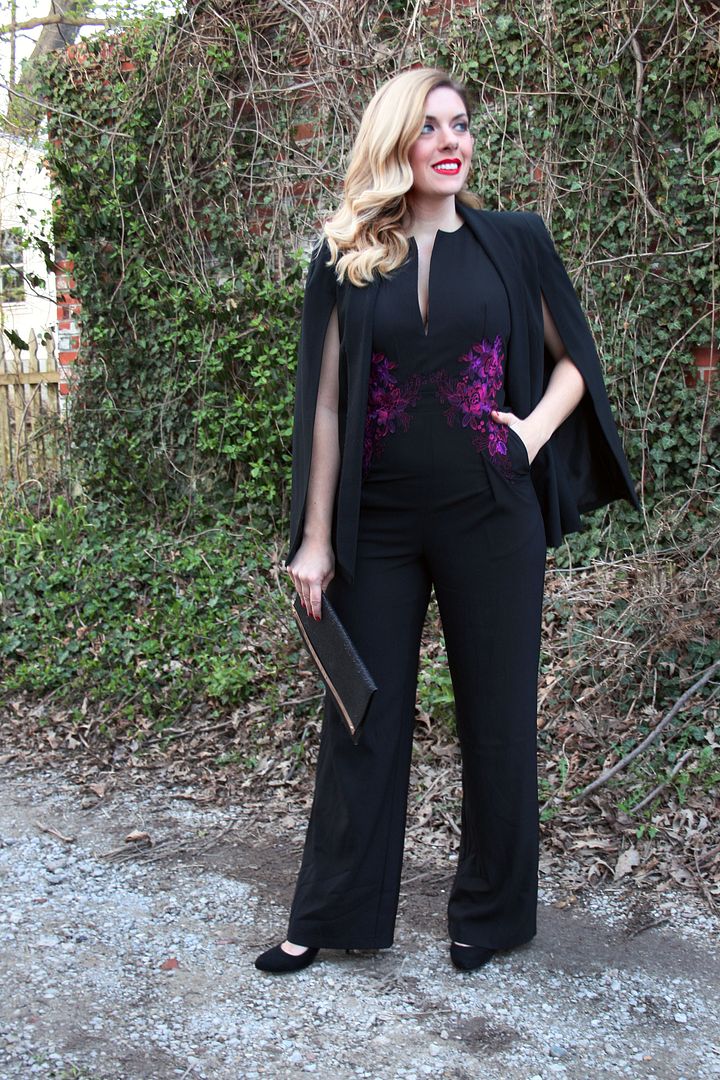 This jumpsuit is also sporting another huge trend, embroidery! It helps to liven it up a but while still keeping it sleek and elegant.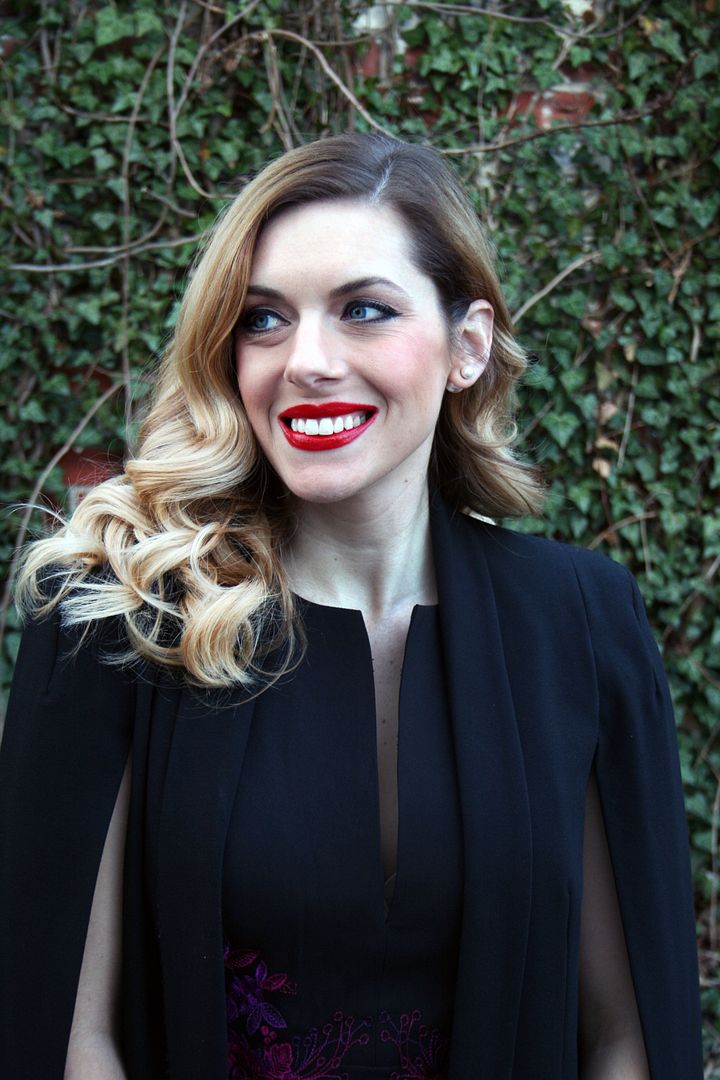 I went with a sleek black clutch and heels to keep the look streamlined and threw on a bold lip to up the glam factor. I would definitely wear this jumpsuit and cape combo to another fancy event! It just might be my go-to chic outfit from now on. How do you like to wear your jumpsuits?