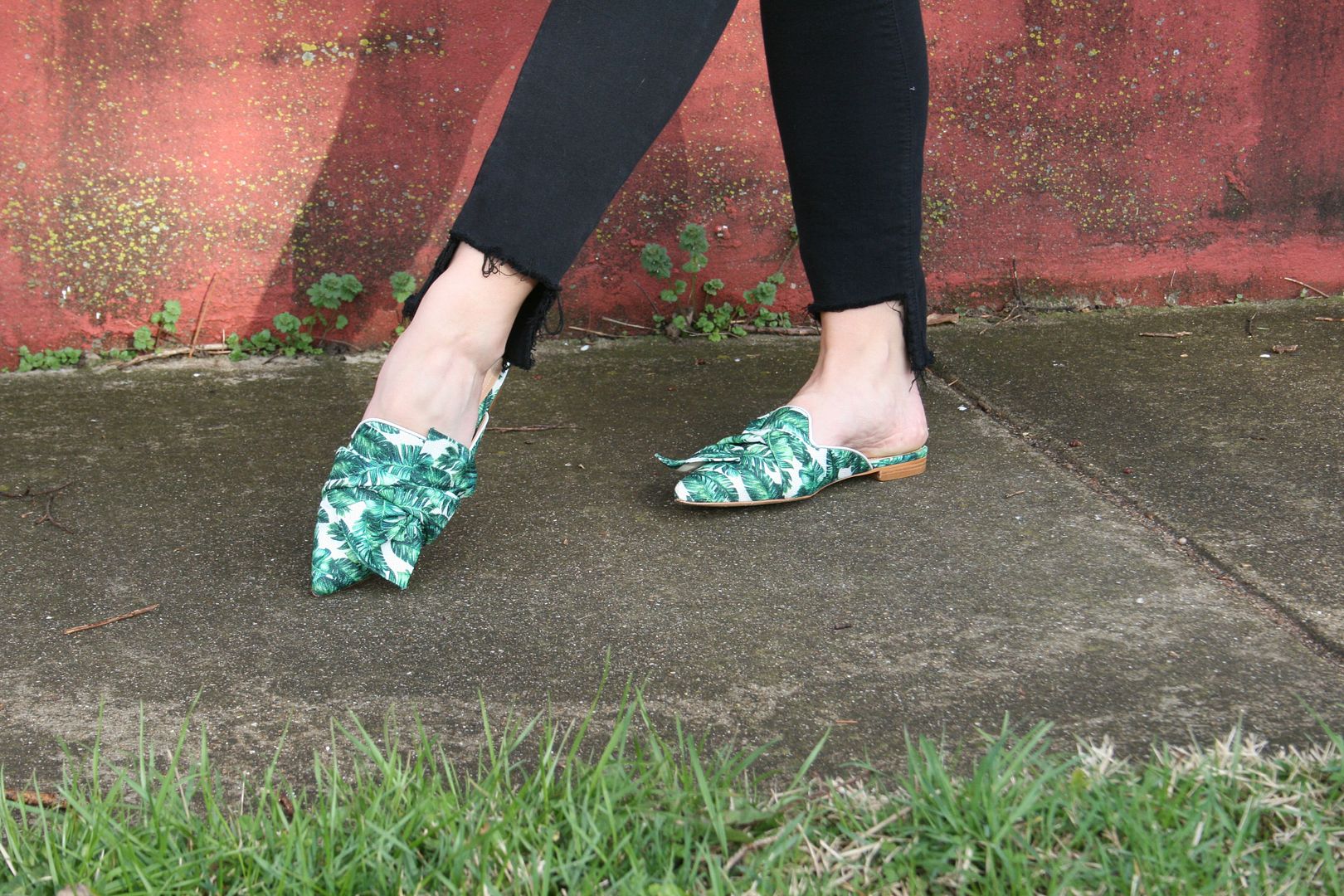 One of the latest trends in denim is a staggered hem. There are a couple different interpretations of this hem, but I've had my eye on the kind that are short in the front and long in the back. Sort of like a denim mullet! I really don't like spending a ton of money on trendy items, so I was inspired by Molly to just make my own! She made her own ruffle crop flares that are totally boutique worthy! Check out her tutorial
here
.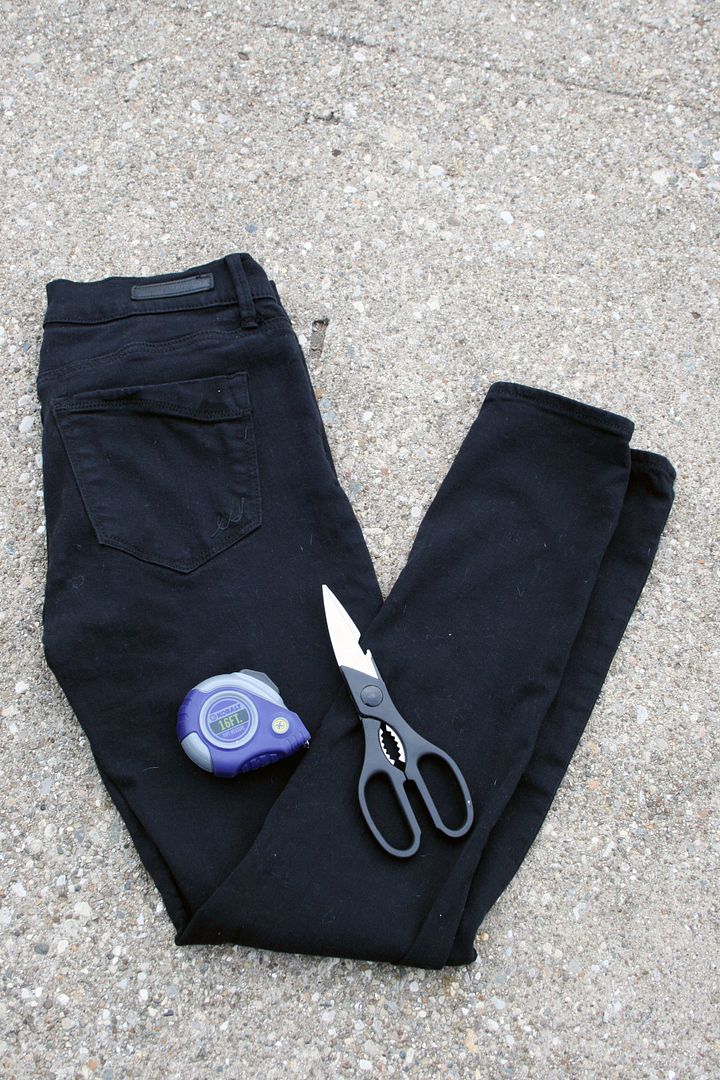 Another thing I like about these jeans is that they are super easy to DIY. I'm not a seamstress by any means, so I love crafts that require only a few tools. For these, you will need a pair of jeans, scissors, a ruler/measuring tape and maybe a pencil. I chose a pair of jeans that I already owned that were way too long for me.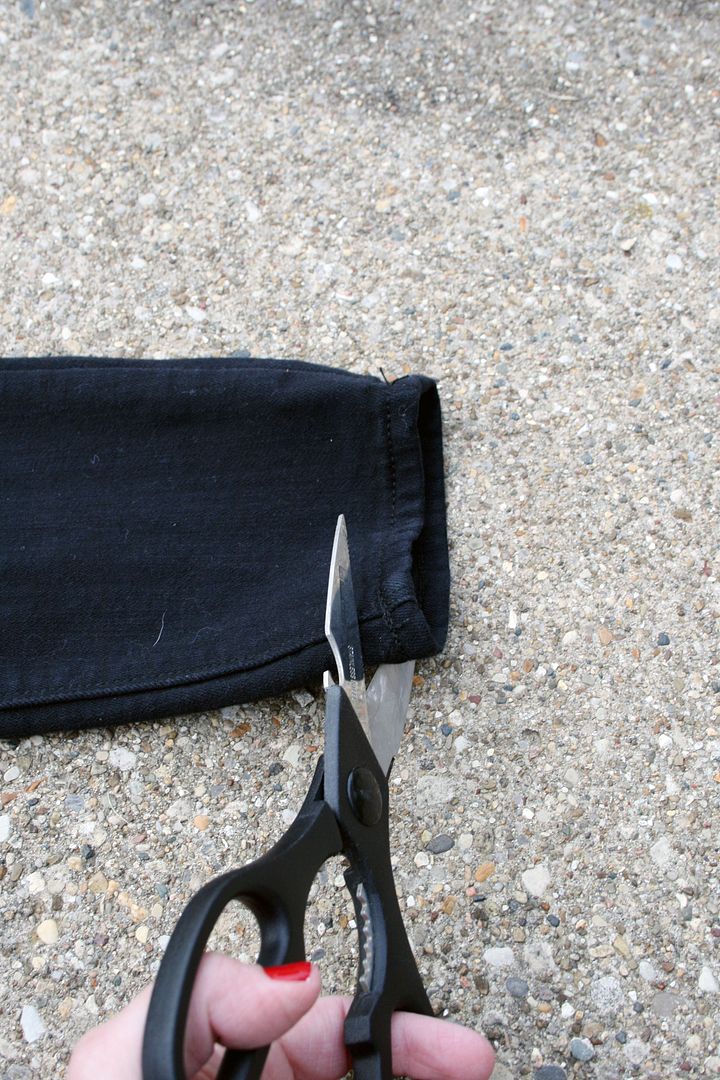 Start by cutting off the hem of the jean on each side.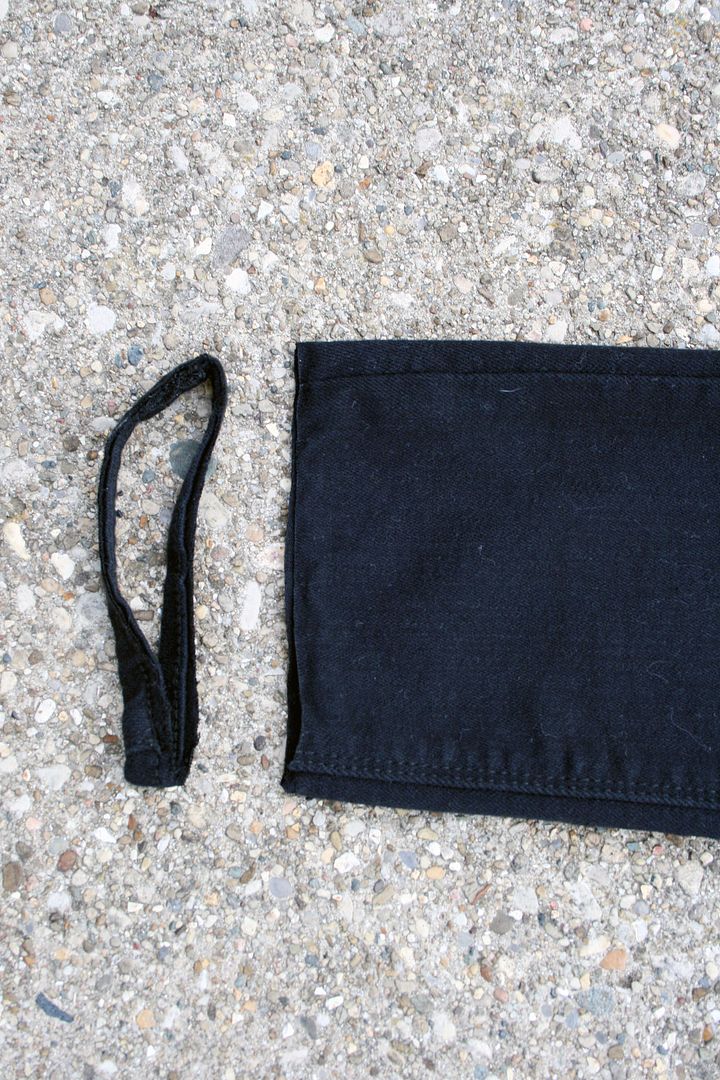 Next, measure from the bottom to the point where you want the front to hit on your leg or ankle. I chose two inches, then ended up cutting another inch off because these jeans were super long.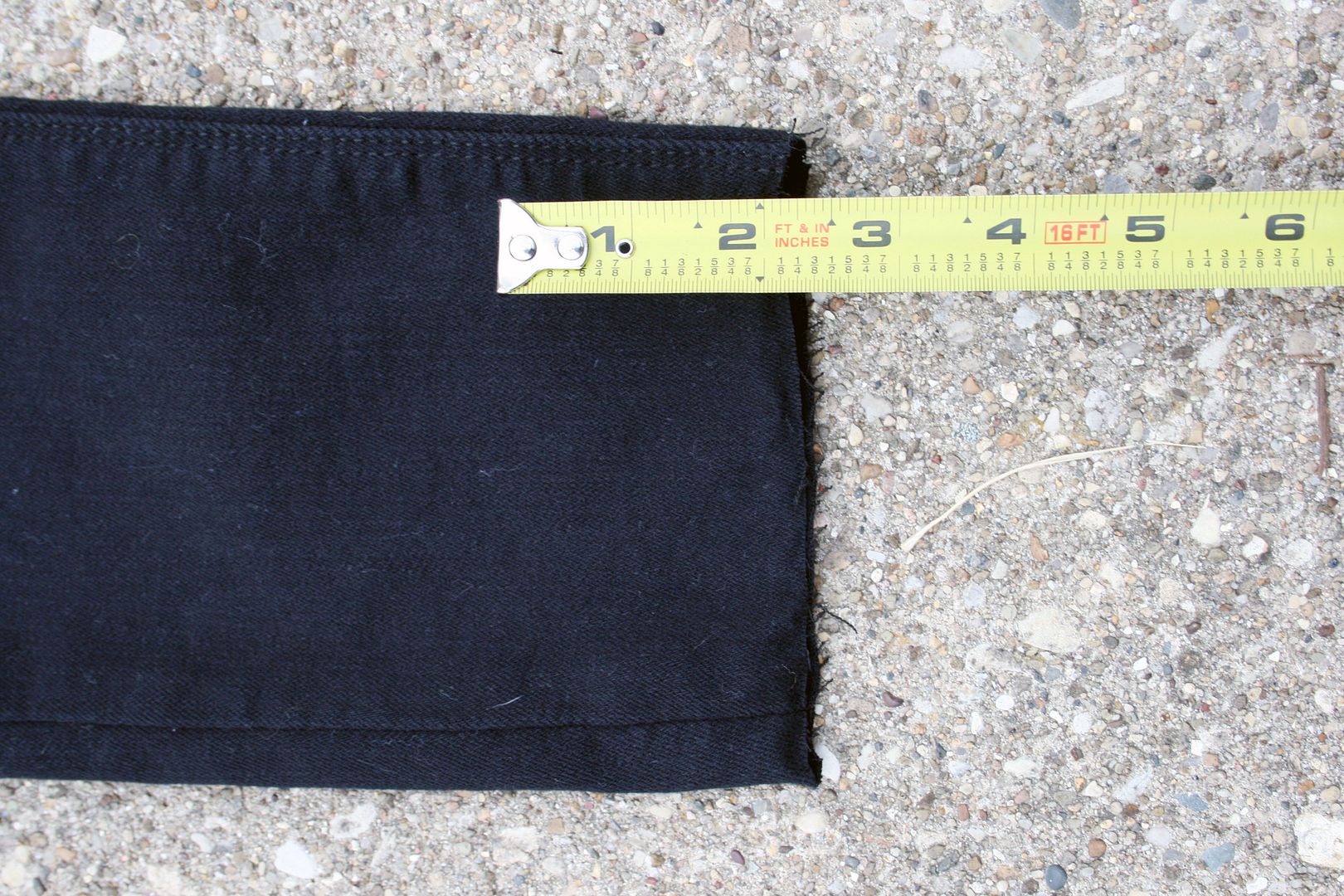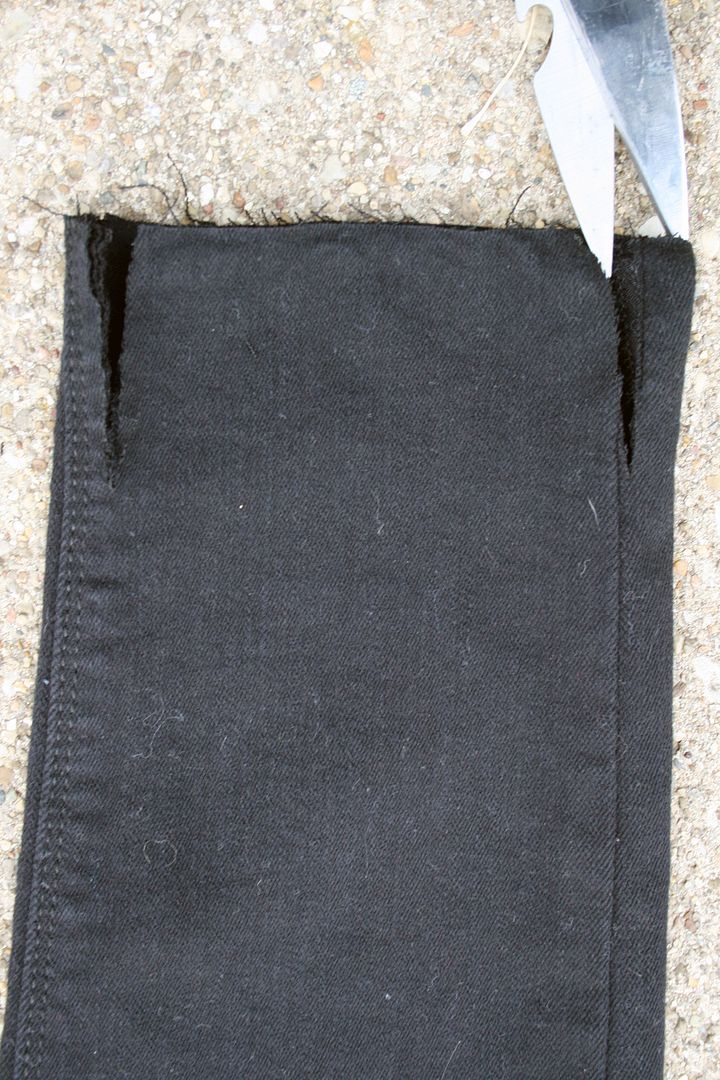 Cut up each side, then straight across. If you aren't sure of how far to cut or are a little out of practice, cut less first. You can always cut more if you want! Repeat on the other leg.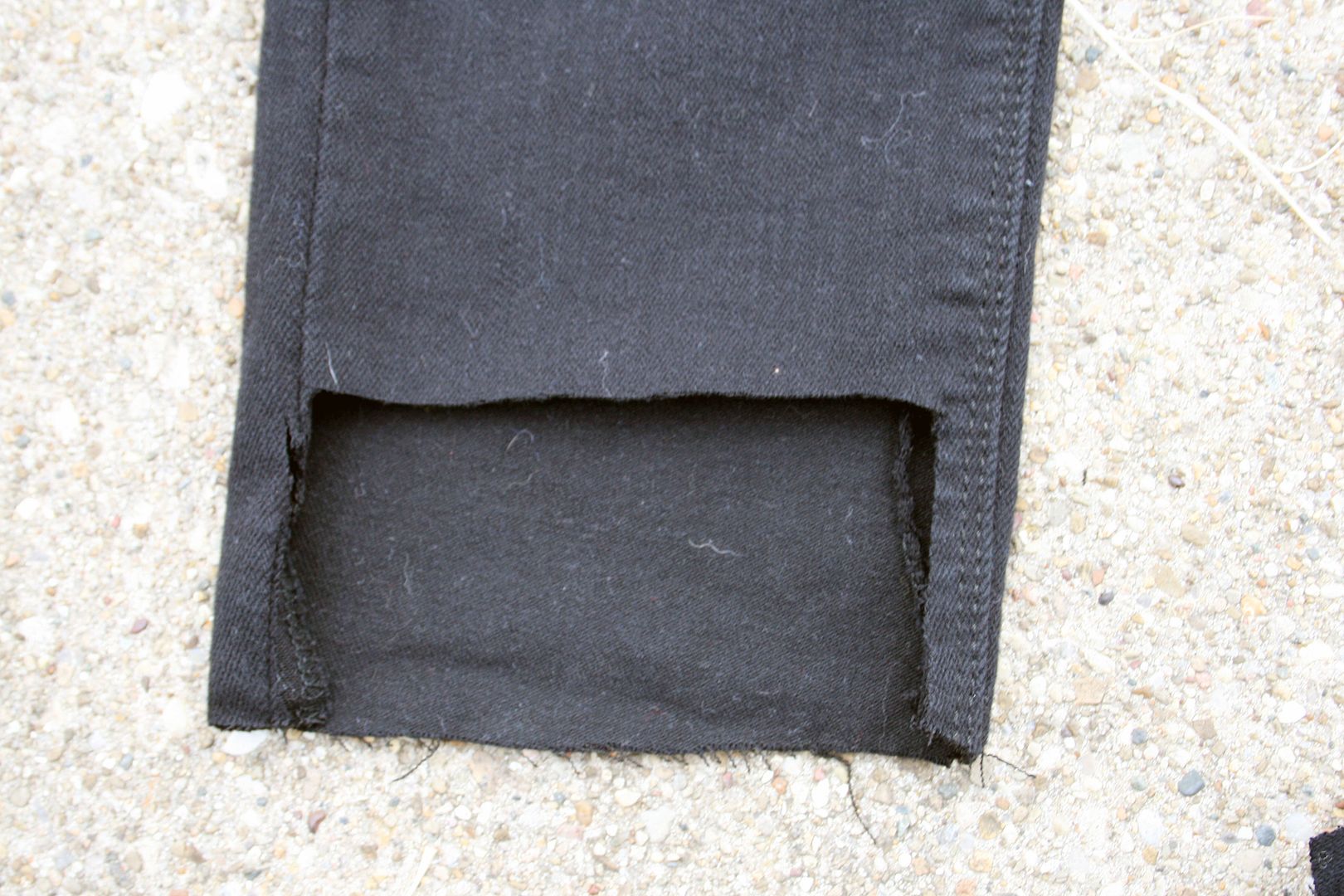 After they are the length you want them in the front and back, use the sharp edge of the scissor blade to fray the ends of the denim. I also threw mine in the washer and dryer to get them nice and frayed!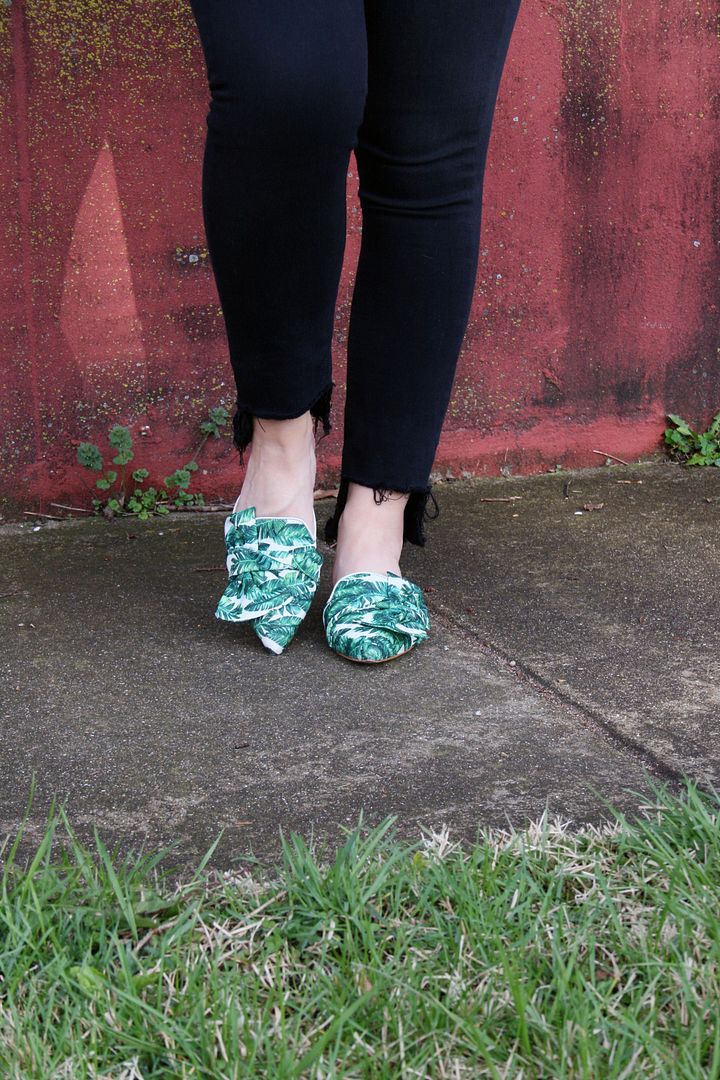 Voila! Super trendy jeans for next to nothing!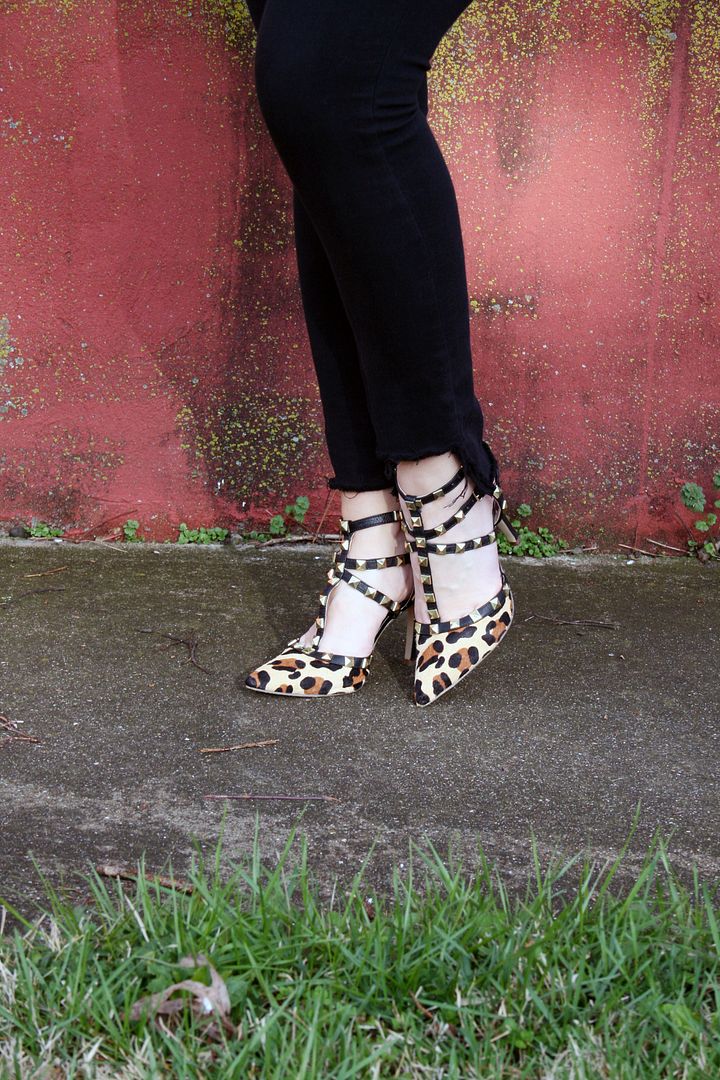 These jeans look great with flats, mules, heels, booties...you name it! I'm excited to wear them all spring and summer! Would you try this trend? Let us know!