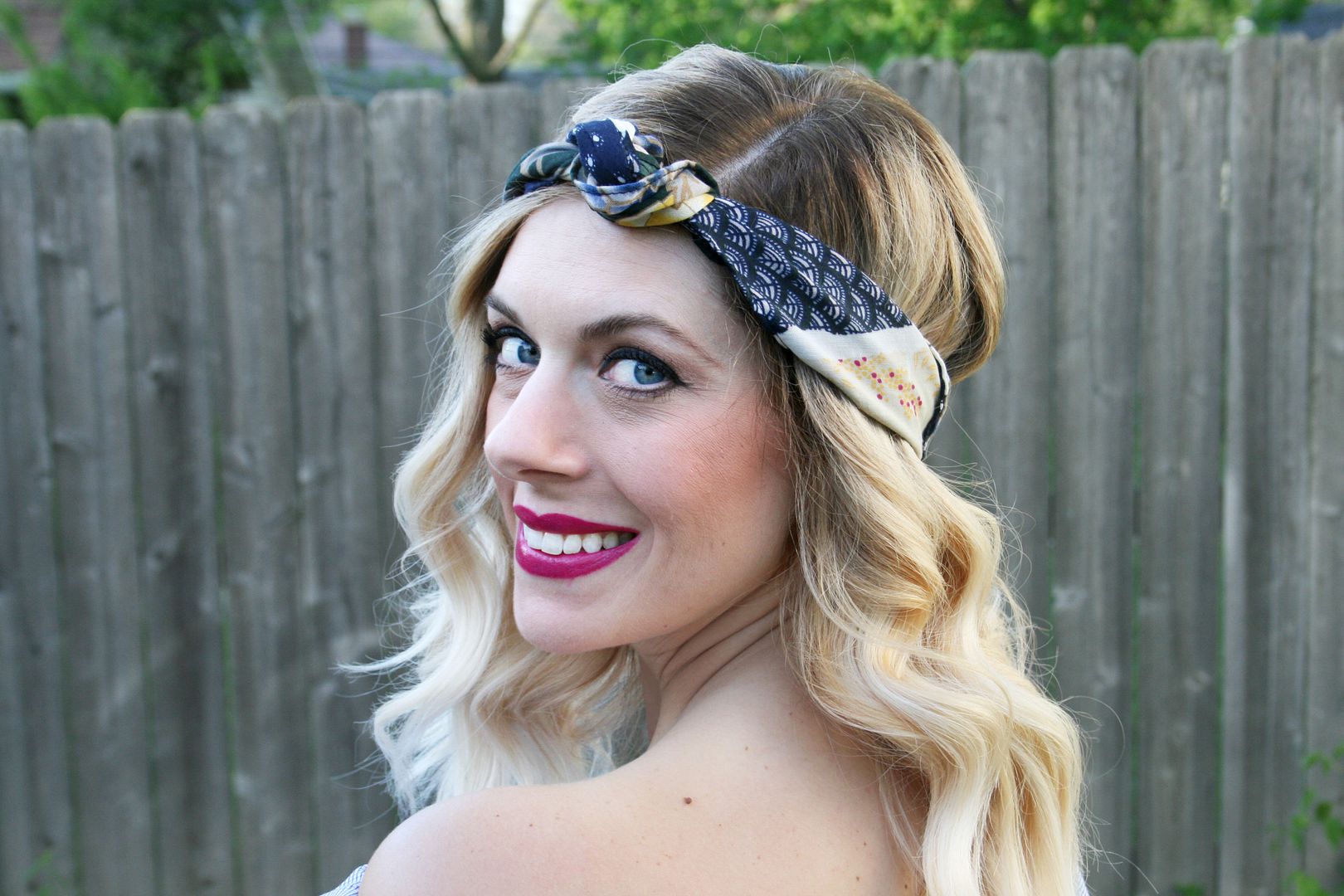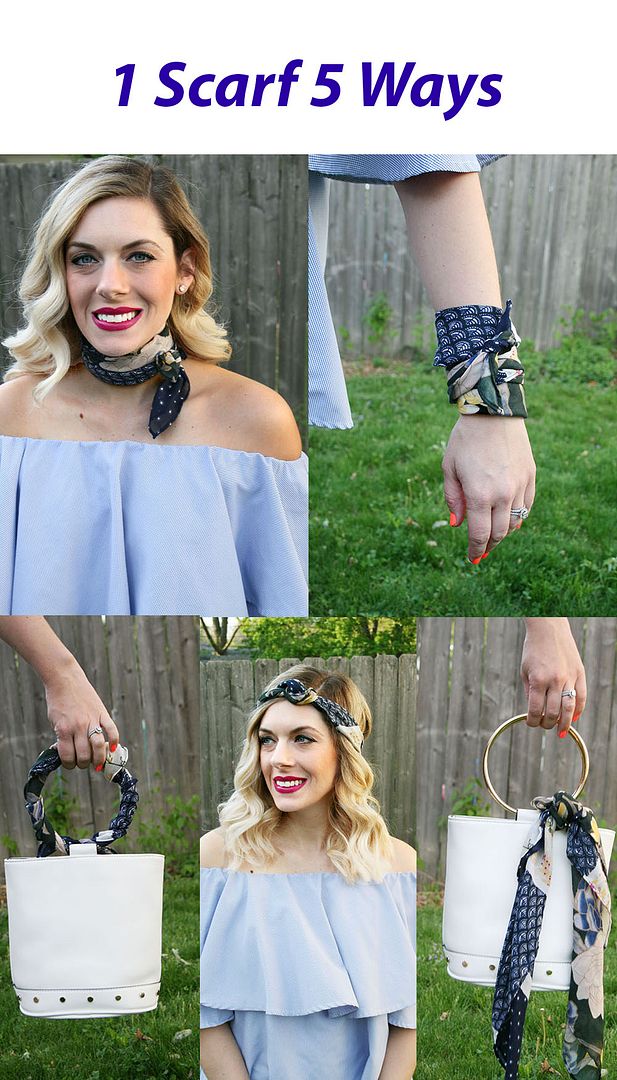 Sometimes I get a little stuck in the creative fashion department. I think we all get stuck in a rut from time to time, running to work, to meetings, to dinner, to meet friends, etc. and don't have time to really think outside the box as far as our wardrobe goes. So, last weekend, I challenged myself to think of five different ways to style a small scarf I just got. It was fun and I'm excited to style other scarves I have in different ways too!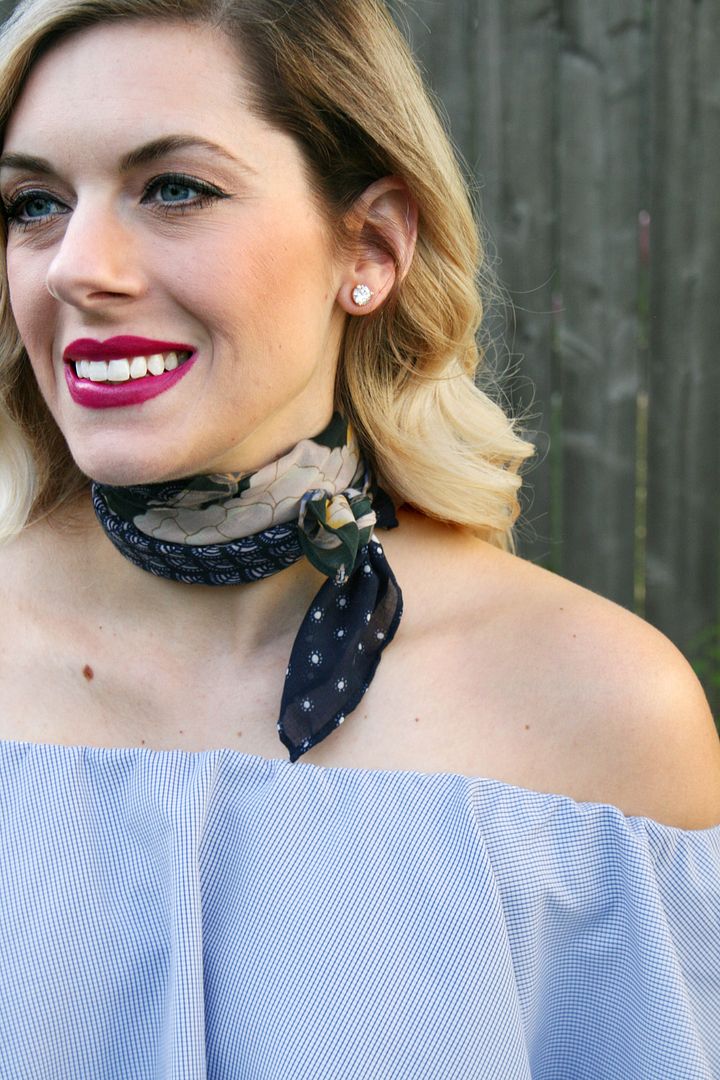 First up, I styled this scarf as a choker. Scarves and bandanas as chokers are super big right now and I've been dying to try it out. I will definitely be trying out bandanas as chokers soon too.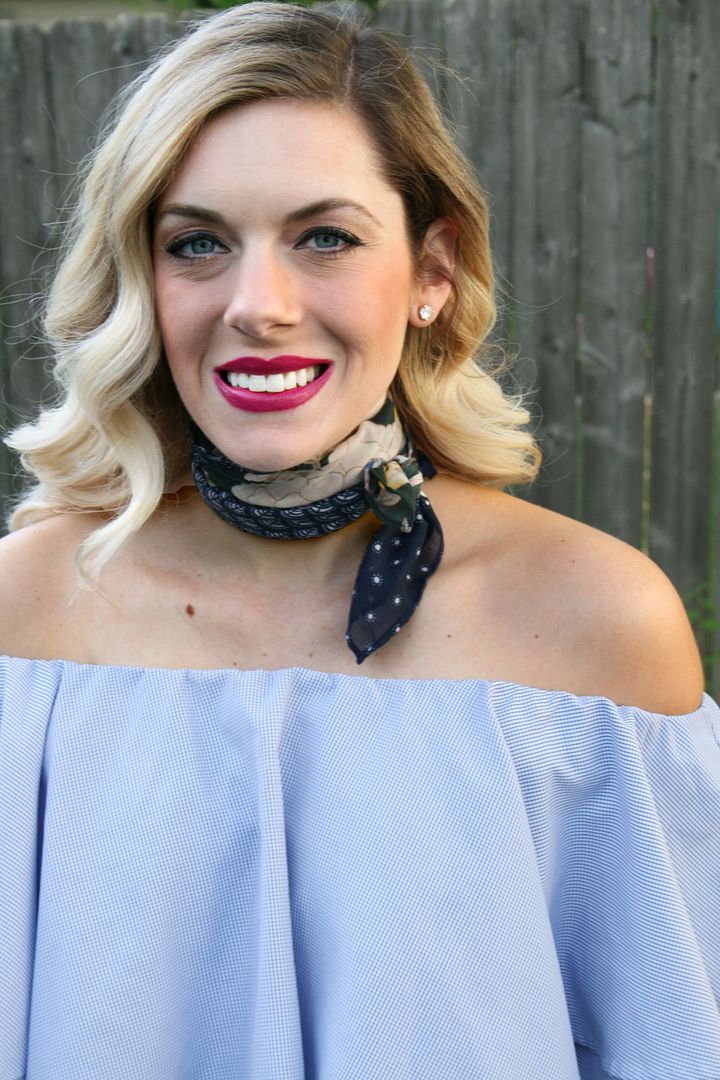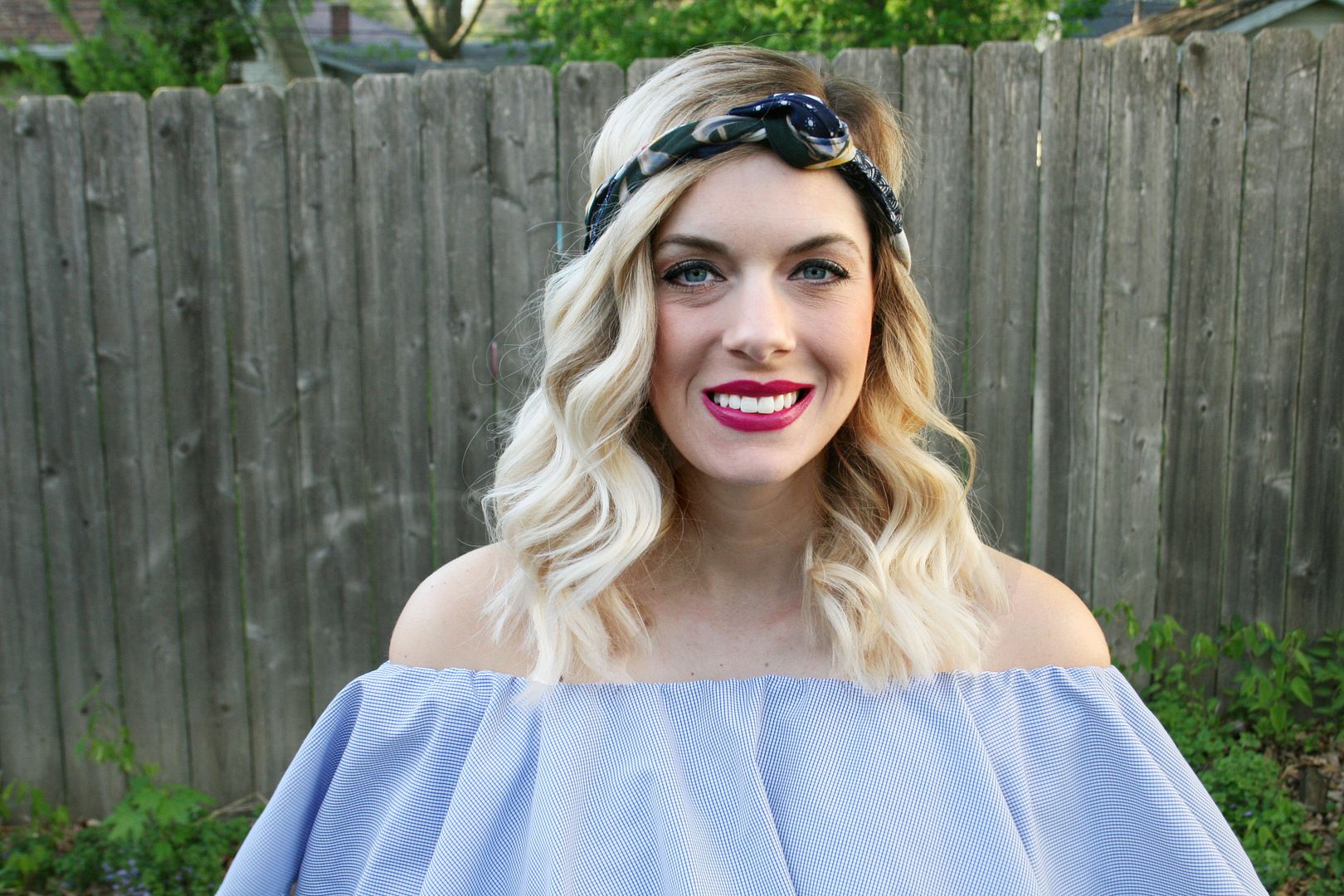 Next up, I styled the scarf as a turban headband! You know we are digging turbans right now and this is the perfect way to keep your hair tame this summer. I just rolled up the scarf and tied it to the front, while tucking the ends into the knot.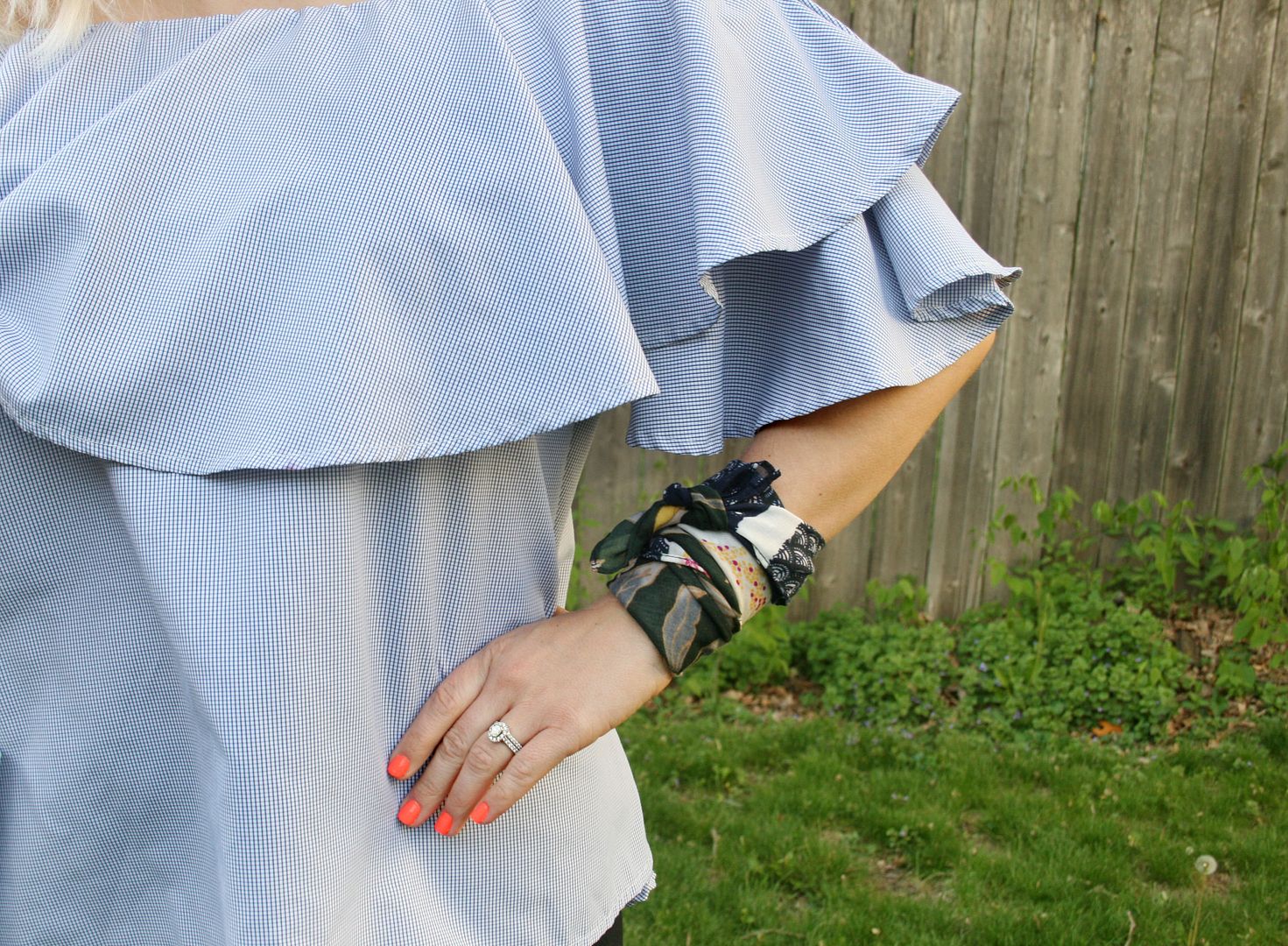 Moving on down the body, scarves make perfect bracelets too! This would also look cute layered with a few bracelets or a watch.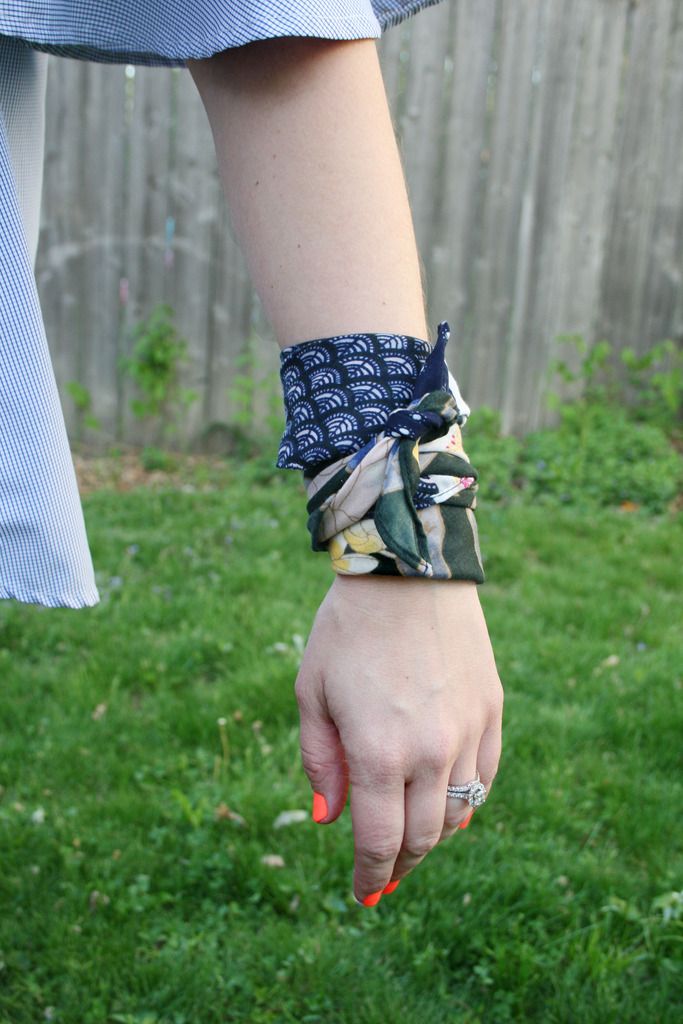 Last but certainly not least, I styled the scarf on my bag in two ways. The first, I tied a simple knot and let the ends hang loose. The second, I tied the end to the bottom of the handle and wrapped the scarf all the way around and tied the other end.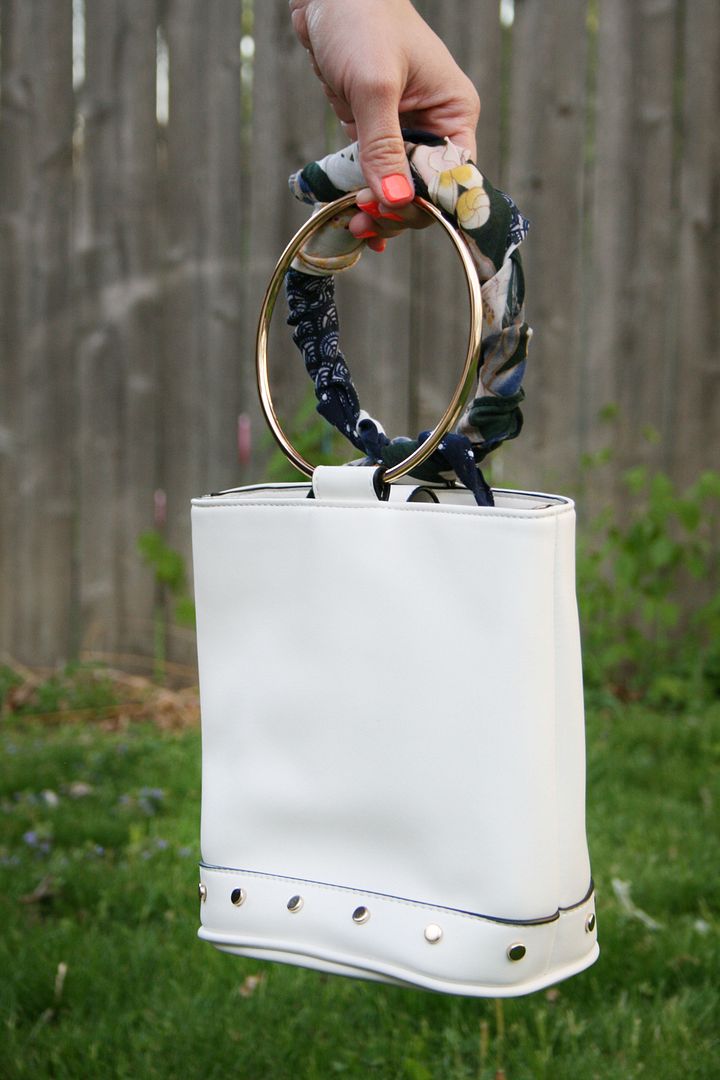 Voila! Five super simple ways to style one scarf! I'm excited to experiment more with summery scarves this season. Stay tuned for more looks!