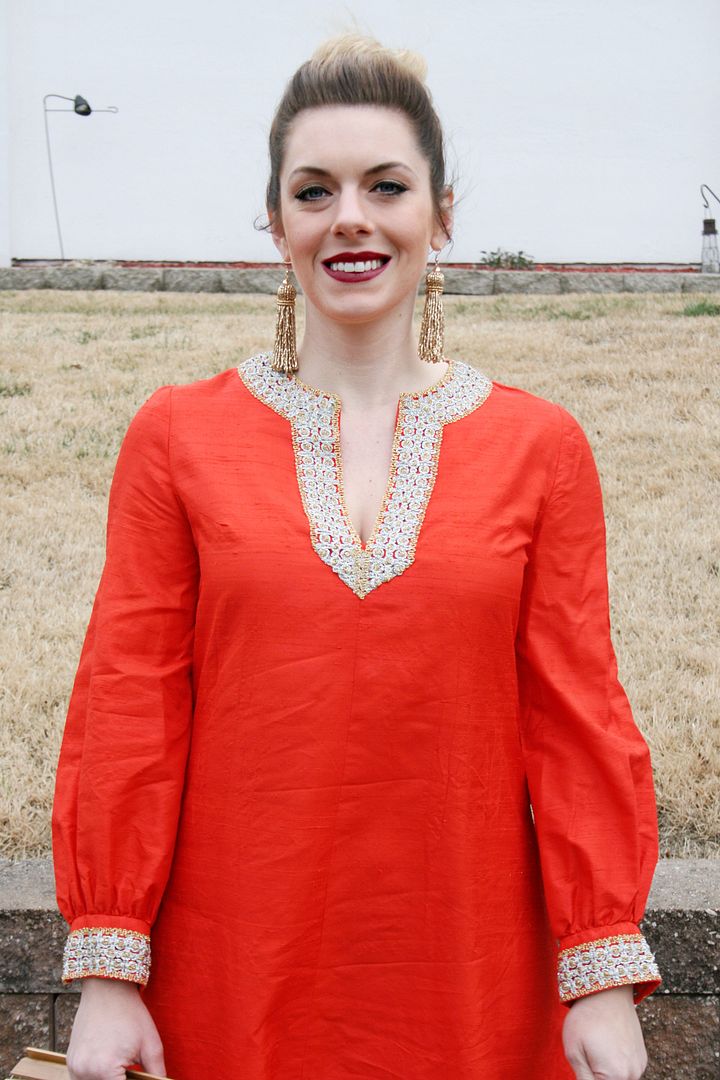 I've been collecting vintage pieces for as long as I can remember. I used to go vintage shopping with my aunt, who taught me the ways of the thrift store. I still love finding awesome vintage pieces (and so does she!), and I have definitely refined my skills. This orange caftan is something that I picked up many moons ago and I recently realized that it matches a new pair of shoes I got!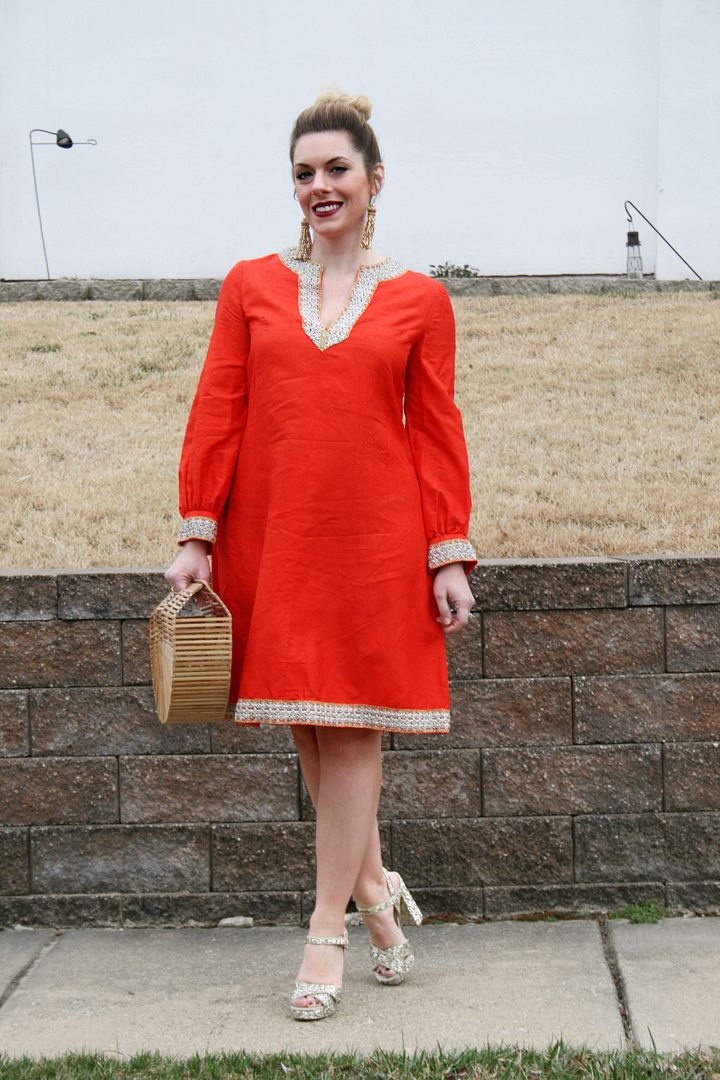 I'm super into caftans for this spring and summer too, so it was really perfect timing that my mom made me clean out the rest of my wardrobe I was storing in her basement. ;) I've always shied away from orange because I thought it would not look great with my skin tone, but I think I lucked out with this vibrant orange hue! It pairs perfectly with gold accents and a neutral bag.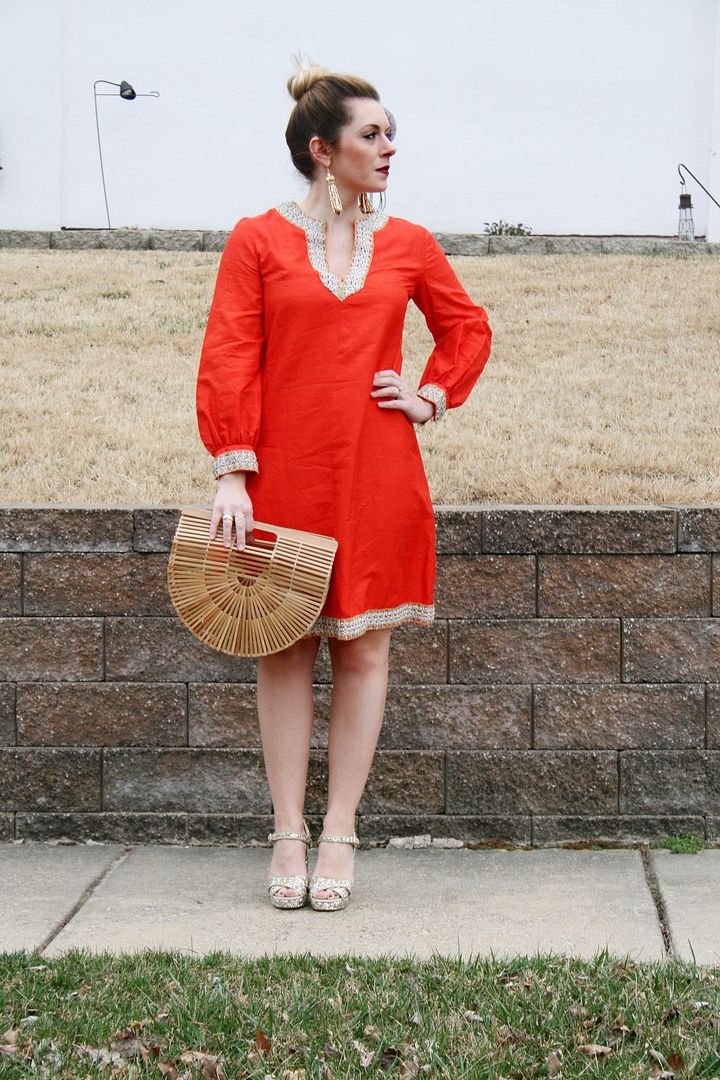 I'm definitely going to keep adding to my vintage collection with awesome pieces like this. How about you? Do you like to collect vintage pieces and match them with your newer items?