Here in the midwest this weather has been insanely nice for this time of year. It's about to get chilly again, so I took the opportunity while I could to bust out this high-low top I've been itching to wear for Spring. There are about a thousand things on the list of things I'm itching to wear for Spring, but I digress.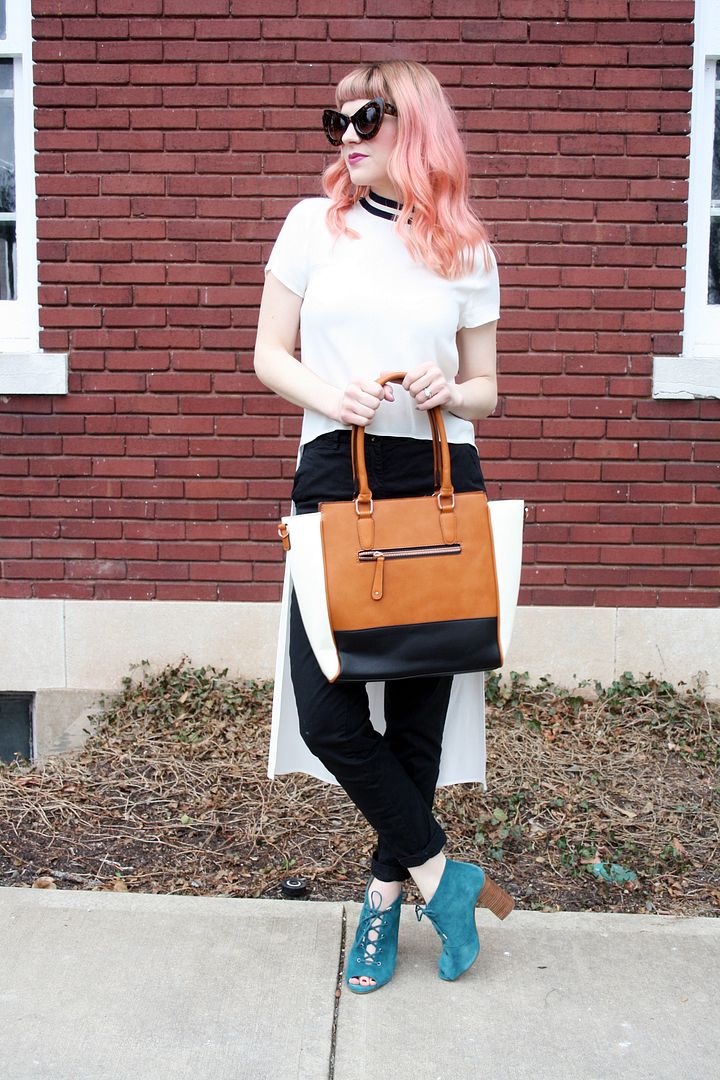 I love the drama of the cut of this shirt that is otherwise the picture of simplicity. The crisp white top with black mockneck detail has almost a preppy retro vibe, so I went with a pair of black trousers, that play off of the look of a tennis top and khakis.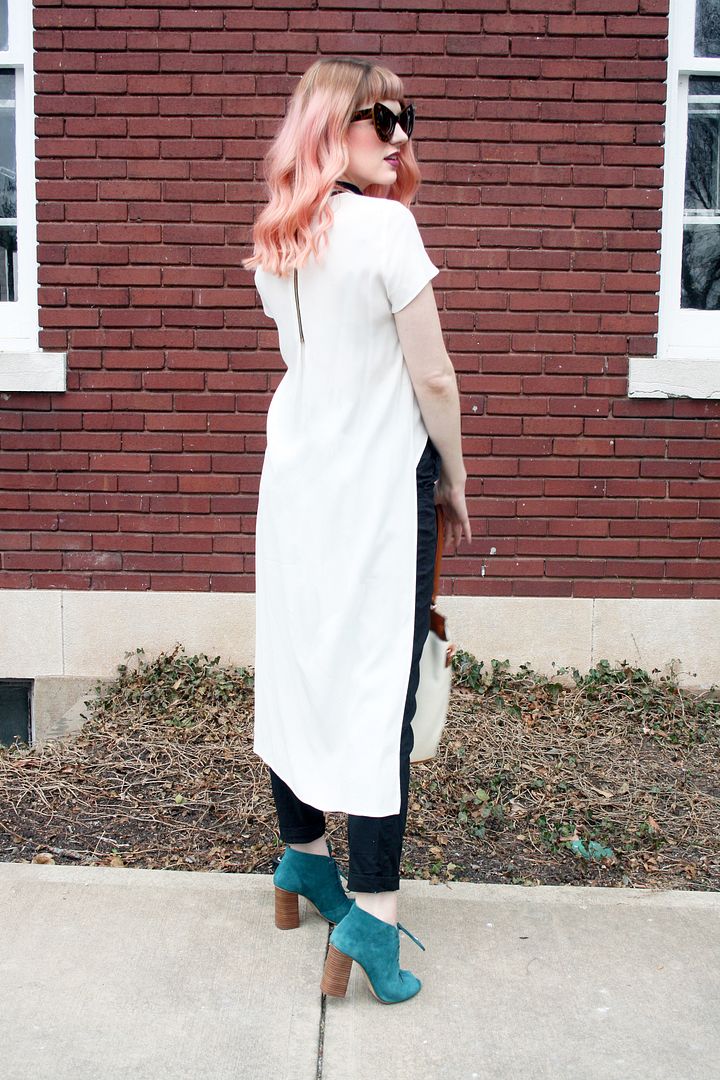 Tortoiseshell cat eye sunglasses
really play up the retro feeling to round out the resort-wear look. Preppy inspiration made for a decidedly not preppy ensemble (un-preppy?), but that's the fun in fashion!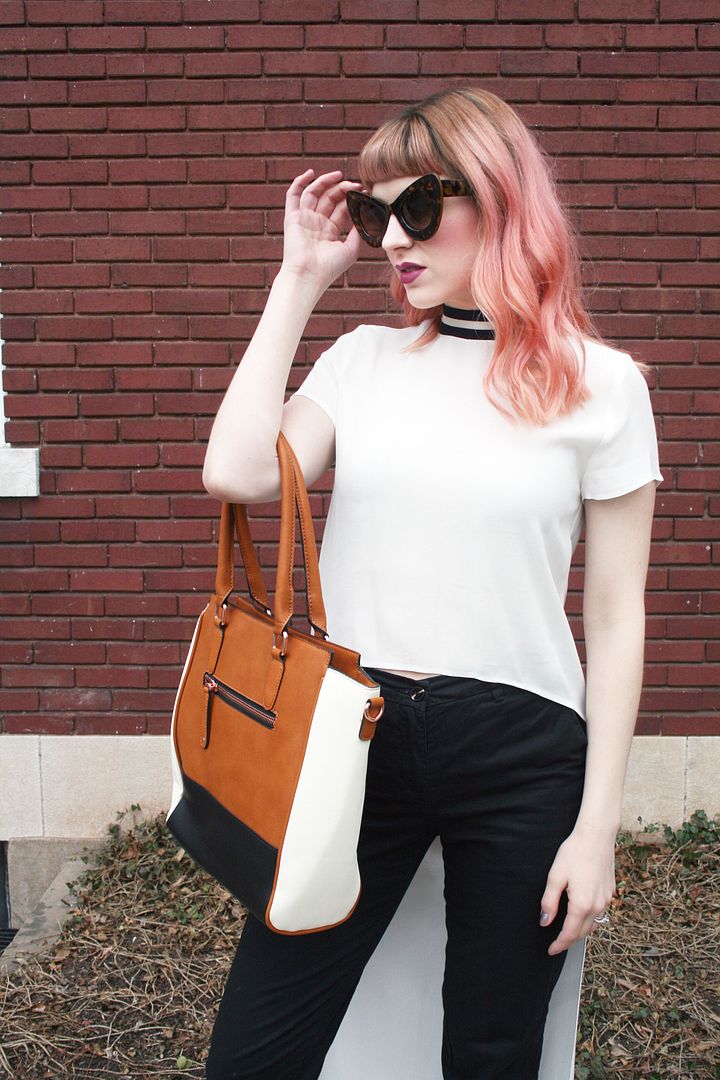 I'm also loving this brown and black bag since it could really match any outfit. It's sleek, but has character with all its little details, and even my husband commented on how cool it was. Half the stuff I wear he just kind of nods and says, "sure, that looks good" (bless him) so that's high praise, folks!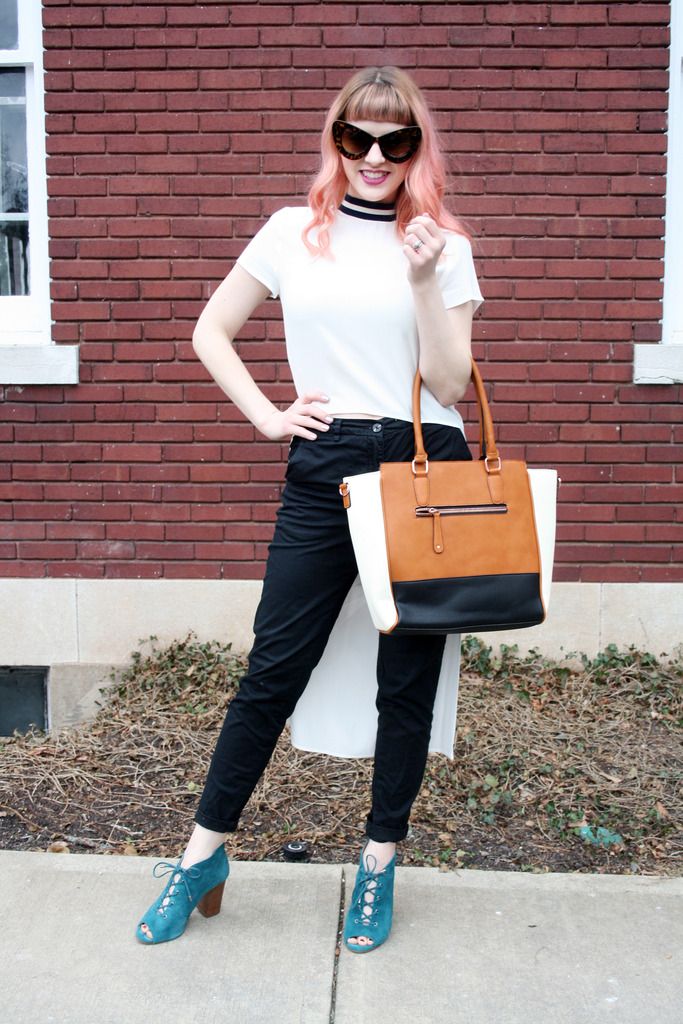 Since I really wanted a pop of color, and it's nice enough for open-toed shoes here for a hot sec, I was also excited to debut these green lace up beauties for the season. Pretty sure this won't be the last time you see them on the blog.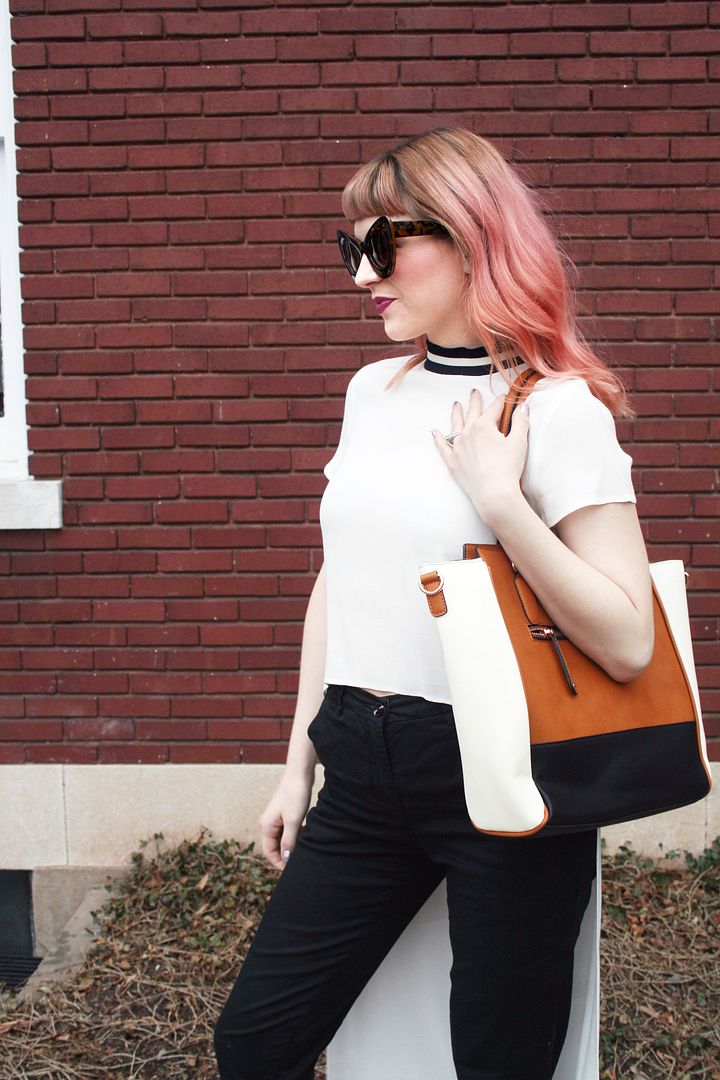 What Spring pieces have you been busting out early while you're able? Let us know in the comments!
-Molly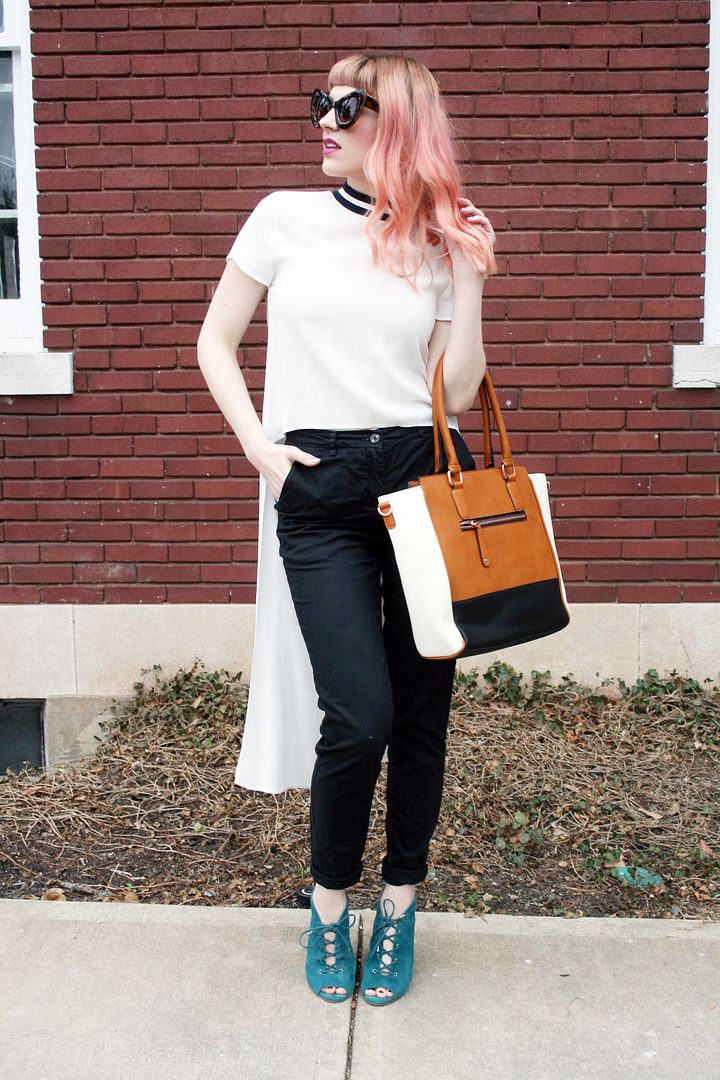 Outfit Details: High-low Mockneck: Zara (similar
here
and
here
), Trousers: Zara (
similar
), Shoes: Modcloth (
similar
), Purse: Modcloth (
similar
), Sunglasses: Donna's Dress Shop (
similar
)