This abnormally warm weather has me craving fun, fancy cocktails that are perfect for sipping on the patio. We've been trying to get creative with the
cocktail tinctures
we made a few months ago, and this grapefruit fizz, featuring the rosemary tincture, is a perfect combination of bright and earthy; and I love that it's not too sweet.
Last summer, I had a few grapefruit cocktails that had rosemary in them at different bars and restaurants. I don't know if I just hadn't noticed this combo until then, but I loved the tart-woodsy combination. Now, if any cocktail ingredient is woodsy, it's gin, so I thought that would be a perfect partner to mix in as well. This cocktail keeps it super simple, by only adding agave and club soda and really letting those bold flavors shine.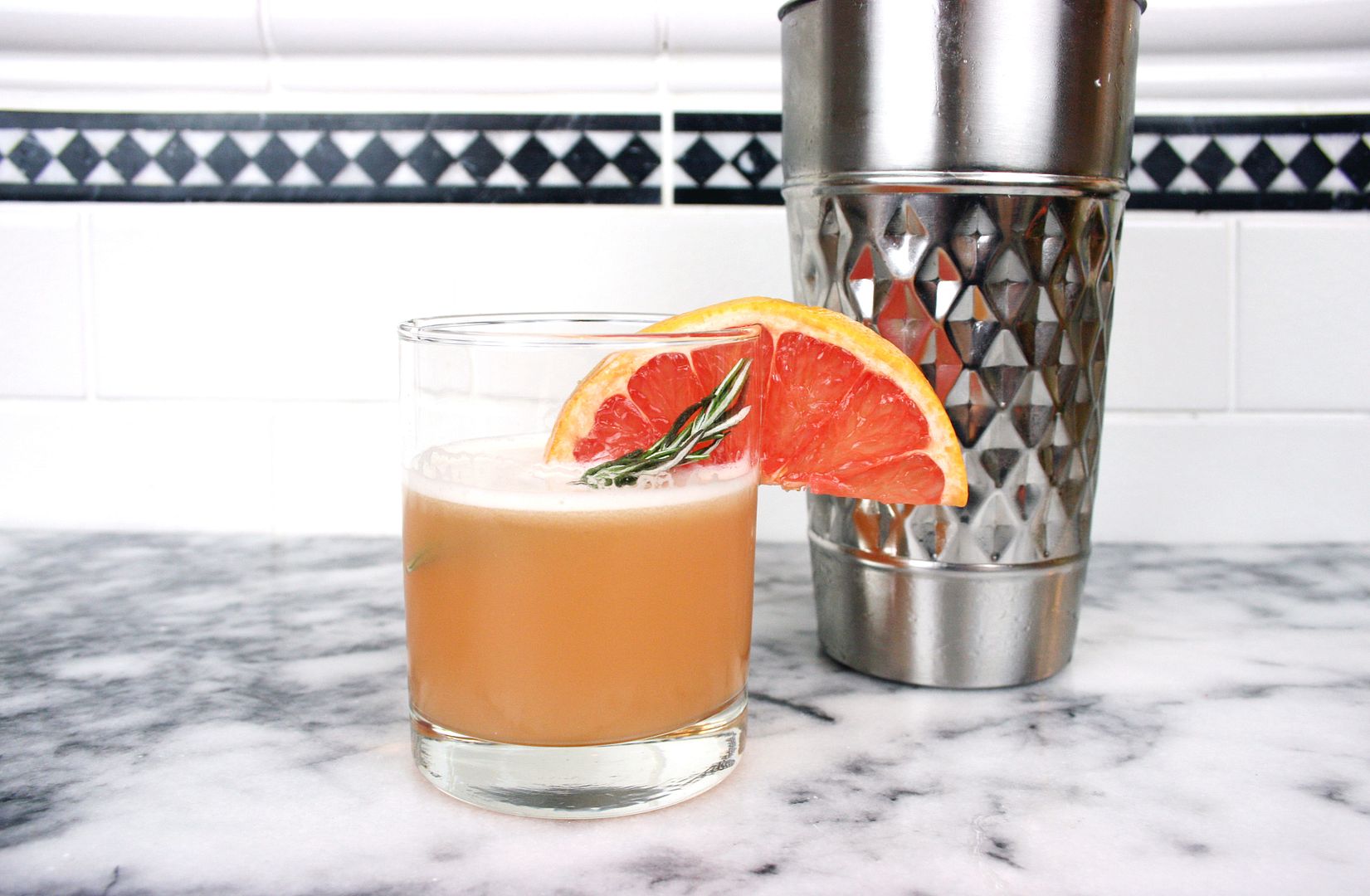 This would be a perfect pre-dinner cocktail or brunch drink. It's reminiscent of a mimosa, but even more tart, thanks to the grapefruit. The rosemary and gin provide such a fresh, natural flavor, that won't weigh you down.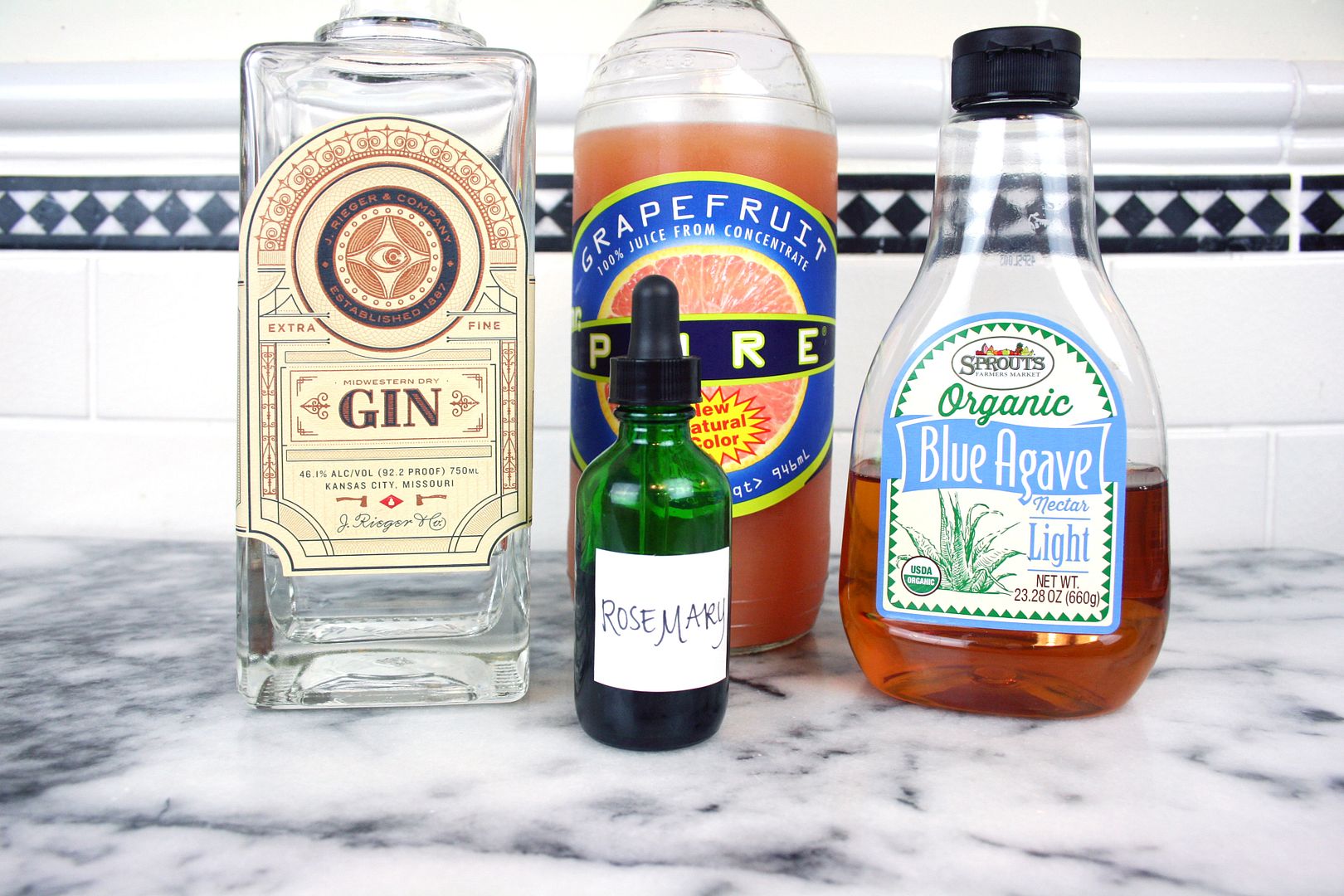 You'll need:
1/3 c grapefruit juice
1 oz gin
1 dropper
Rosemary Tincture
(get the recipe
here
)
1 tsp. agave nectar
1/3 cub club soda
Optional: grapefruit slice and fresh rosemary sprig for garnish
Combine grapefruit juice, gin, rosemary tincture, and agave nectar in a cocktail shaker over ice. Shake well until ingredients are combined. Strain into a double old-fashioned glass and top with club soda. Garnish with grapefruit slice and rosemary sprig if you're feelin' fancy!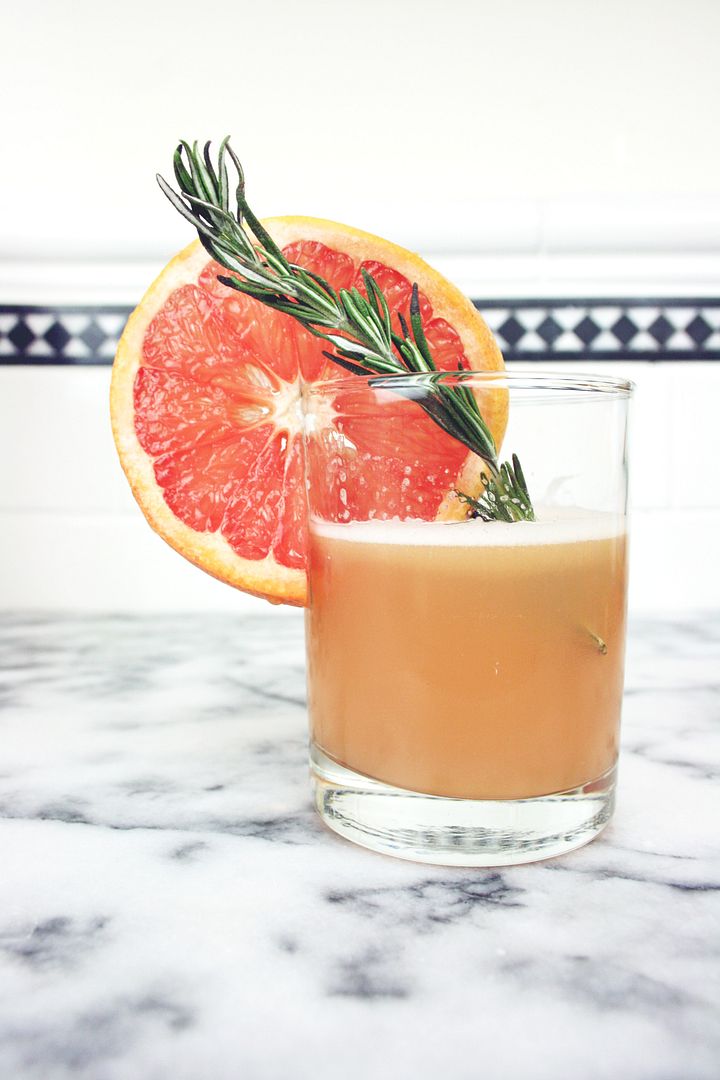 How about you, what drinks do you crave when warm weather hits?
-Molly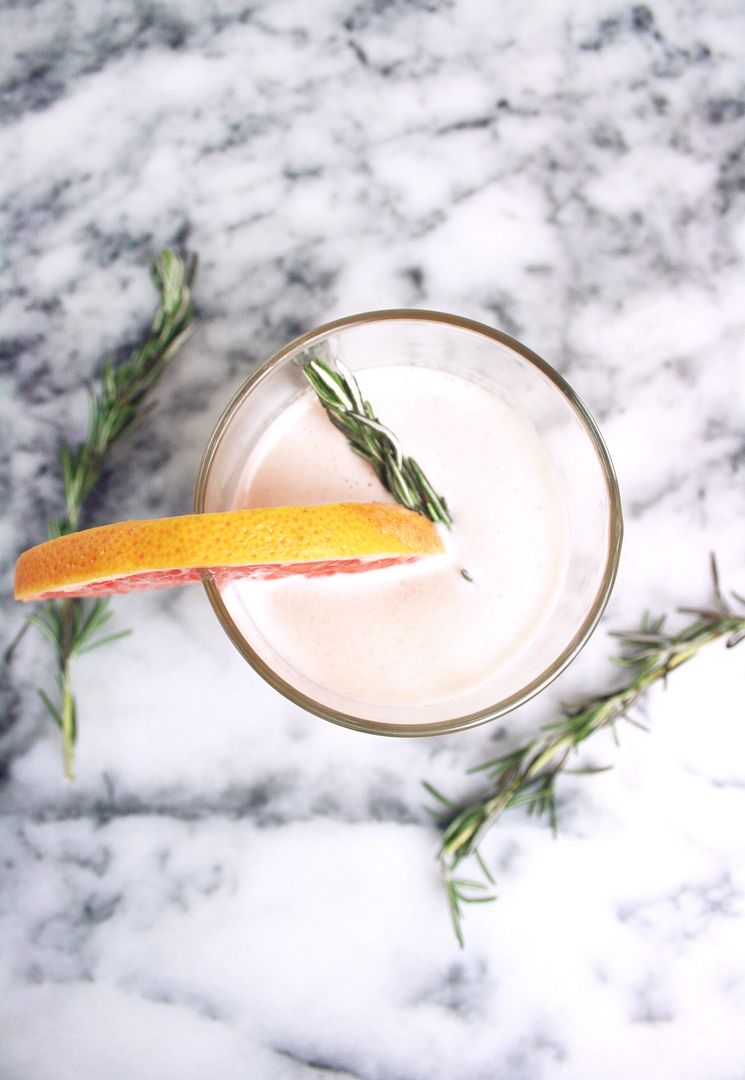 Details: Gin:
J. Reiger
, Marble Slab:
Crate + Barrel