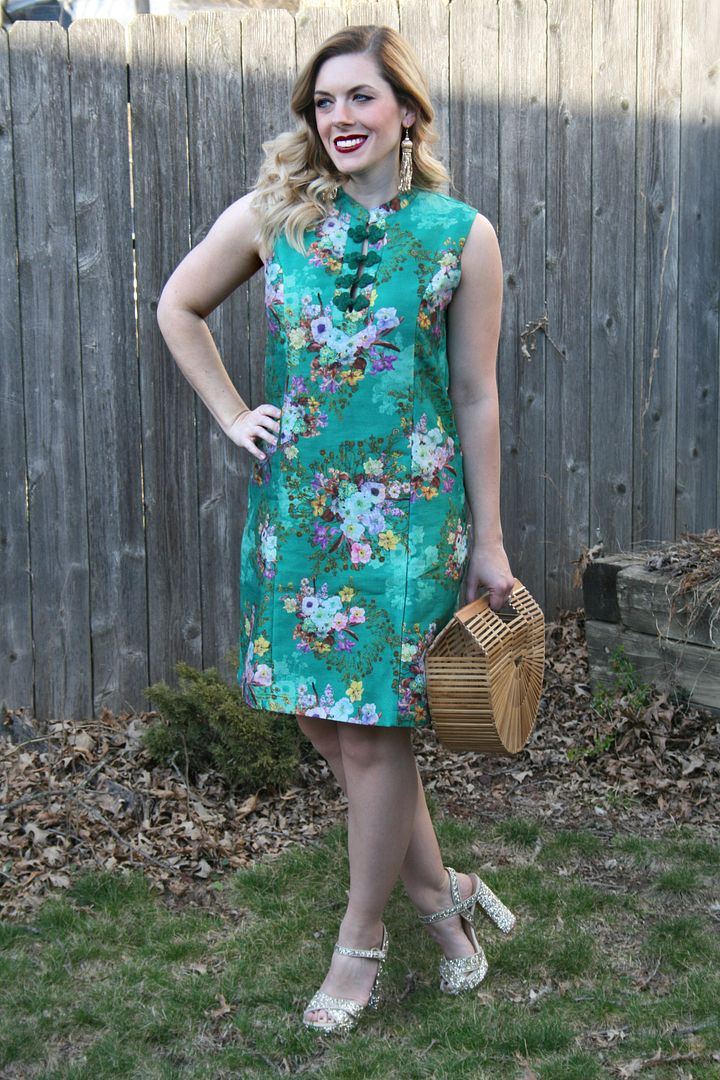 As you know, it's good luck to wear green on St. Patrick's Day. I also like to throw a little gold into the mix for extra luck and to represent that gold you're sure to find at the end of the rainbow!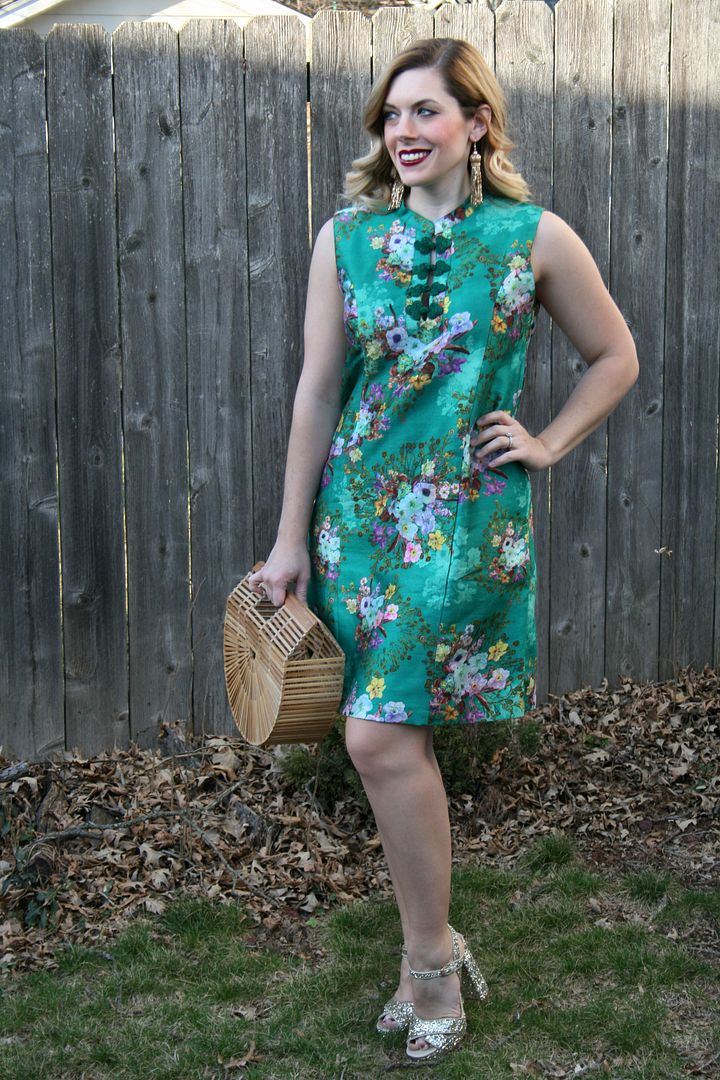 Bright colors are going to be big this spring and I am really excited to experiment with adding more color to my wardrobe.
This green dress
is a great way to get started with that trend. The pattern has bits of gold and other subtle colors mixed throughout, making it the perfect spring floral dress.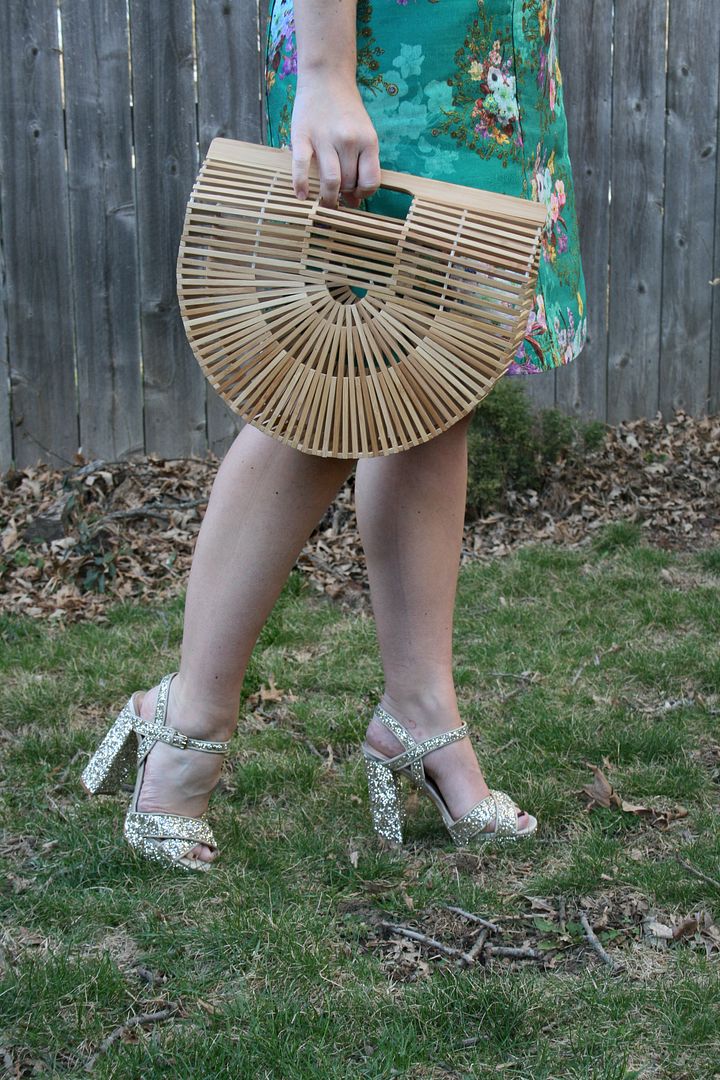 My favorite straw bag and
gold accessories
make this not only perfect for St. Paddy's day, but also for transitioning into the warmer seasons ahead. I'm feeling lucky, I think we're in for warmer weather soon!