If you've been following us for a while or a even week, you know we don't take ourselves too seriously here at Mod Circus. That's why when we discovered these socks from
Chatty Feet
, we were full-on LOL-ing looking at them.
Not only are the designs super fun and retro-inspired (that's basically our life motto), but the names given to the characters are so entertaining: Kate Middle-toe, Albert Eisnstoe, Frida Callus, and Vincent Van Toe are some of our favorites.
MOLLY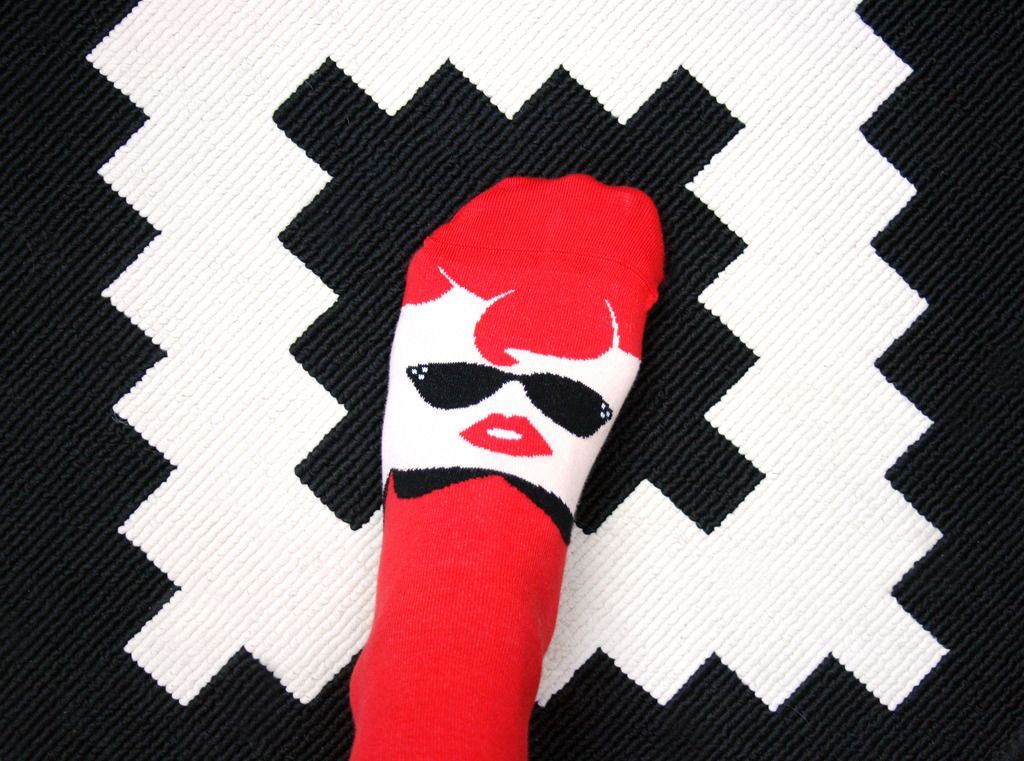 I have to be totally honest, I kind of had my heart set on Frida Callus when I looked at all the socks, but these socks go like hot pota-toes!, so when I found she was out of stock, I went with the super adorable retro Sandy sock instead.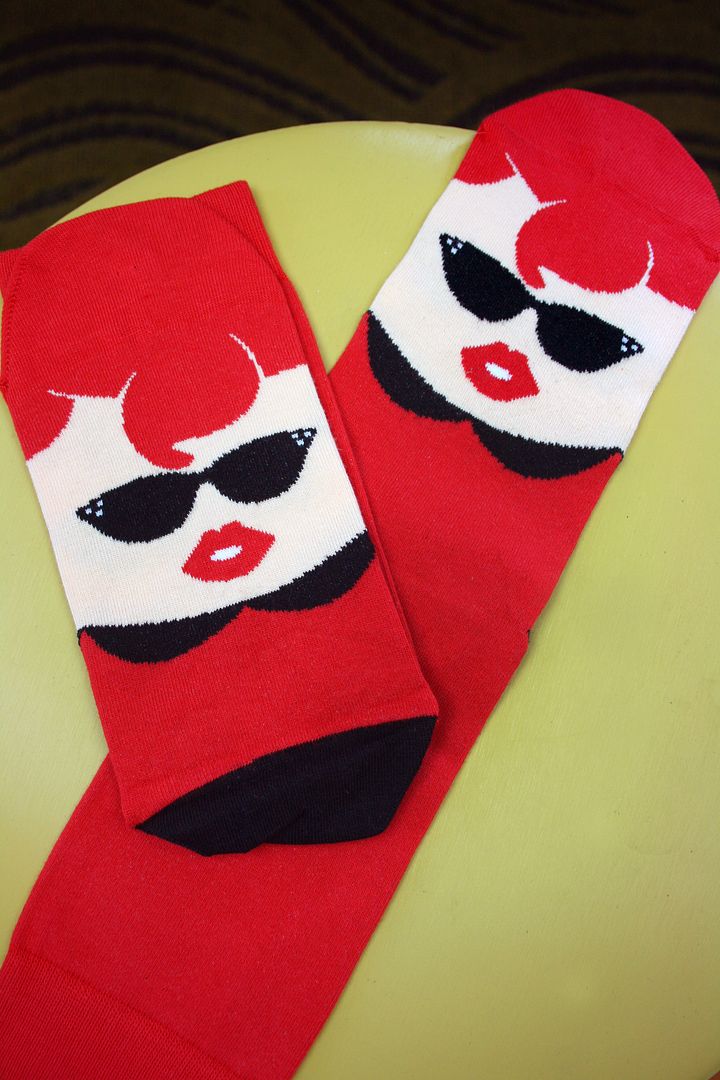 I love the cheery, bright colors and the fact that the faces are both on the top and bottom of your feet! These socks are great quality and I love the fact that you can have this secret cool alter ego you're rocking under your boots. Any character wearing cateye sunglasses and a Peter Pan collar are toe-tally great in my book!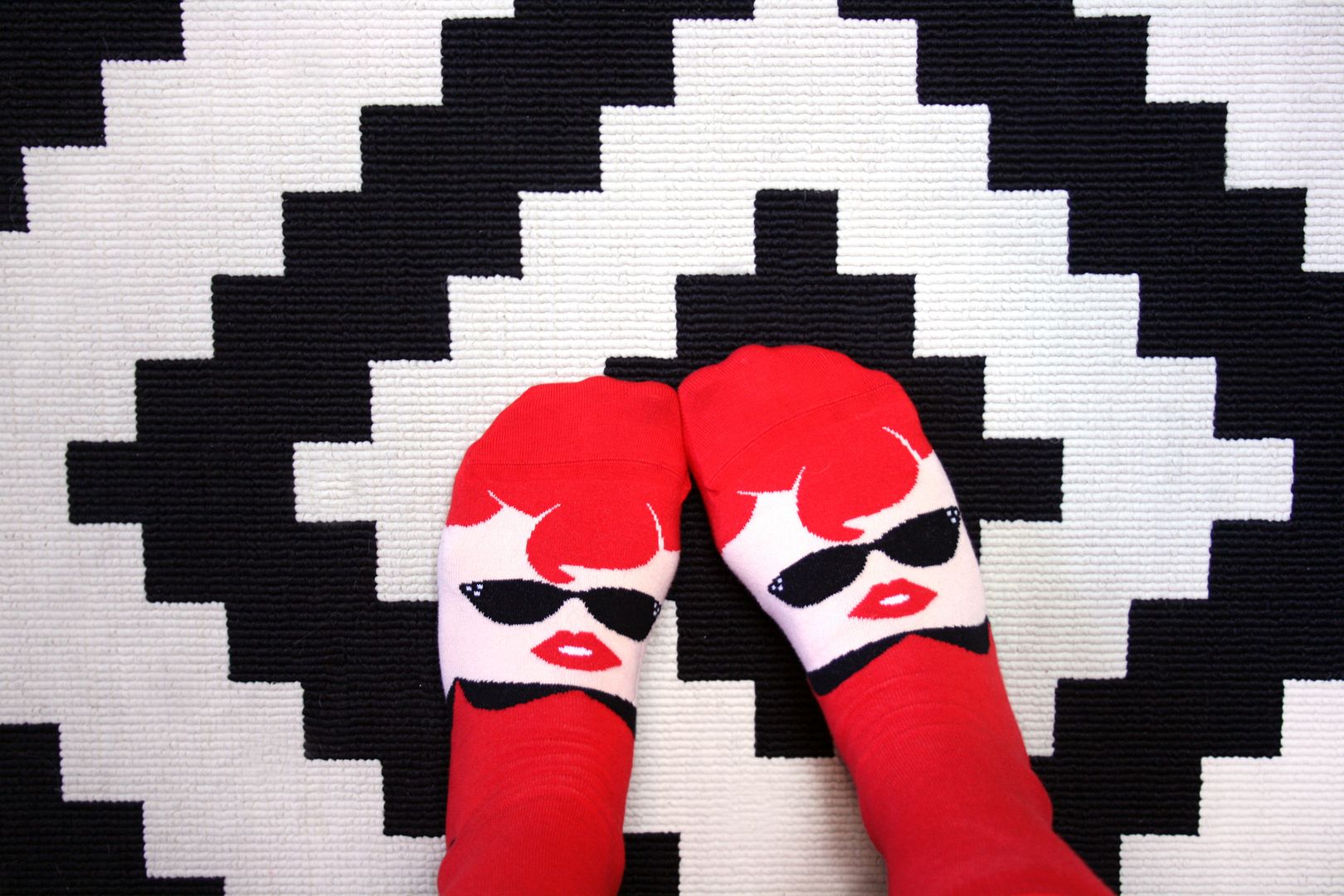 JODI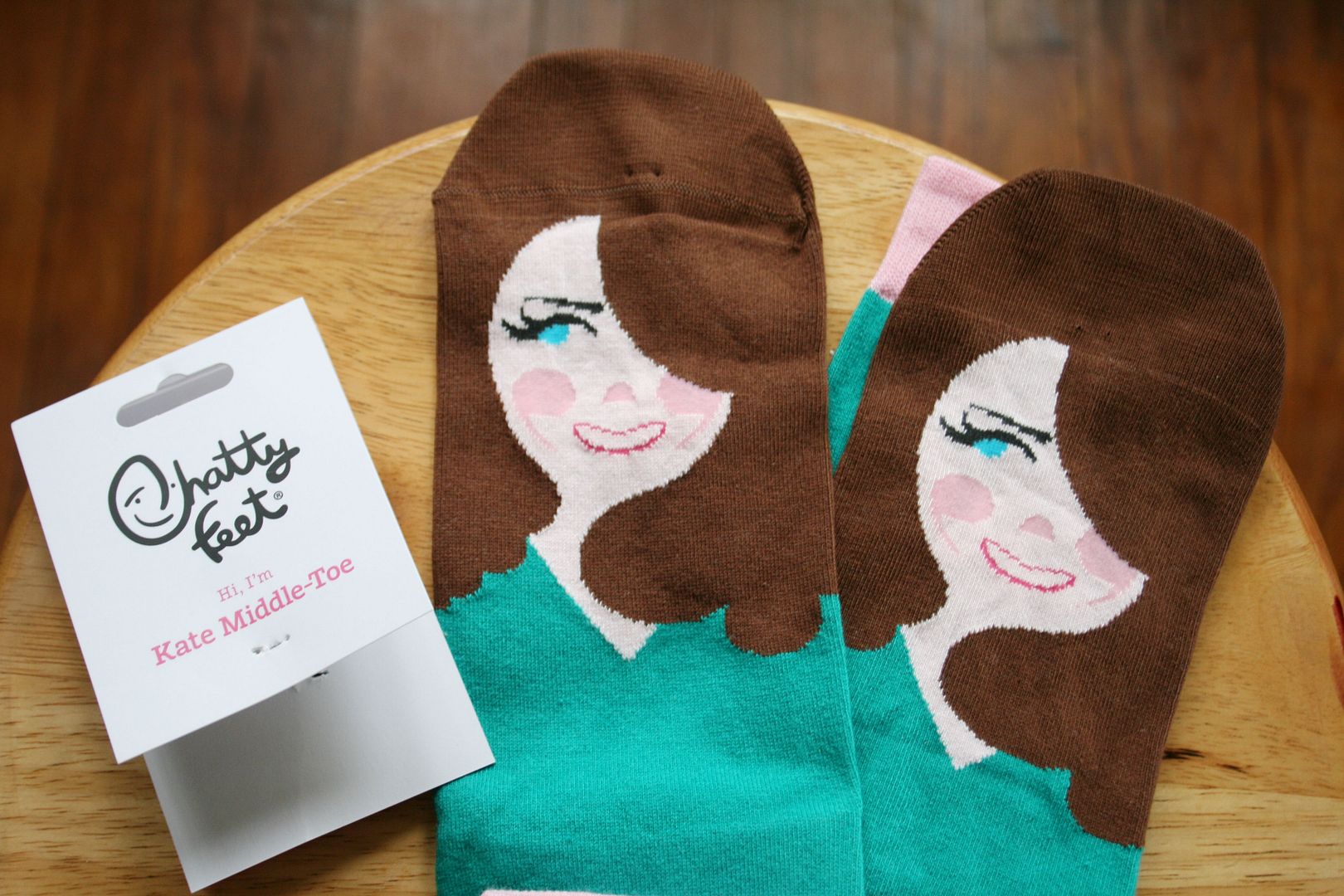 I went for the Kate Middle-Toe version because, come on. How could you not get a pair of socks with a name like Kate Middle-Toe?! Also, I'm slightly obsessed with all things royal family and British, so it was a no-brainer for me.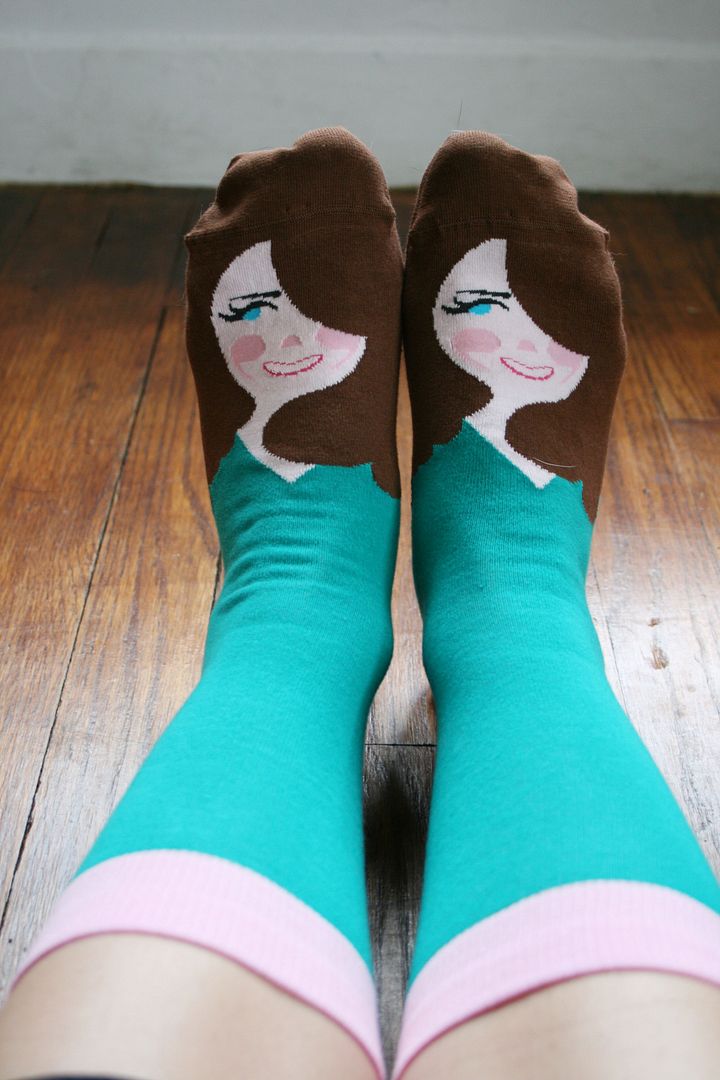 I was pleasantly surprised at the quality of these socks. They are a super soft material with just the right amount of stretch. I love the bright colors as well. I'm confident these will be my go-to favorite socks from now on!
So, what do you think? Are you a Sandy or a Kate Middle-Toe? Be sure to check out all of the other hilarious versions they have on
their website
too! They have mens, womens and kids so you can stock up for the whole family, or you can just get a pair for your soul-mate. ;)