oversized versions
, maybe with
unconventional sleeves
and
crazy cuts
, and most definitely
layered
. (Also, 10 points if you can name what Leo diCaprio movie the title of the post comes from!)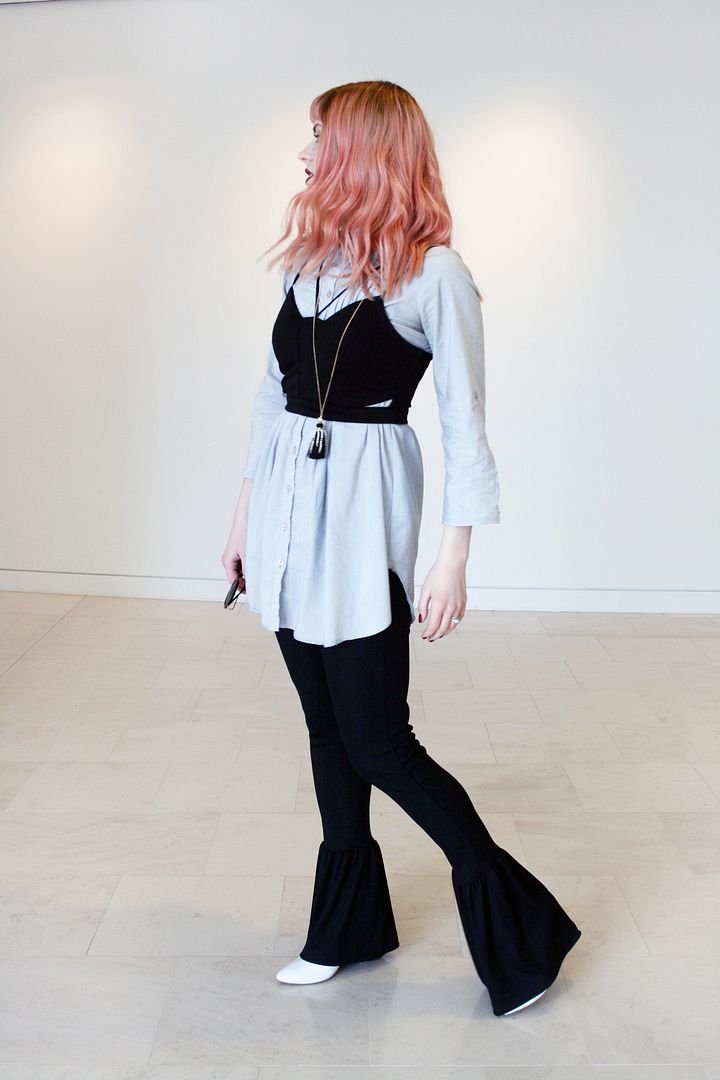 Zara
is straight up killing the layering game right now, and we're doing our best to keep up. However, a budget for buying every new trend isn't totally realistic. I'm loving this trend because I'm able to style this look just by shopping my own closet!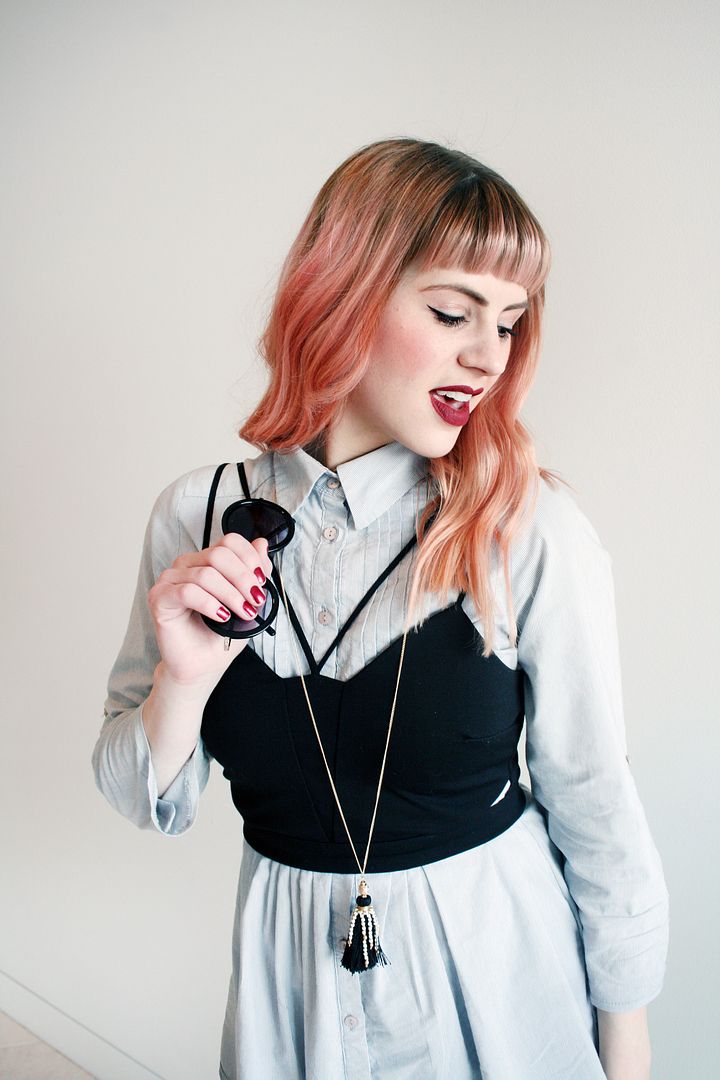 I layered a pinstripe tunic I got a few years ago on a family vacation to England with a fitted strappy cami to cinch it in place of a belt or tie. You could really do this with any oversized shirt cinched with any tiny top or bandeau.
Extreme bell bottoms and white booties complemented the polished-but-edgy look perfectly. A black tassel necklace upped the dressy elegant look just a touch more. Round sunglasses add a sophisticated vintage edge.
These photos were taken at
The Kauffman Center
after seeing the KC symphony perform last weekend. For a date night look, I might dress up a bit more, but since we went to a matinee, I didn't want to overdo it. This outfit was the perfect mix of comfortable and elegant, which is just where you want to land when attending a symphony performance.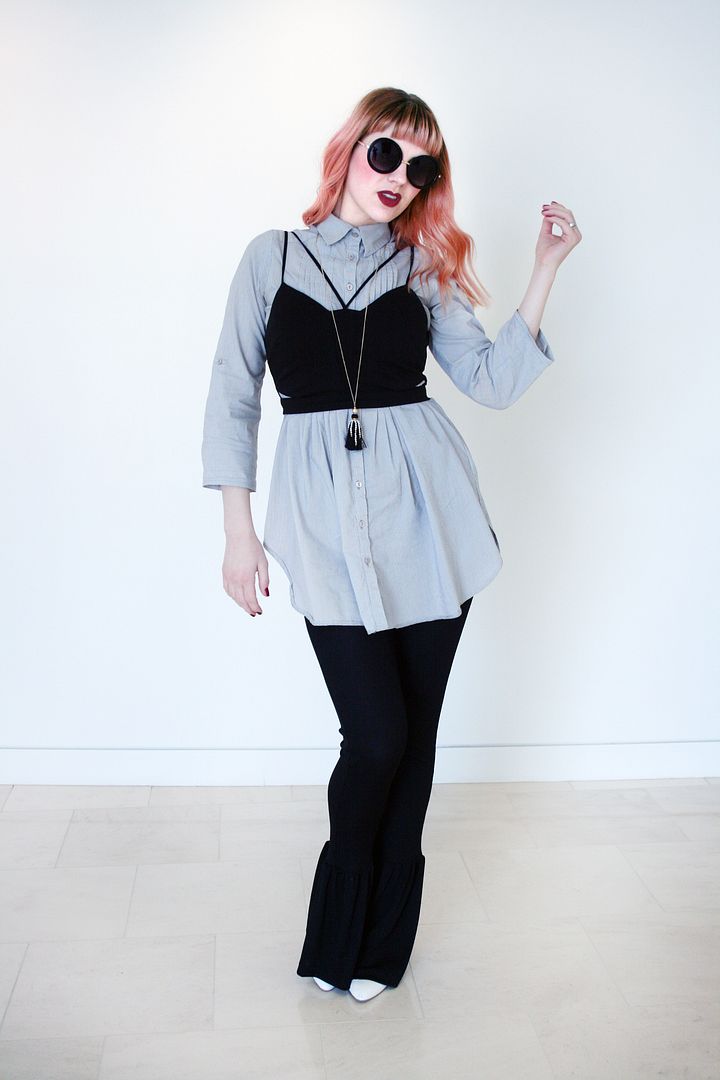 Be sure to check out Jodi's
Pinstripe Pinafore
look here for more inspiration on layering a pinstripe shirt. For as similar as our looks are (pinstripe top, layering, bell bottoms), I think they're very different vibes. That's truly my favorite thing about fashion: adopting trends and making them your own!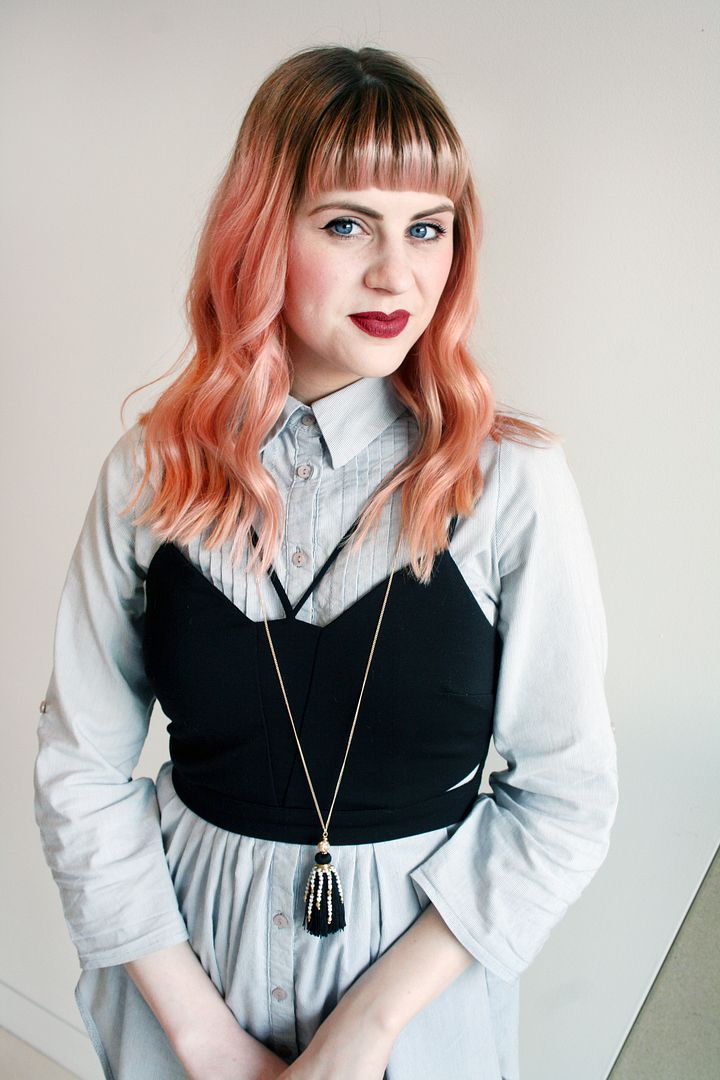 What do you think about extreme layering? Have you experimented with it yet?
-Molly
Outfit Details: Pinstripe top: boutique in England (
similar
), Strappy bralette: Forever 21 (
similar
), Bell Bottoms: Zara (
similar
), Booties: Zara (
similar
), Necklace: H&M (
similar
), Sunglasses:
similar