Since we started blogging almost two years ago, I've noticed that I'm much more of a fashion risk taker these days. Thinking of content really gets those creative juices flowing and I find that I'm drawn to certain pieces that I wouldn't have had the guts to wear before. Case in point:
this
two piece shirt set from Goodnight Macaroon.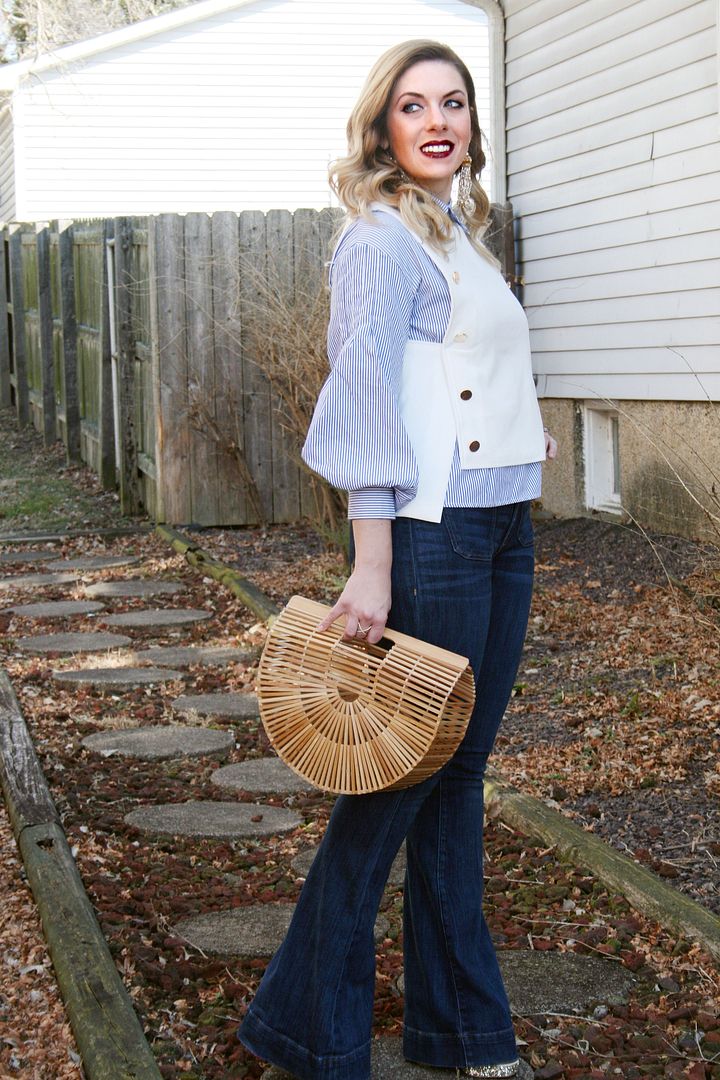 I also find that I am drawing inspiration from all sorts of places these days. For example, this shirt reminded me of an old timey nurse's uniform I saw in "Call the Midwife." I know. Who would have thought you could draw fashion inspiration from a British period piece? Well, let me tell you, those Brits knew how to style their nurses back in the day. I digress...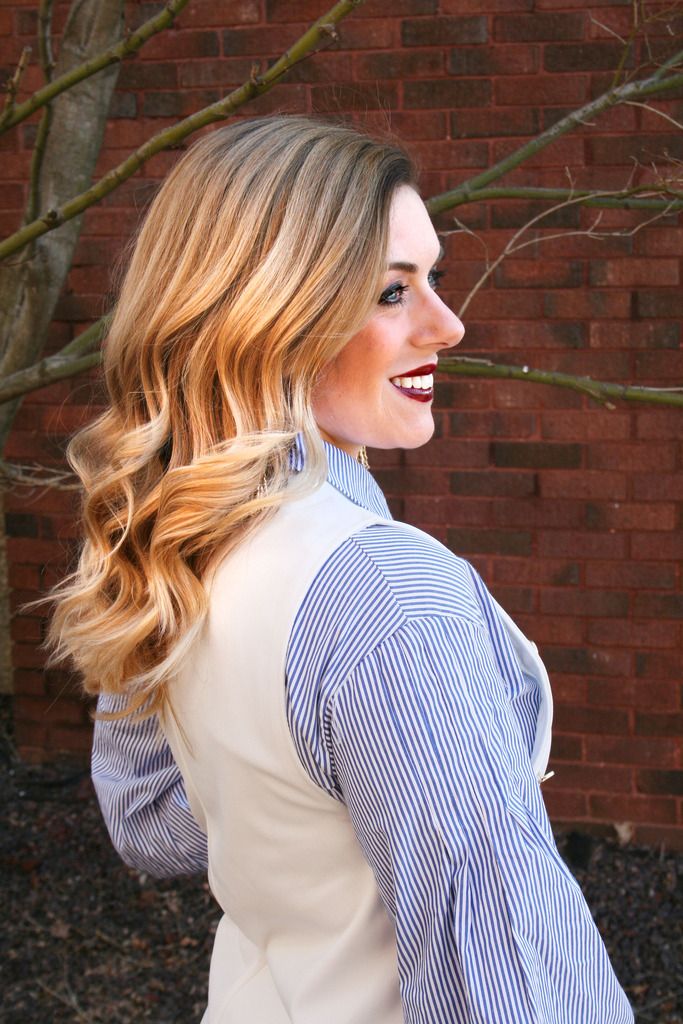 Statement sleeves are most definitely still in going into spring, which is music to our ears! We love a good sleeve around these parts. This top rocks beautiful, full sleeves, balanced out with a cream pinafore-type vest that really adds that little something extra.
This top is boxy and full, so I balanced it with
sky high flares
to elongate the leg. I also added a little shine with gold tassel earrings and finished off the look with
my very favorite basket clutch
. I'm super excited to transition this top into spring and to add more big, beautiful sleeves to my wardrobe! How are you rocking the statement sleeve trend?