No need to leave behind the shimmer now that the holiday season has passed! Metallics are hot!hot!hot! right now, as are pastels. That's why I flipped when I saw
this blush-colored metallic dress
, complete with fun asymmetric ruffles and had to claim it as mine. It's currently on sale for $12.99—snatch it up before it's too late!
I loved the dreamy '90s style the dress evoked (I swear I had a lip shimmer that looked exactly like this in 5th grade). Though I didn't bust out my white eyeliner or put chopsticks in my pigtail buns, I did up the '90s ante with a
thick velvet choker
. Not only do I love how the style mixes with the dress, but the textures provide a fun contrast as well.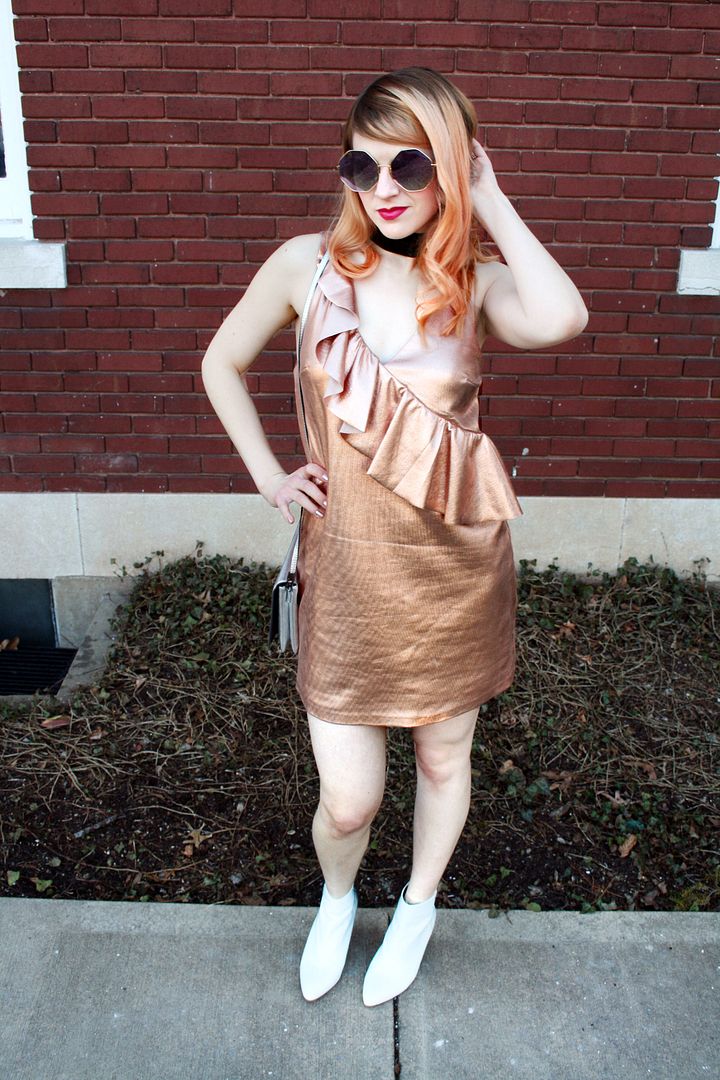 A strappy silver purse was a perfect fit for the theme. In other outfits, it might be a statement piece, but here it dutifully takes a backseat, letting everything else shine. Quite literally.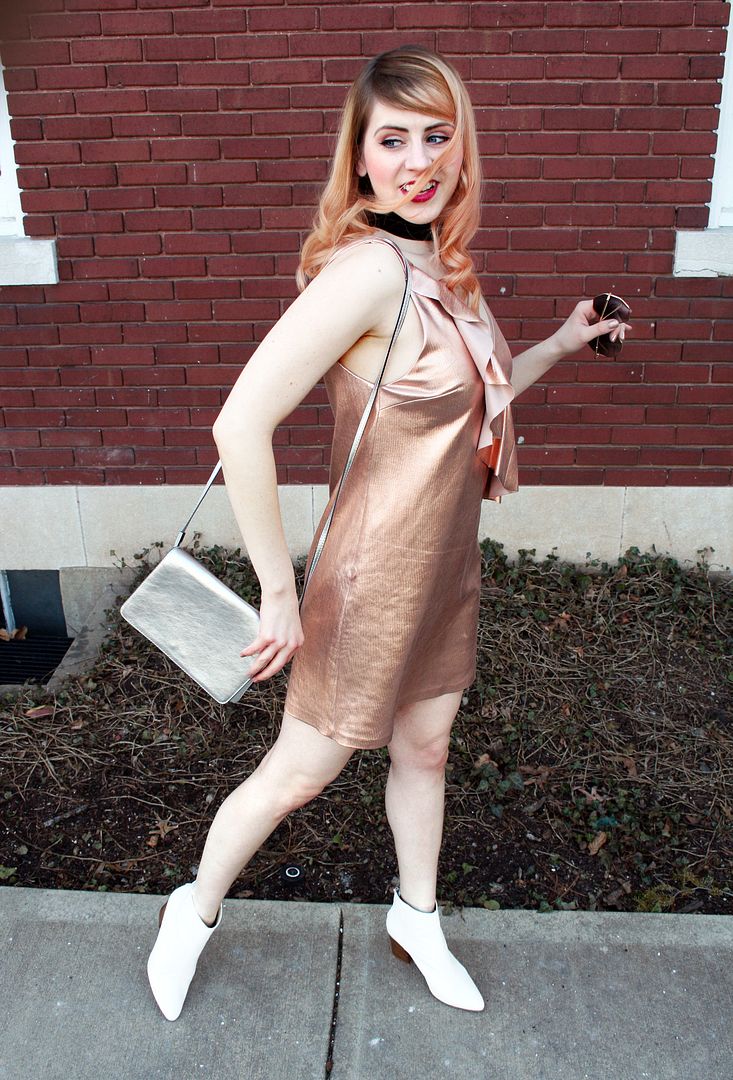 Because it's way too easy to only focus on one decade, I decided to incorporate some disco throwback vibes as well, like
holographic hexagon sunnies
. It didn't come through as much in the photos, but they have a perfectly pink tint just the color of the dress. I don't think there is another pair of sunglasses in the world that would match this dress better than these.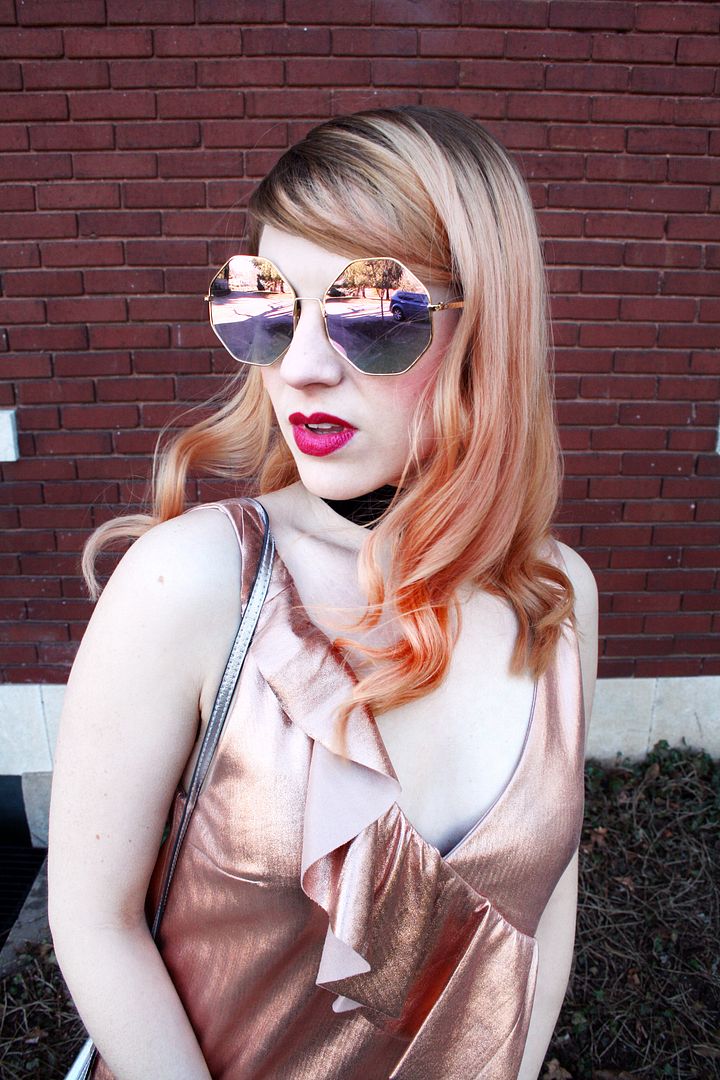 Crisp white booties, reminiscent of go-go boots are the perfect mix of '90s meets disco and are my new favorite wardrobe staple. I've been eyeing them since about October, and I love when waiting for things to go on sale pays off, because I had no luck with any other white booties all winter long.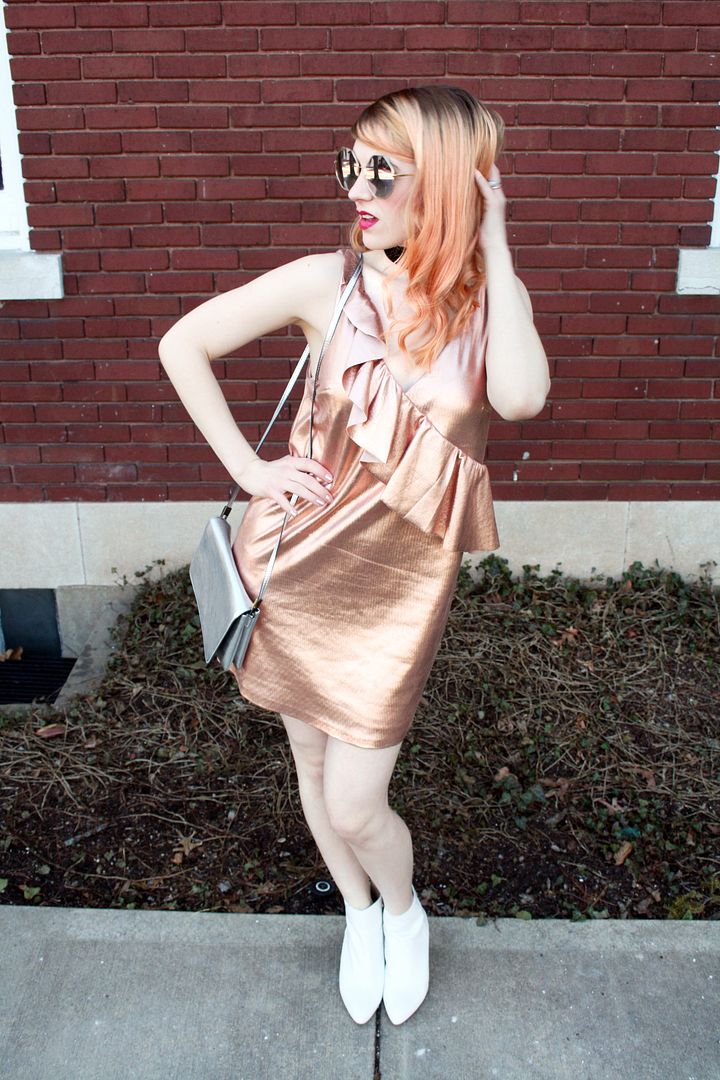 What do you think? What metallic pieces would you rock? Or is it too much like grade school for you?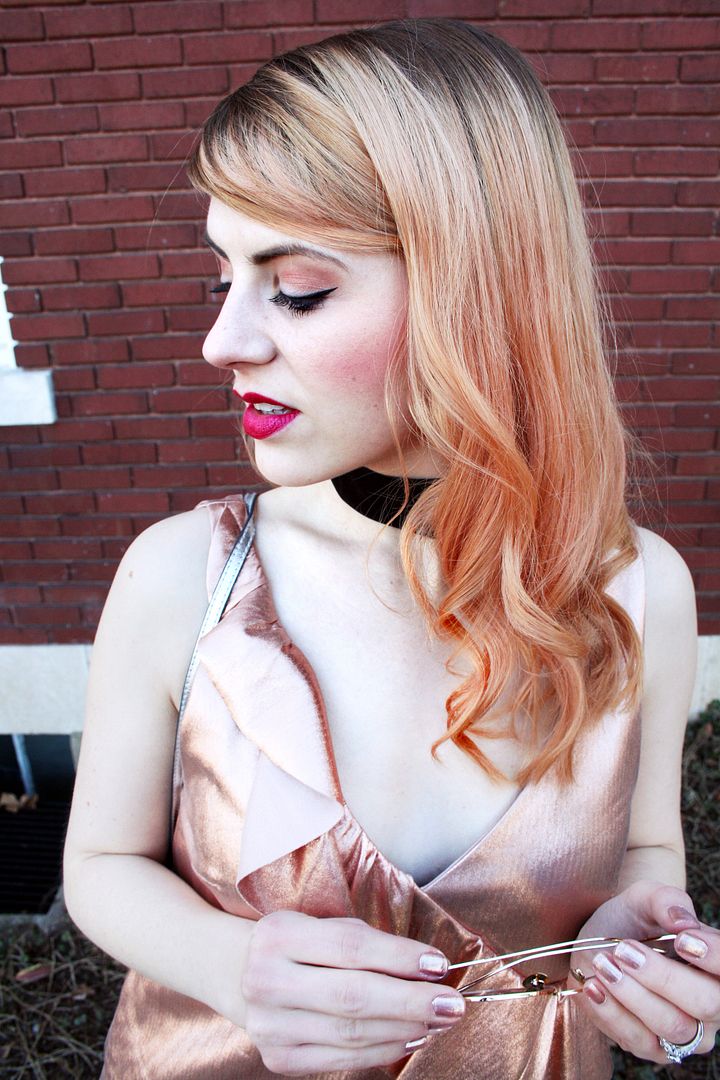 Outfit Details: Dress:
Zara
(currently on sale for $12.99!), Booties:
Zara
(similar
here
) Sunglasses: Donna's Dress Shop (
similar
), Necklace:
ASOS
, Purse: H&M (
similar
)