One of our favorite discoveries we've made since moving to Kansas City is
KC Wineworks
, an urban winery that handcrafts locally sourced, award-winning wines right in KC. We love hitting up midwest wineries, especially in the summertime. They're as much, if not more, about ambiance and the overall experience. However, since we gravitate to drier wines, we've found a lot of Missouri wines to be a little a little sweet and floral for our taste. Not so here. This is unlike any Missouri wine we've ever tried before! When Jodi came to visit here, this was a place I just had to bring her!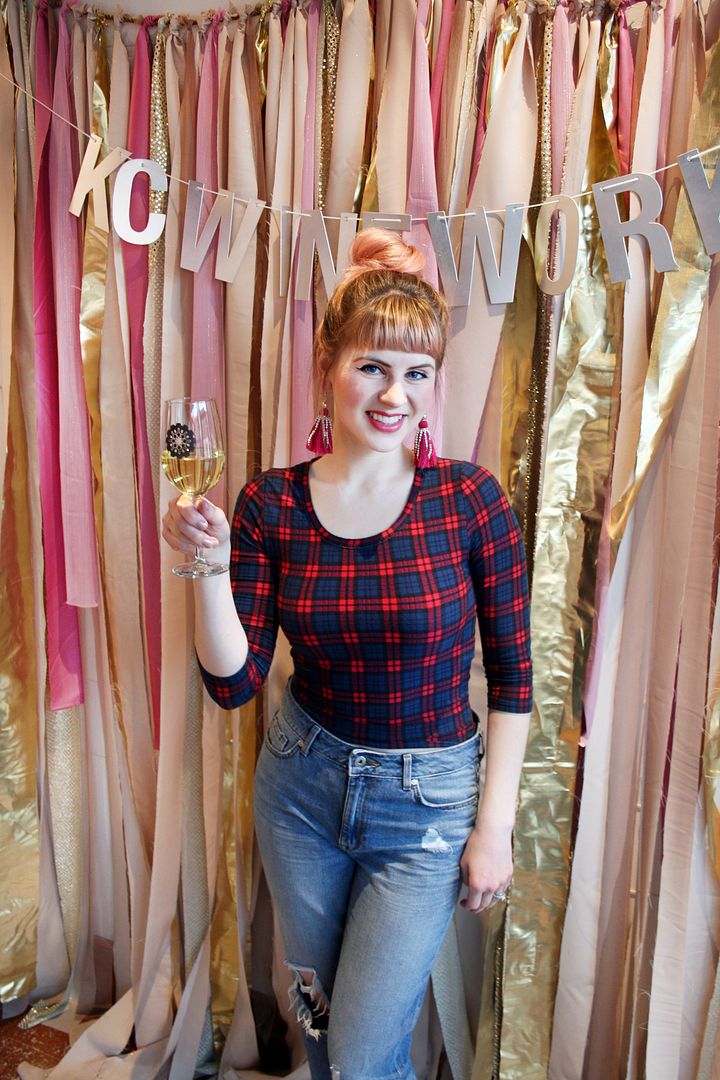 Since it's in the heart of the Crossroads District, there's not much space for a vineyard on the premises, but they use grapes from just outside KC and throughout Missouri. The large, airy space, and long bar are perfect for tastings (try five wines for $7!), or grabbing a glass after work or before an evening event. In the summertime, they also offer wine slushies, which are too delicious for their own good. Again, these folks are experts on not over-sweetening.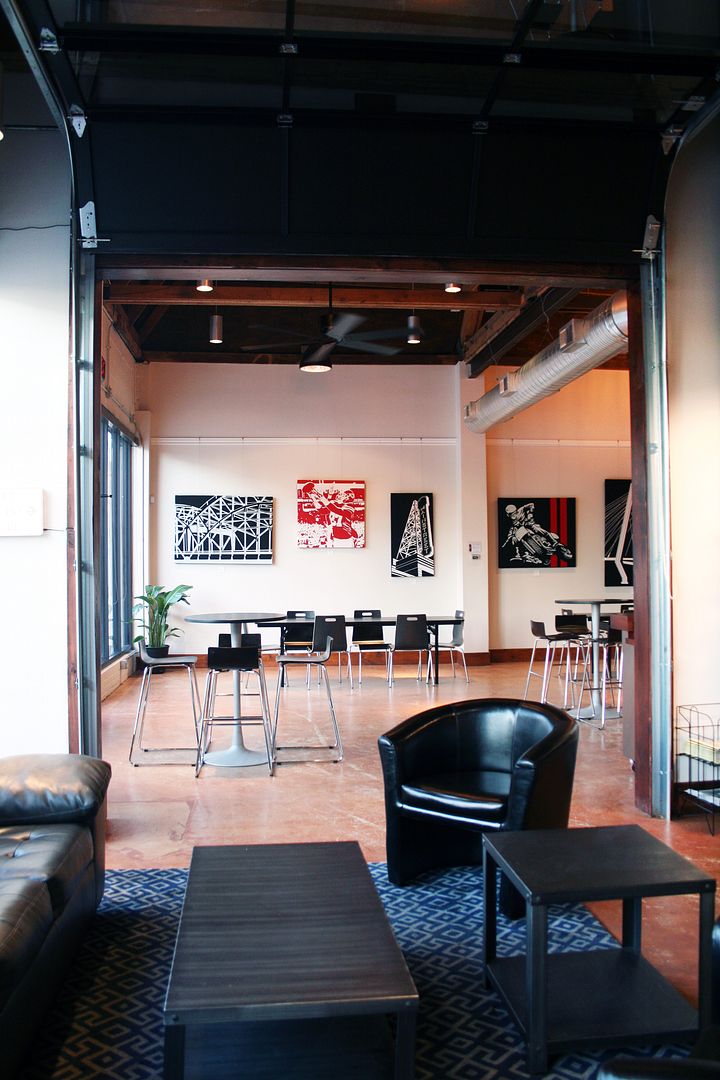 I honestly couldn't pick a favorite wine here, but we absolutely love the Crossroads Red and Crossroads White, which are super easy-to-drink blends. The rose has a bit of sweetness, but ends on a tart note, and my husband and I both love it. But wait! Wine isn't all they do. They have hands-down the most delicious cider we've ever tried. It hardly has a hint of sweetness, it's like biting into a crisp Jonathan apple—which is what it's made out of, as a matter of fact.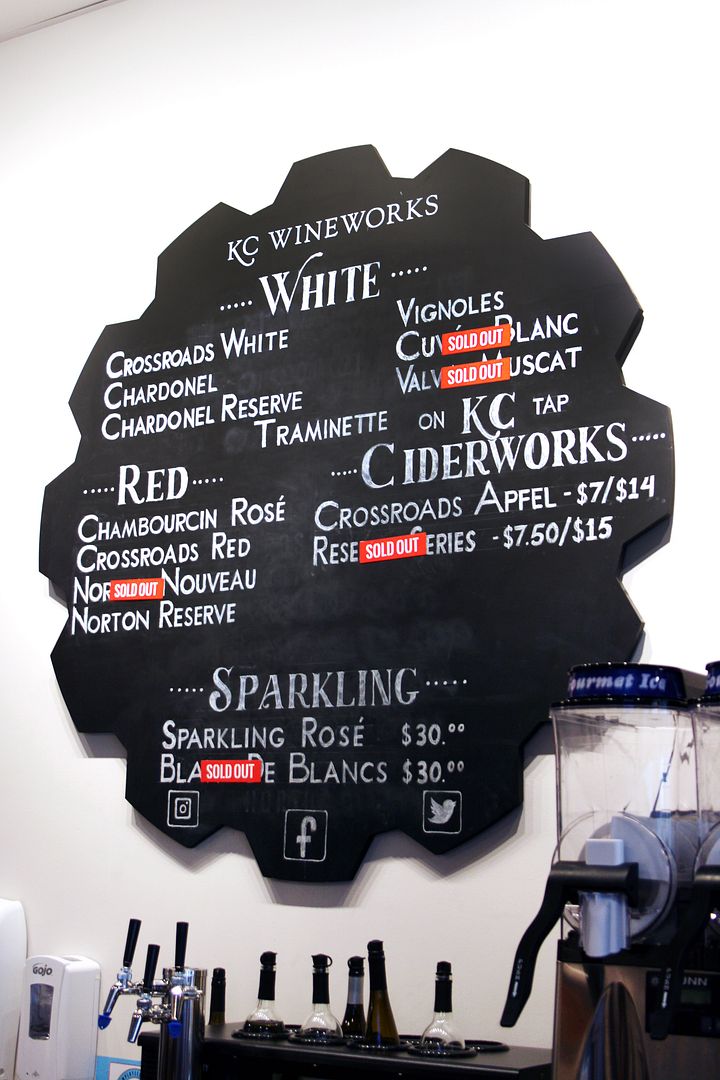 Not only are the wines delicious, but Lindsay, who owns the winery with her husband, is the most friendly and knowledgable gal around. Every time we go in, we learn something new about where the grapes are from, the process of making that specific wine, or just about wine-making in general. She's so hospitable and also gives great tips on what food to pair each wine with. Brb, gonna go stock up on rose ahead of time for summer grilling.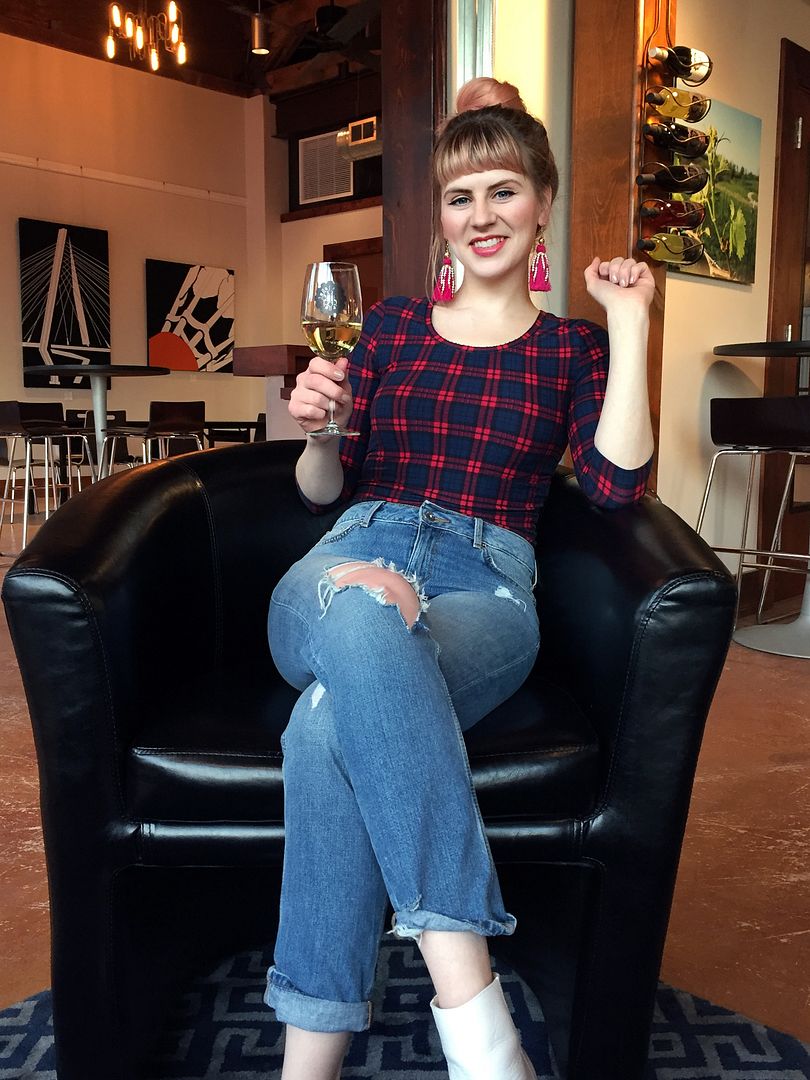 As the cherry on top,
Christopher Elbow Chocolates
, which is downright magical, is located right next door. What better to do than stop by for a wine tasting, grab a bottle to take home, and get some chocolates to pair with it?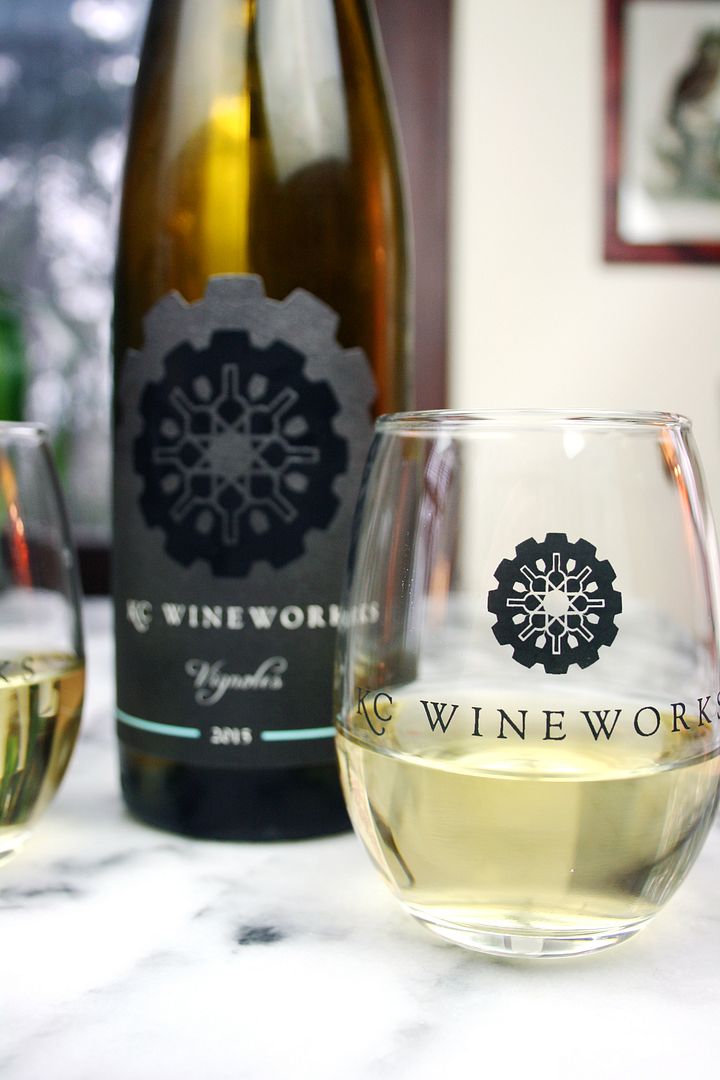 Um, also, anywhere with a backdrop to pose with your wine is a winner. Go check it out and let us know what your favorite wine is there. We're pretty certain you'll be as impressed as we are. Cheers!
-Molly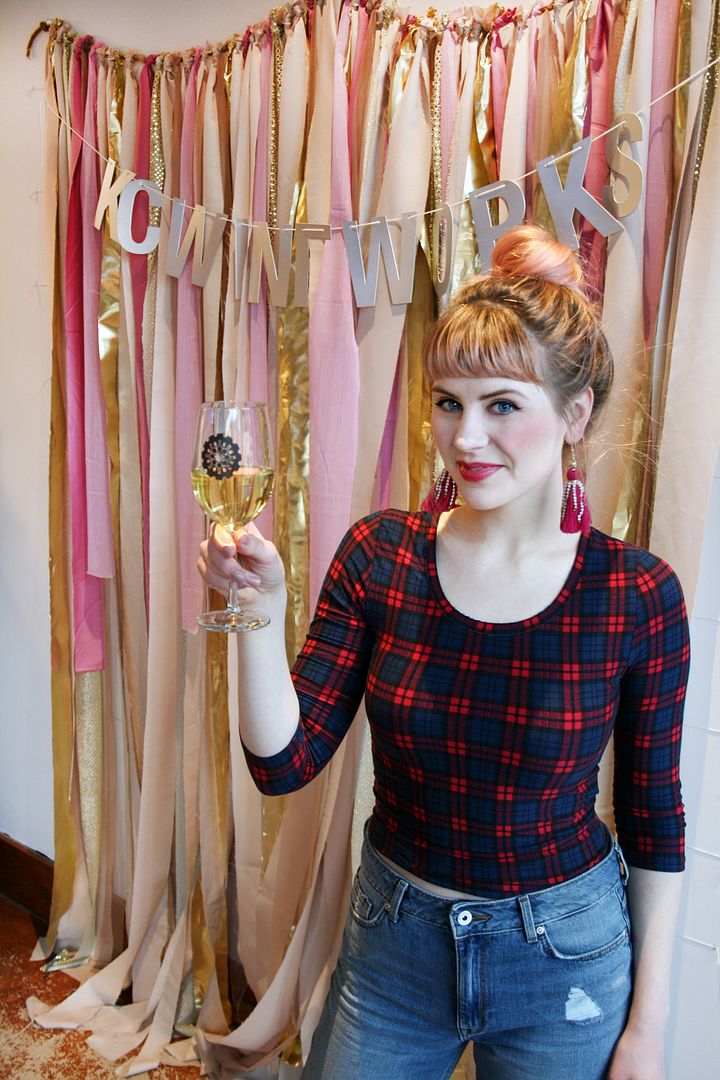 Outfit Details: Top: Forever 21, Jeans:
H&M
(
similar
), Booties: Zara (
similar
), Earrings: H&M (similar
here
and
here
)