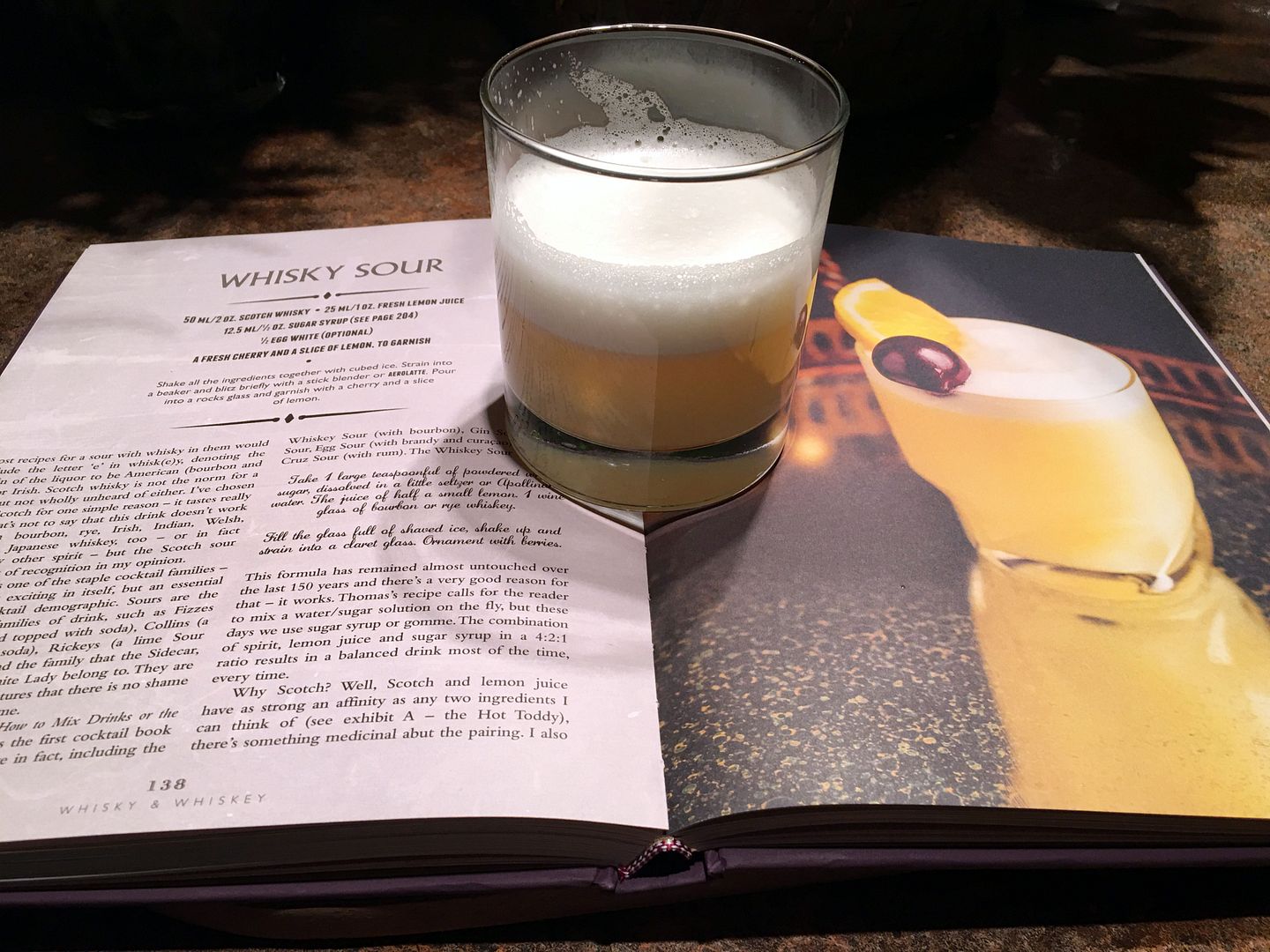 It's time for another edition of Cocktail Roulette! So, at this point, I've tried a few different ways to pick a cocktail from my bartending book. However, this time around, I got real lazy with it. Don't worry, I still made a cocktail (I will never be that lazy)! I was running short on time and it's January and I basically hate going outside in January, so I decided to pick a cocktail that I could make based on ingredients I already had around the house. I am so glad I did, because this is probably my favorite cocktail so far! Ladies and gents, I give you, the whisky sour!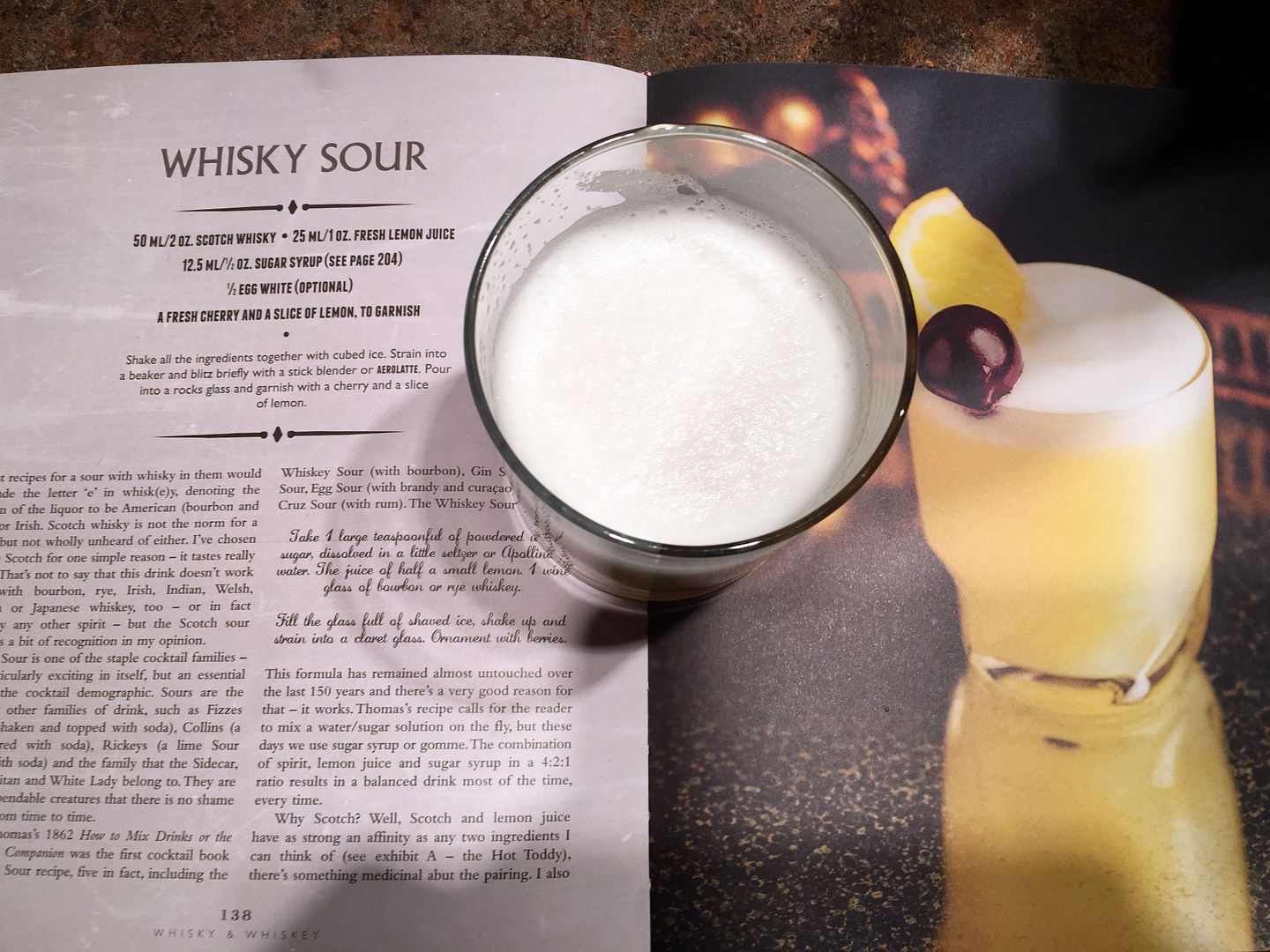 I was particularly excited about this recipe because it called for egg whites and I haven't had the chance to make a cocktail with egg whites yet. I was a little intimidated by it, but it's actually quite easy! It's also very, very tasty. I was also intrigued that it called for Scotch whisky, as that's not the norm for a sour. The overall taste was a perfect combination of smoky and tart.
Here's the recipe:
2 oz. Scotch whisky
1 oz. fresh lemon juice
1/2 oz. simple syrup
1/2 egg white
Lemon slice and cherry to garnish (did not have these, so I skipped the garnish)
Shake all ingredients together with cubed ice. Strain into beaker and blitz with a hand blender. Pour into rocks glass and add garnish. *I don't own a hand blender, so I poured into my stand blender and gave it a quick whirl. It worked just as well!*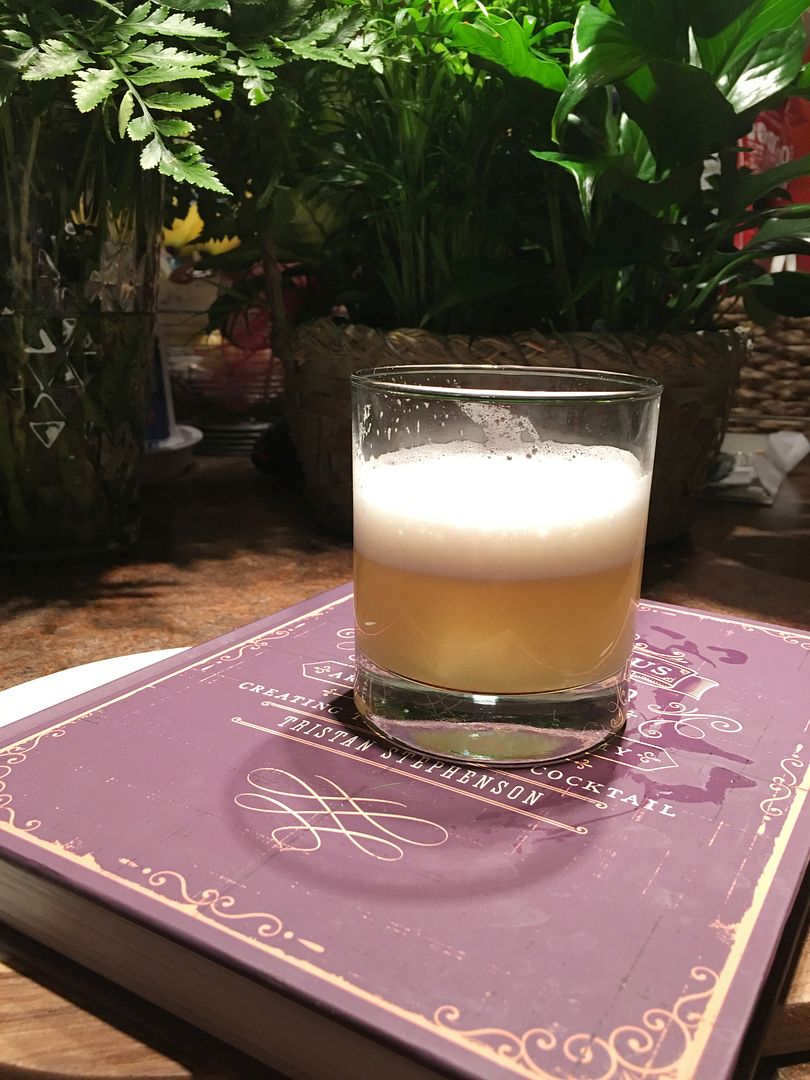 Voila! I will definitely be making this cocktail again. It might just be my new favorite! Give it a try and let us know how you like it!
Cheers!
Jodi