If you saw
my fitness post
earlier this week, you'll know that my process of trying to make the shift to a healthy lifestyle is only half exercise. The other very important part is eating right! I've cheated a couple of times on cheese and whole wheat tortillas, but I haven't had bread, cake, candy, or many carbs since December and I don't find myself craving sweets as much. Protein-filled snacks like nuts and seeds have been great to combat the munchies, and this pepita crunch is a super easy and wonderfully versatile snack mixture.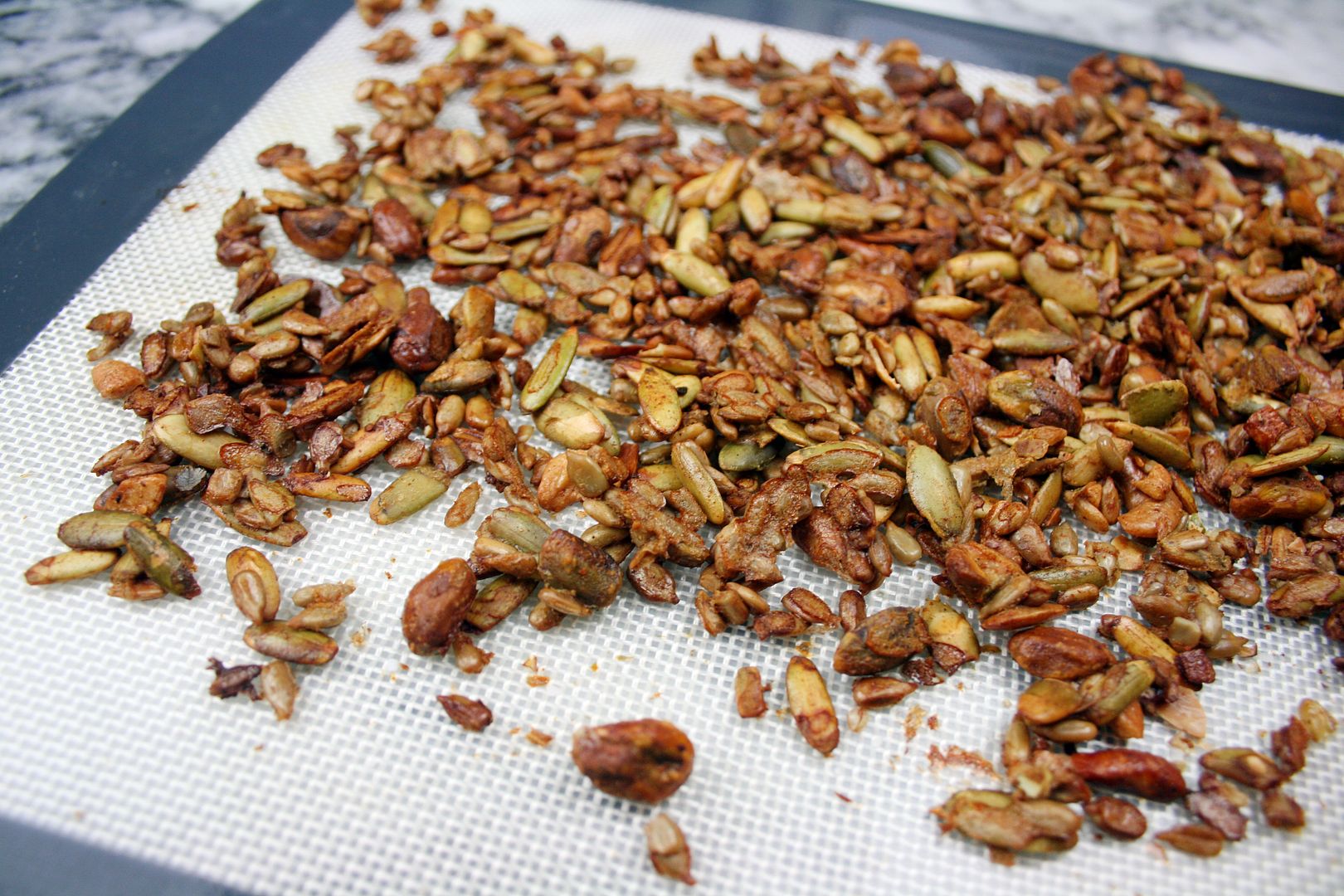 It's one of our favorite things we've made for the
Food Lover's Cleanse
from
Bon Appetit
. It provides a perfect salty crunch with a hint of sweet and spicy to just about any type of dish.
We've put in on top of Greek Yogurt with fruit (mangoes and apples are great) for breakfast, all varieties of salads for lunch, and roasted veggies, fish, and the list goes on, for dinner. It's also great to grab a small handful in lieu of nuts or granola for a snack. Now, let's get to it!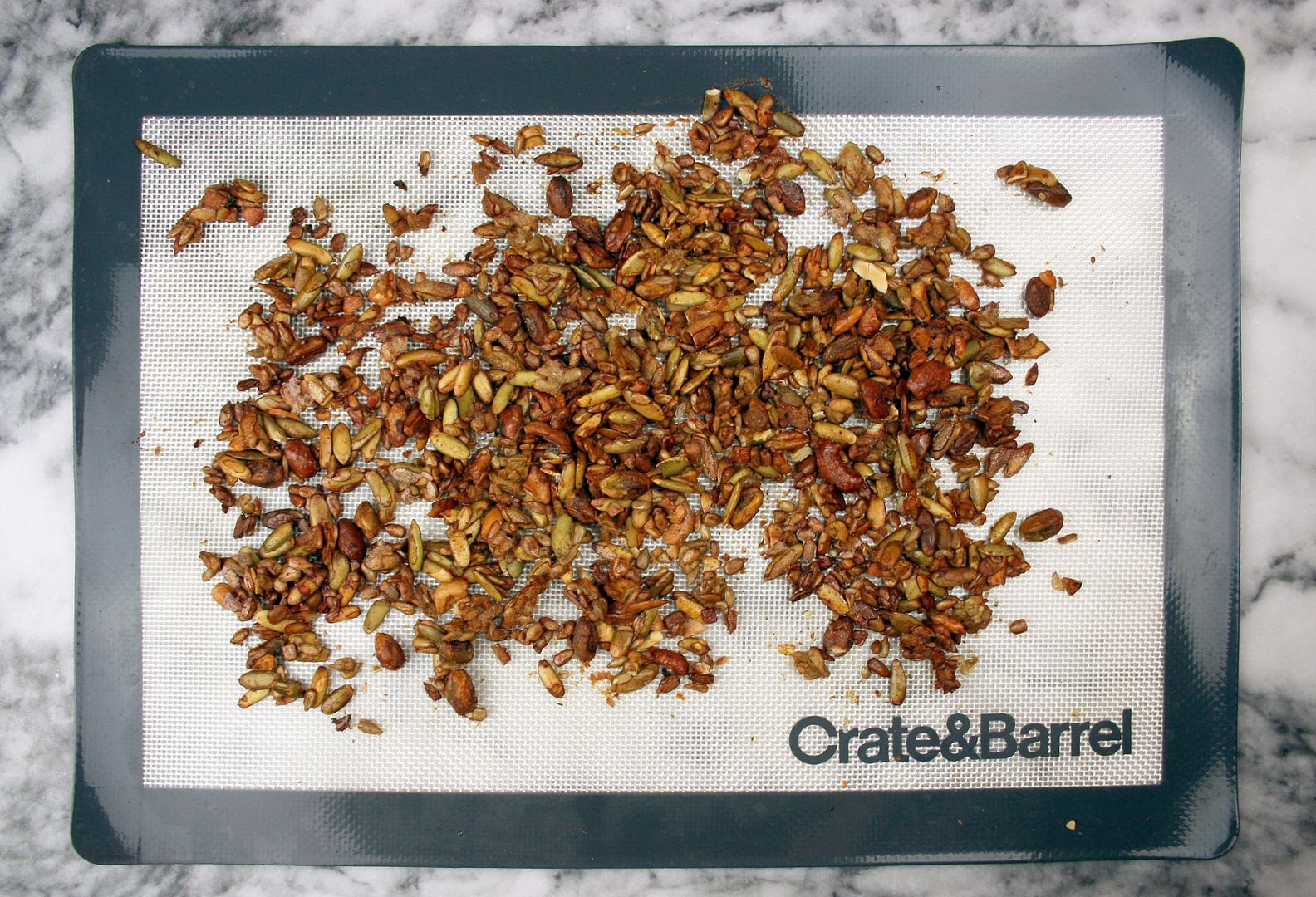 You'll need:
1 large egg white
1 tsp light agave nectar
1/2 tsp garam masala or curry powder
1/2 tsp kosher salt
1/8 tsp cayenne pepper
1/8 cup raw cashews, coarsely chopped
1/8 cup pistachios
1/4 cup shelled pumpkin seeds (pepitas)
1/4 cup shelled sunflower seeds
Preheat oven to 300°. Line a baking sheet with foil or silicone baking mat. Whisk egg white, agave, garam masala, salt, and cayenne in a medium bowl. Add nuts and seeds and toss to coat. Using a slotted spoon, transfer mixture to baking sheet, letting excess egg drip back into bowl. Bake, tossing once, until mixture is golden brown, 20–25 minutes. Let cool on baking sheet.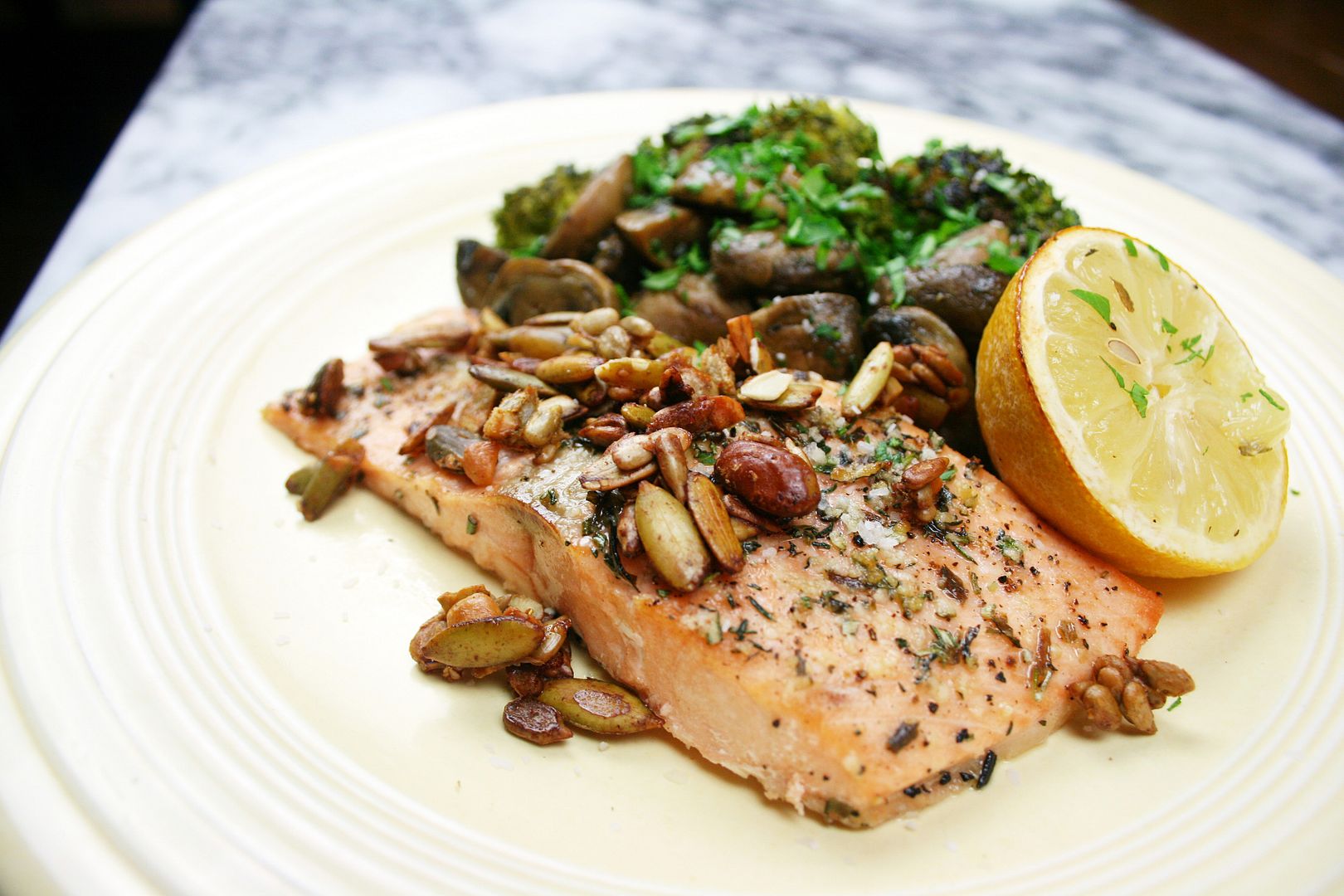 The mixture will last up to a couple of weeks in a sealed container. Like I said, it's nuts (pun intended) how this will complement pretty much anything you put it on. OK, now you can go make this in almost less time than it took you to read this!
-Molly