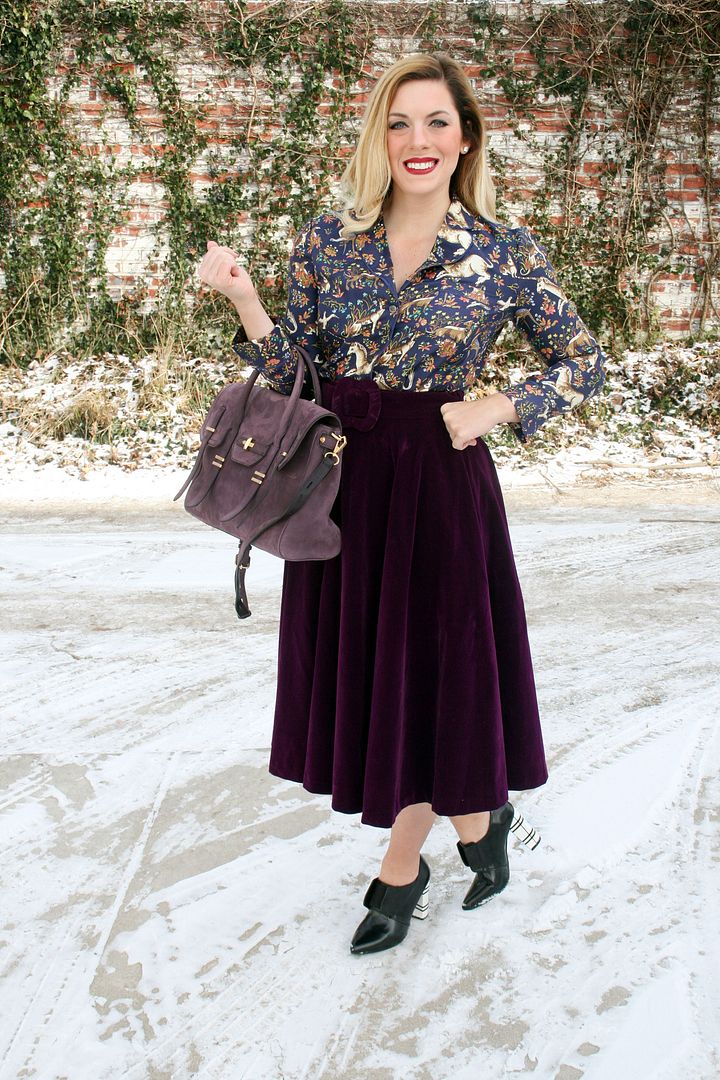 For as long as I can remember, my favorite color has been yellow. I am not sure why, other than I always picked Colonel Mustard when playing Clue. I would still say that it is my favorite color, however I don't tend to wear it or decorate my home with it. When it comes to my favorite color to wear, I would definitely say the award goes to deep purple.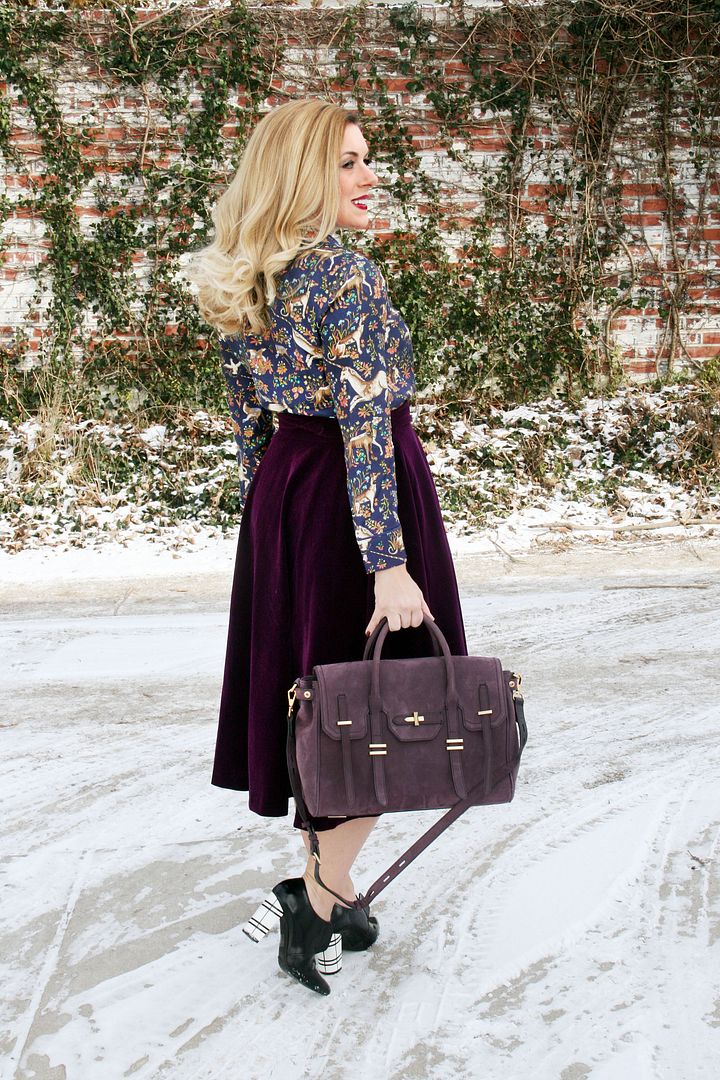 There's something so luxurious about deep purple. That's probably why those royals chose it as their color and why Prince chose it as his signature hue. I mean, can you blame them? Just look at
this velvet skirt!
Put a crown on me and call me Your Highness!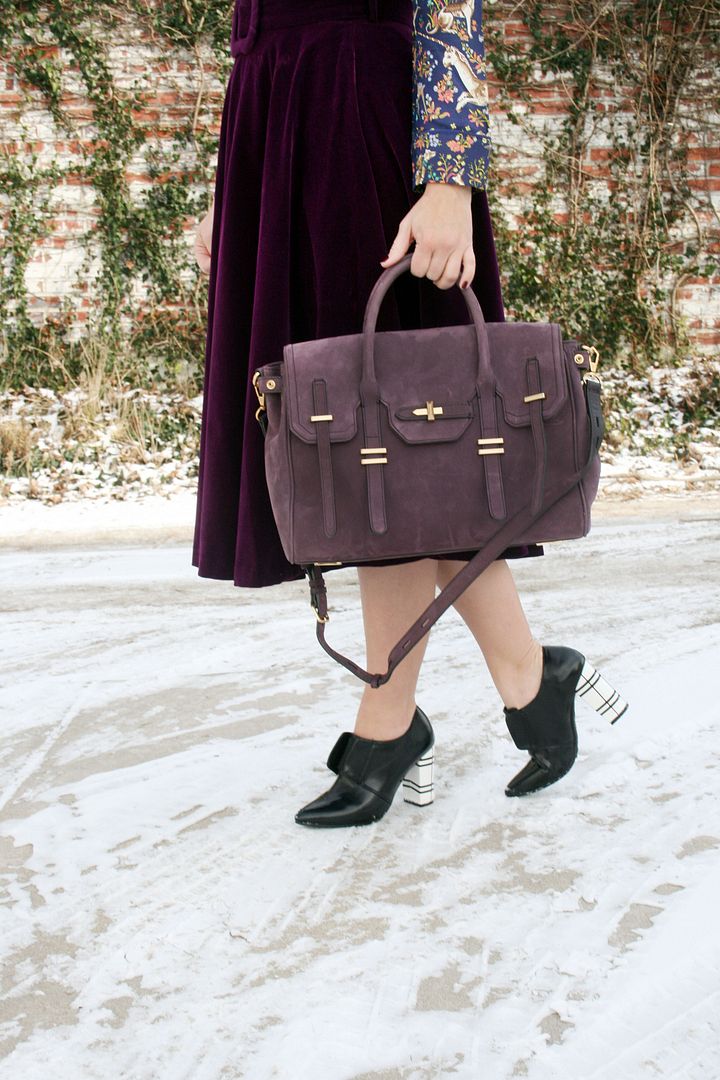 Since I was really feeling the royal vibe, I decided to go all out with a
unicorn print shirt
, rich purple bag and simple
shoes with a surprise twist
. You might recognize this shirt from our
Fall Trends
post a few months ago. It finally went on super sale during Christmas, so I snatched it up!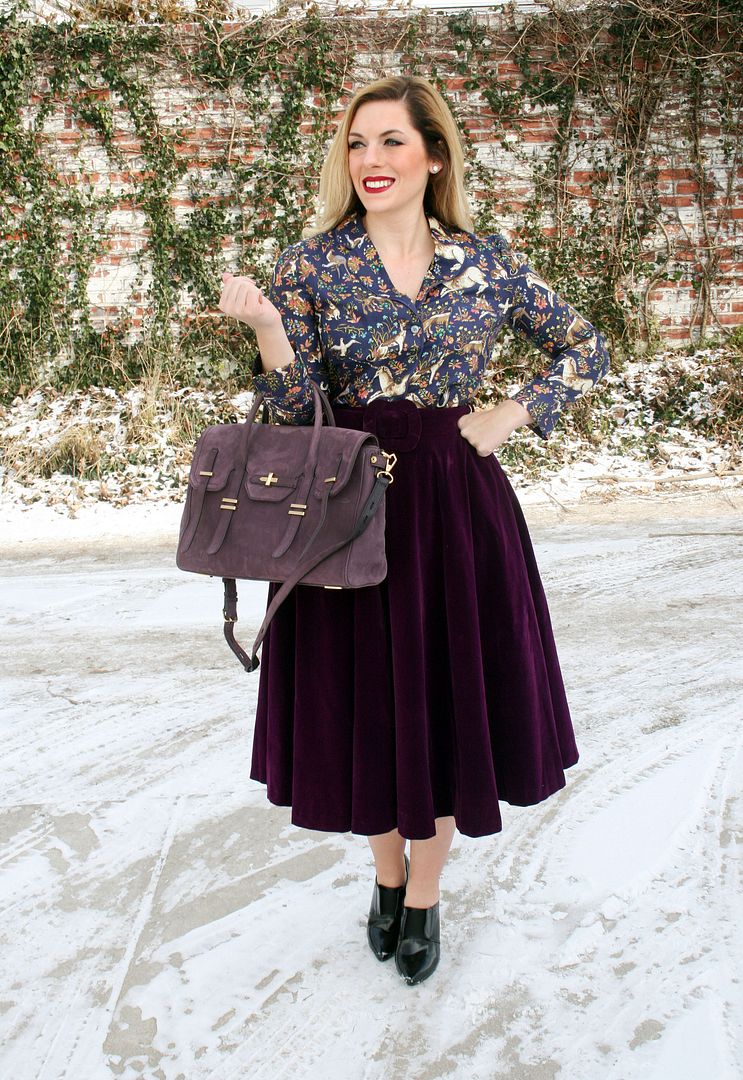 I'm excited to style both
this skirt
and
top
(
and shoes
) in other ways this season! The skirt is surprisingly very warm, so it's a great addition to my winter wardrobe. I'm sure to feel like royalty no matter how I wear it! What's your favorite piece to wear this winter that makes you feel grand even though the weather is crummy?