How's everyone doing with New Year's Resolutions? This is the first year my husband and I have been serious about changing our diets when the New Year hit. It may be cliche, but hey, you gotta start sometime! When we first moved to Kansas City in June, we went hog wild on the restaurant scene (how could you not?!). That, combined with not doing dance classes twice a week like I had before we moved really started to add up quickly. Cut to now, when I'm definitely the strongest, and probably eating the healthiest I ever have due to a couple of different things. I'm not saying I have all the answers, but I'll share what's really worked for me over these past few months.
Bar Method Classes
After going running sporadically, and trying out a couple of dance classes in KC, I attended a
Bar Method
class for bloggers last Fall, and got hooked. Bar Method uses a ballet barre for most of the workouts for your arms, thighs, and abs. I had never been so sore after a workout (little did I know, she was taking it easy on us that day), and I signed up for a trial month of unlimited classes. I saw such changes over just a month, I was sold. Since then, I've gone at least 2-3 times a week every week. To try the class out for yourself now, use promo code "WEST PLAZA" to get 2 weeks of classes for $37.50 or 45 days for $75 at either the Leawood, KS or West Plaza locations.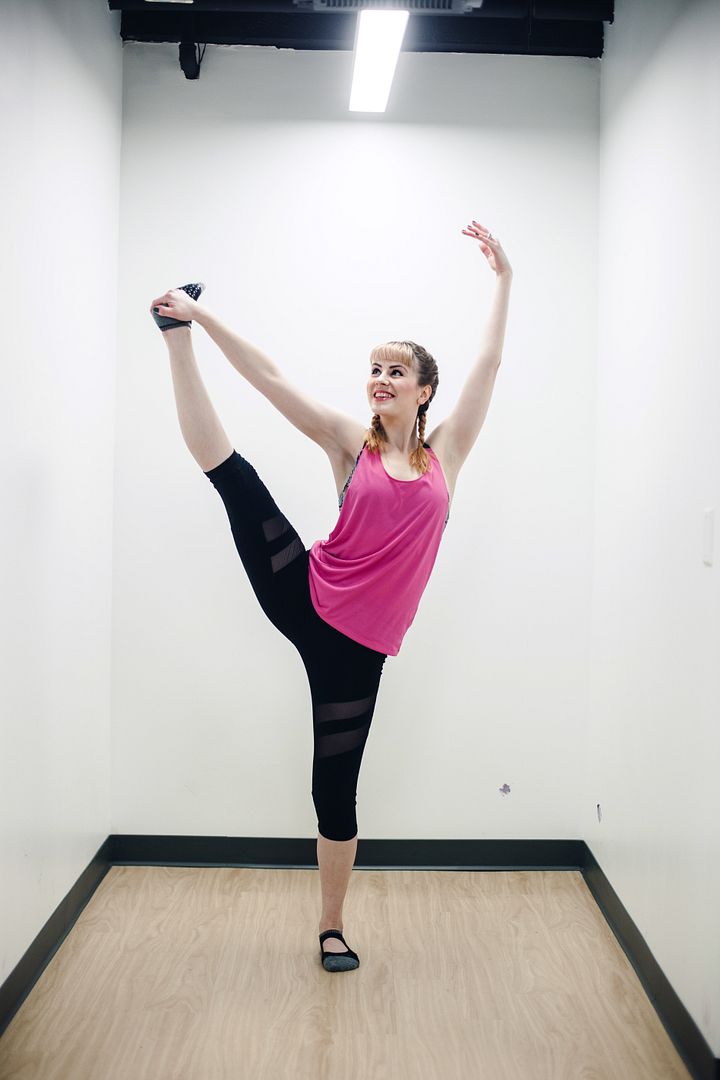 Bar Method is all about using small movements, be it with weights or your own body's resistance, to tone arms, waist, and legs for long, lean muscles. Since I've mostly done aerobic exercise before, it's crazy to me that things called biceps have sprouted up! I wasn't able to do one full push-up until after college when I started working out differently, at which point I got up to being able to do ten. I can now bust out double that without breaking a sweat. My leg muscles have also never been so toned. Nope, not even when I was 16 and dancing 5 days a week.
I've only been doing Bar classes for a little over 2 months now, so if I'm seeing this much of a difference already, I can't wait to see where I'll be in six months, or a year.
Bar Method is a perfect fit for me because of my dance background. I still get to use my flexibility and graceful strength while working out, and I love being in a positive environment where you compete against only yourself and your own limits. Seriously, all the instructors are so helpful and friendly.
Now, I've had the "problem" before where I've put on weight when I've started working out, but I typically don't change size much. Until this. I was definitely getting bigger the stronger my muscles got, which didn't really bother me. However, that totally reversed when my eating habits also changed. (Bar Method is a big advocate on passing on sweets, eating a big breakfast, and portion control, so once I finally followed those rules, it really worked the way it was supposed to!)
I get it: it's literally what everyone has ever said, that it has to be diet and exercise working together, but some things you just have to arrive at yourself. Which brings me to the...
Bon Appetit Magazine's Food Lover's Cleanse
If you've been around me in the last month, I'll apologize, because you've probably heard me go on and on about
this clean eating plan
we've been on. It's two weeks long, but we've kind of stretched it over the course of a month, because we had so much extra produce we wanted to use up from Week 1 before moving to Week 2. The cleanse is devoid of processed foods, but it still allows you things that plans like Whole 30 and others don't like Greek yogurt and dark chocolate.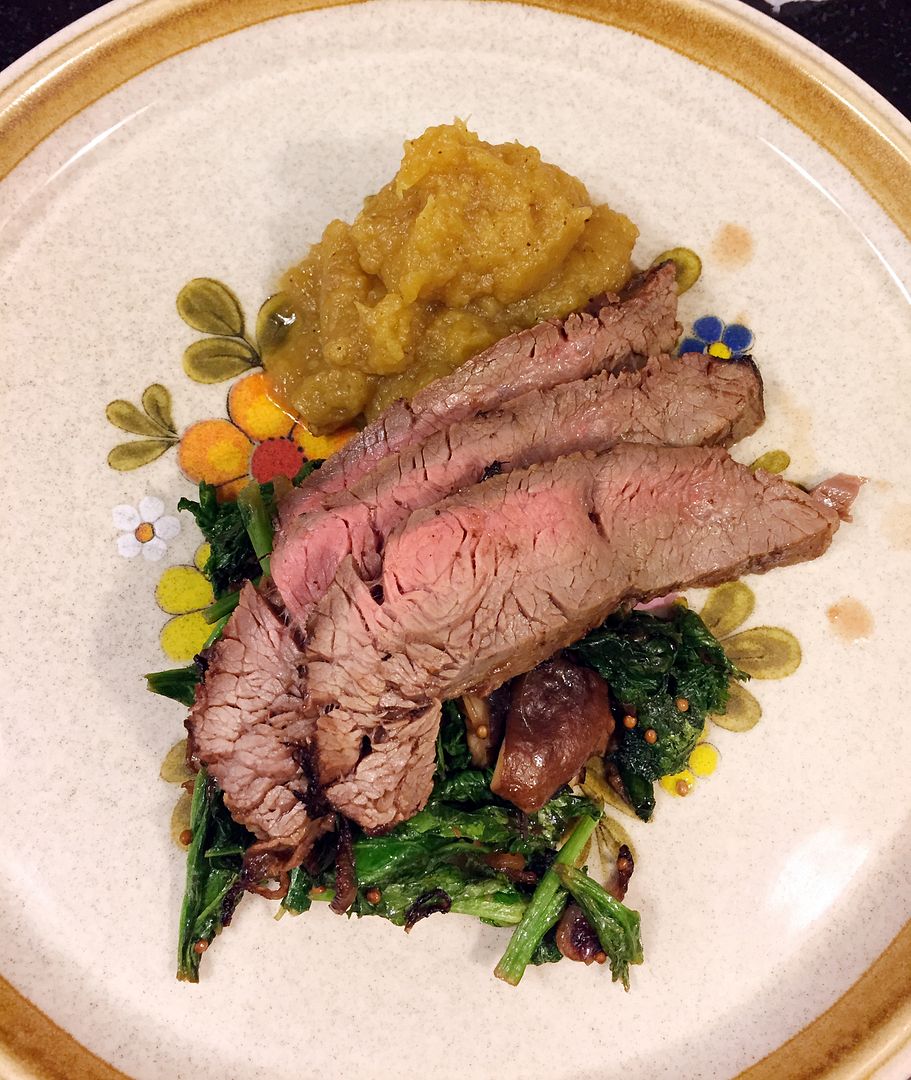 What I love about this is that we're not going hungry. Every morning starts with a large breakfast, followed by lunch, a snack, a filling dinner, and dessert. Breakfast dishes are variations on Steel Cut Oats, Greek Yogurt, and Eggs, and dinners range from Walnut-crusted fish and white bean salad to pomegranate braised lamb shanks with roasted veggies. Lunch typically includes mostly greens and vegetables, with leftovers from the previous evening's dinner on it. The chive bulgur and smoked tomato chickpeas we've made will definitely be heavy in our future recipe rotation.
If you asked me if I thought I could go weeks without bread or cheese even a couple of months ago, I would have laughed in your face. It's been exciting knowing I can just say no to certain foods and not miss them. I also kind of don't want to add all them back in because I'm noticing such changes in my body. I didn't realize how bloated I felt most of the time until I don't anymore. I feel stronger and more flexible when working out, and crazy stuff is happening like eczema that's been bothering me for over a year has just disappeared. I told my husband, "gosh, it's almost like what you put in your body makes a difference!" (heavy on the sarcasm there, obvs).
Other than our fancy dinners out, we were never eating super terrible foods before. I don't think I eat fast food more than once every other month, and we only buy soda a handful of times a year, so I didn't think we were
that bad
. But we weren't that
good
either. Until we started the cleanse, I honestly didn't realize how few vegetables and vitamin-packed foods we were eating. This has been a game-changer for us. Even if we don't strictly stick to using these recipes forever, we've got tons of useful recipes and knowledge to go forward with.
Seriously, I would recommend it to anyone and everyone if they have some patience for grocery shopping and time to spend cooking. At least make one or two of the meals to see how delicious they are!
Overall, do what works best for you. Find a class, start with a DVD, cut out sweets, eat 2/3 veggies and fruit, or whatever you want to commit to. But stick to it. It's crazy how natural it becomes when it starts becoming a routine. I've been at this for only a few short months now, but with how much better I feel, I don't see myself ever falling back into lazy and unhealthy patterns I've skated along with until recently. And now I've got all of you holding me accountable, so I have to stick with it!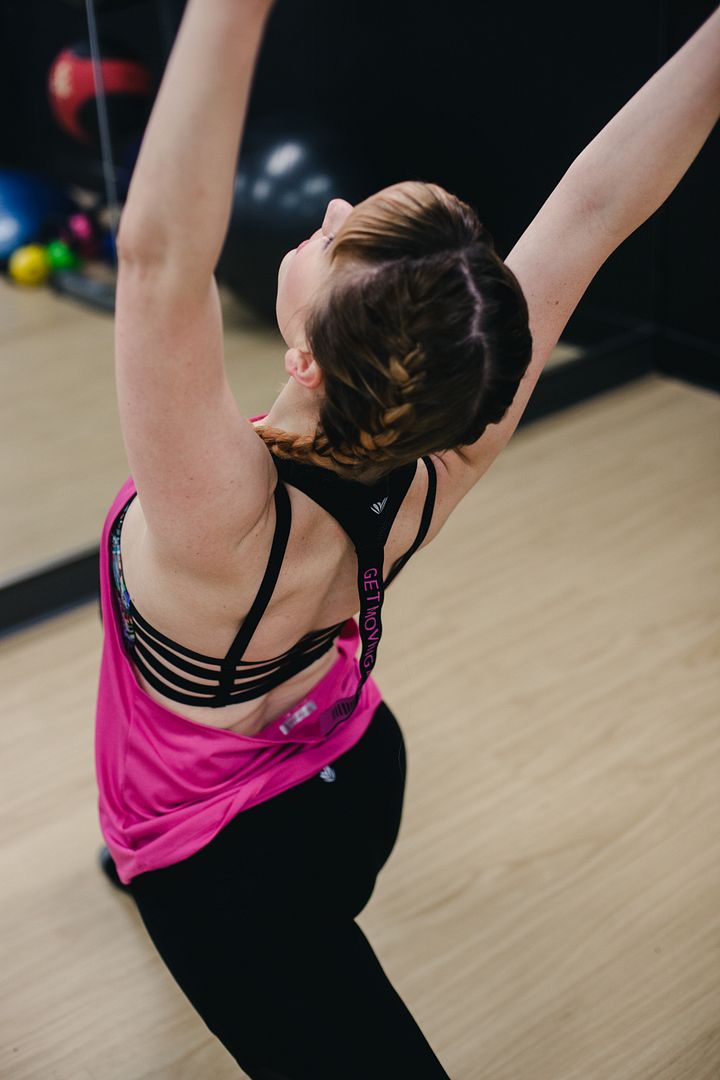 Outfit Details:
Maroon Outfit Details: Top:
Forever 21
, Leggings:
Forever 21
, Weights:
3 lb
Pink Outfit: Bralette: Target (
similar
), Capri Leggings:
Forever 21
, Tank:
Forever 21
, Socks: Bar Method (
Similar
)
Pink Outfit Photos by
Chris Yankey