Molly shared her favorite winter coat that she's been sporting this season, so I figured I'd steal her idea and share mine too! We figure, if you gotta bundle up, you might as well look good while doing so!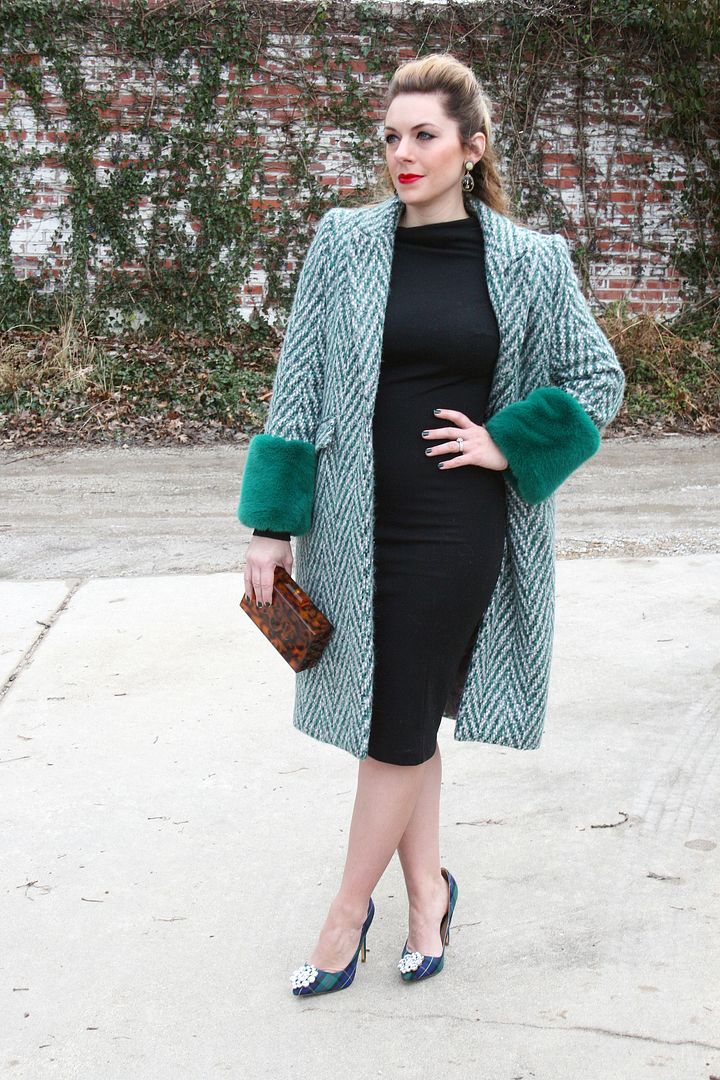 I really love the vintage feel of this coat. The green details and fur make it a slightly more funkier version though, which is just fine in my book. I also love how the shoulders have just the slightest structured edge, making for an on-trend structured shoulder look.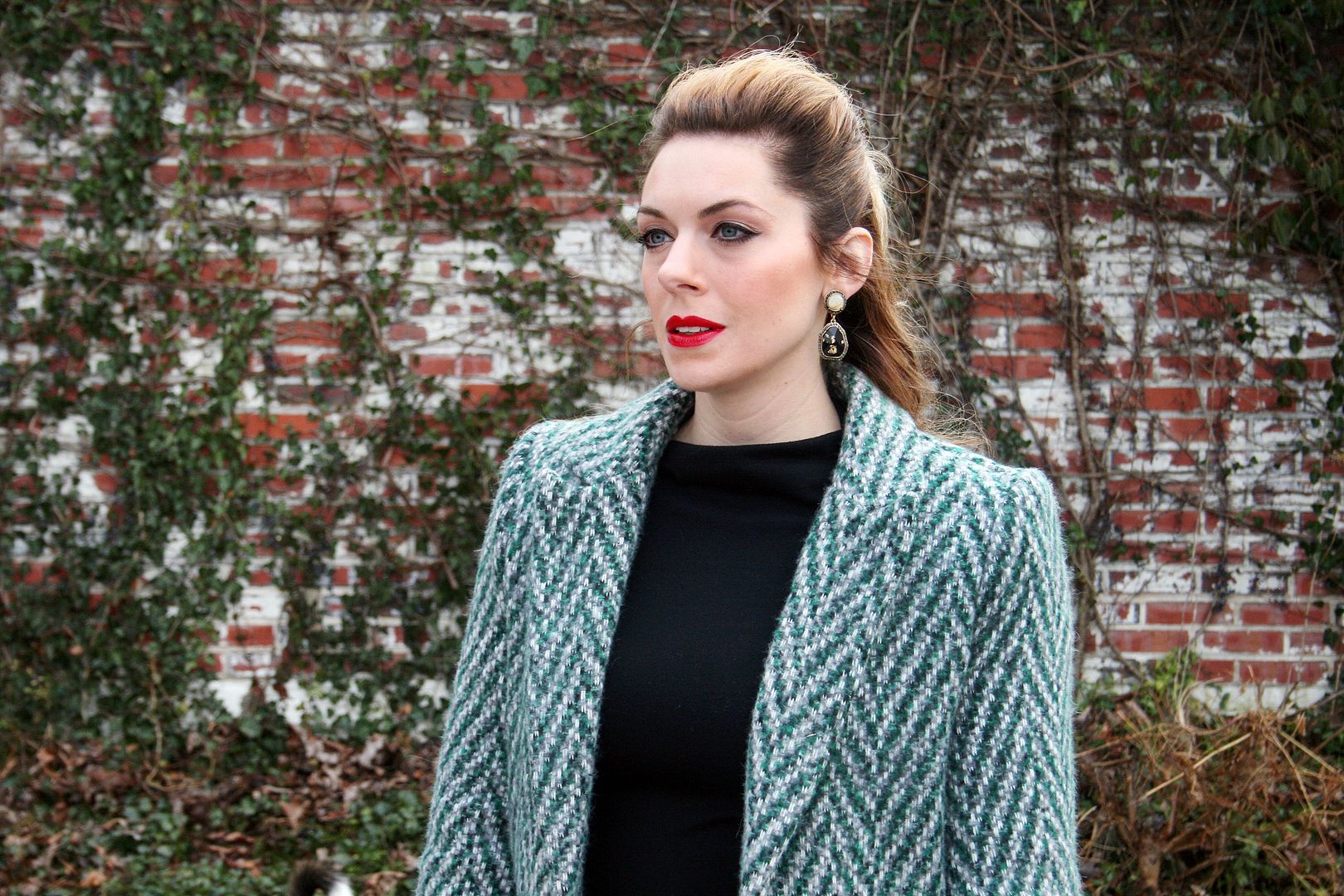 Surprisingly, this coat goes well with a lot of outfits I've been wearing this season, but I paired it with this sleek
black dress
and
tartan pumps
for an elegant nighttime look, heavy on the vintage vibe.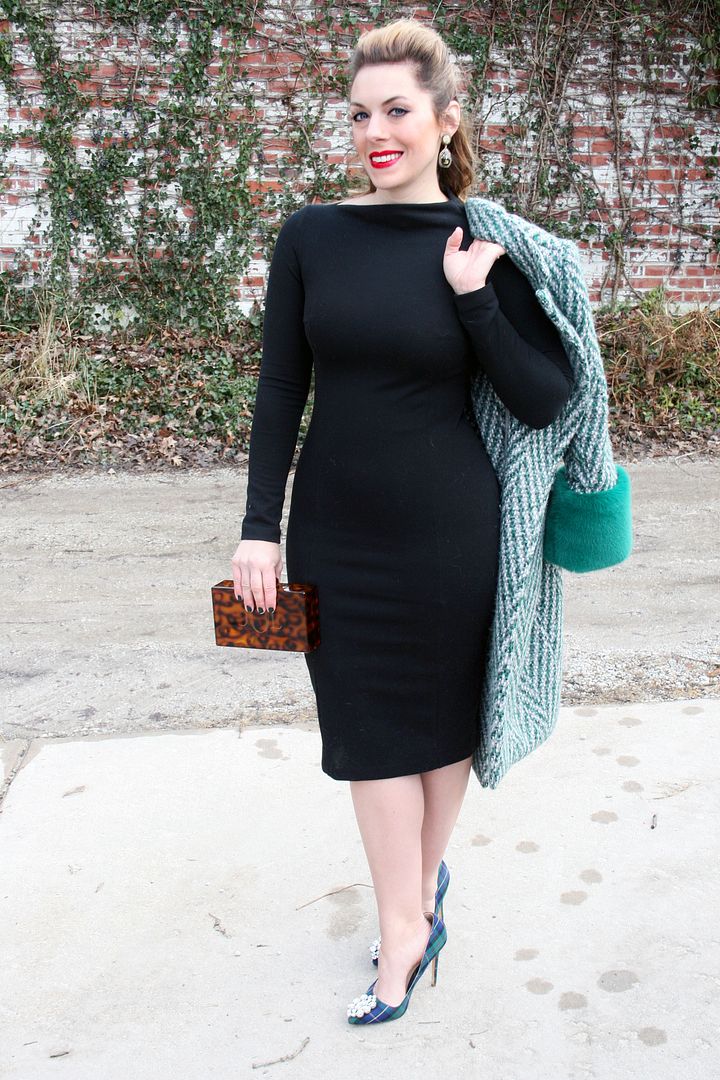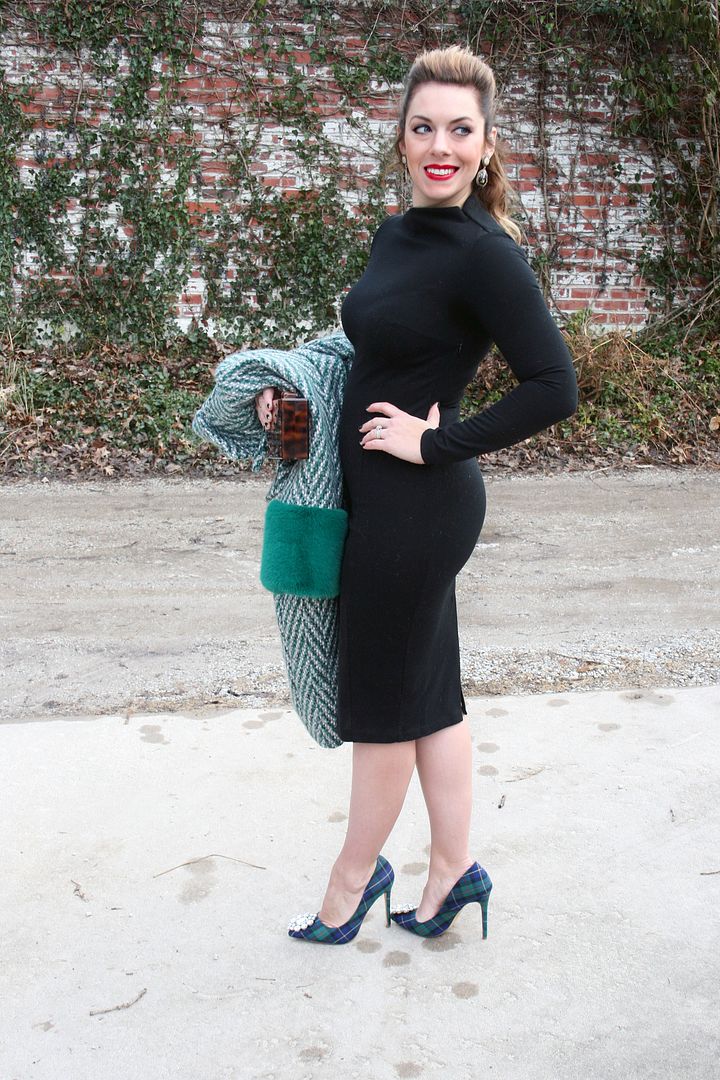 I'm really loving vintage inspired pieces lately. I saw this clutch on Instagram and it ended up being on sale, so I just had to get it! I figured it would be a cool memento to pass on to my granddaughters one day. The monogramming was free, so I sprung for that to give it an extra retro feel.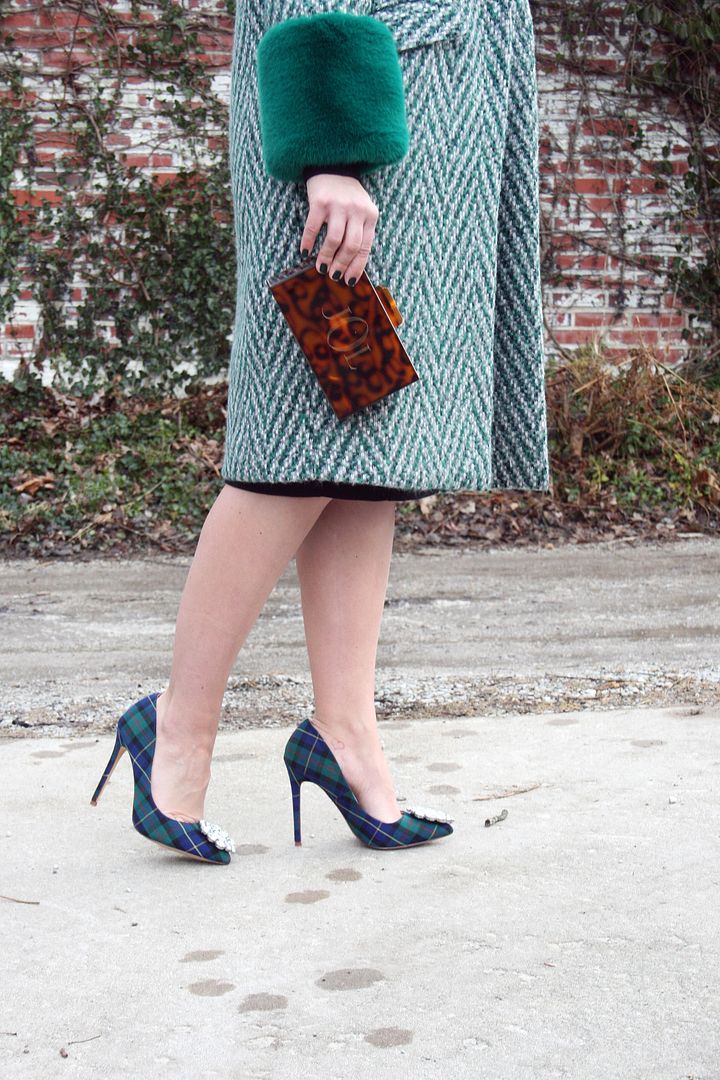 How do you like to dress up your winter clothes? Let us know in the comments!