I've fallen in love with embroidered pieces this fall and winter. There's something so cozy and nostalgic about clothes that look like they're decorated with handmade art. From jeans, to embroidered shirt details, to skirts, I just can't get enough of this trend that's so perfectly old and new.
When I saw this Garden of Eden embroidered mini skirt, I knew I had to have it. Well, I knew I had to try it on, and once I took that step, there was no turning back. Out of a whole pile of clothes I took to the dressing room, I ended up trying on this bell sleeve top with the skirt, and well, as you can see the rest is history. Its simple elegance perfectly balances the busy design on the skirt while keeping the look sleek and structured.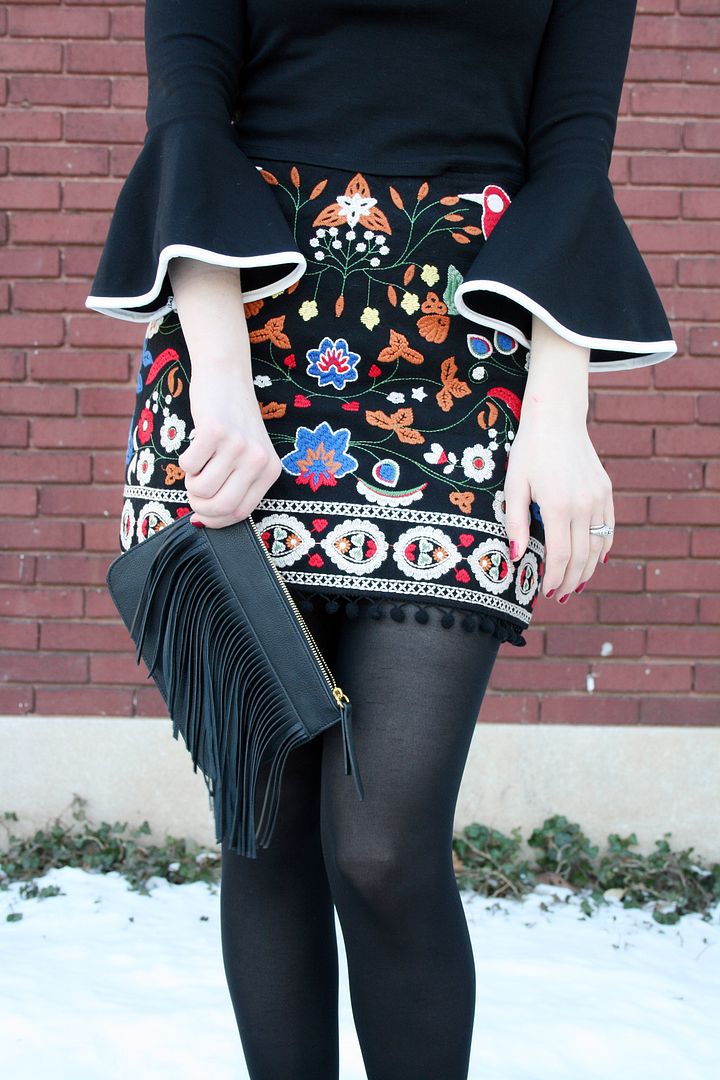 Not only do I love the vibrant colors and design of the skirt, but look at that little added bonus of pom-pom fringe! It's really the cherry on top (or bottom?) of the already adorable skirt.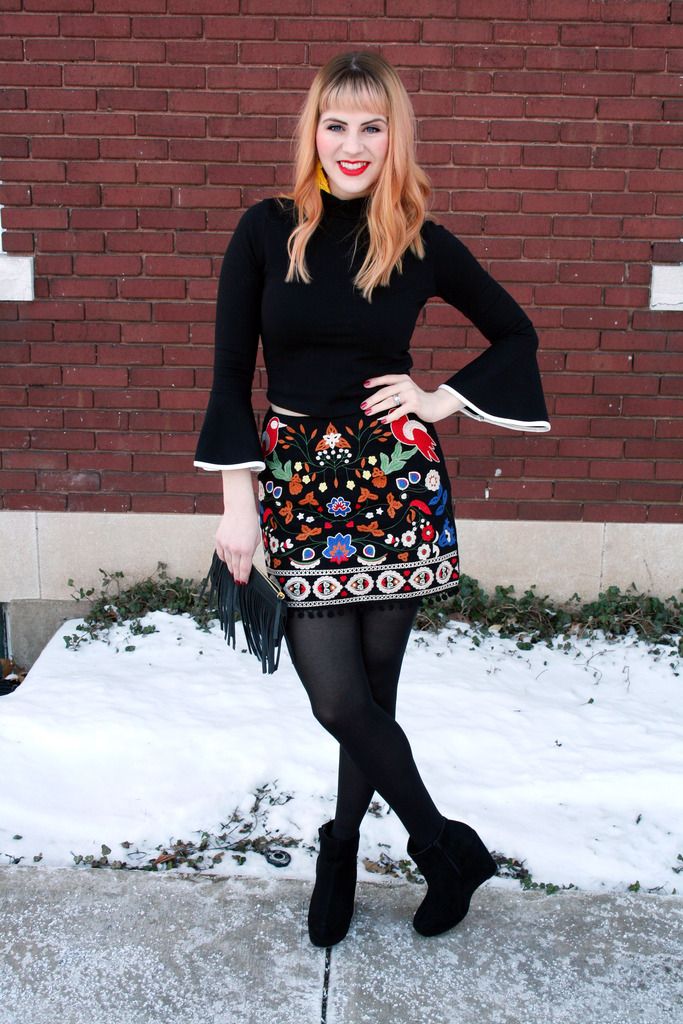 You've seen us post about Donna's Dress shop, a local Kansas City shop before when we styled
Holiday Vintage looks
and
Bold Vintage pieces
, but they also have modern pieces that are simply vintage-inspired. Both of these modern pieces came from Donna's—a must on your list if you're in the Kansas City area.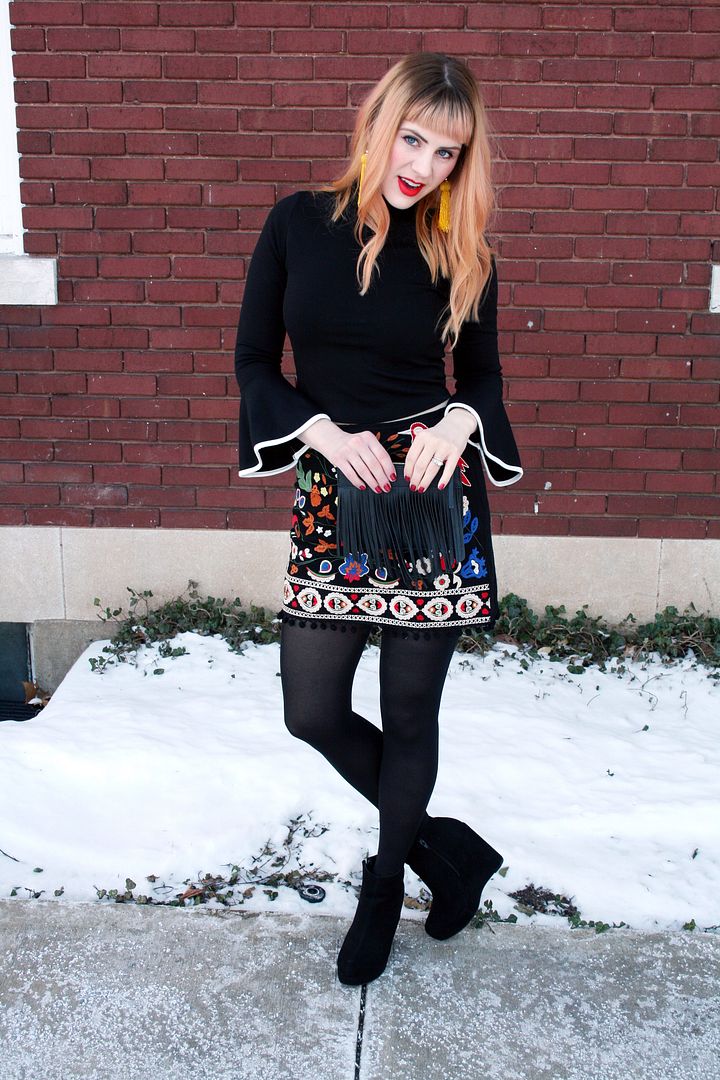 Since it's so dang cold outside, tights were a necessity, though I do love the look of the black from head to toe they provide regardless of warmth, which lets the pattern shine even more. A fringe clutch and chunky black wedges ensure this look is date-night-ready, and a hot coral lip ties in nicely with the color from the skirt and reinforces a truly classic vibe.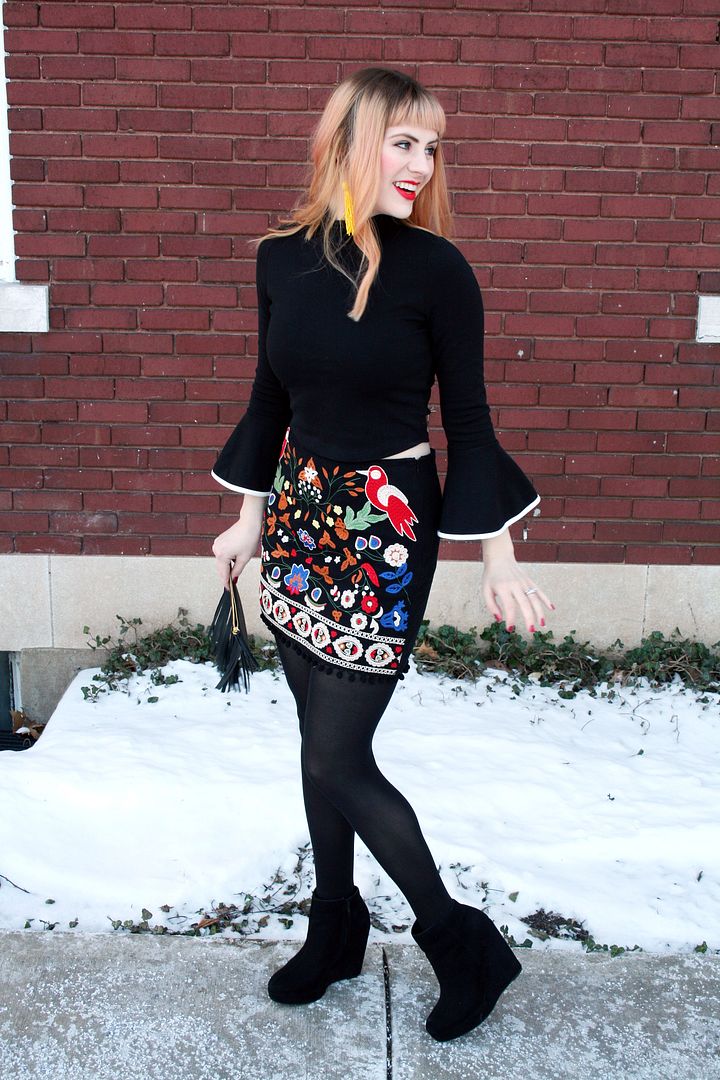 What prints and patterns are you drawn to this season? Or what's your go-to happy print for any occasion?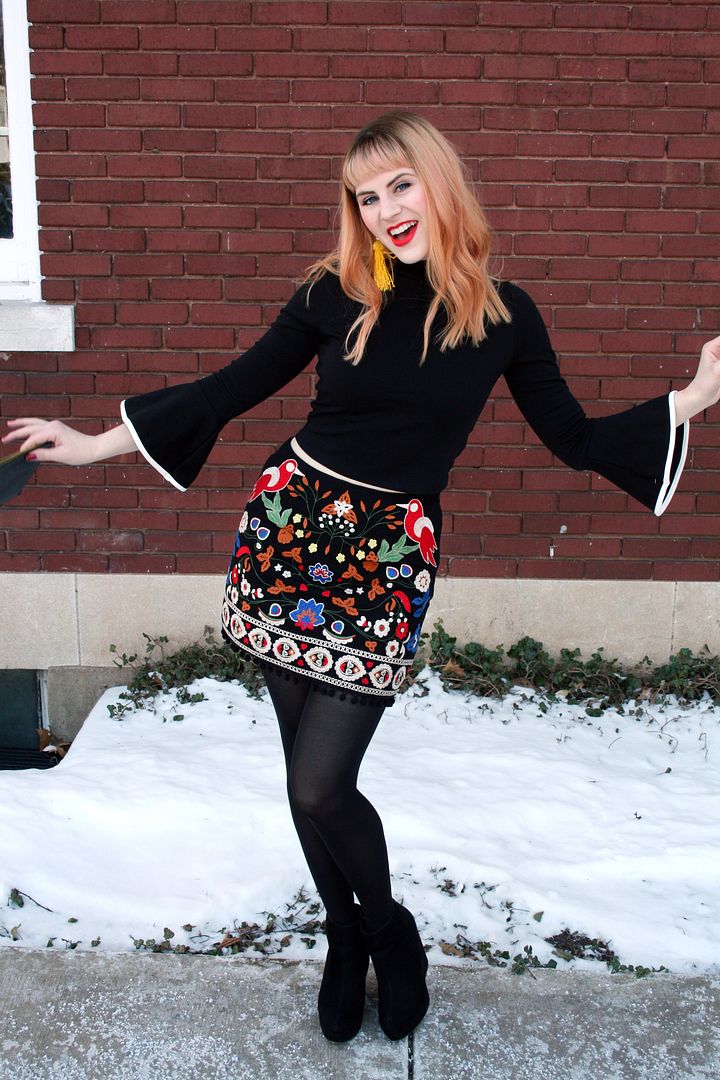 Outfit Details: Top: Donna's Dress Shop (
similar
) , Skirt: Donna's Dress Shop (similar
here
and
here
), Earrings: H&M (
Similar
), Wedges: H&M (
similar
)