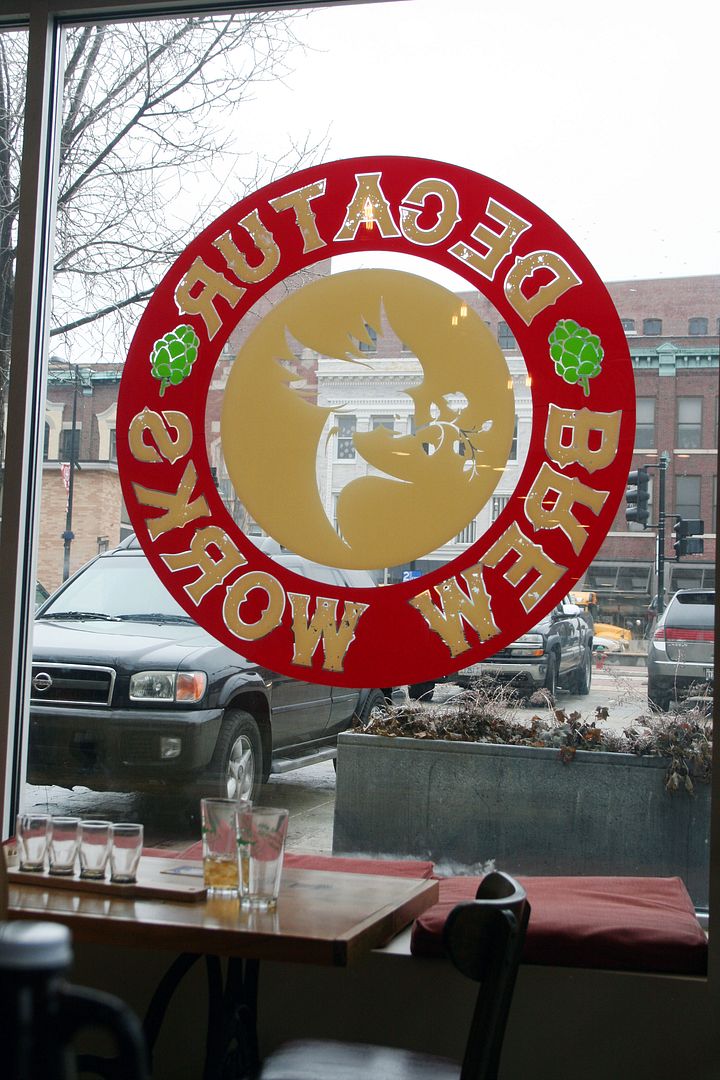 Decatur has finally gotten a brewery and it has been hoppin' (pun intended) ever since it opened!
Decatur Brew Works
is the first brewery and taproom in nearly 100 years in Decatur. The owners are beer enthusiasts and they have dozens of years of experience brewing between them. They offer a wide range of beers that are made on-site, as well as a ton of beers, ciders and meads from other craft breweries.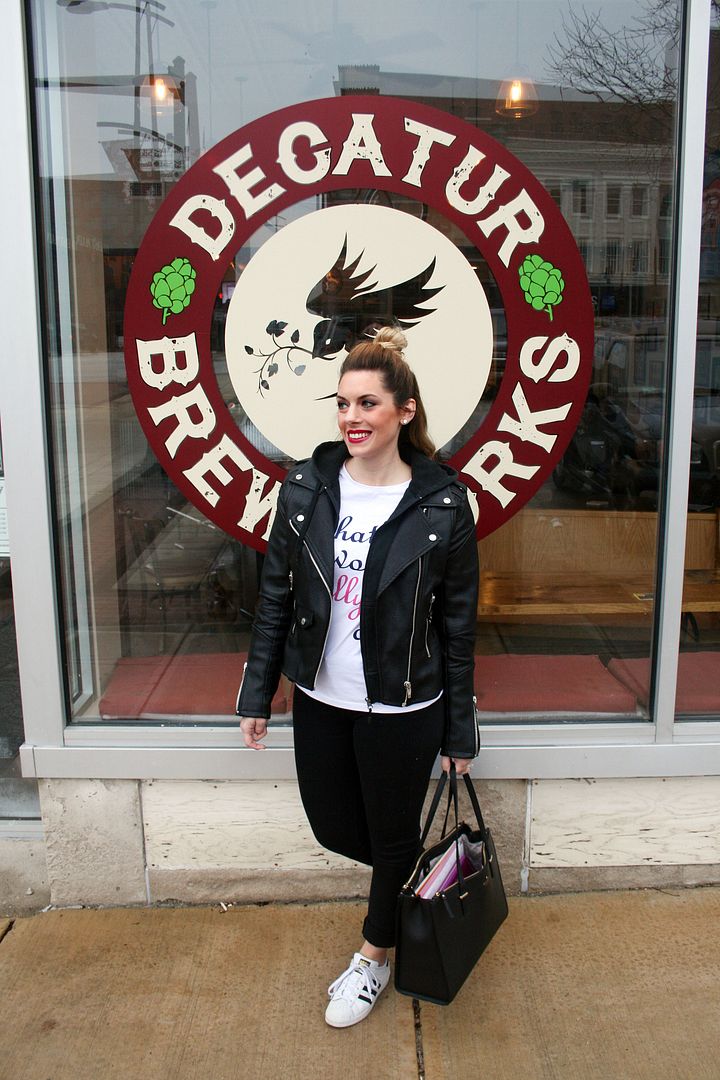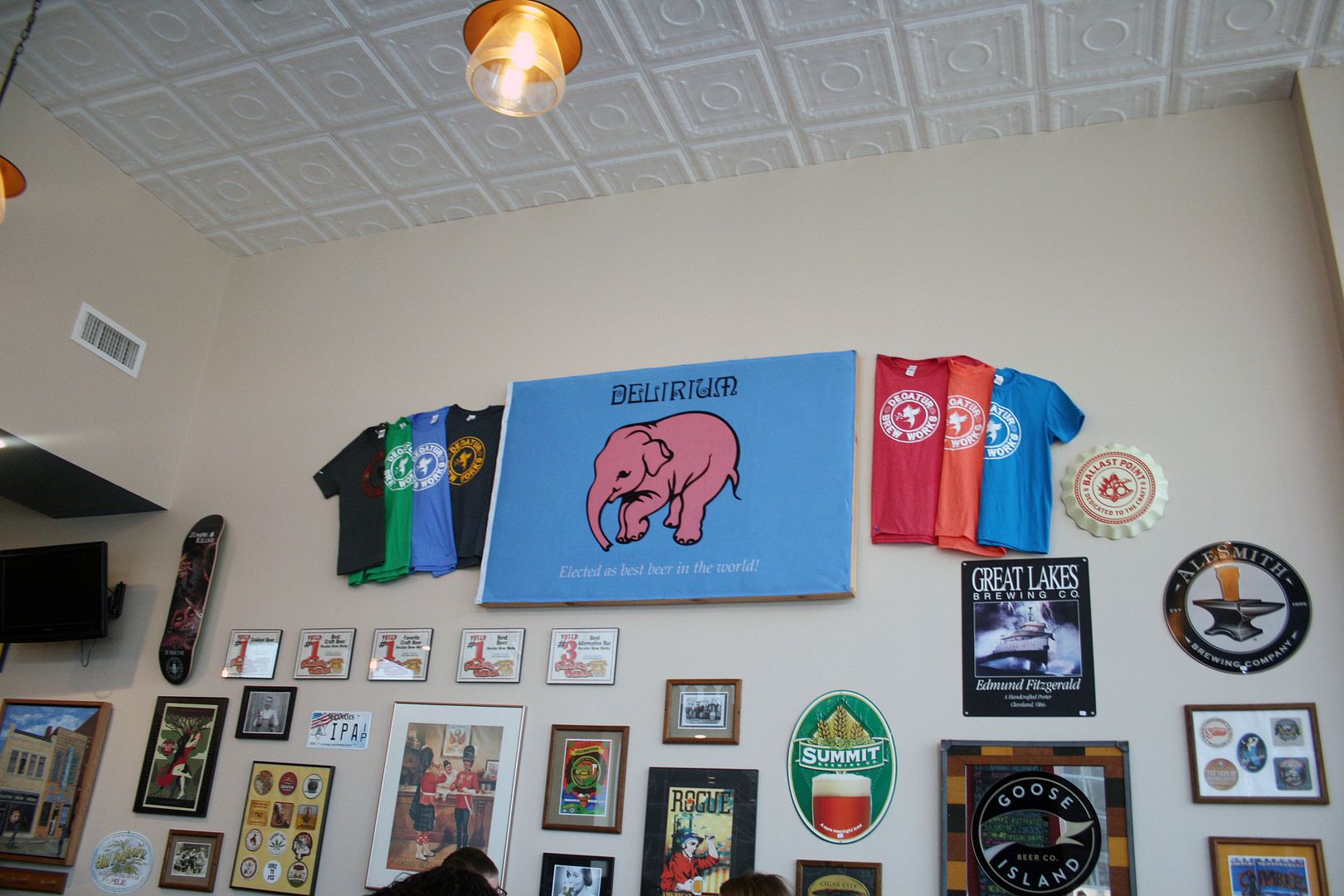 When you enter Decatur Brew Works, you are greeted with fun and eclectic decor, a warm and cozy interior and a welcoming atmosphere. There is even a small game area in the back that holds various vintage games!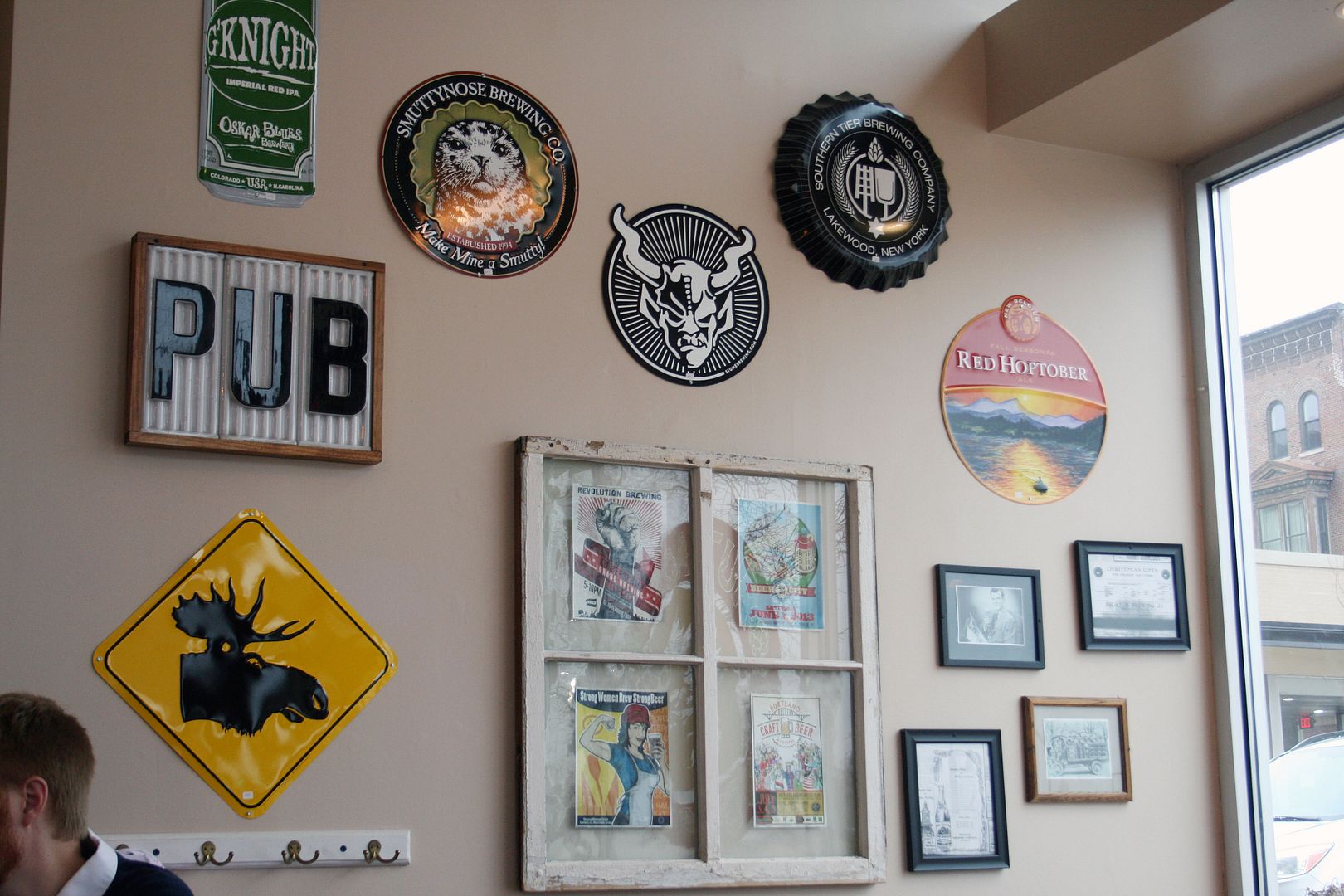 This time around, we went on a rainy Saturday afternoon, which was a perfect time to go. There was a good crowd of people, but it wasn't as busy as a Friday or Saturday night. My husband got a sampler flight and I got a pint of Blake's Wakefire Hard Cider to start.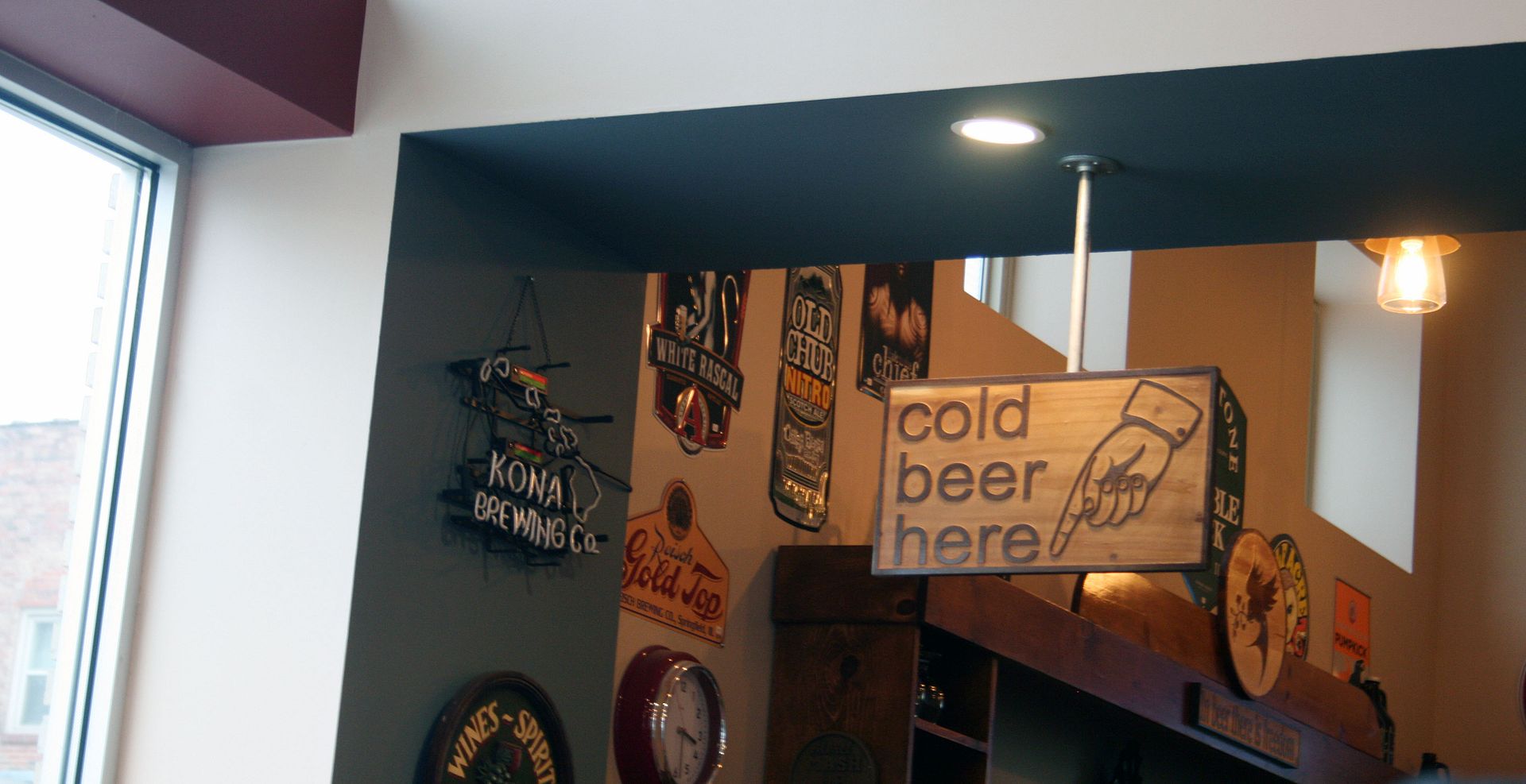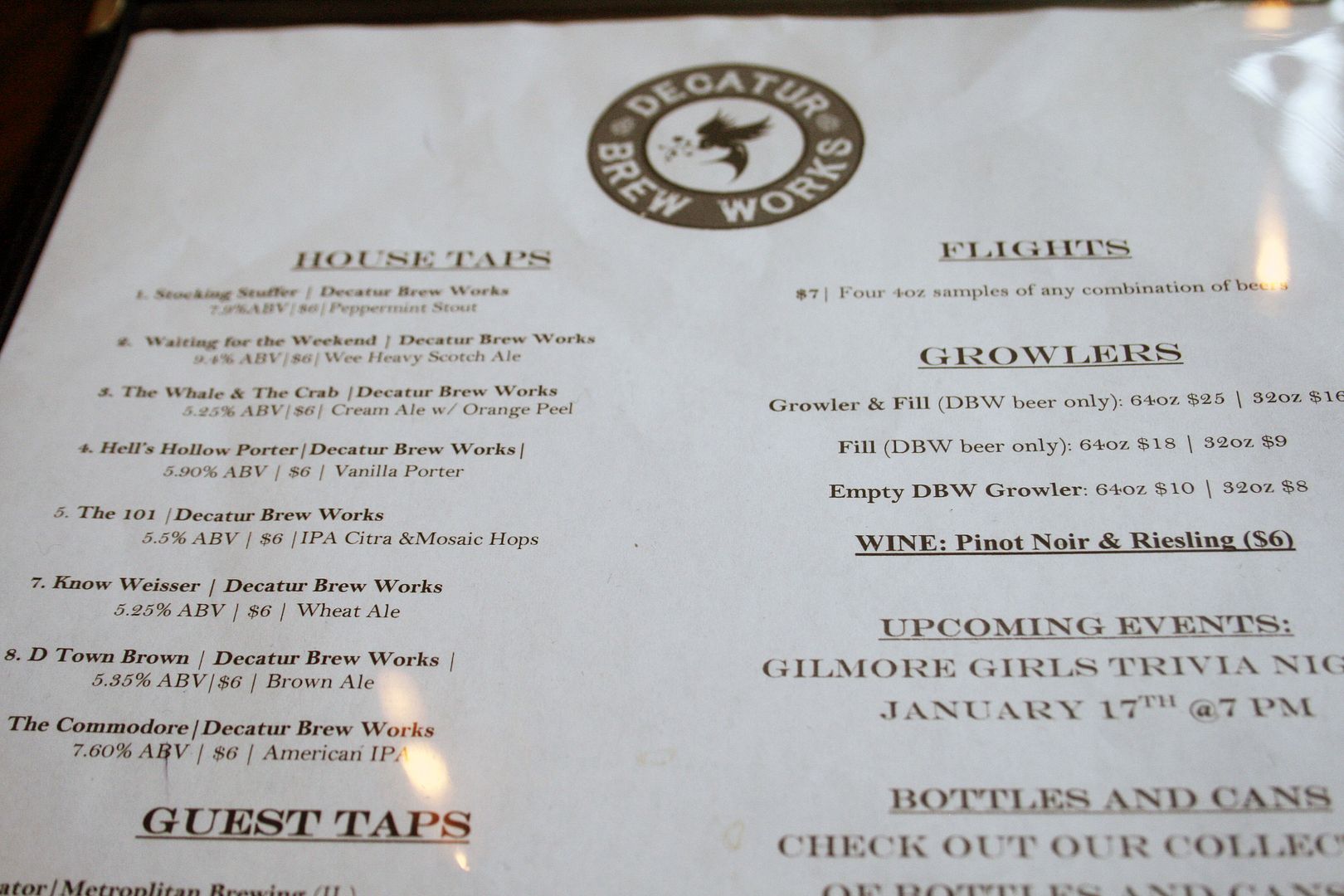 My husband received a growler of the Hell's Hollow Vanilla Porter from Decatur Brew Works for Christmas and it was a huge hit at the New Year's Day party we went to. I haven't met a cider I haven't loved there either. The best thing is, they are constantly switching out their menus and bringing in seasonal brews, so you get to sample new things all the time!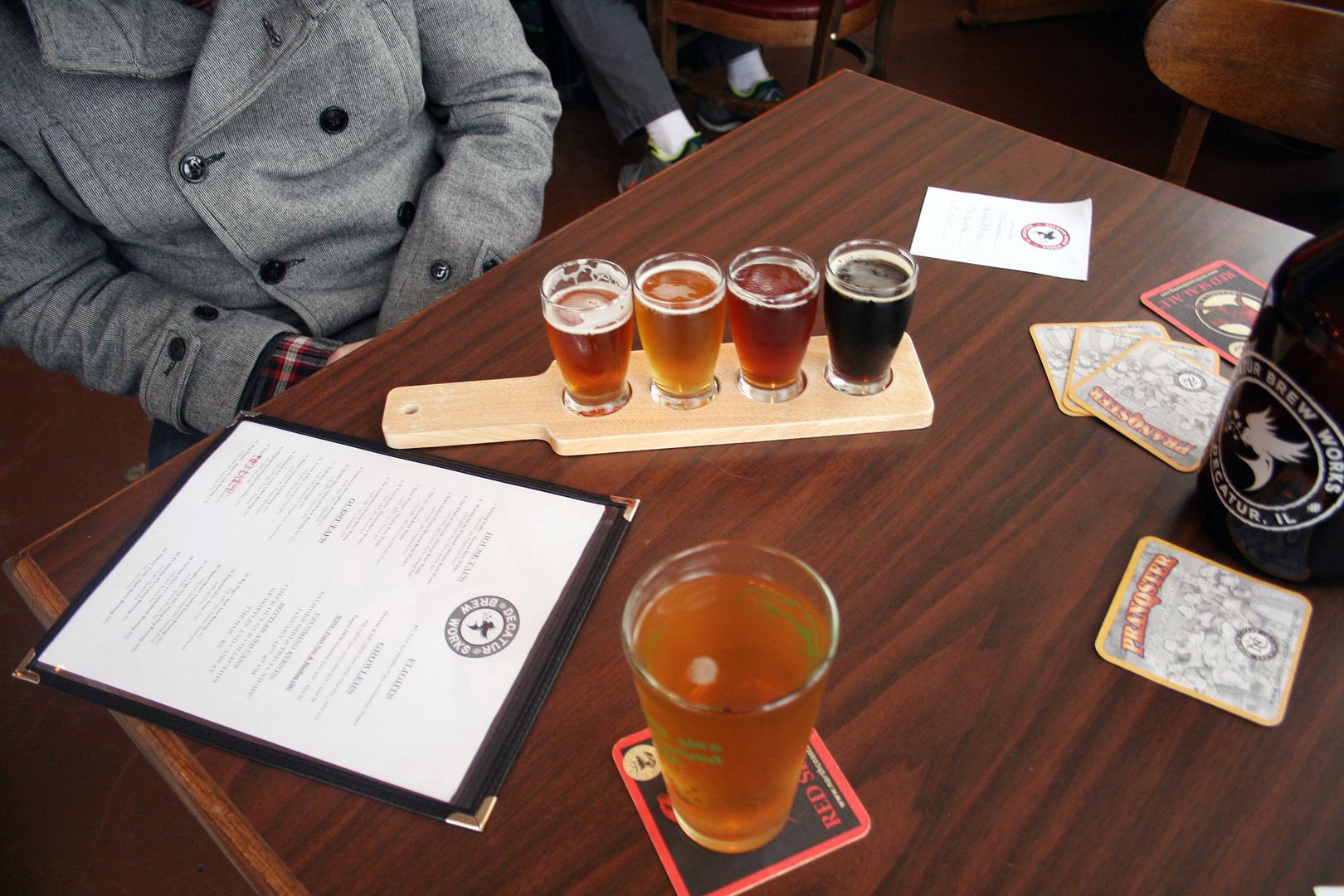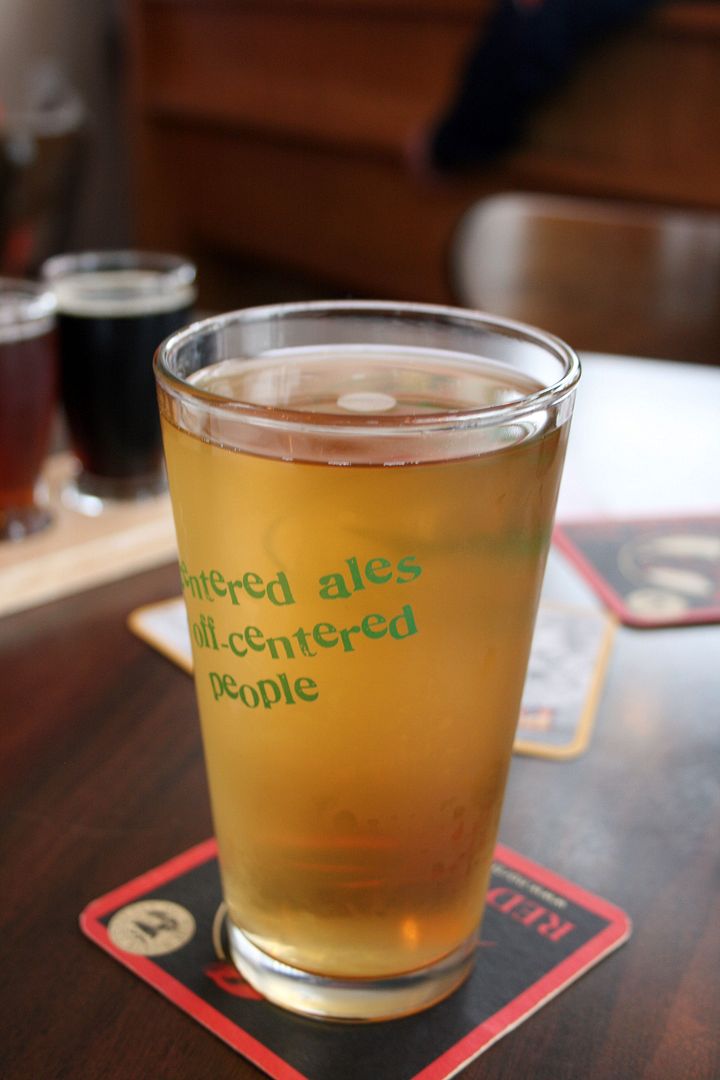 Decatur Brew Works likes to focus on what they know best, which is beer, so they don't serve food. However, you are highly encouraged to bring your own food to eat or have some delivered. Nothing like having a pizza delivered while you're sipping your way through a flight!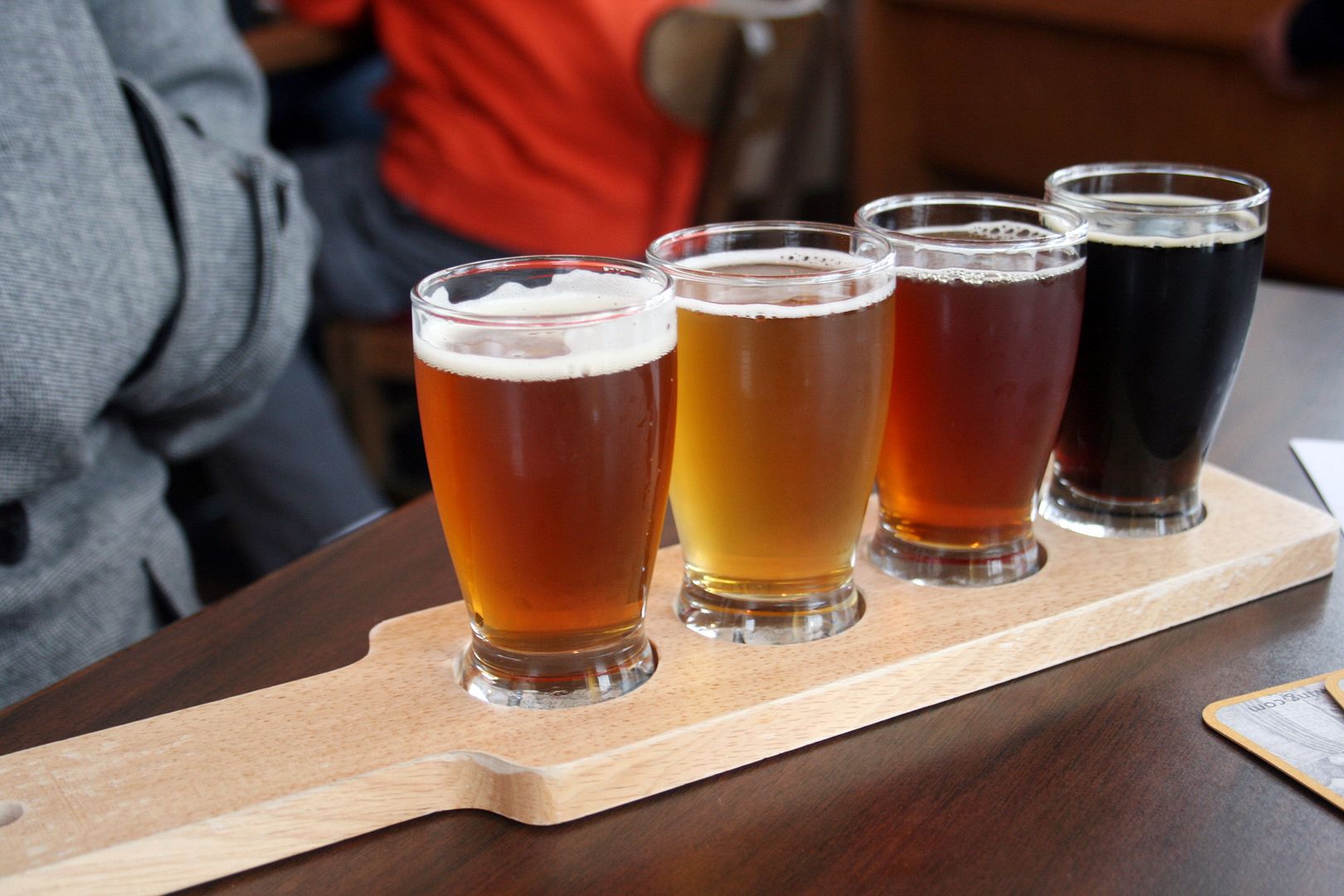 They also host a ton of different events at the brewery, like Yoga on Saturday mornings, trivia nights, and painting classes. A full list of events can be found
here
. I personally am hoping to make it to a Gilmore Girls or Harry Potter trivia night soon.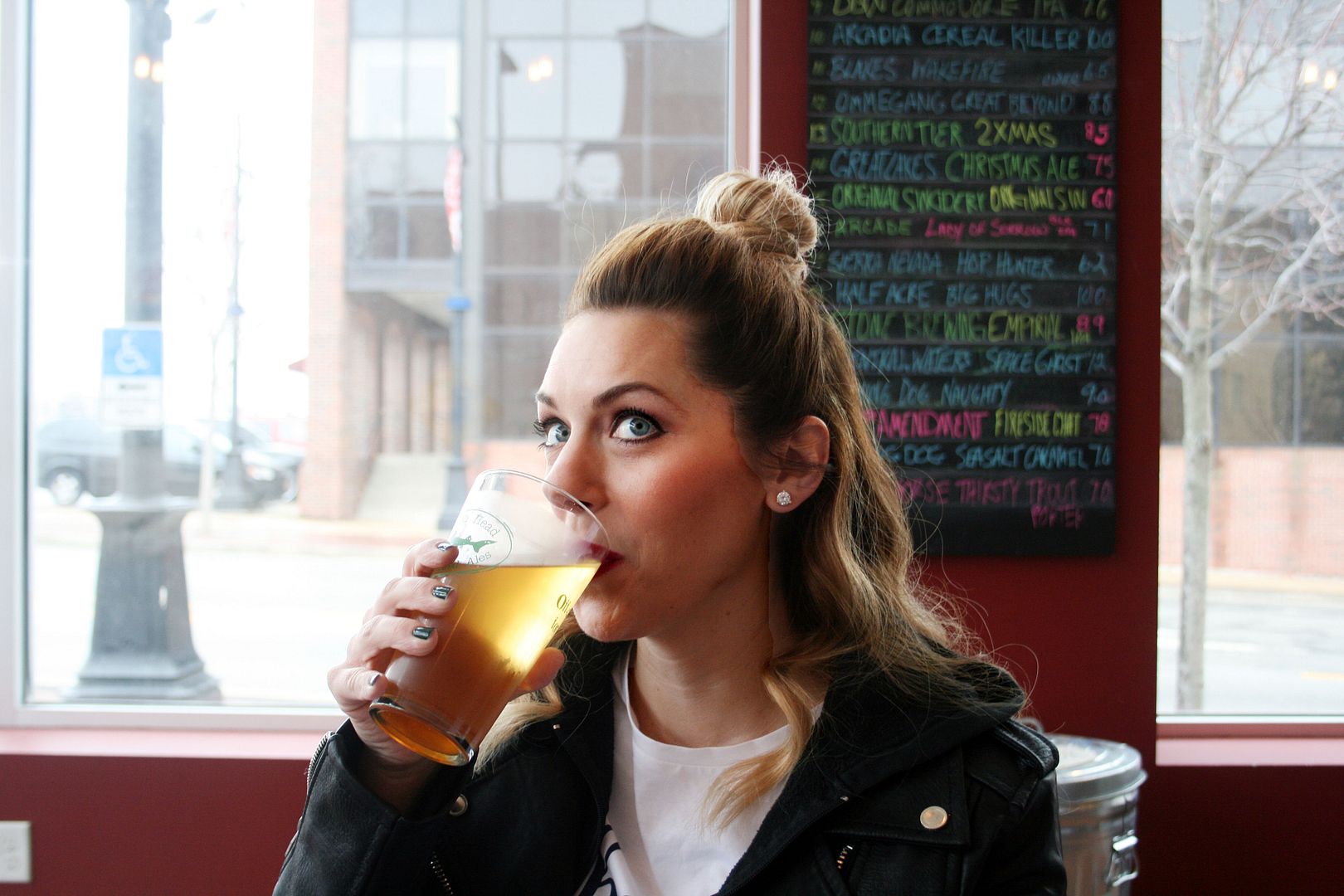 Whether you are looking to pass a rainy Saturday afternoon or meet friends after work for a drink or two, Decatur Brew Works is the place to be! Save me a seat and a hard cider!
Cheers!