Have you checked out
SoT Social
, the elevated cocktail bar located in the Crossroads district of Kansas City that opened this fall? This ain't your run-of-the-mill drink spot, folks. Many of the inventive cocktails have interactive components, unusual combinations, and super fun presentation. Not to mention, delicious bites will add to the experience of sipping on these fancy drinks.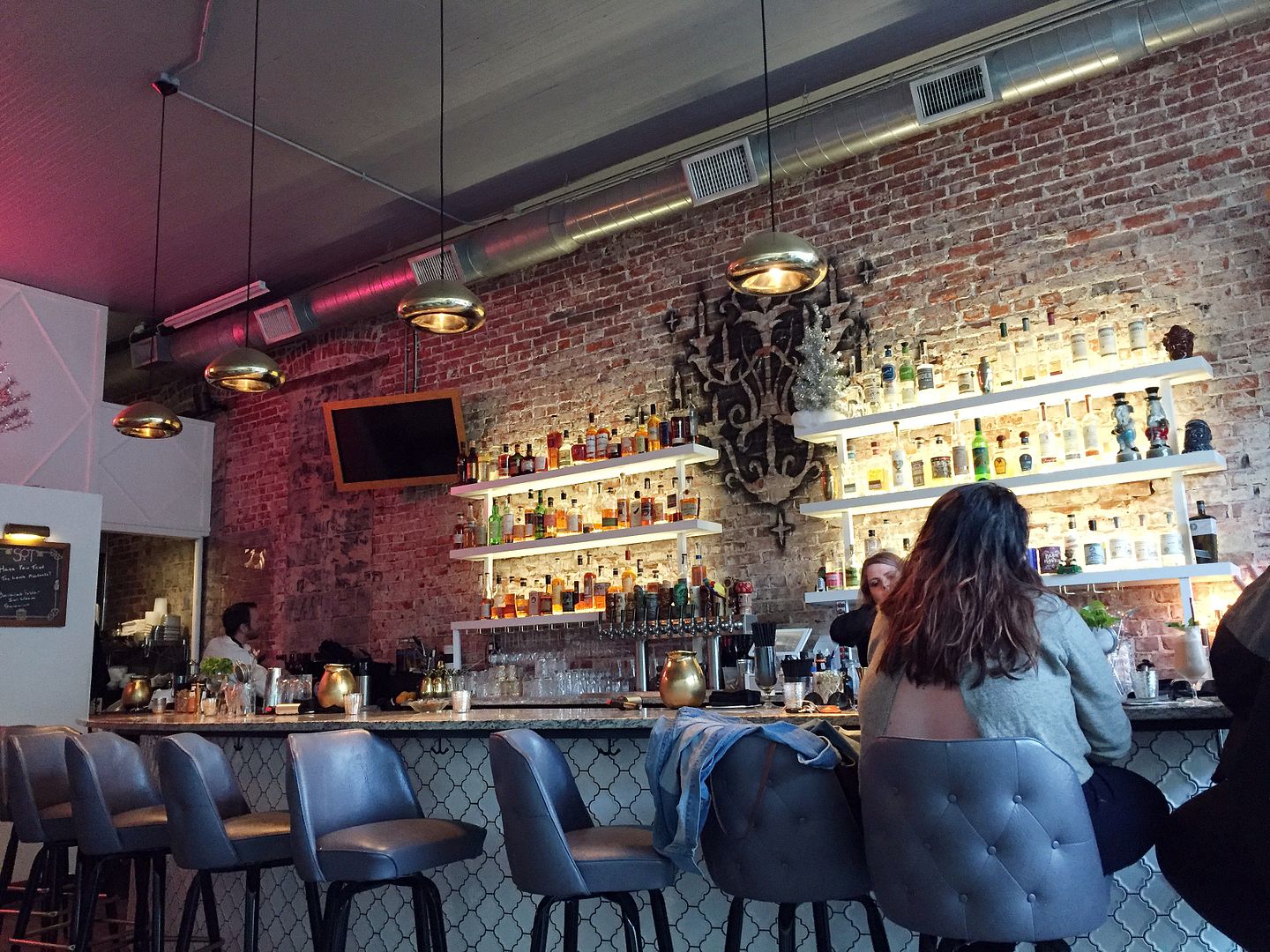 This tucked away little bar is equal parts fancy, relaxed, and eclectic, in decor and menu alike. SoT stands for "South of Truman," but was also slang for drunkard in the 15th century, and the name is fitting, as the drinks are deliciously potent.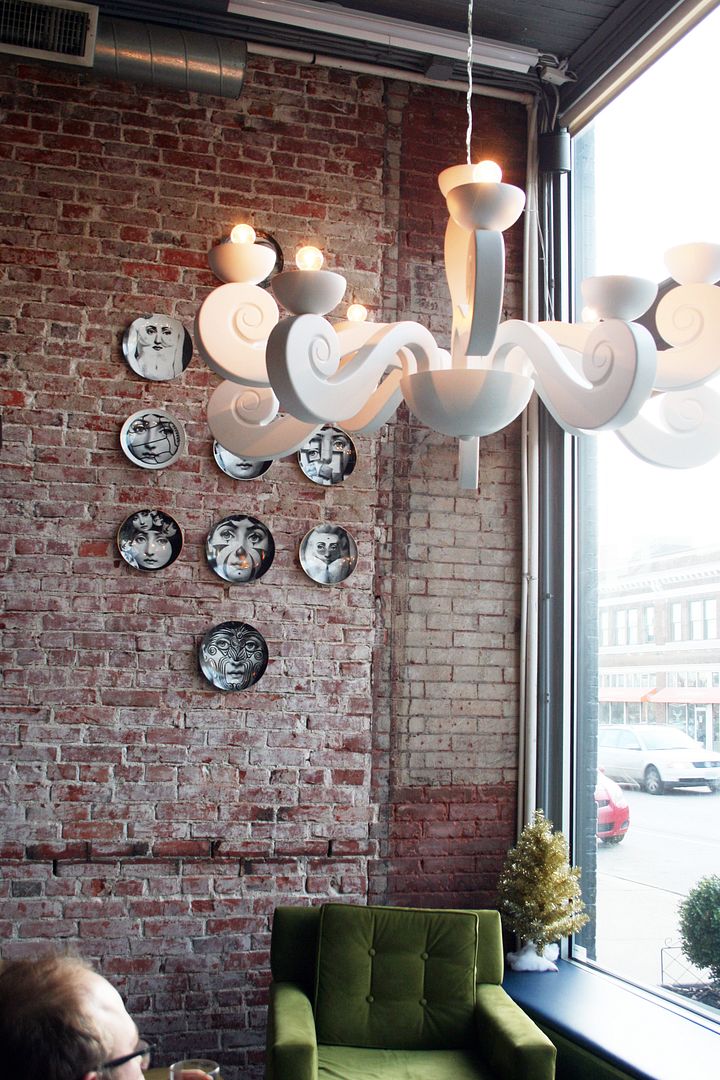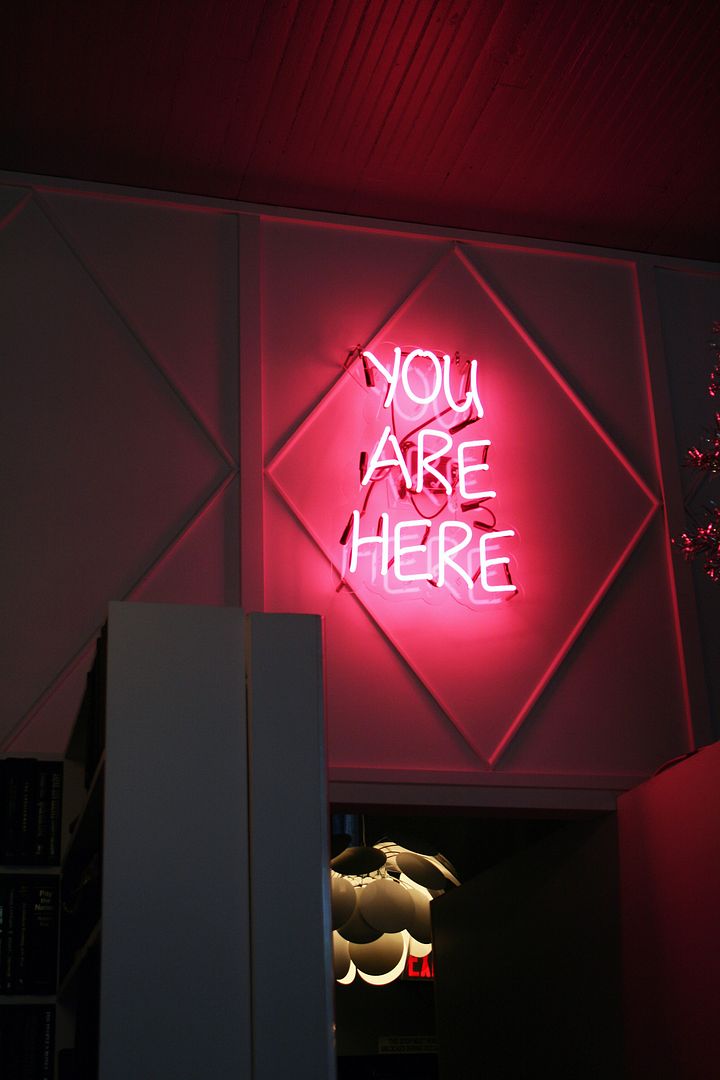 The decor ranges from velvety vintage chairs, to electric pink signage, to a whole bookshelf wall filled only with books black spines and silver foil lettering. Every corner of this place is highly Instagrammable if you ever use that as a benchmark for deciding where to sip your beverages. It's also included on the
Winter Warmer Passport
(shown below), which is a booklet of 30 different two-for-one drink specials all around Kansas City (and select other cities) for only $20!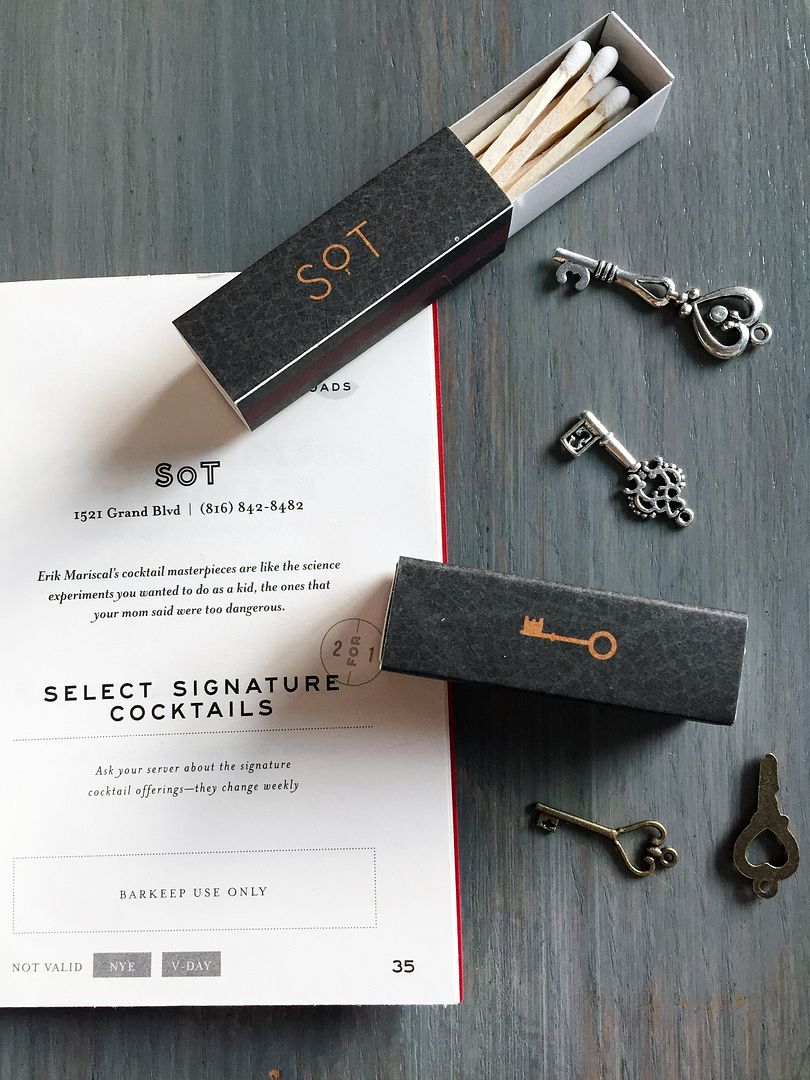 I ordered the tiki cocktail, which features dark rum with lime and ginger notes and served in a golden pineapple chalice. My husband got The Cold Brew, which was basically a souped up White Russian. Very tasty. I can also recommend The Clarified Milk Punch, which has gin, elderflower, and black tea ingredients to name a few. Interactive cocktails include The Cocktail in the Rocks, where the cocktail is inside a sphere ice cube that you have to break to release, The Interactive Dirty Martini, with a molecular olive that you pierce to release olive juice, and The Smoky Cocktail, which comes out, yep—you guessed it: smoking.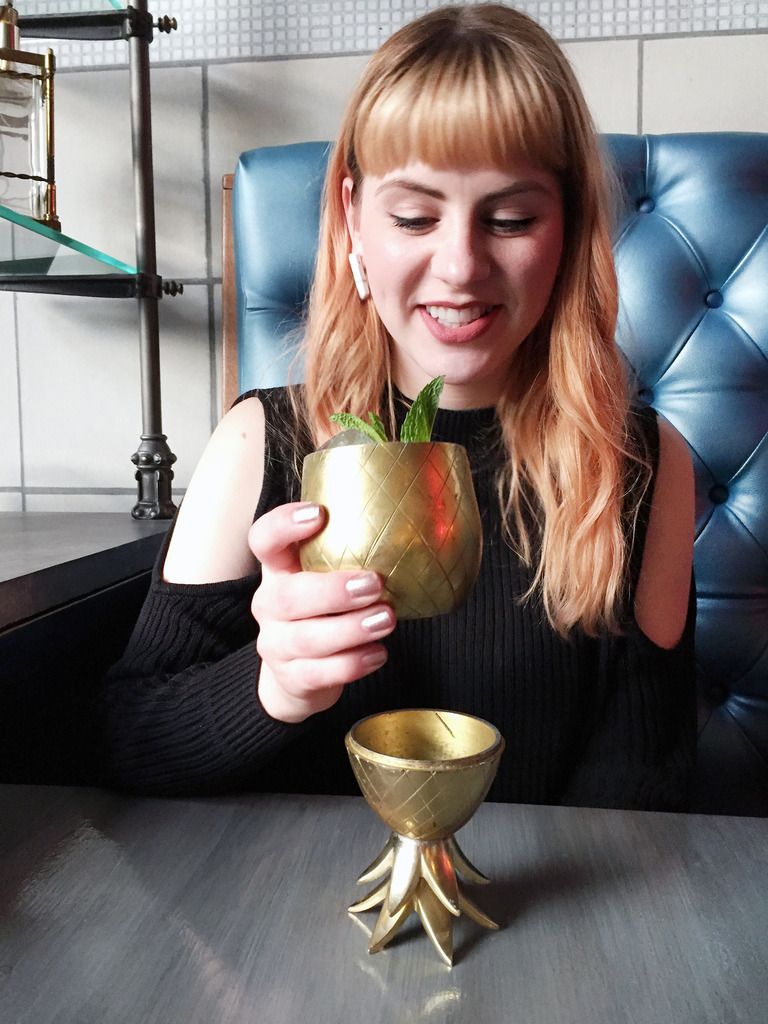 We were especially excited to try out SoT when it opened this past fall, because we know the chef, Mark Dandurand, who I went to high school with. We'd previously tried his creations at
Ca Va
, and were super impressed; we were equally as impressed here.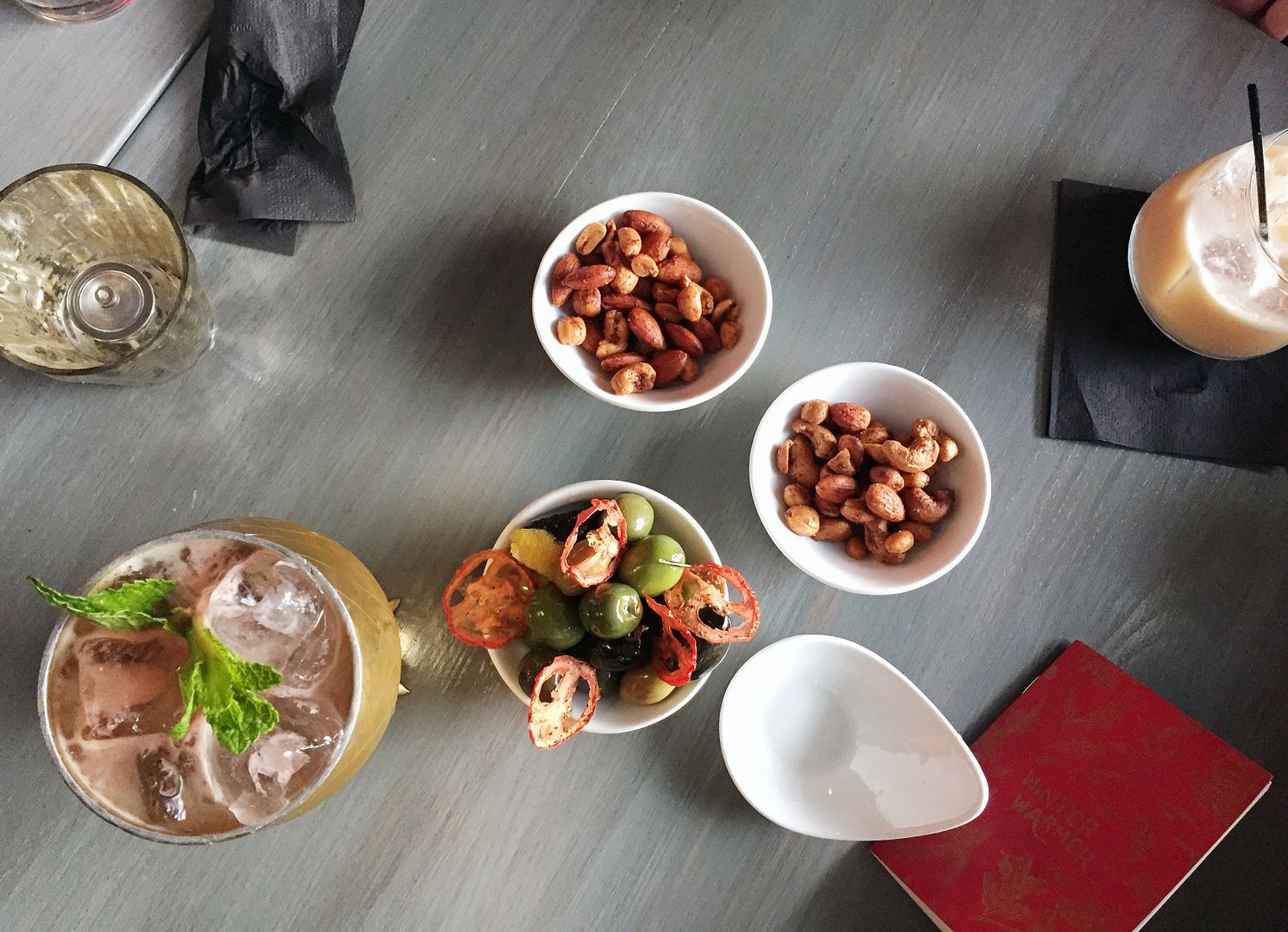 We snacked on silky marinated olives and sweet and spicy roasted nuts, which were perfect accompaniments to the cocktails we had. The chef also brought us out a couple of house-made gummy bears, which packed a delicious punch and had the perfect texture. He says he created them because he wanted to add something fun and kind of weird to the menu. Also, can I steal "fun and kind of weird" to be the tagline of my style? We ended our little happy hour with a blueberry tart that was a perfect balance of fresh and comforting. Mark told us he'd found the recipe in an old cookbook his grandma had that featured peaches, but he adapted it to work for blueberries. See, it's not just the decor, they even have retro food!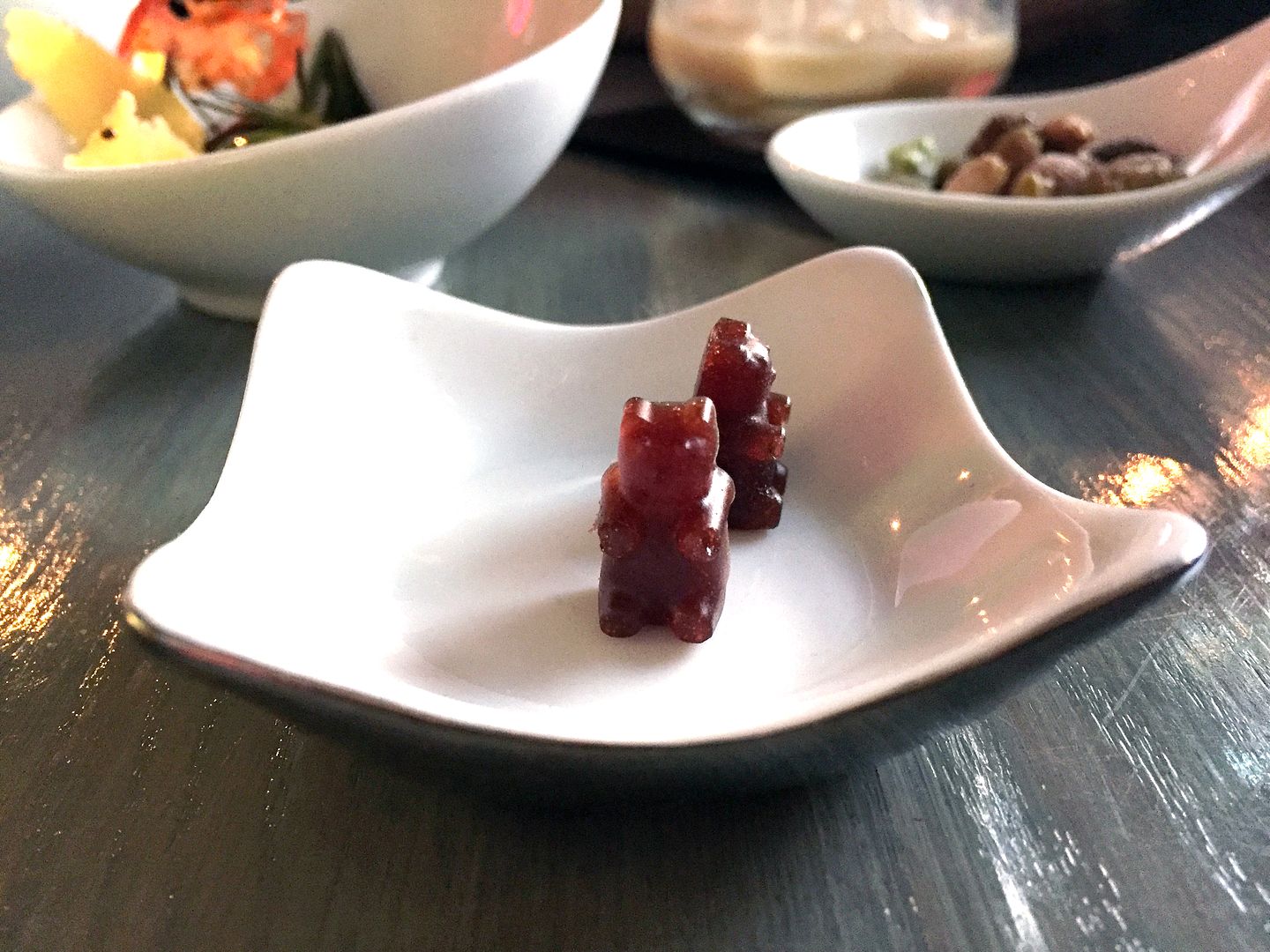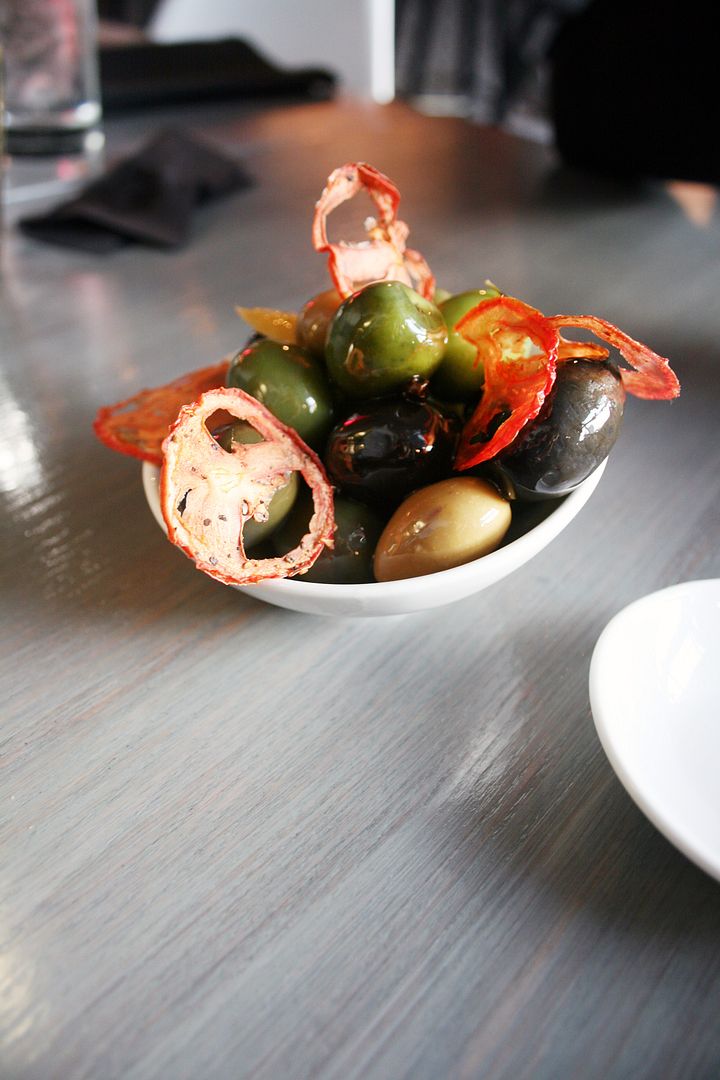 We're excited to go back and keep running through the list of cocktails to try and sample some of the more substantial foods when we're hungry. Hopefully we'll see you there!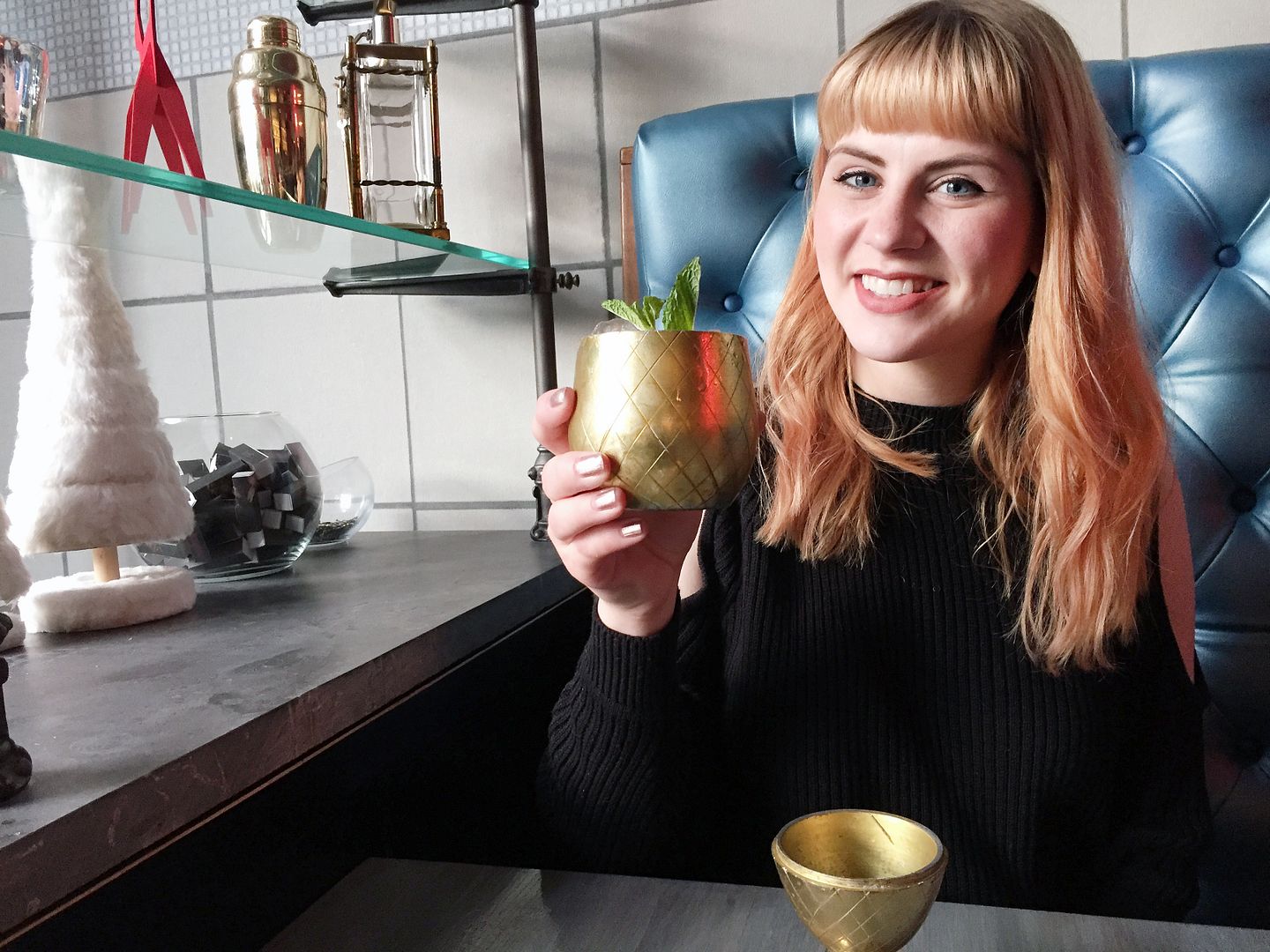 Outfit Details: Top:
H&M
, Earrings:
Earthen Vessel
at
Dear Society