Just because New Year's has come and gone doesn't mean you can't still rock sparkles. I'm loving
this new bomber jacket
I got and I'm excited to wear it straight into spring which will be perfect because of its pastel shade. I know I take a gamble when I wear this that I might look like an 85 year old lady with a blinged out souvenir jacket, but that's the risk I have to take.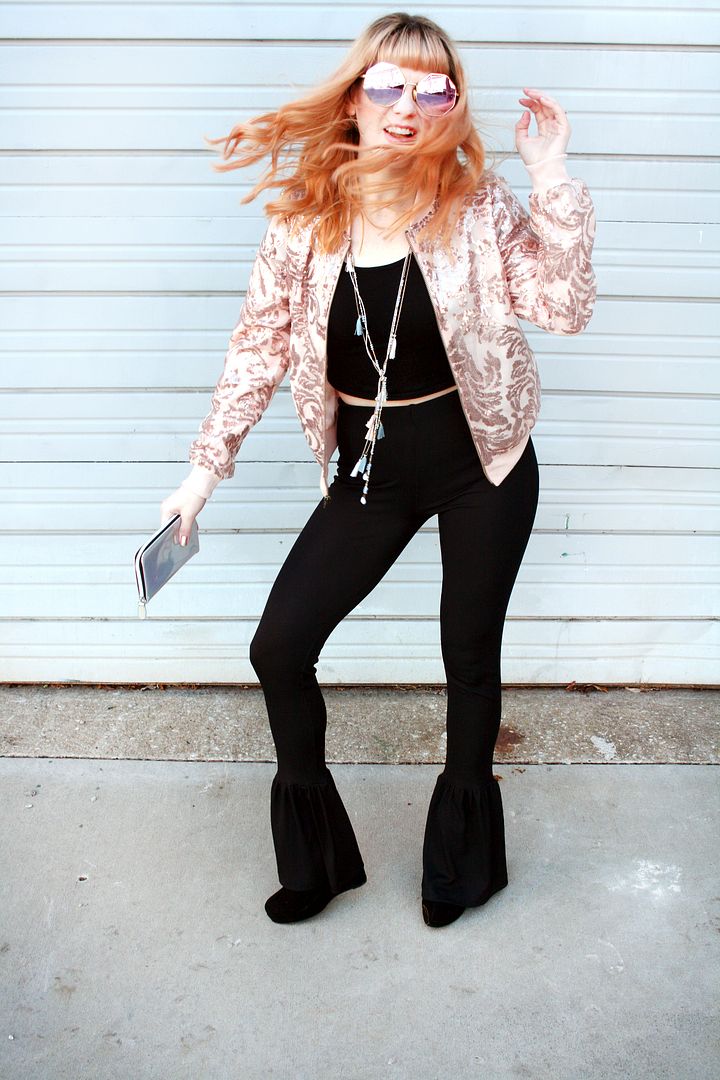 This outfit is really kind of a mashup of all my current favorite trends: metallics, '70s, bell bottoms, tassels, and winter pastels.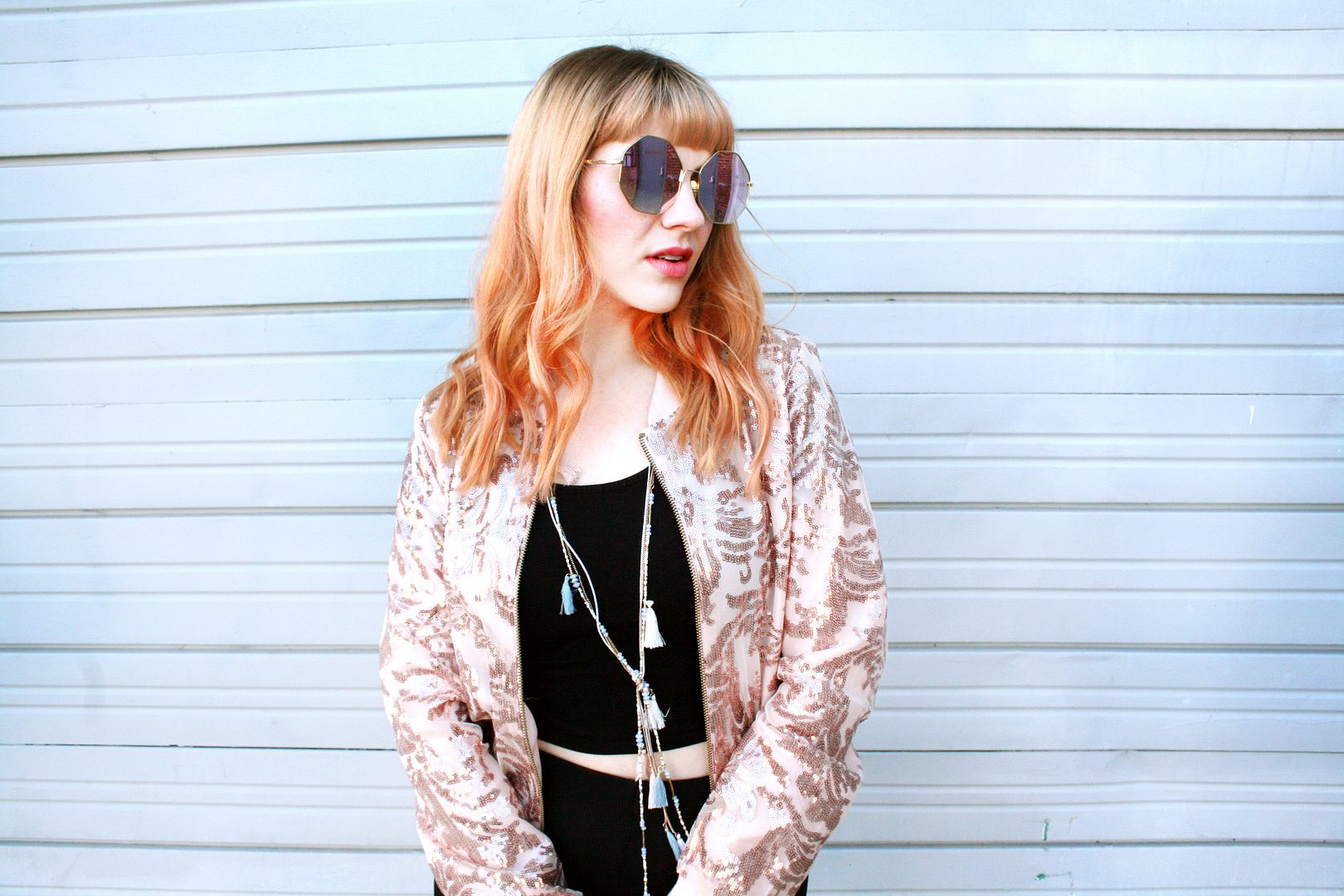 I paired the jacket with some bell bottom leggings, which gave the whole look a groovy '70s vibe. Obviously, I took this theme and ran with it. Large hexagonal sunglasses and chunky wedges were a perfect way to pull the theme through.
Under the jacket, I styled a basic black crop top and long tassel necklace that kept the pastel feeling throughout. A shiny silver clutch was like carrying around my own personal little disco ball.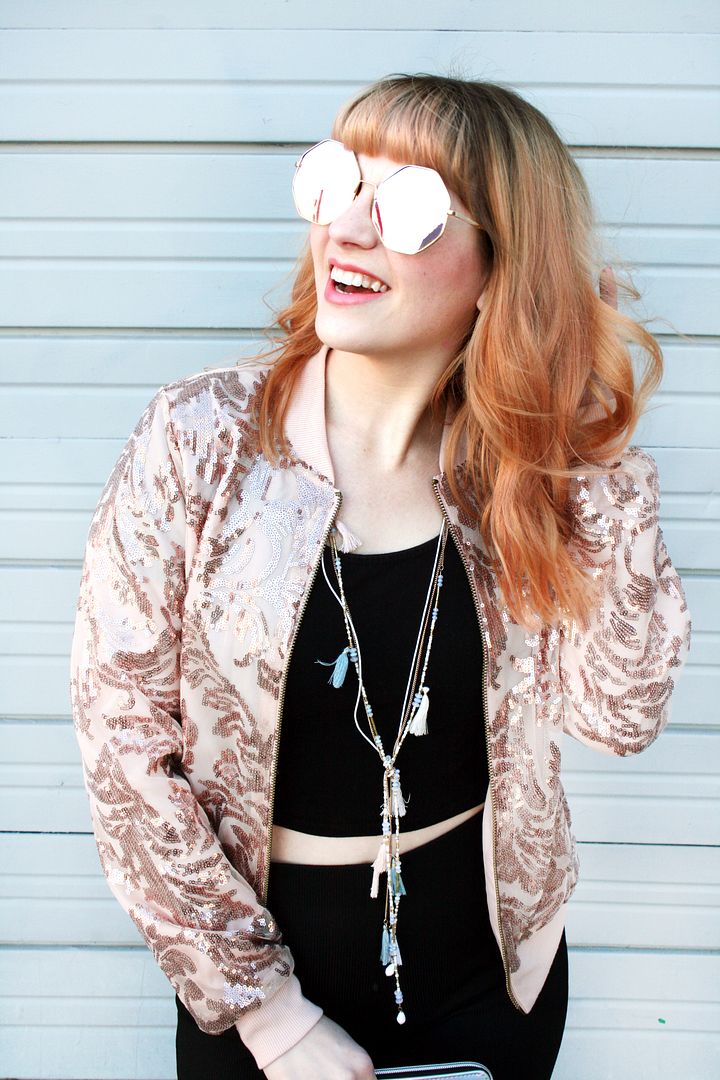 What fashion mashups are you excited to try out in 2017?