Who else is feeling that holiday spirit? It's like December hits and I want to dress like a dang Christmas tree every day. #sorrynotsorry. Plaid is the quintessential way to make an outfit look festive, so you better believe you'll be seeing a lot of that over the coming month.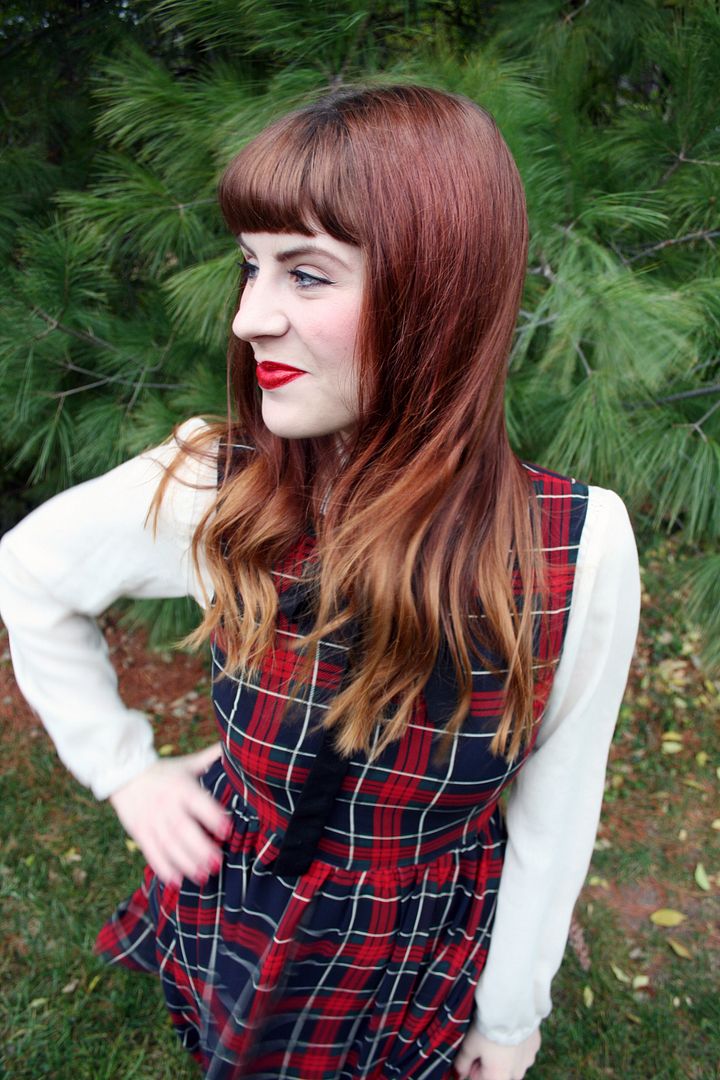 I'm also loving this trend of layering that's making a comeback from the early 2000s. Not like a sweater over a long sleeve shirt layering, but the kind where you throw a sparkly dress over a sweatshirt, or literally any dress over a long sleeve knit top. That's why
jumpers are killing it this season
!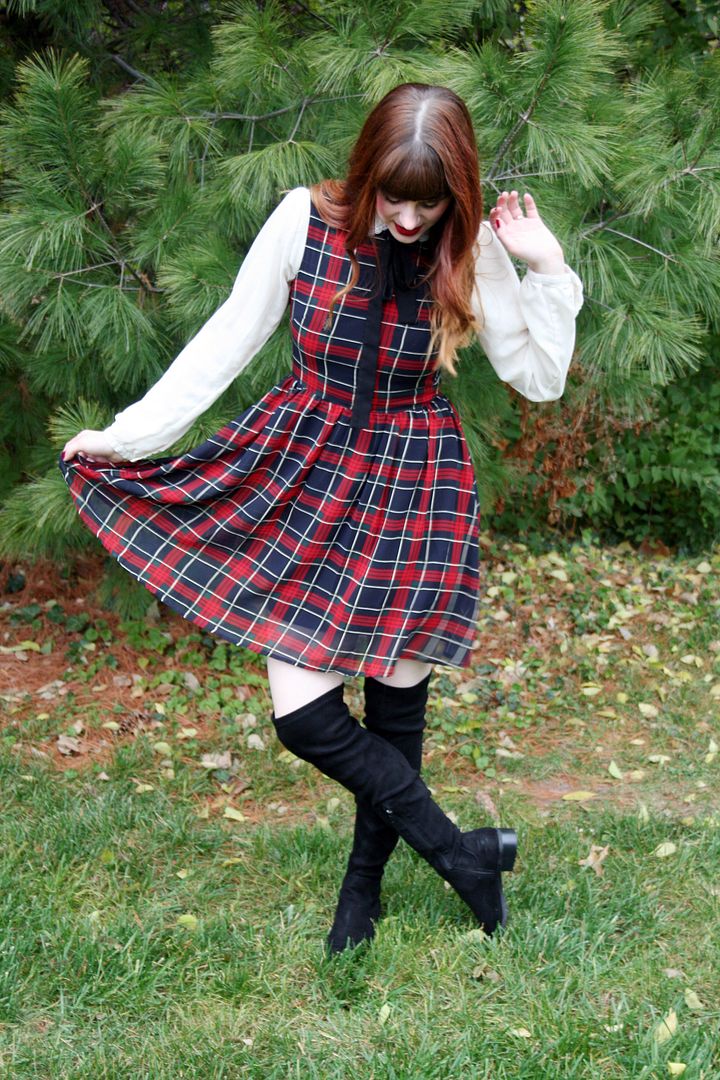 So, if you have any sleeveless dresses with winter patterns, fear not. Just layer it up! I love this sheer overlay plaid dress, but it's a little chilly to wear bare-armed, and I just haven't found a sweater to layer over it that shows off its nice silhouette. Enter schoolgirl-jumper-style-layering! A cream colored button down helps dress up the look a bit and I just love the black tie look over a button down in place of a necklace.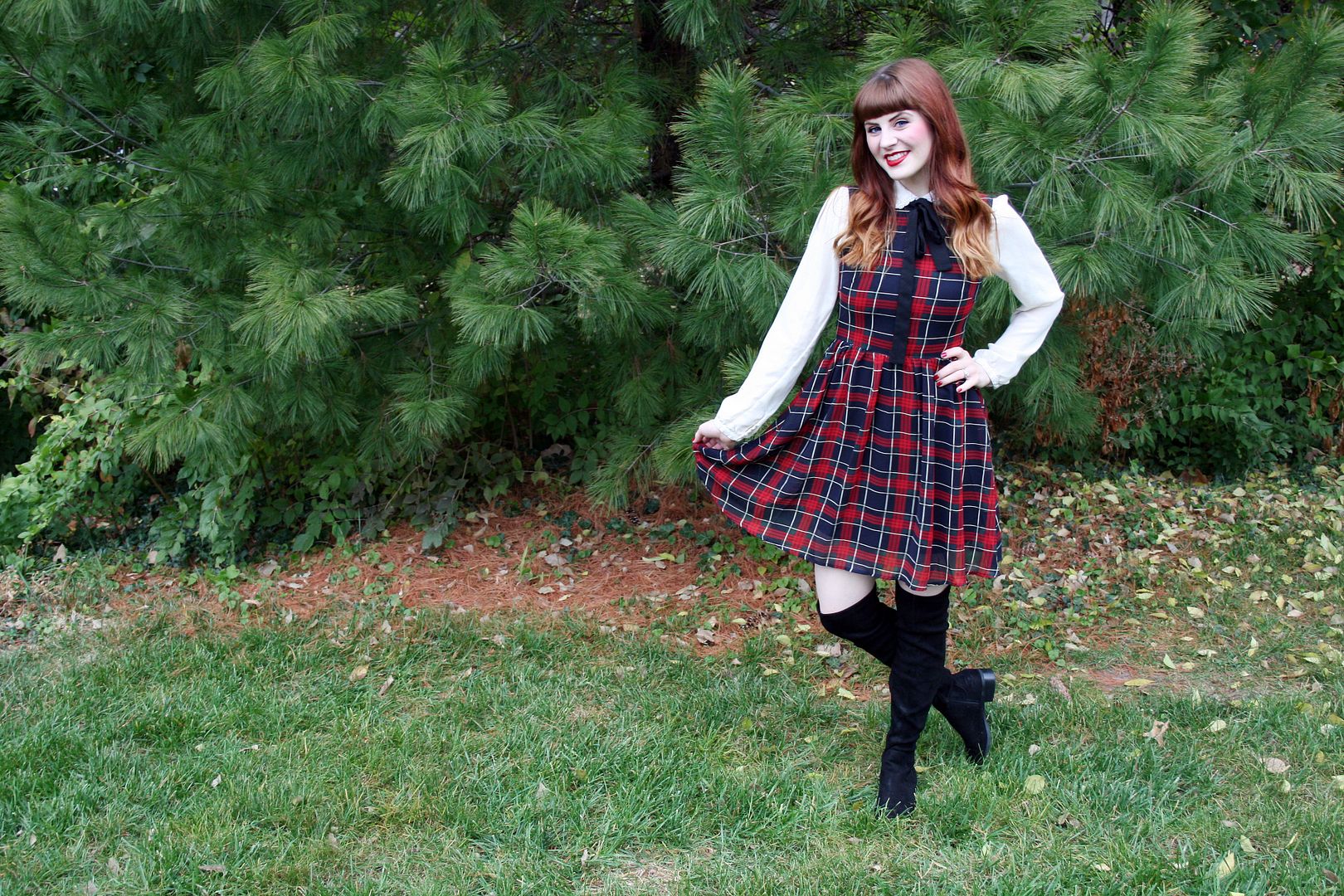 The thing I love most about these over-the-knee boots is that they typically get close enough to my hemline that I can forgo tights if it's not too cold out. I layer tall socks under them, and they're much warmer than wearing pants.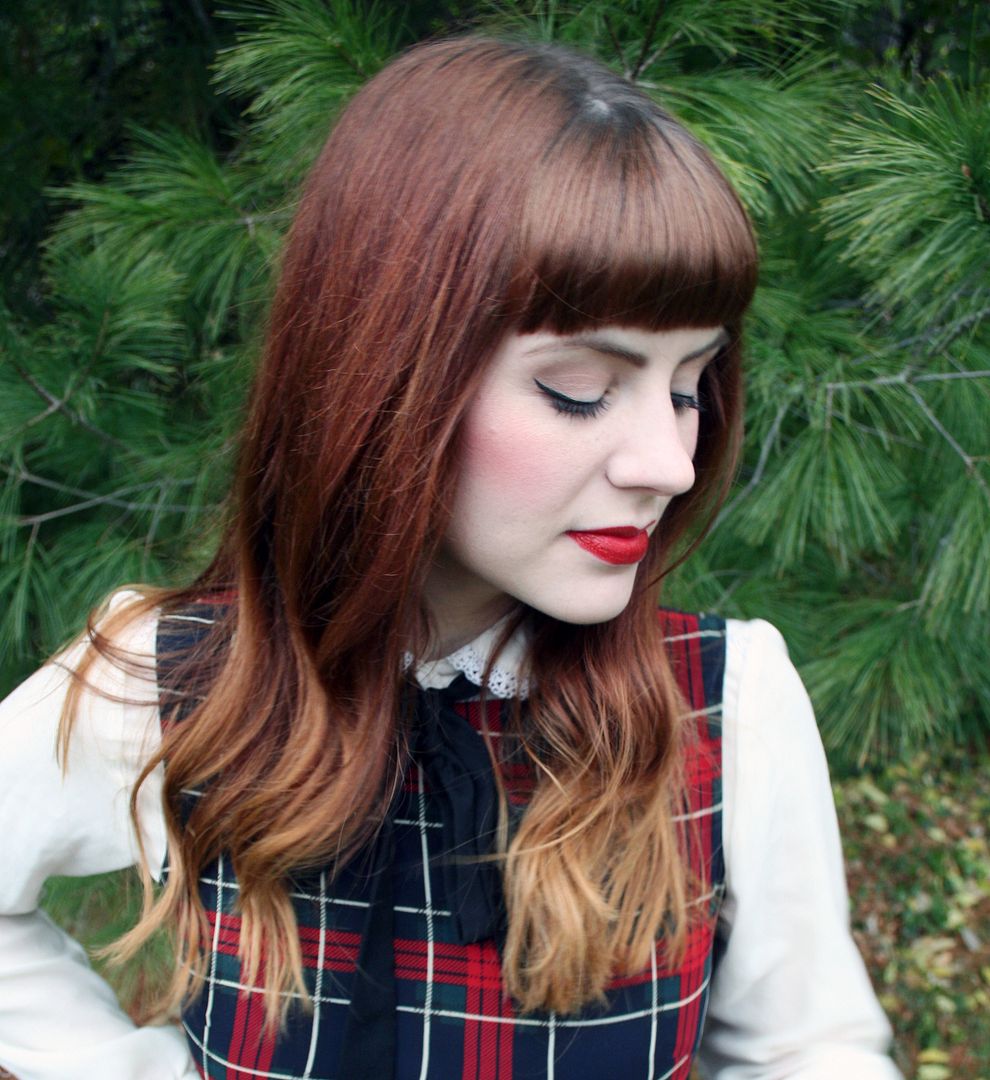 A bright red lip gives the look a vintage flair. Overall, this ensemble is a perfect mix of modern trends with throwback influences. What about you: are you loving layering dresses this season? Or do you find it too painful to relive trends from your earlier years?