We love alternative looks around here, especially when it comes to the holidays. Switching up the smallest detail can take a look from "meh" to "whoa" quicker than you can say Feliz Navidad! I get bored easily, so switching up my standard party look helps to keep things fresh and interesting.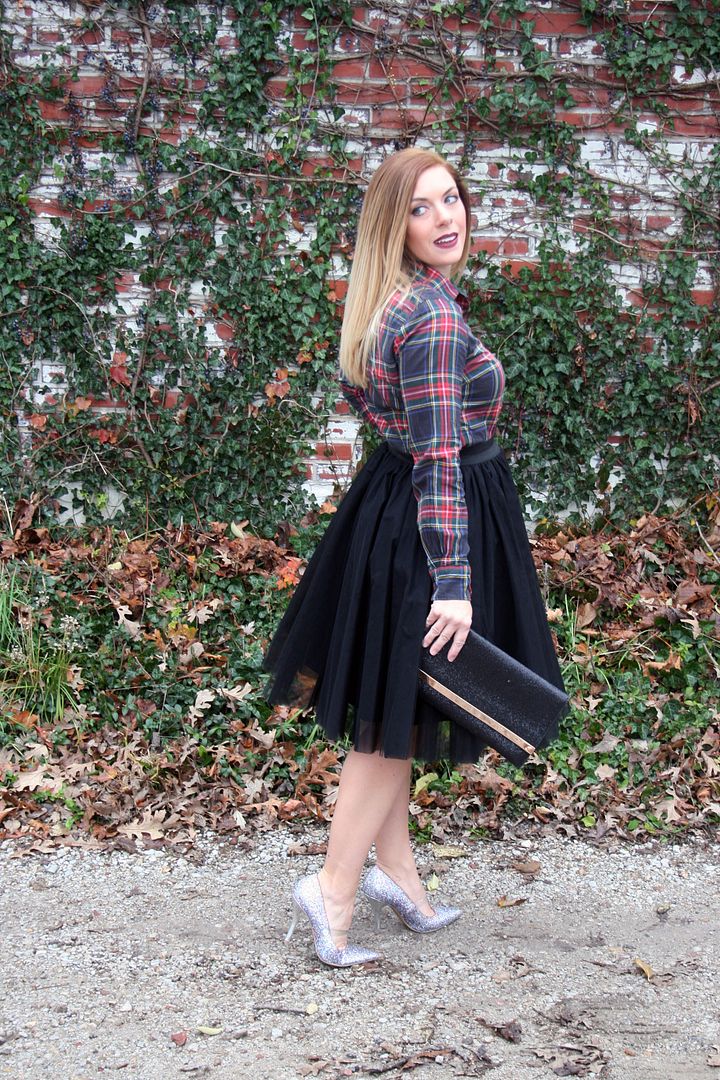 One easy way to switch things up is to change the color palette. White is normally a very holiday centric color, but as we've mentioned before, never underestimate the power of a dark color scheme in the winter. To keep the holiday vibe going, I paired a tulle skirt with
a plaid shirt
and glitter heels. All of these things are what you'd call holiday materials and patterns, but in a dark color, they're super chic.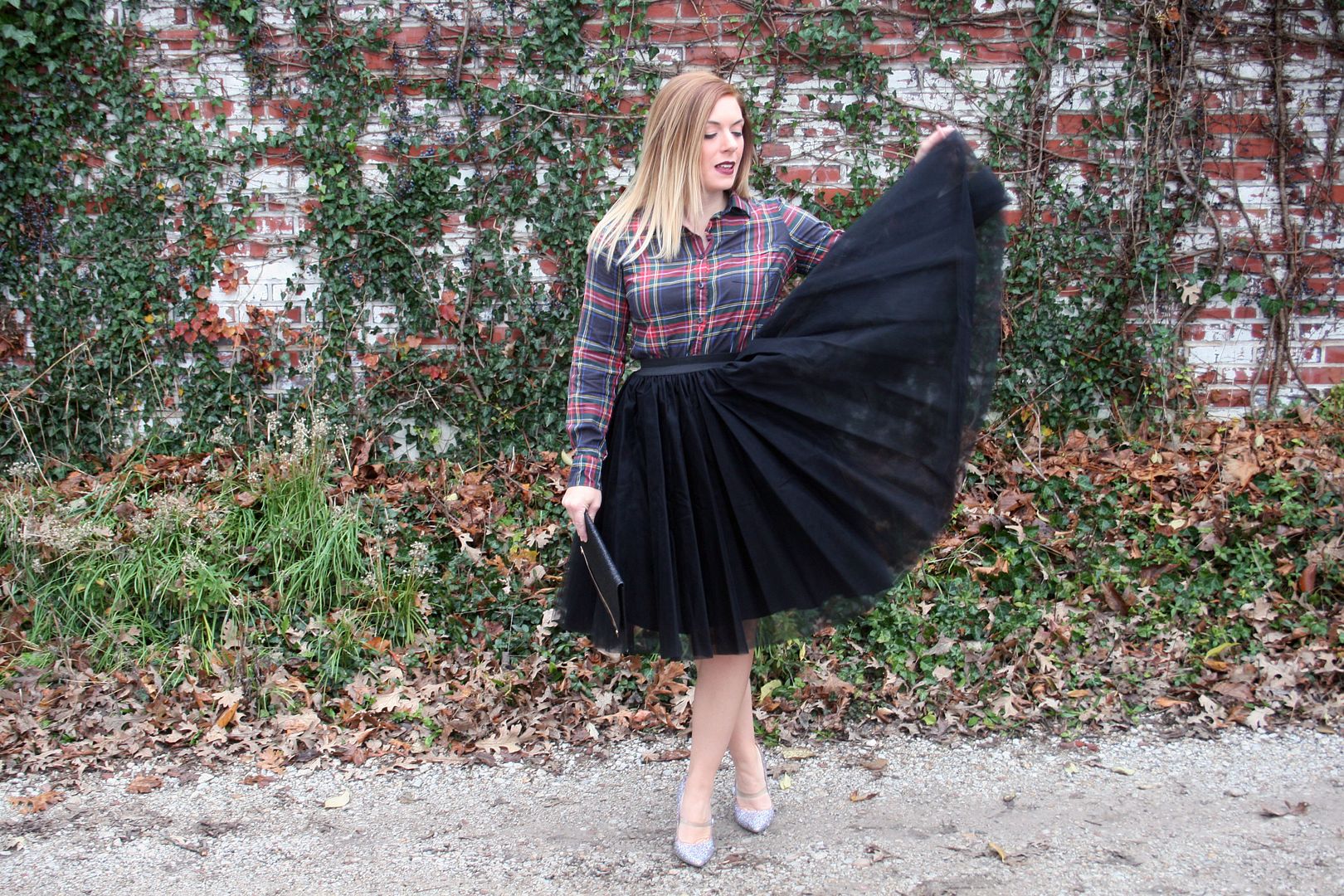 Is it just me, or is tulle inherently a party fabric? I mean, it instantly makes you feel prim, proper and ready to mix and mingle.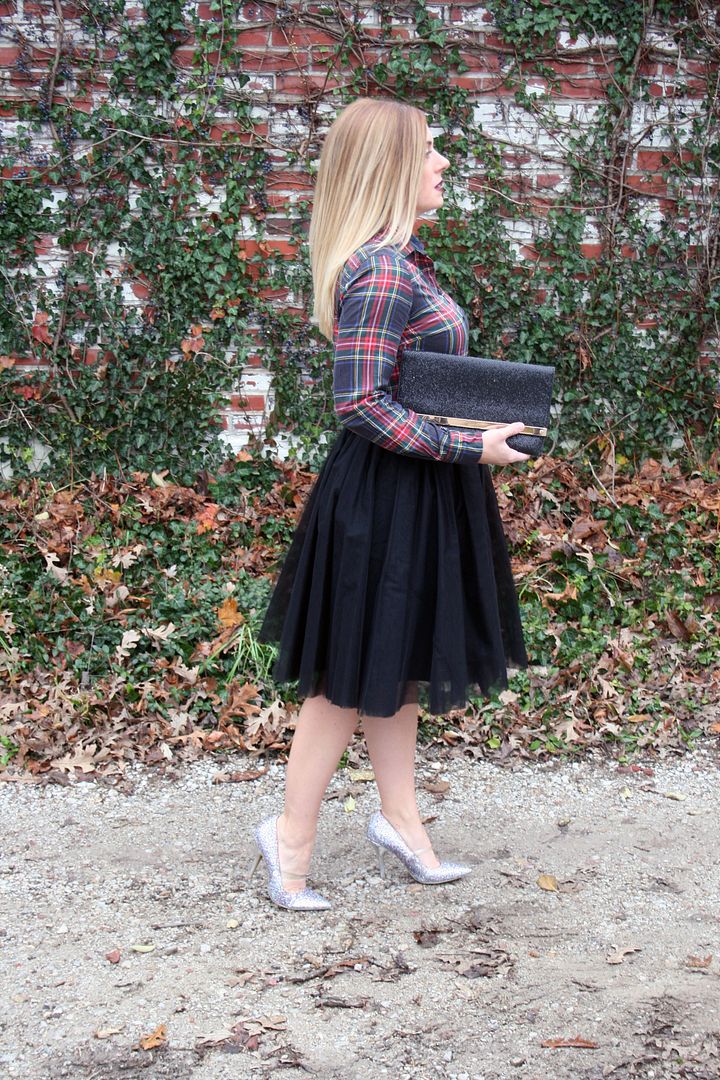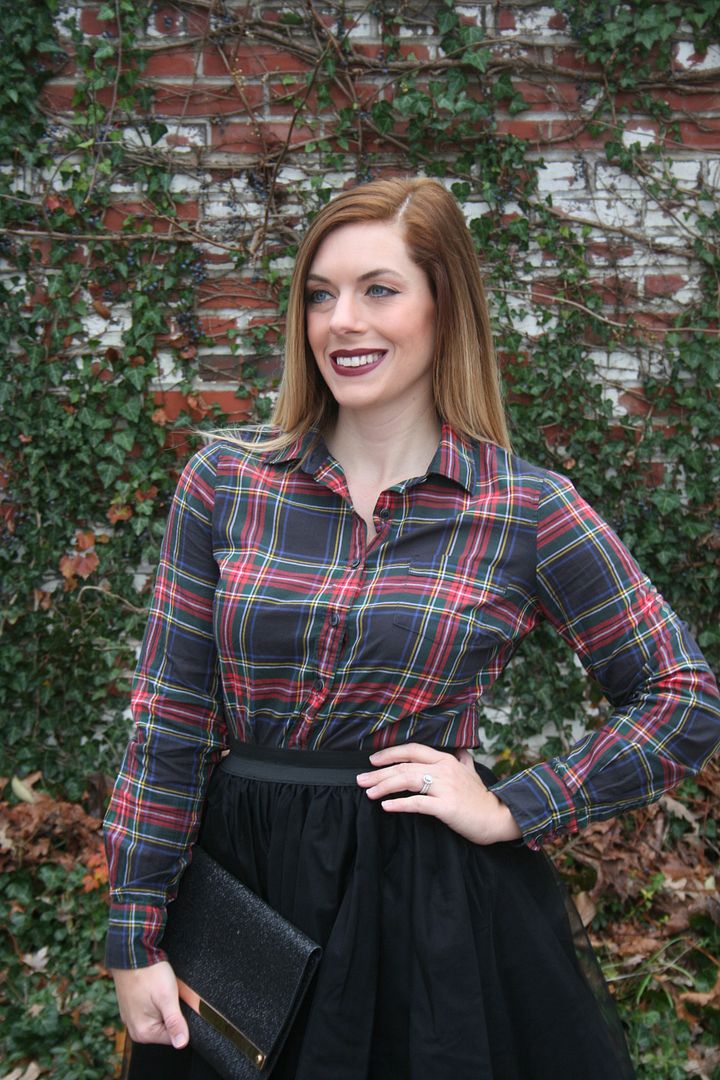 A dark lip and sparkly black clutch keep the dark chic theme going, while a pair of shiny heels let's everyone know you're as cheery as Buddy the Elf! Now, all I need is a glass of eggnog and I'm ready to spread that holiday cheer!