This past weekend my husband and I went on the
Downtown Dazzle Shopping Experience
in Kansas City. It's basically a tour of places to shop in KC, with special offers and coupons along the way. If you missed it, don't worry, it's still going on the next two weekends. This weekend's agenda is slightly different (it includes Union Station, and not The West Bottoms), but it's generally the same otherwise.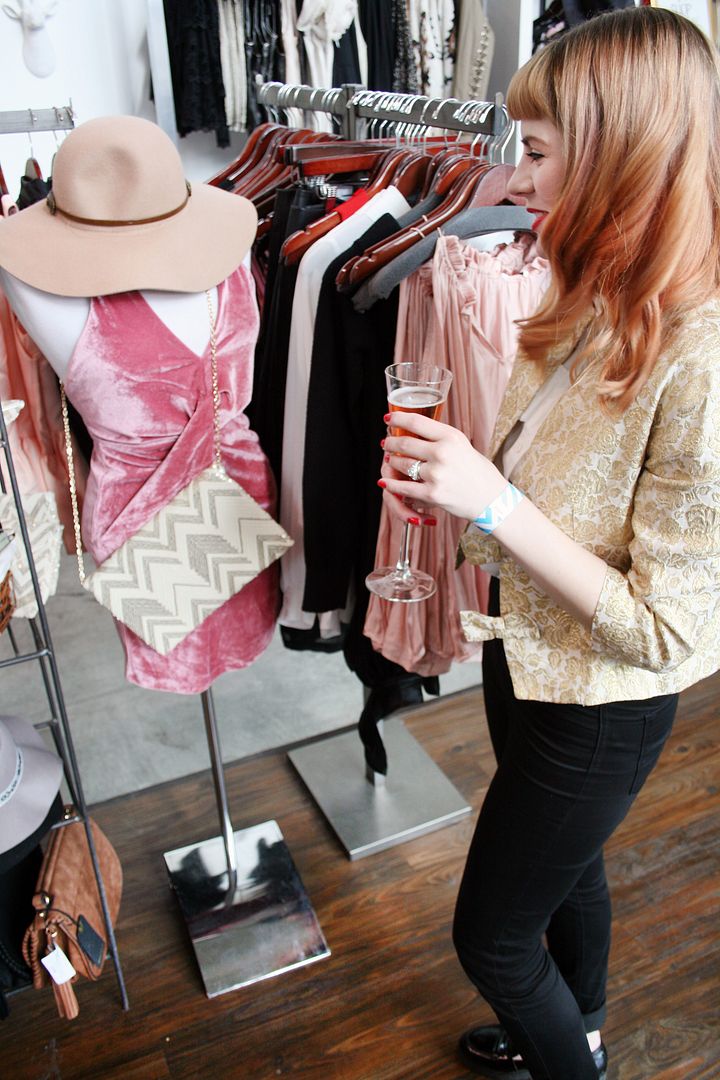 We agreed that the biggest advantage of our tickets was the shuttle that took us from location to location. We didn't have to spend time parking, or paying for it, and could just hop on and head to the next location. We also were able to sip complimentary cocktails at various locations, which was the real reason I got my husband to agree to joining me!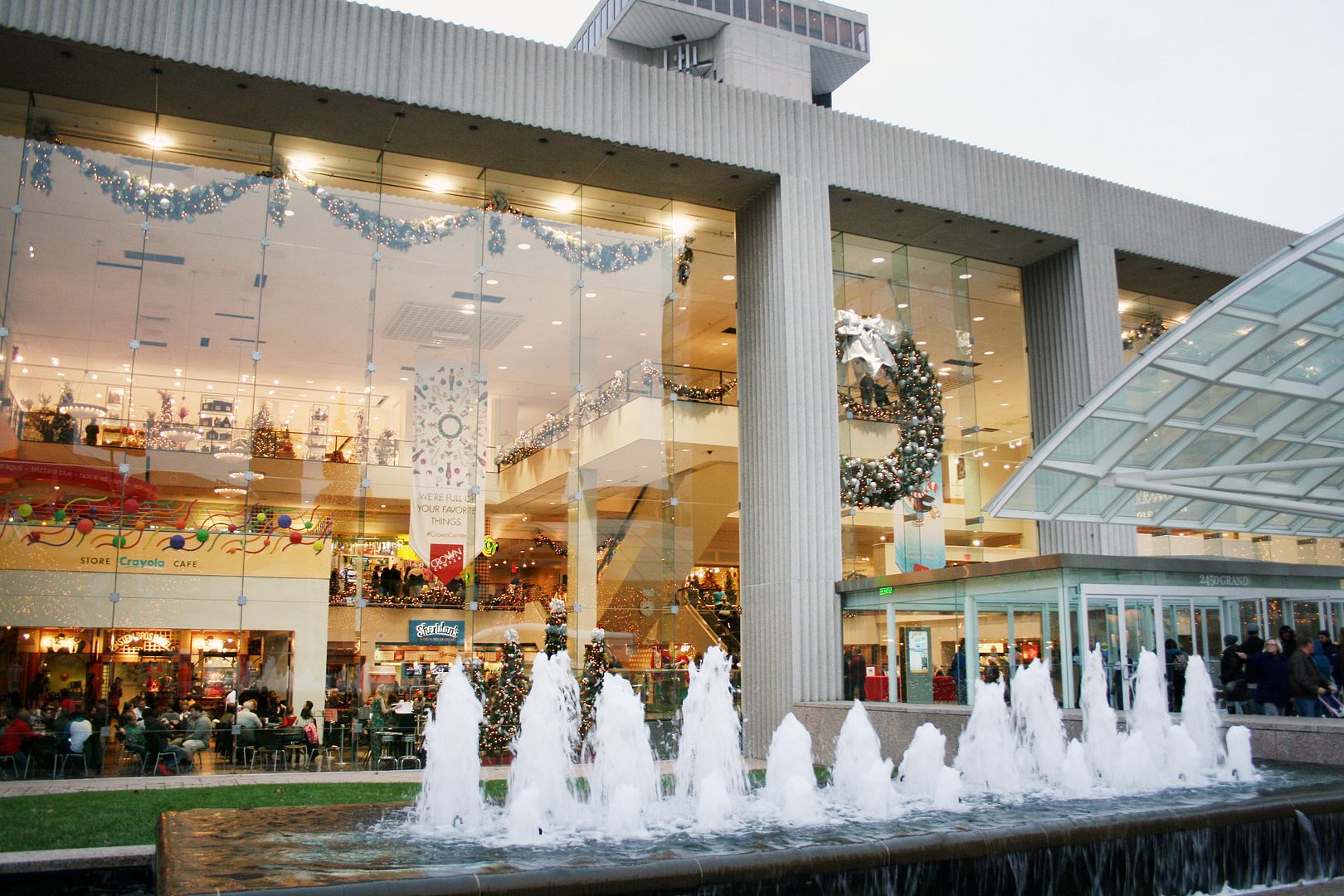 We began our tour at Crown Center, where we hit up Hallmark for some local KC makers' art and merch. Crown Center also currently has a family Christmas show running at one one of their theaters, and a place to see Santa, so this would be a great place to go with kids!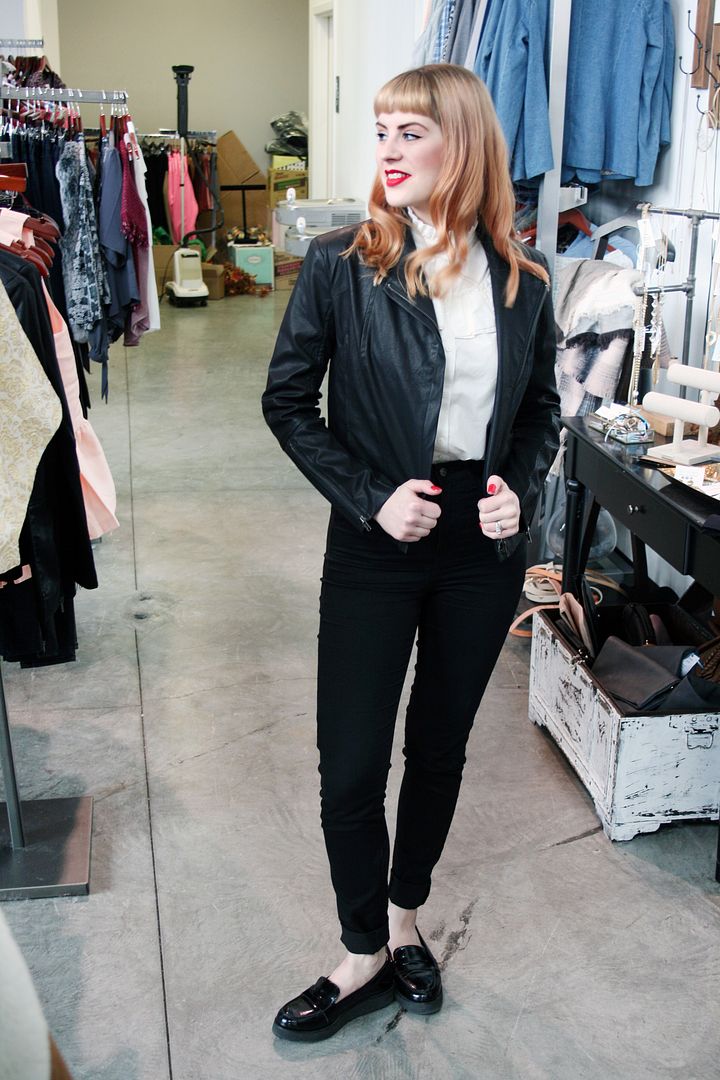 Next up, we took the shuttle to the
Power & Light District
, where we perused
The Garment District
, a boutique collective, where you can grab a cocktail to sip while you shop. There were tons of stylish party outfit options here, and I found a leather jacket that I really wanted, but we were on a mission shopping for other people, so I sadly put it back and we went on our way. I may or may not go back to get it.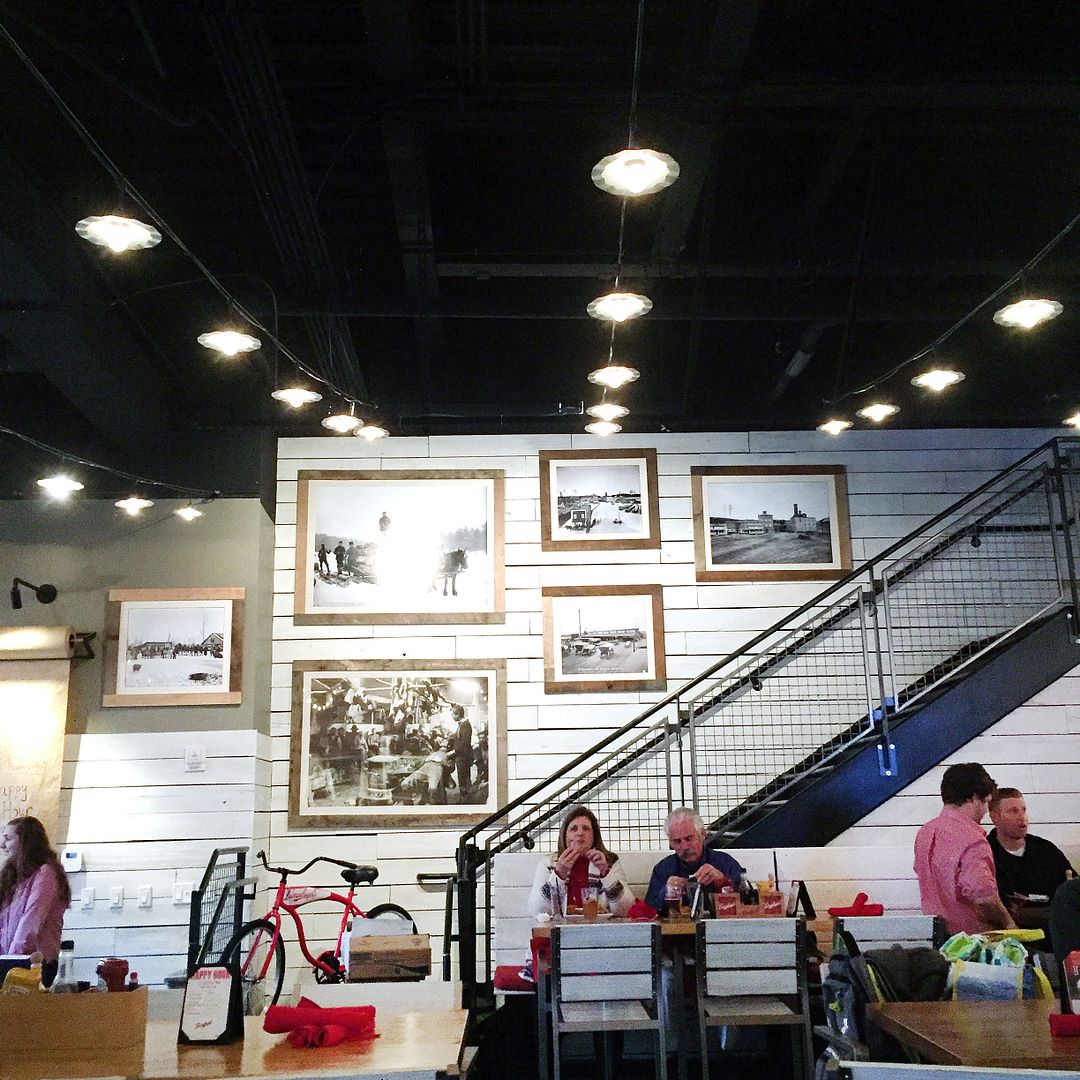 We grabbed lunch at Leinenkugel's, where we ate a plate of delicious fried food, got more complimentary drinks, and made our way out to The West Bottoms.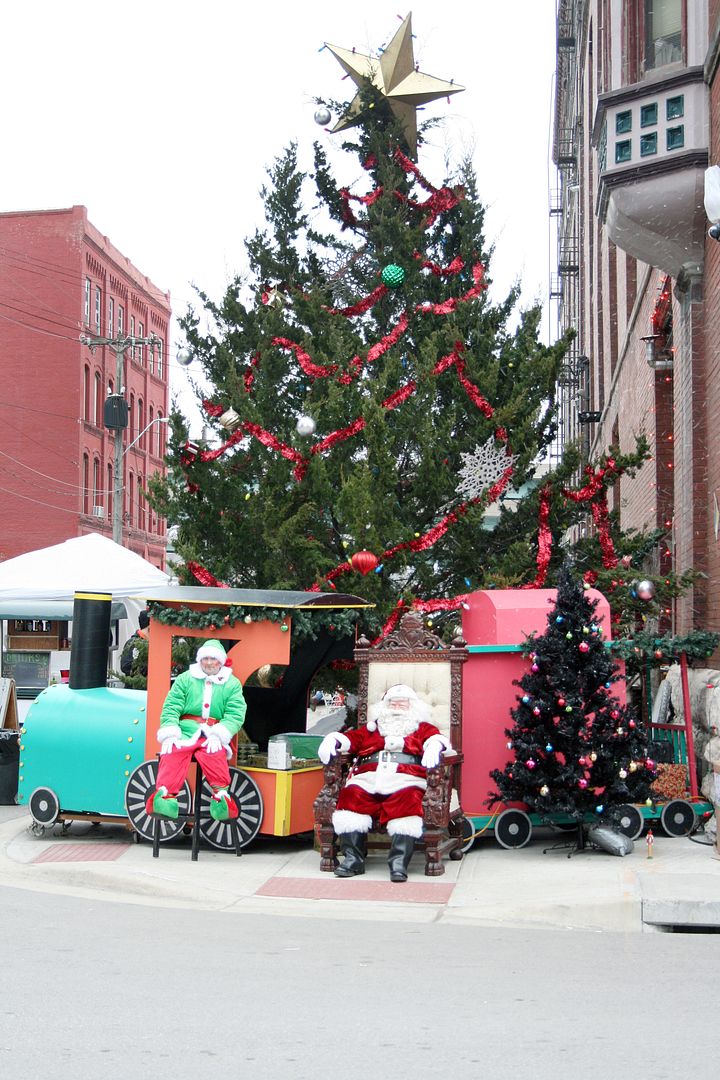 The West Bottoms
was hopping! Man, we're glad we didn't have to park there. There was the usual array of seemingly unlimited antiques, and Christmas decor ranging from country cottage style, to modern understated, to delightfully tacky retro. The last of these is obviously my favorite.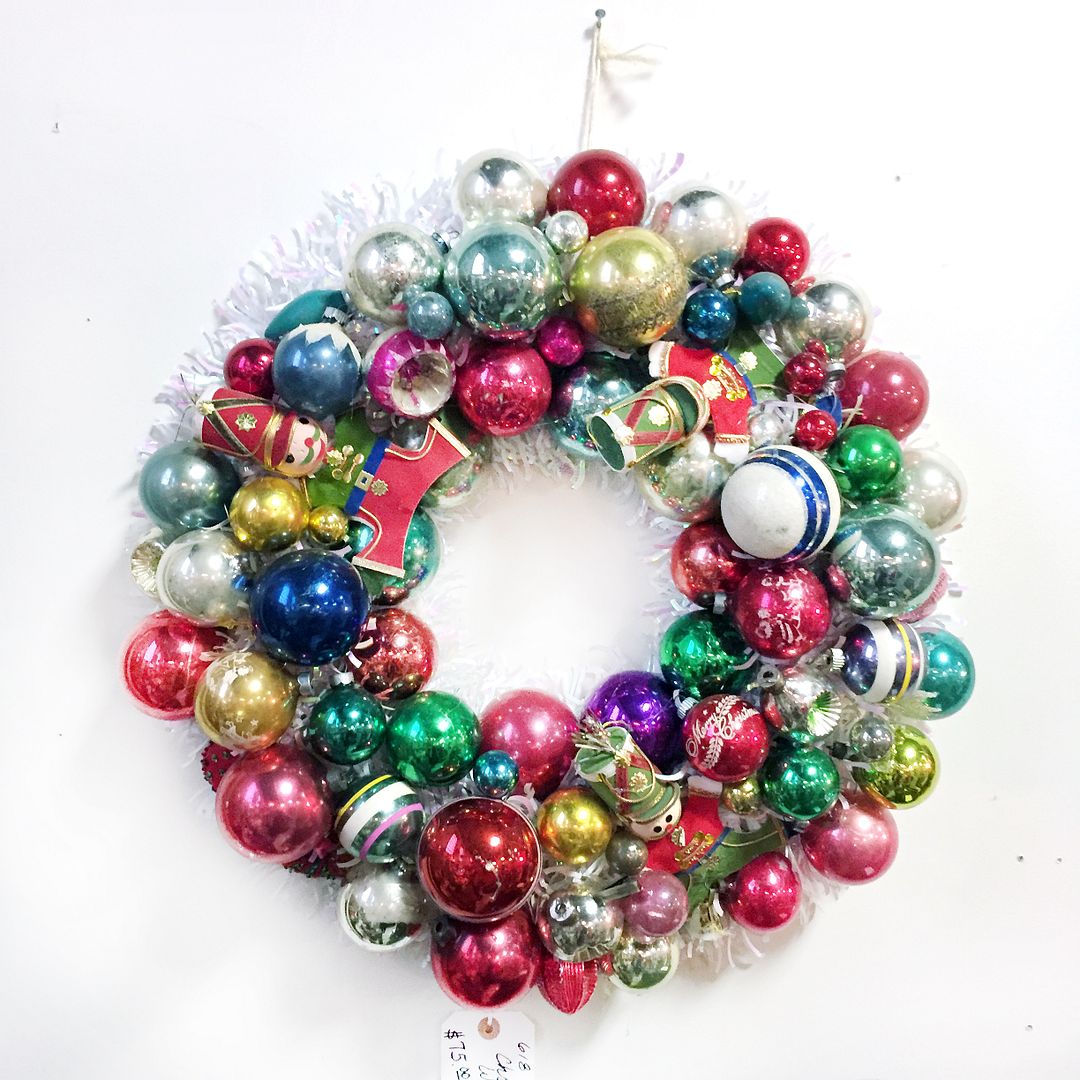 Some of our favorite antique stops here included
Good JuJu
,
Hello Sailor
,
Bottoms Up
. Within Hello Sailor was an adorable and trendy vendor,
Fringe and Folk
, which I can't wait to go back and check out. It was painful not to buy a light blue crushed velvet mock neck, but again, trying not to shop for myself. Ok, I do regret not getting that one.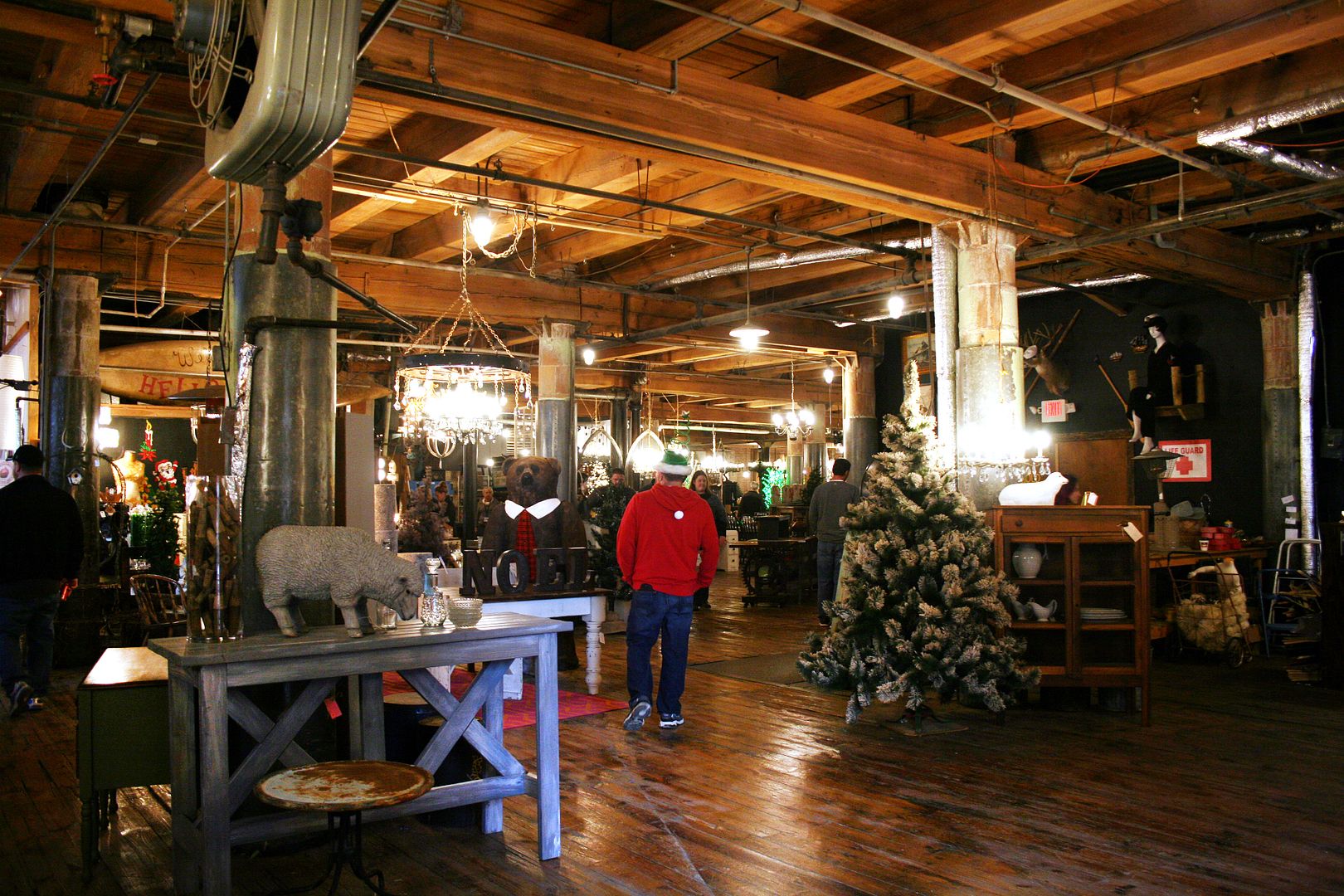 Another great stop in The Bottoms is
Easy, Tiger
, full of "finely crafted sarcasm (and stuff)," which is manifested in clever cards, drinkware, plates, prints, and other great giftables. You've probably seen these cards around Kansas City in old cigarette vending machines.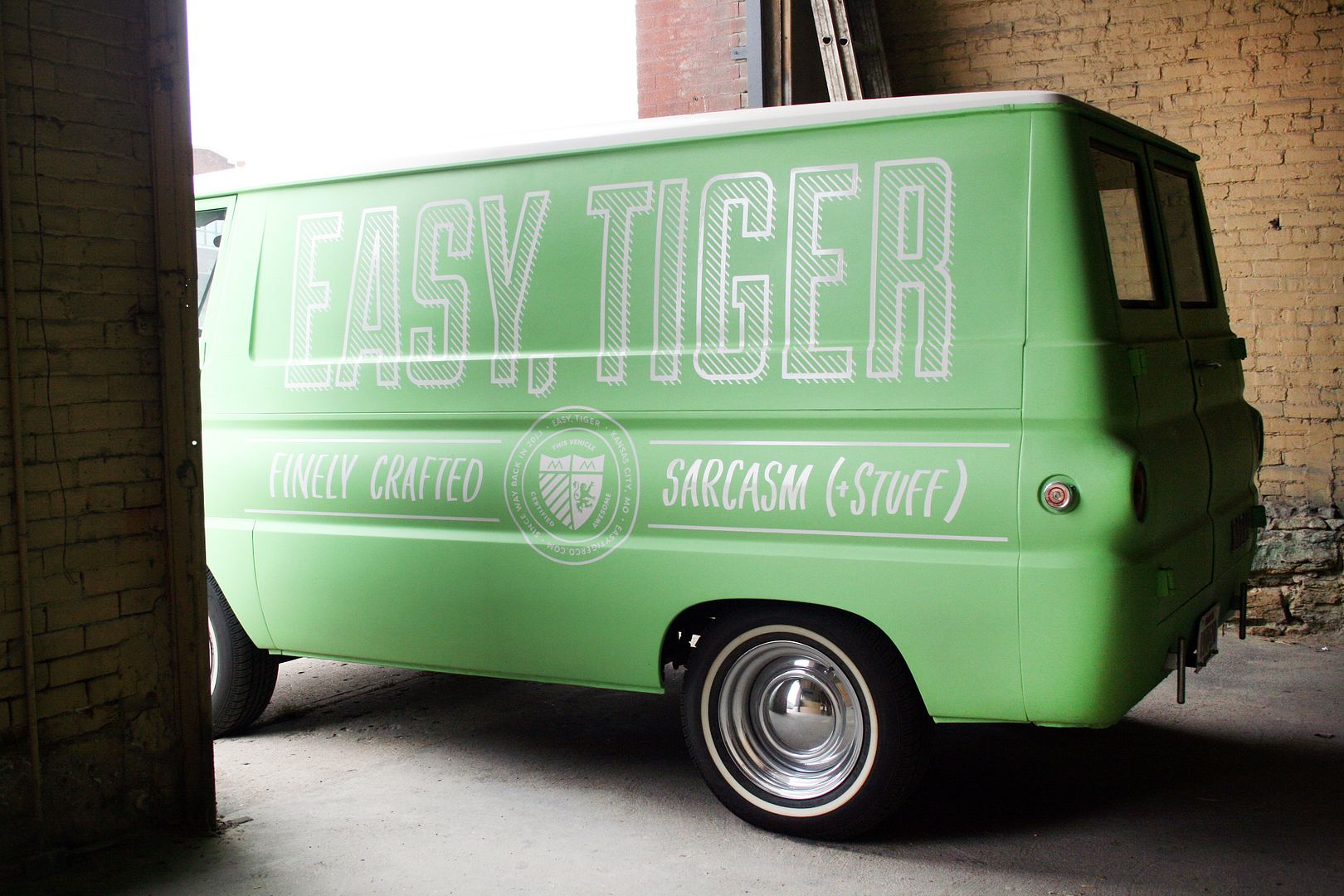 I also had to take the obligatory photo with the Kansas City Dreamin' wall outside their shop.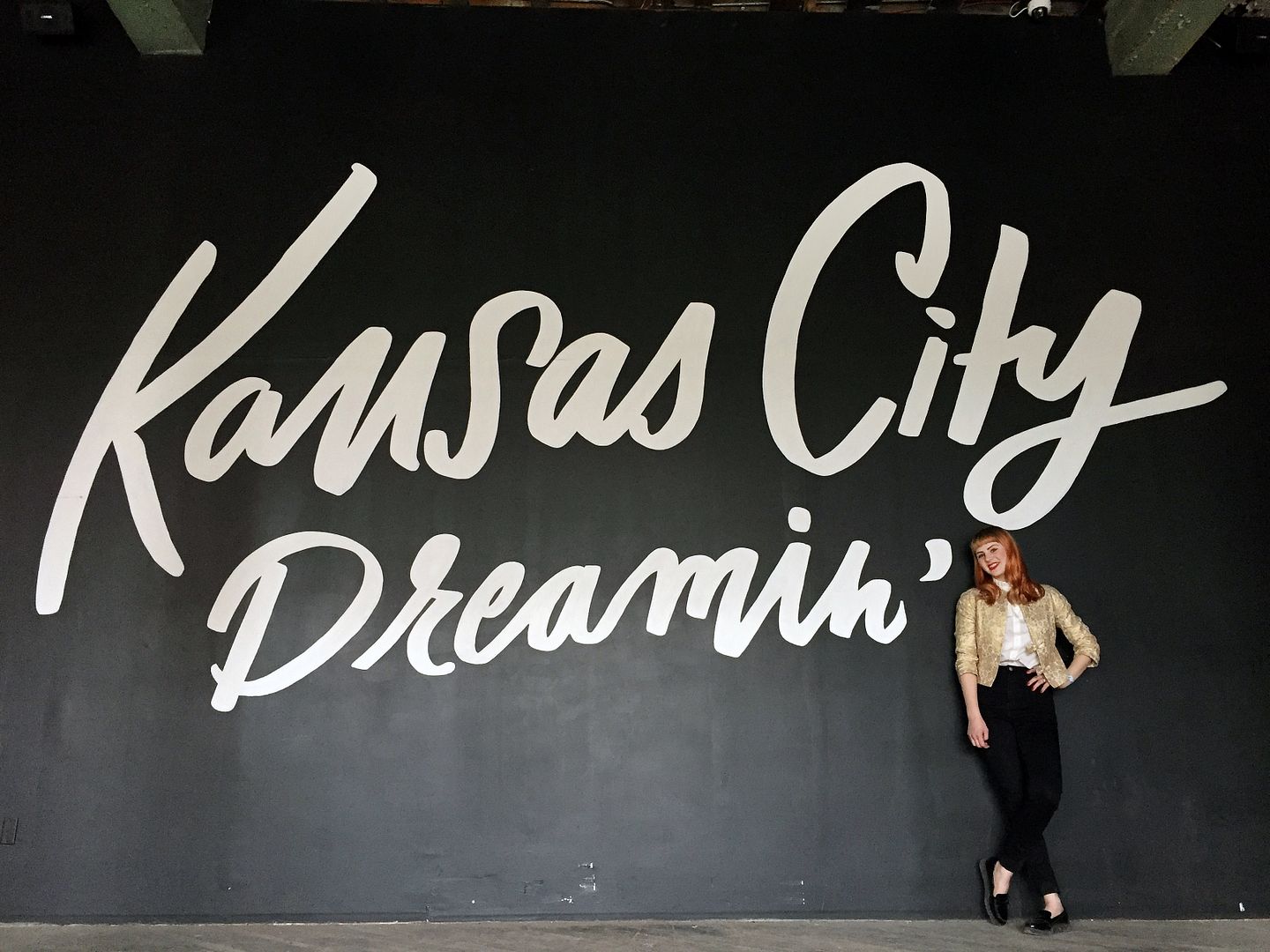 Overall, we spent a good portion of the day out shopping and got some gifts checked off our list! The Dazzle wristbands helped us get some discounts and cocktails along the way and we got some really nice Crown Center tote bags. If you aren't out wanting to sip bevys and shop 'til you drop, it may not be for you, but we certainly had a fun time on the self-guided tour and we've still got tons of restaurant and shop coupons to use through January!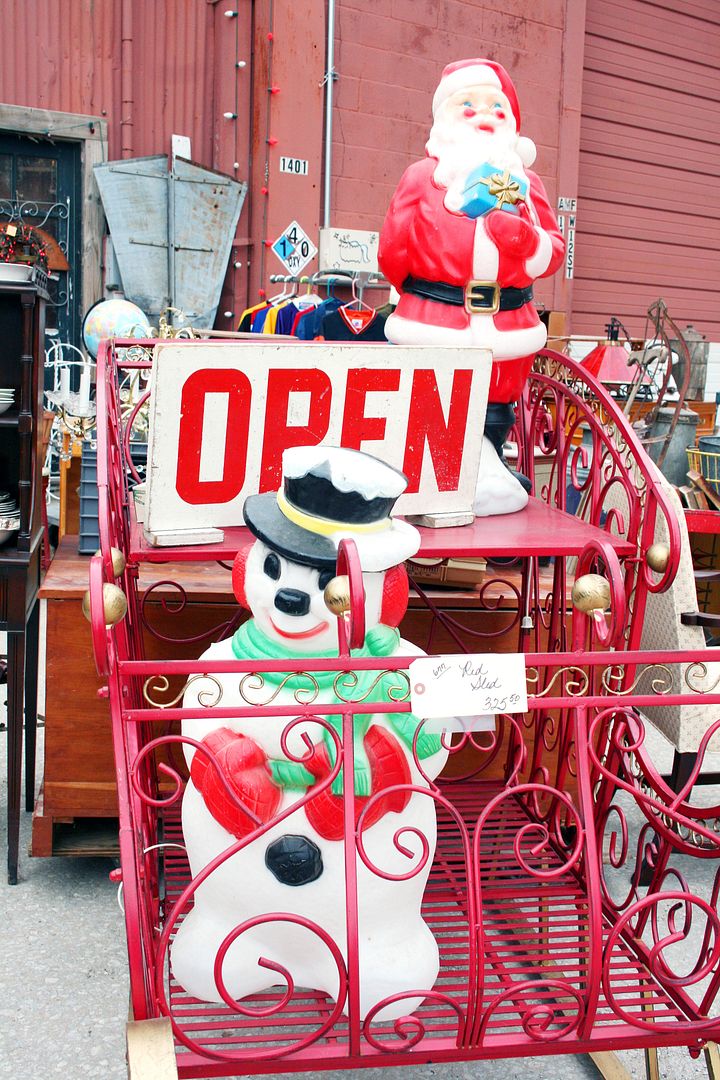 Outfit Details: Ruffle Top: H&M (
similar
), Gold jacket: Donna's Dress Shop, High Waist Jeans:
H&M
, Flatforms: Target (
similar
)
Tickets c/o
Downtown Dazzle