If you know me well, you know I love a good deal, which often means buying items in big end-of-season sales. This sometimes means that I won't be able to wear that pair of boots for another 8 months when it gets cold again, or in the case of this dress I bought last January, I couldn't really wear it until Christmas rolled around again.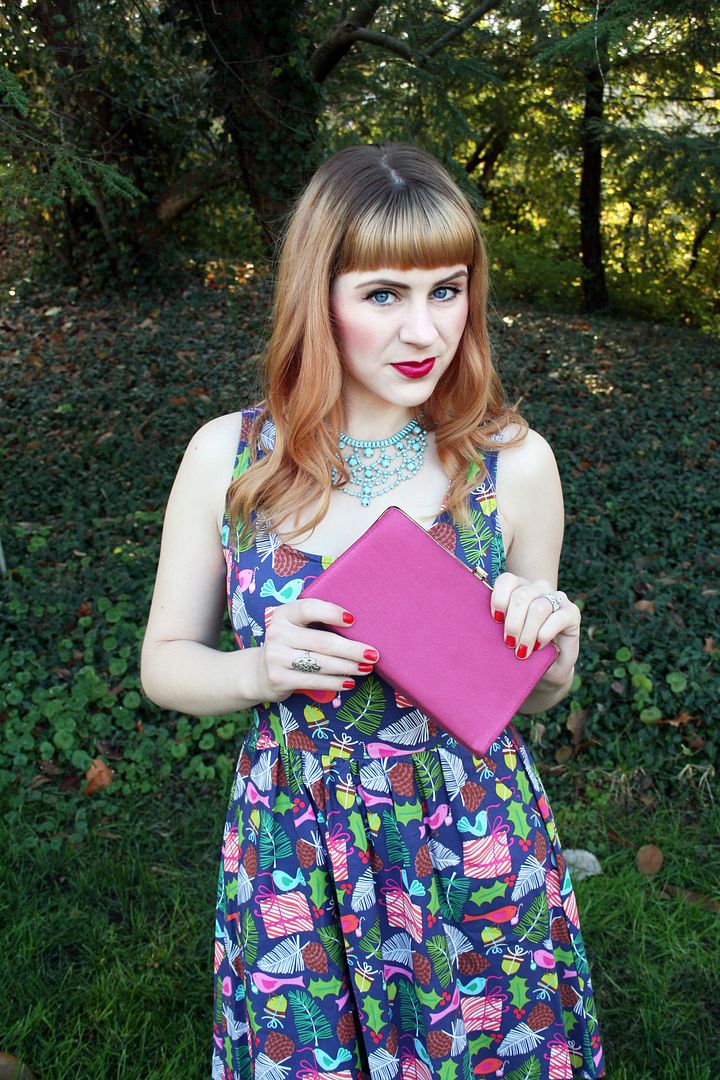 I knew it would sit in my closet for a good 11 months, but I just couldn't resist the adorable vintage holiday pattern and cut of this dress. I just had to cross my fingers that I didn't put on holiday weight by the time December was here, but it fit like a glove. Whew!
It's a perfect dress for parties that's whimsical and fun, but with a pattern sophisticated enough not to be too goofy. But, let's get real, if there is a time to dress a little over-the-top, this season is it! It's kind of like the perfect mashup of a cocktail dress and and ugly sweater.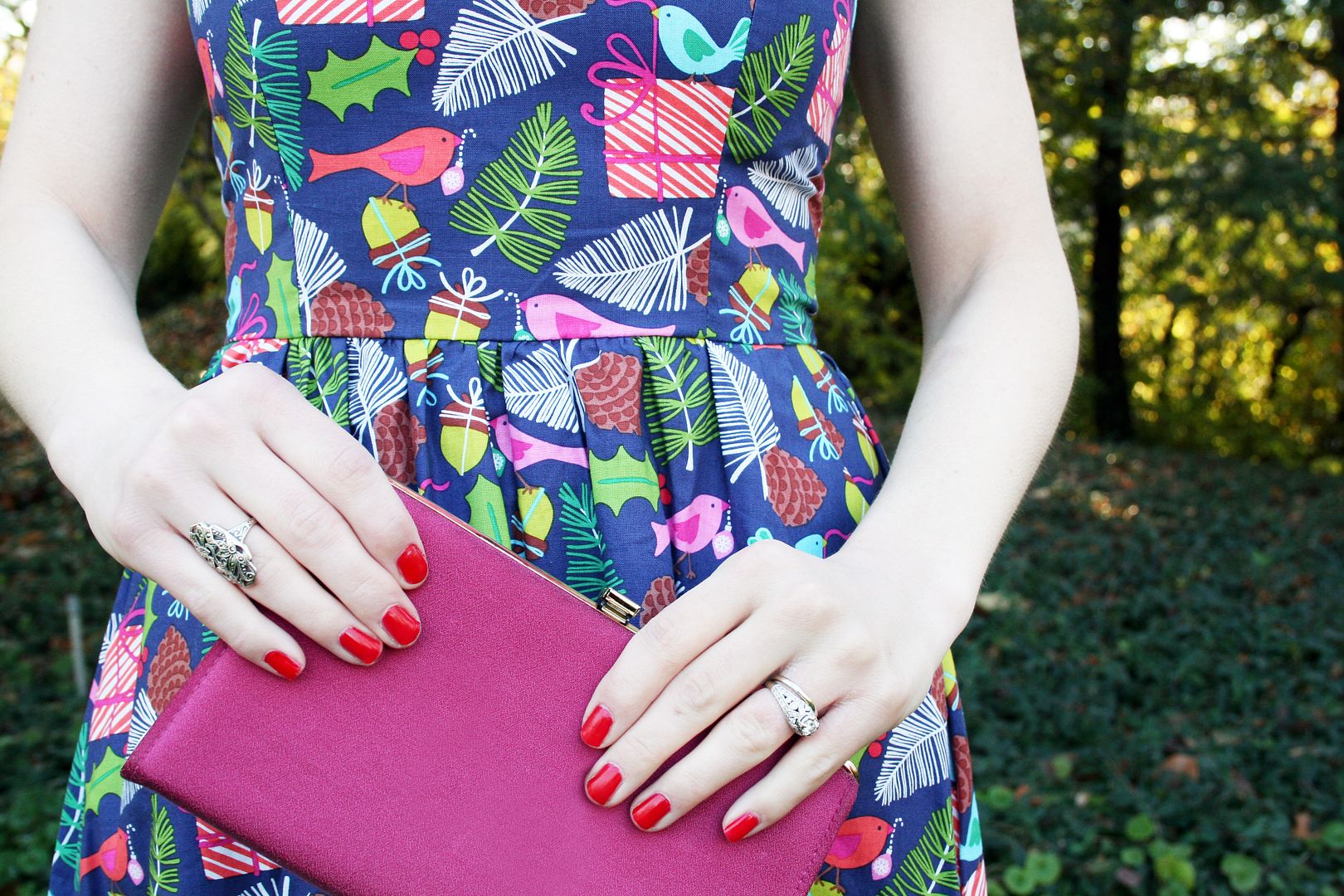 I accessorized with a hot pink vintage clutch to reinforce that vintage vibe. I went with red nails and fuchsia lips, because the dress contains both pink and red, and in that case, it's just rude to choose one over the other.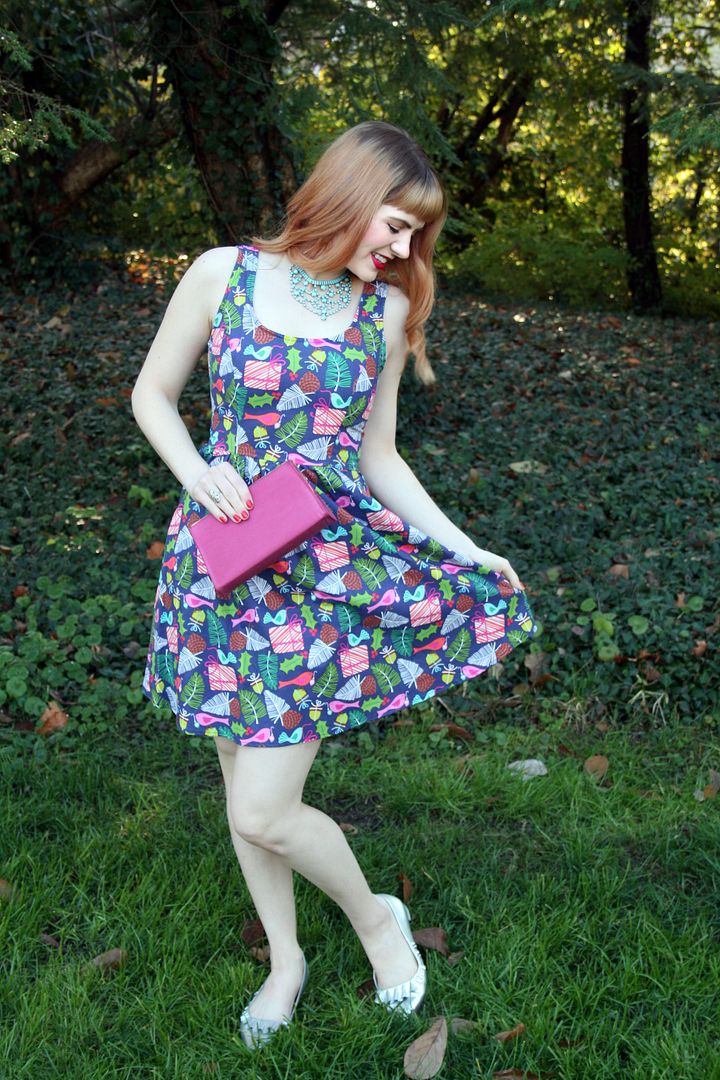 A teal necklace and silver ruffle shoes dressed up the look a bit. Now I'm ready for sipping mulled wine while listening to vintage Christmas records at a soiree. Finally time for this dress to shine!
Outfit Details: Dress: Modcloth (similar
here
and
here
), Coat: Target similar
here
and
here
), Purse: Vintage (
similar
), Shoes:
H&M
, Necklace: Penney UK (
similar
)