Fall has many flavors. From pumpkin to apple cider, crisp leaves make us crave certain flavors, and one of my personal favorite is the combination of flavors in s'mores. It takes me back to cool nights around bonfires, trying to keep your marshmallow from falling in the fire, while also trying to catch it on fire because burnt marshmallows are the best. Well, this versatile version of s'mores won't leave you smelling like campfire smoke after you make them, and they're gooey cookie bars with butter as an ingredient, which objectively makes them better than regular ol' s'mores. (Sorry OG s'mores.)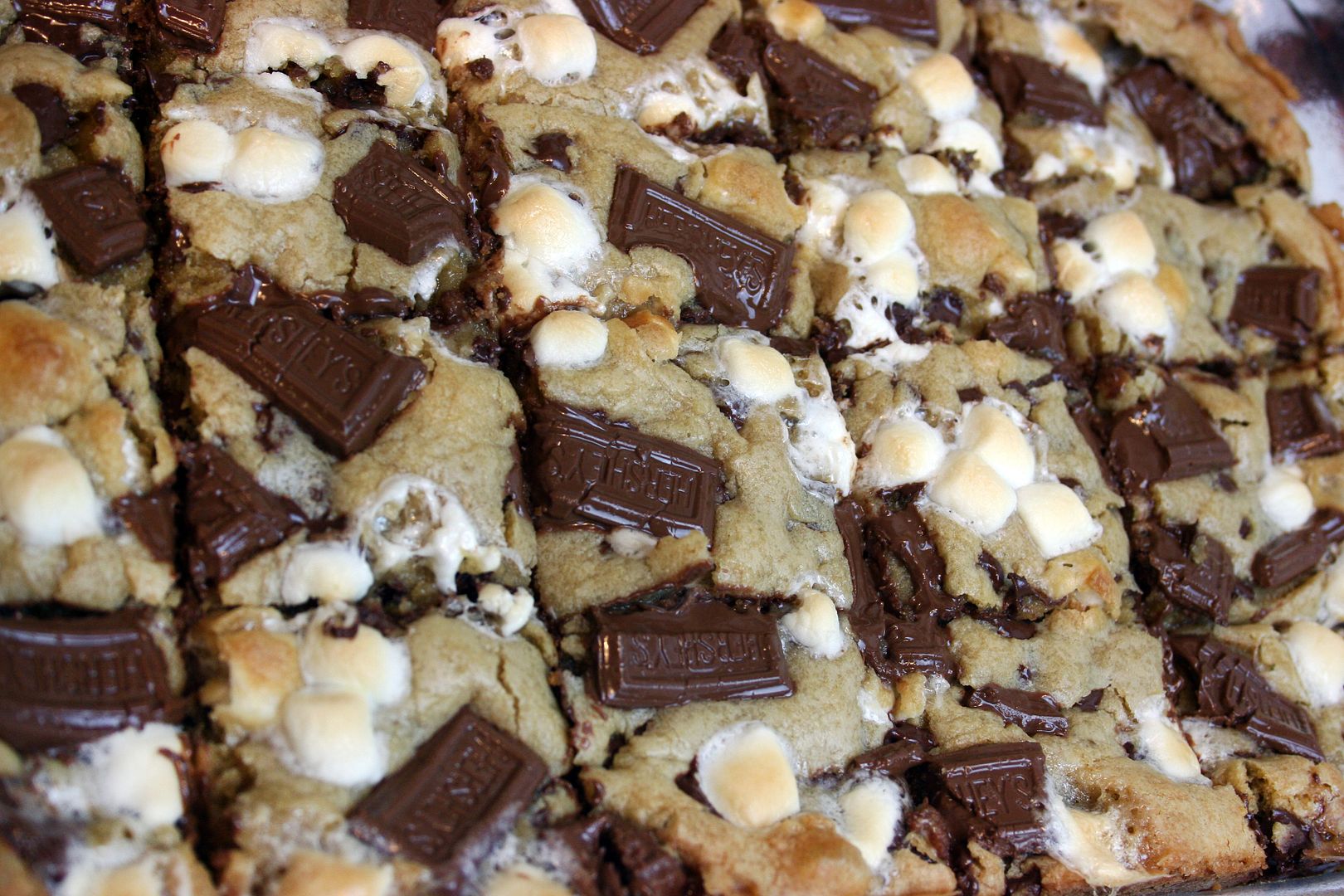 Enough talk, let's get down to business. (Recipe adapted from
here
.)
For the crust:
14 sheets of graham crackers
(aka 28 squares or 56 little rectangles)
1/4 cup brown sugar
1 stick butter, melted
For the cookie layer:
1 stick + 2 T cup butter, softened
1 cup brown sugar
1/4 cup sugar
2 eggs
1 teaspoon vanilla
1 teaspoon baking soda
1/2 teaspoon salt
2 1/2 cups all purpose flour
1 1/2 cups semi-sweet chocolate chips
1 cup mini marshmallows
For the top:
1/2 cup mini marshmallows
2 regular sized Hershey's bars, broken into pieces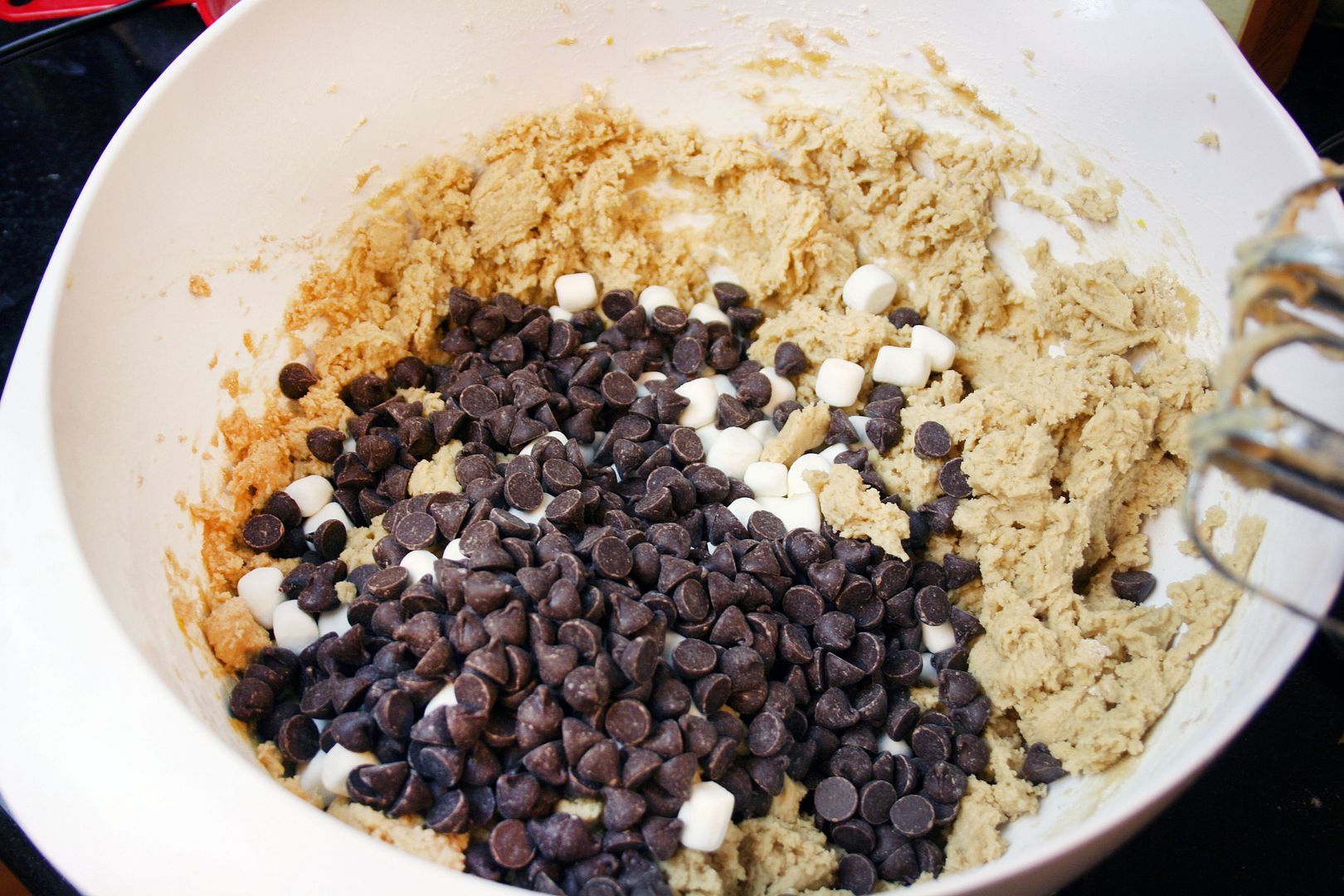 Directions:
Preheat oven to 325˚F. Place graham crackers in a large Ziploc bag and beat the tar out of them with a meat tenderizer or rolling pin until they are finely and evenly crumbled. Pour them into a medium bowl and slowly drizzle butter into crumbs, while stirring, until it is evenly distributed. Press this mixture into the bottom of a greased 9X13 pan and bake for about 12 minutes, or until golden brown.
Meanwhile, in a large mixing bowl cream the sugars and butter. Then add eggs and vanilla. In a separate bowl sift flour, baking soda and salt. Mix into the sugar mixture. Fold in chocolate chips and marshmallows.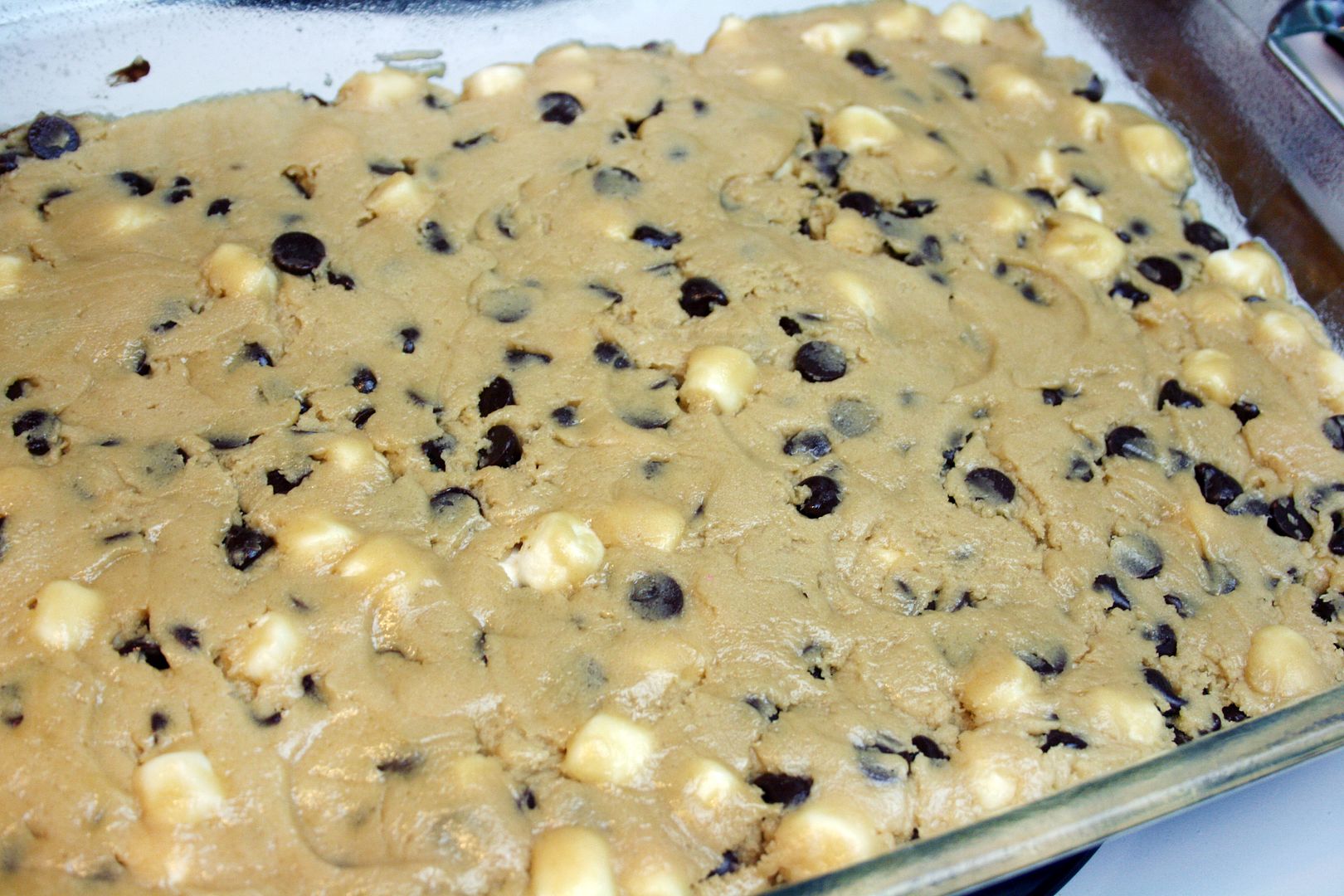 Then, spread the mixture over the graham cracker crust. A spatula coated with baking spray (keep coating throughout the process!) and not being afraid to pack this in with your bare hands will be key factors in not letting the crust pull apart in this process. Bake for 18 minutes and remove from oven, leaving it on. Press in Hershey's squares and the marshmallows and bake for an additional 12-16 minutes until the top is golden brown and the center is set. Cool completely and cut into bars.
I promise, once you try these, you'll definitely be making them s'more than once!
-Molly