Have you heard of
Ipsy
, the monthly subscription where you get beauty samples delivered to your door in adorable little makeup bags every month for only $10? I typically post a picture of my monthly haul when I receive it, so I just thought I'd break down my experience and show you some of the things I've gotten. (FYI-We are not getting compensated, or working on behalf of Ipsy in any way, I'm just providing some insight to those of you who may be curious or on the fence!) Below are some of the products I've received in the little bit over a year that I've been subscribing.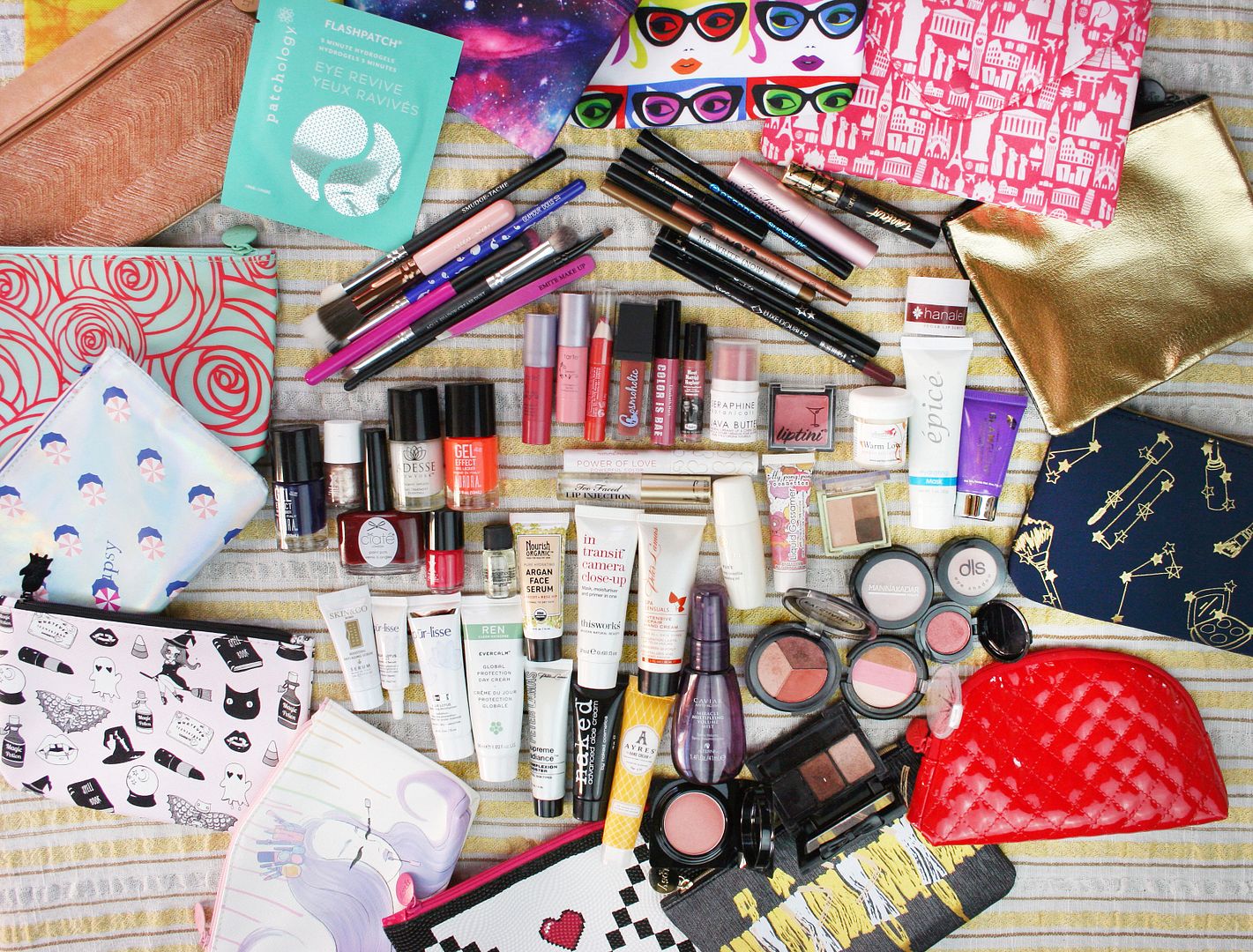 First of all, how about those adorable little bags the samples come in?! These are super fun and functional parts of getting the Ipsy package in the mail every month. They typically center around some sort of theme, often seasonal. I will forever have an amazing stash of travel bags for makeup, jewelry and skincare. Each bag comes with five products and I've gotten everything from tweezers, to makeup brushes and every type of makeup imaginable.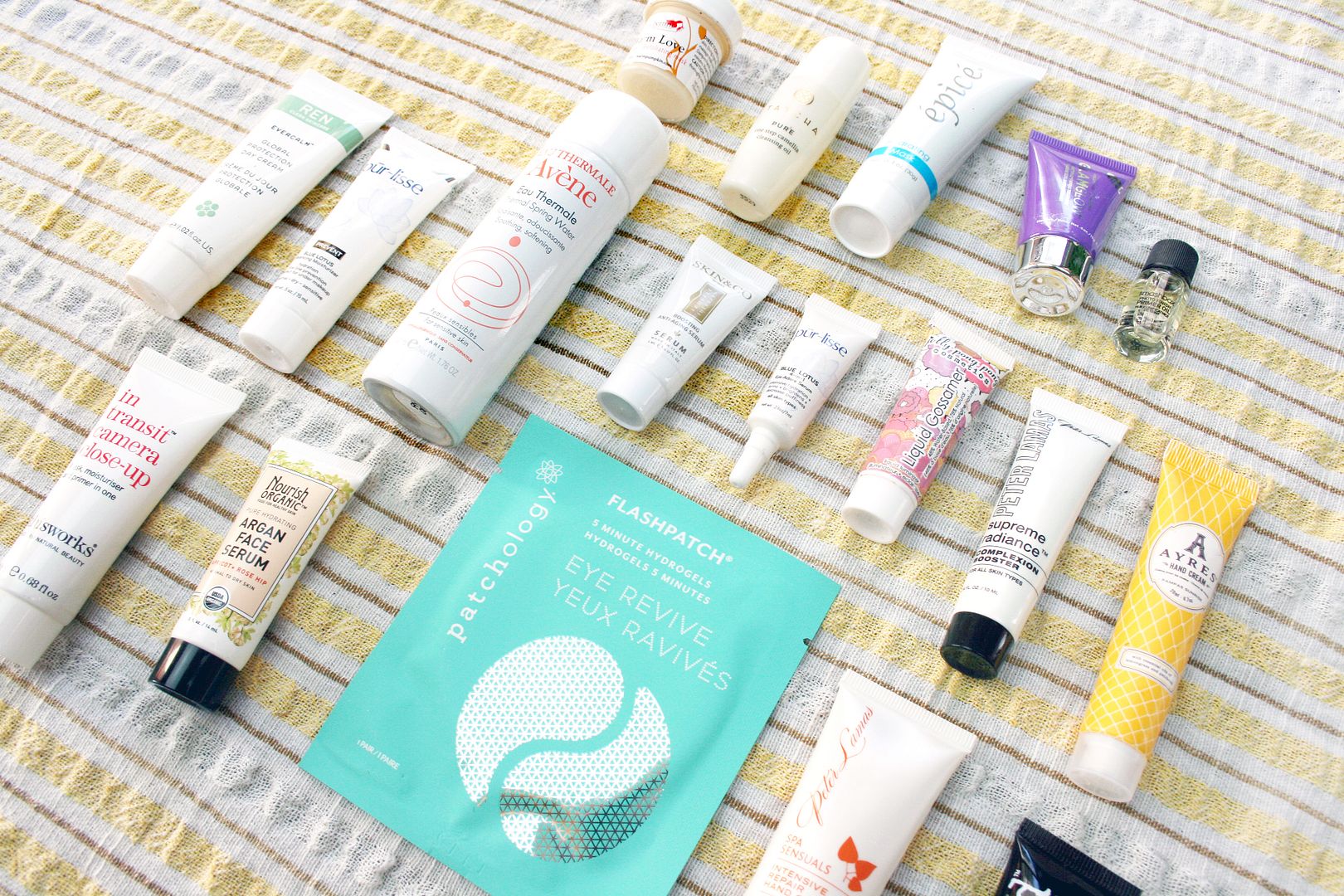 One of the best things Ipsy has done for me is gotten me more serious about my skincare routine. From facial masks (many of which I've used up) to amazing moisturizers, face serums, and exfoliating products, I've become much more serious about caring for my skin. I've really noticed a difference in the reduction of fine lines and more hydrated skin, both of which make makeup go on much easier! Some of my favorite things I've received in this category include
Ren Skincare
moisturizer,
Glamglow Firming Treatment
, and
BioRepublic's masks
.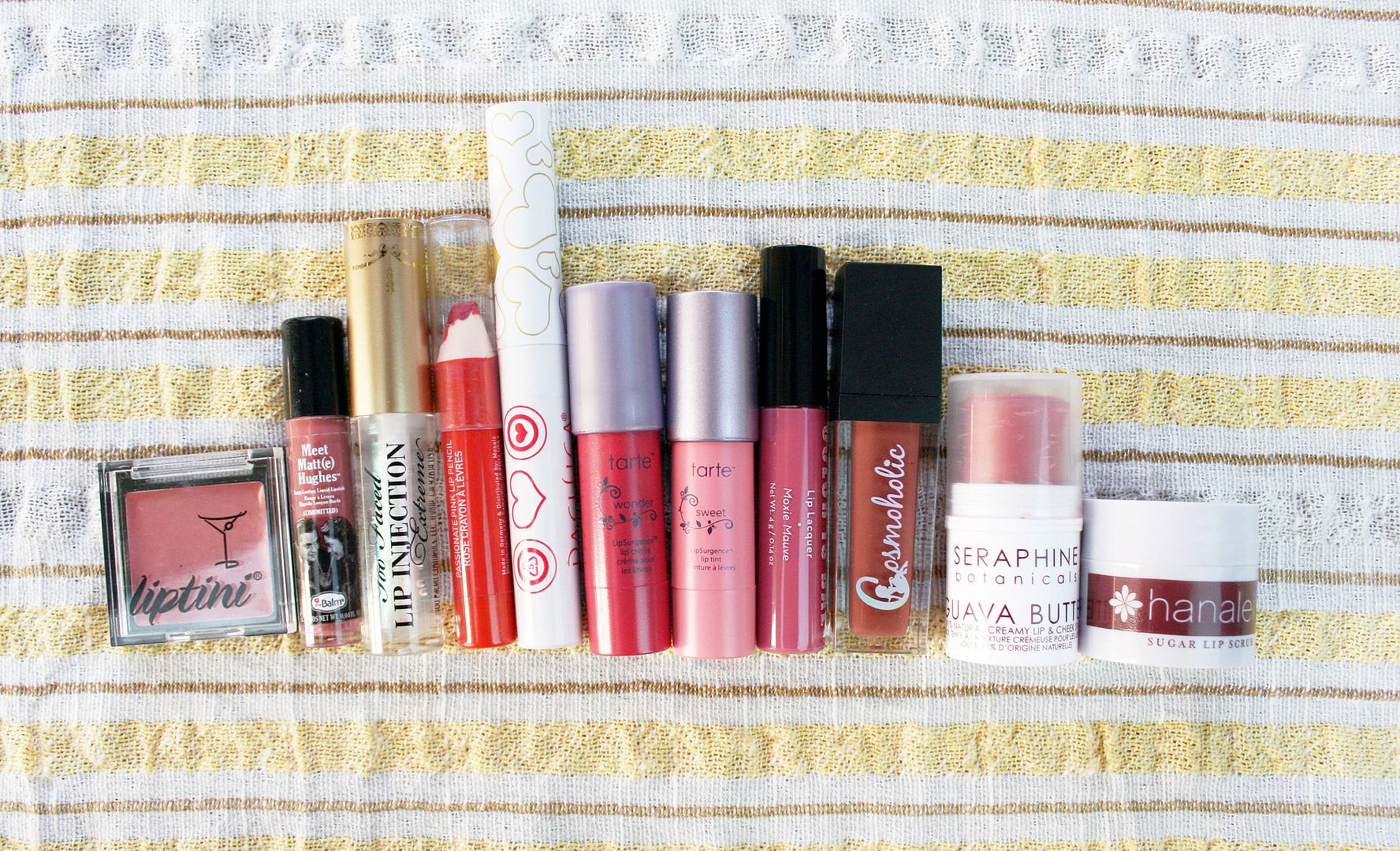 I've also gotten some amazing lip colors that are different shades than I might not ever buy, but it's been super fun to experiment with those. Favorites in lip care and color include
Hanalei lip scrub
,
Seraphine Guava Butter
(this works for lips and cheeks!), and
Meet Matt(e) Hughes
lip color, which comes in a super well priced set of 6 and stays on really well.
I've also loved all of the nail colors I've received. I was especially impressed with the super metallic
Formula X
glitter color. I'm also realizing now that I left out some colors from
Trust Fund Beauty
out of this photo, but they've been colors that have held up super well.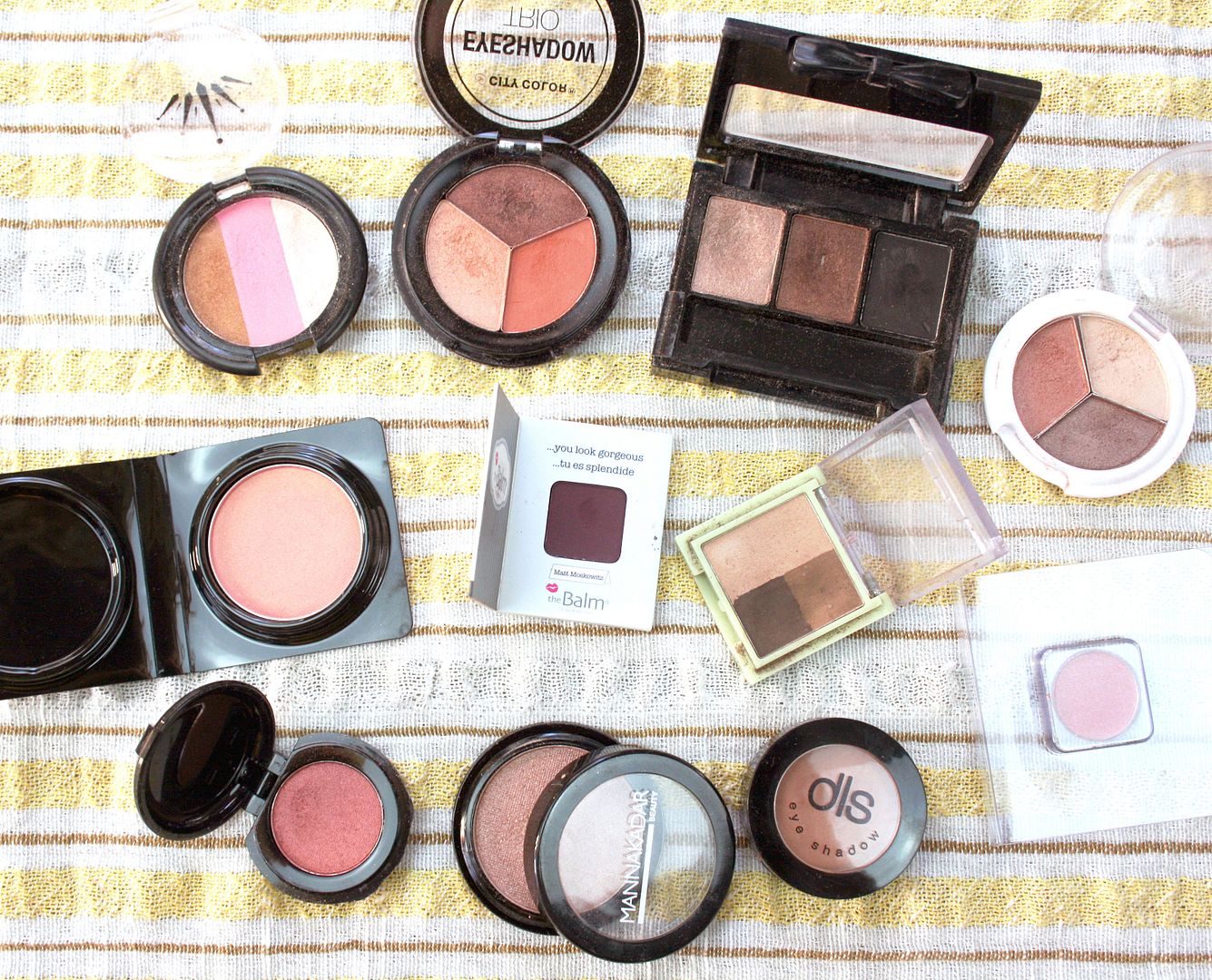 Thanks to Ipsy, I will never have to buy eyeshadow again. Favs here include the
NYX trio palette
and the
Pixi by Petra brow duo
. It's not all roses and sunshine; every single item I get isn't a winner. I can't ever see myself in a dark purple eyeshadow, but there are way more neutrals than anything, so more often than not, I'm pleased here.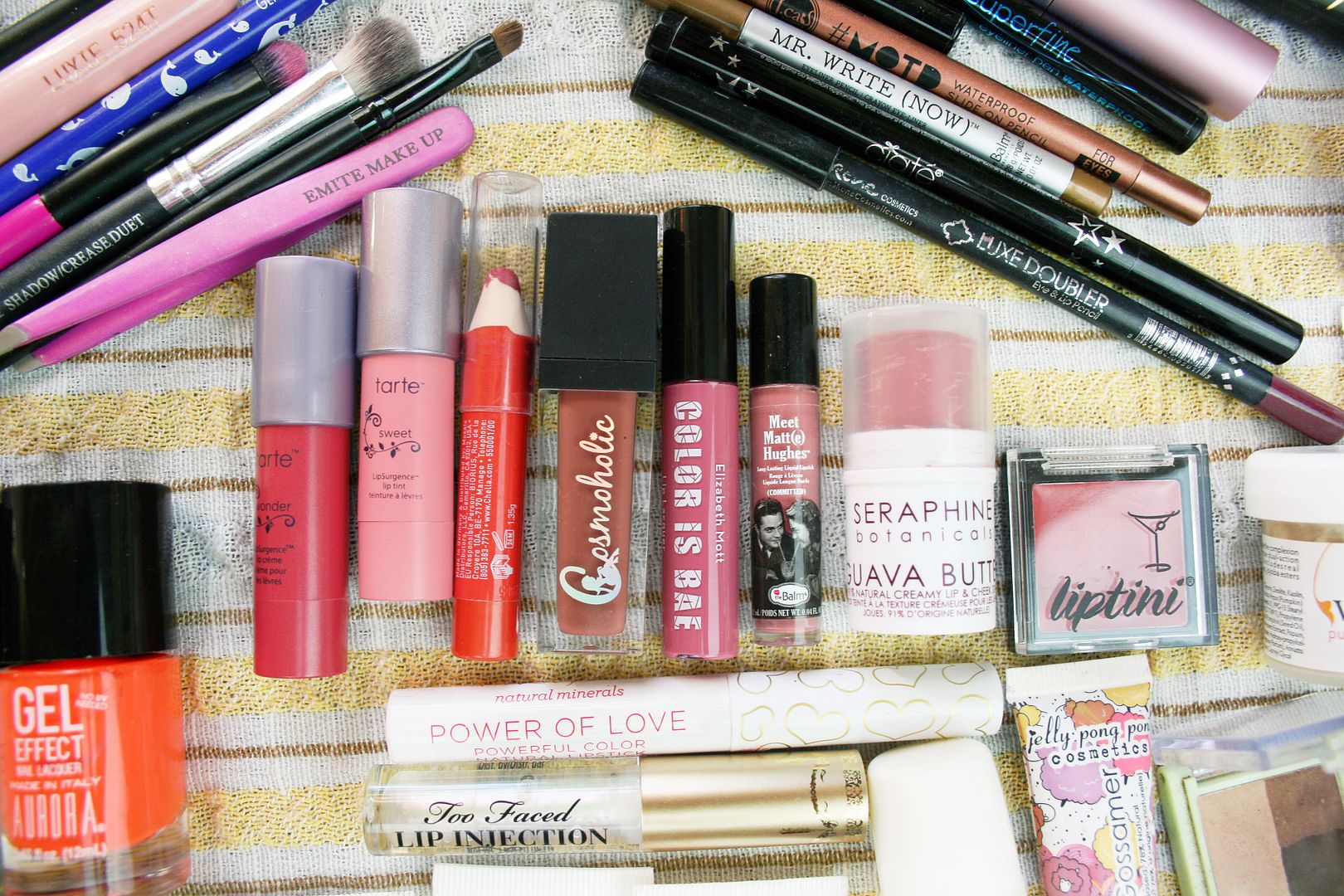 Overall, I love and use over half of the items I get in every bag, many of which are at least $20 retail. I'd totally recommend Ipsy if you're a makeup novice who doesn't have a budget to spend on trying out lots of products and brands. It's a really fun way to step outside the box a little bit for not much money out of your pocket. Let me know if you have any specific questions about products (it would have taken me about 1,000 years to go through each one), or if you'd be interested to see a breakdown of what I receive monthly. And, if you're interested in trying Ipsy out, remember Christmas is right around the corner! What a perfect gift for yourself ;)
-Molly