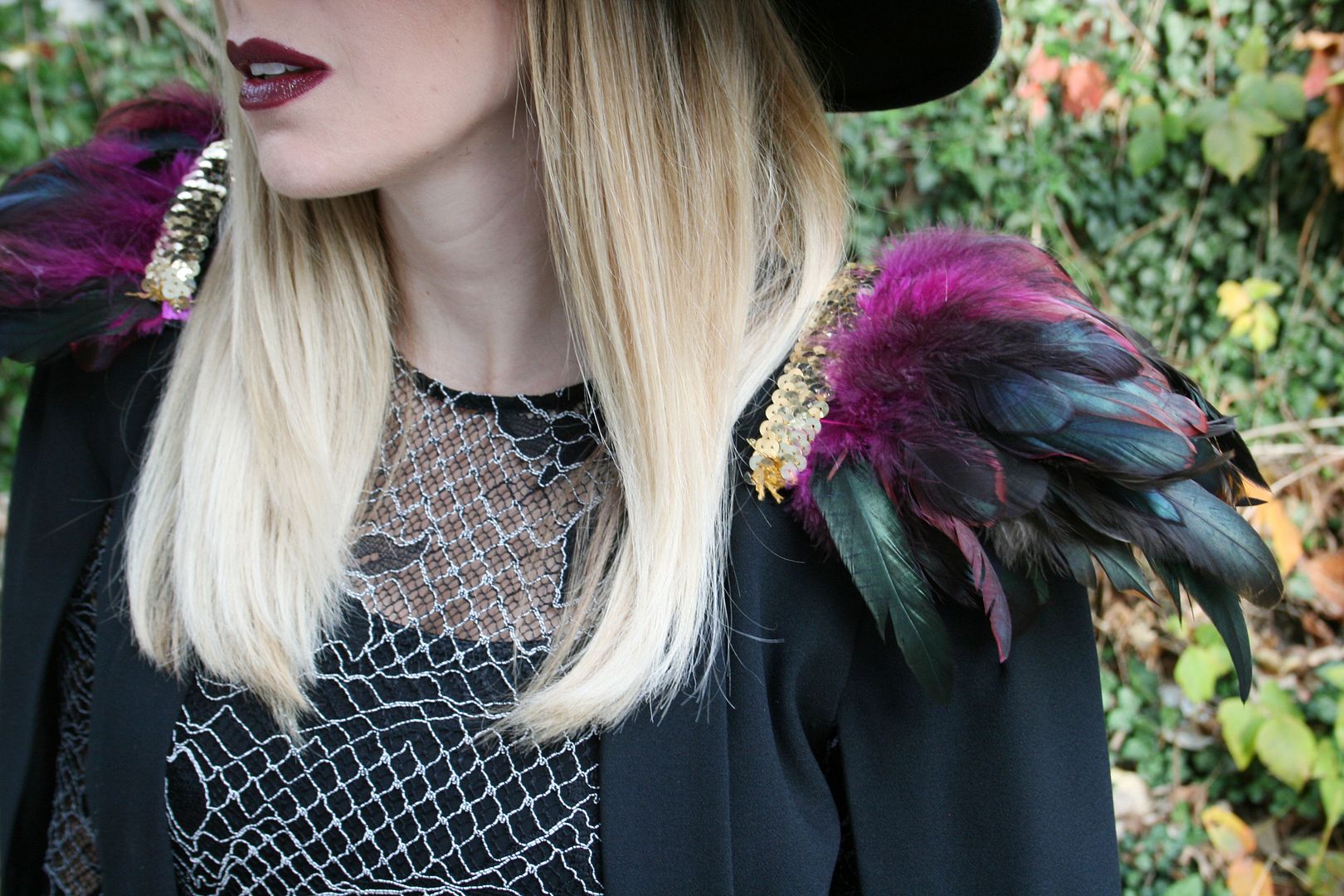 On Monday, we gave you a sneak peek at these amazing feather epaulettes that I made for our Wear it Two Ways: Haute Halloween post. Today, I am going to walk you through how I made these bad boys so you can make your very own! They are extremely easy to make, which is great for me because I don't like to make anything, food or otherwise, that takes more than a handful of steps.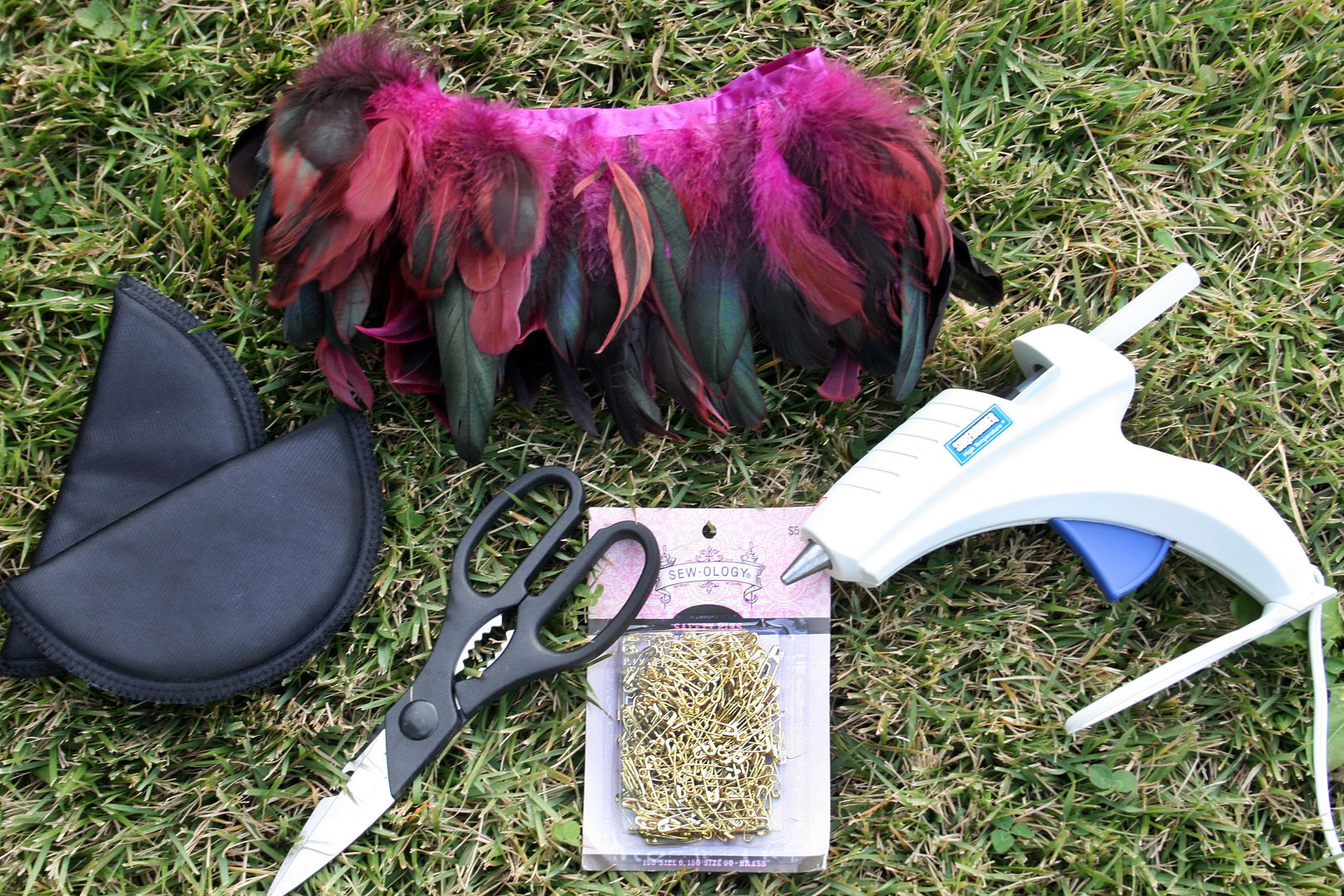 There are a few different ways to make these, so I encourage you to play around and make them your own. For mine, I found small shoulder pads, feather garlands pre attached to a ribbon, a hot glue gun and safety pins.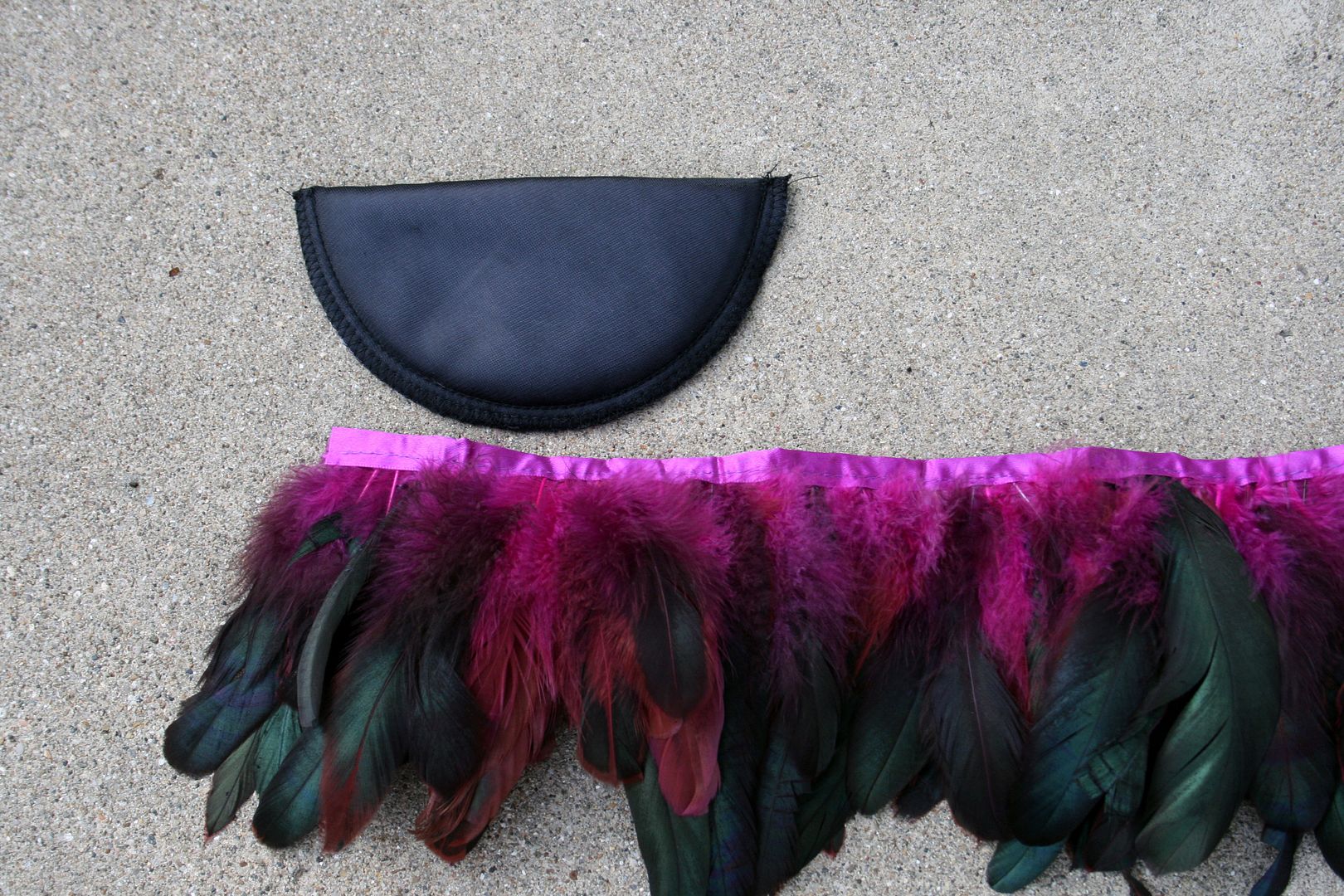 To begin, measure out your feather ribbon (I believe that's the technical term) so it's the same length as the top of your shoulder pad, then cut it. I got two spools of these, one was pink, the other, gray.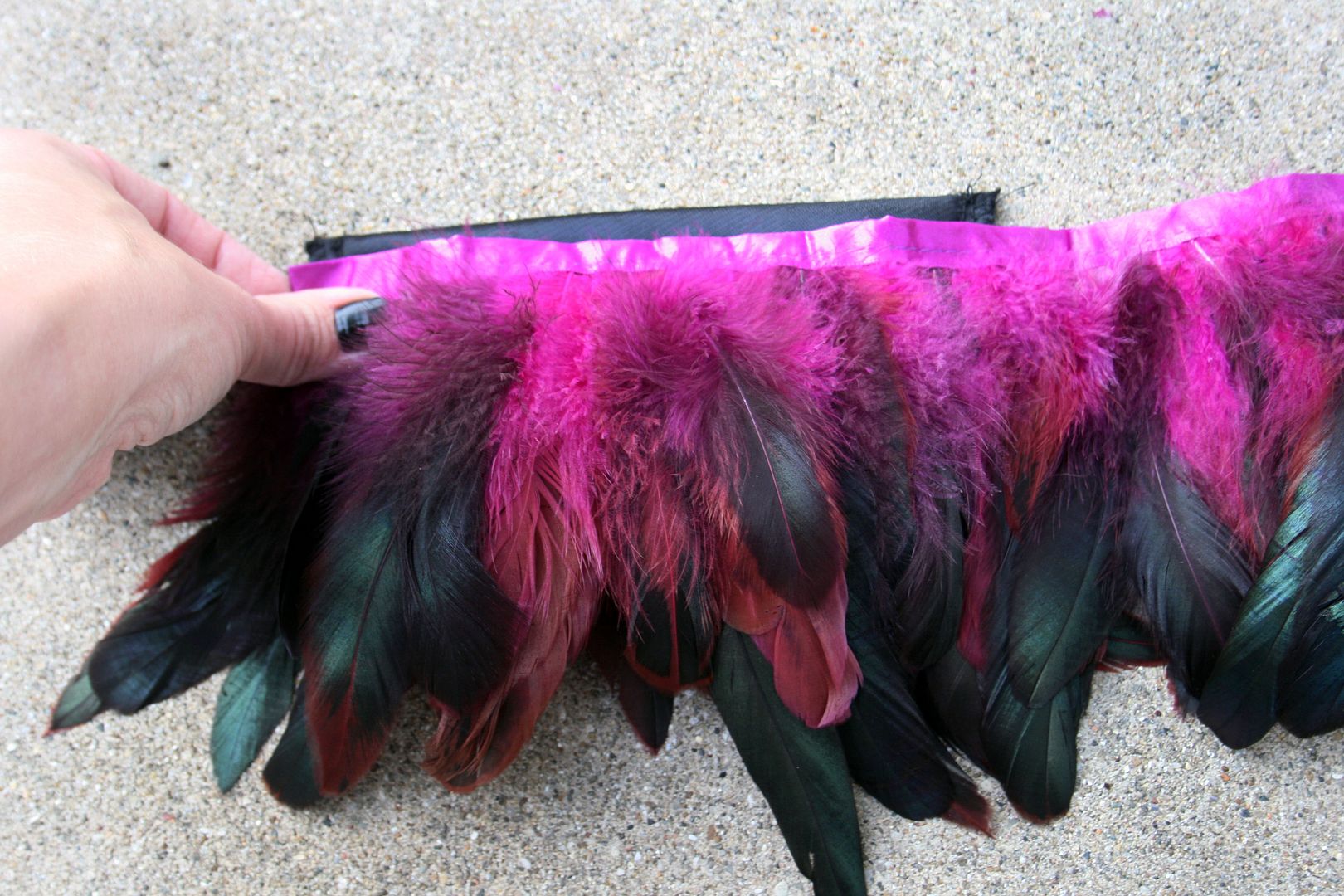 Next, measure out the second color so it is the same length as the middle of the shoulder pad, then cut it. I did not do this, but this is why I do these things first, so I can tell you about my mistakes so you don't recreate them! You're welcome.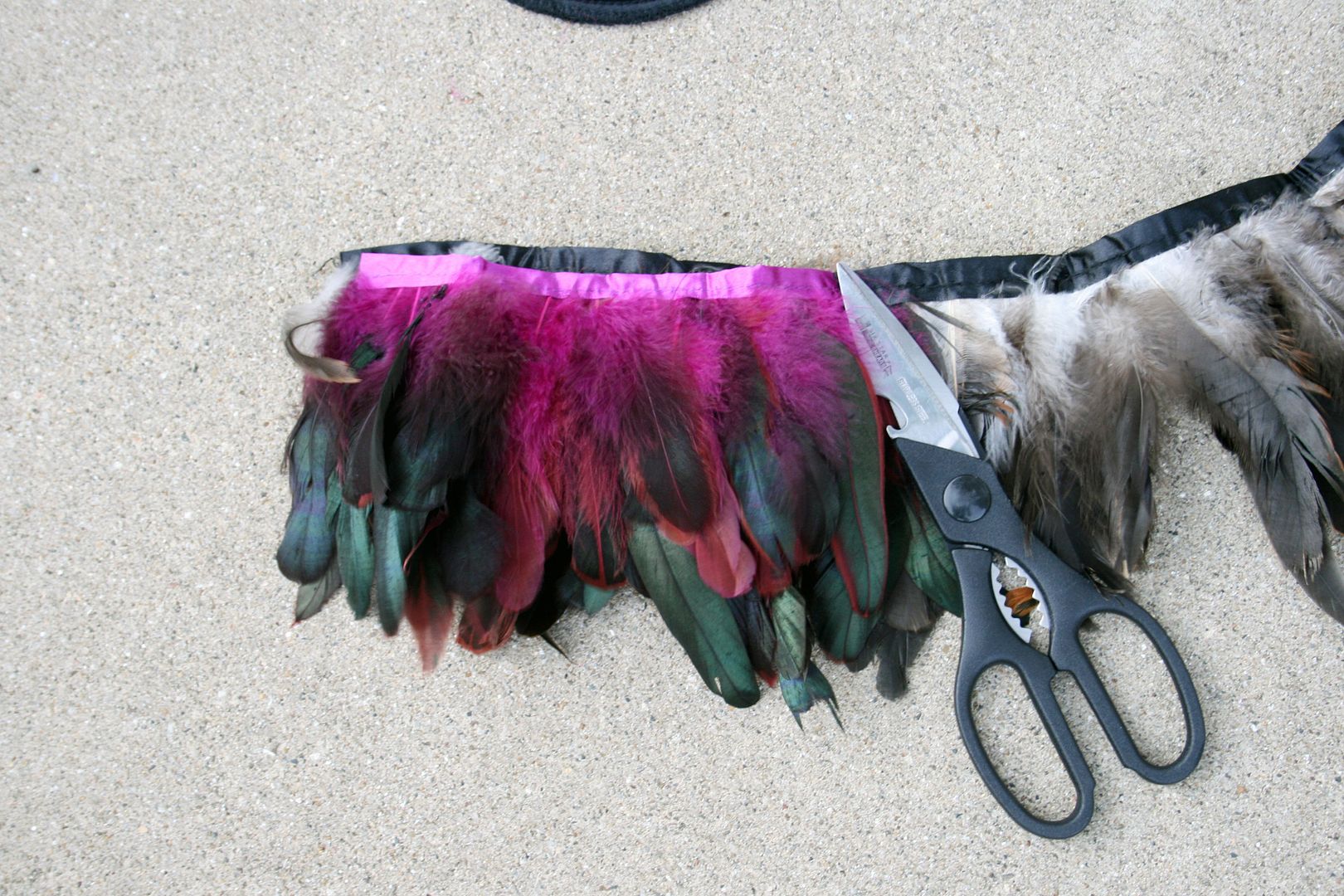 I wanted the pink color to be on top, with the gray as the filler on the bottom, so I hot glued the gray color to the middle of the shoulder pad first.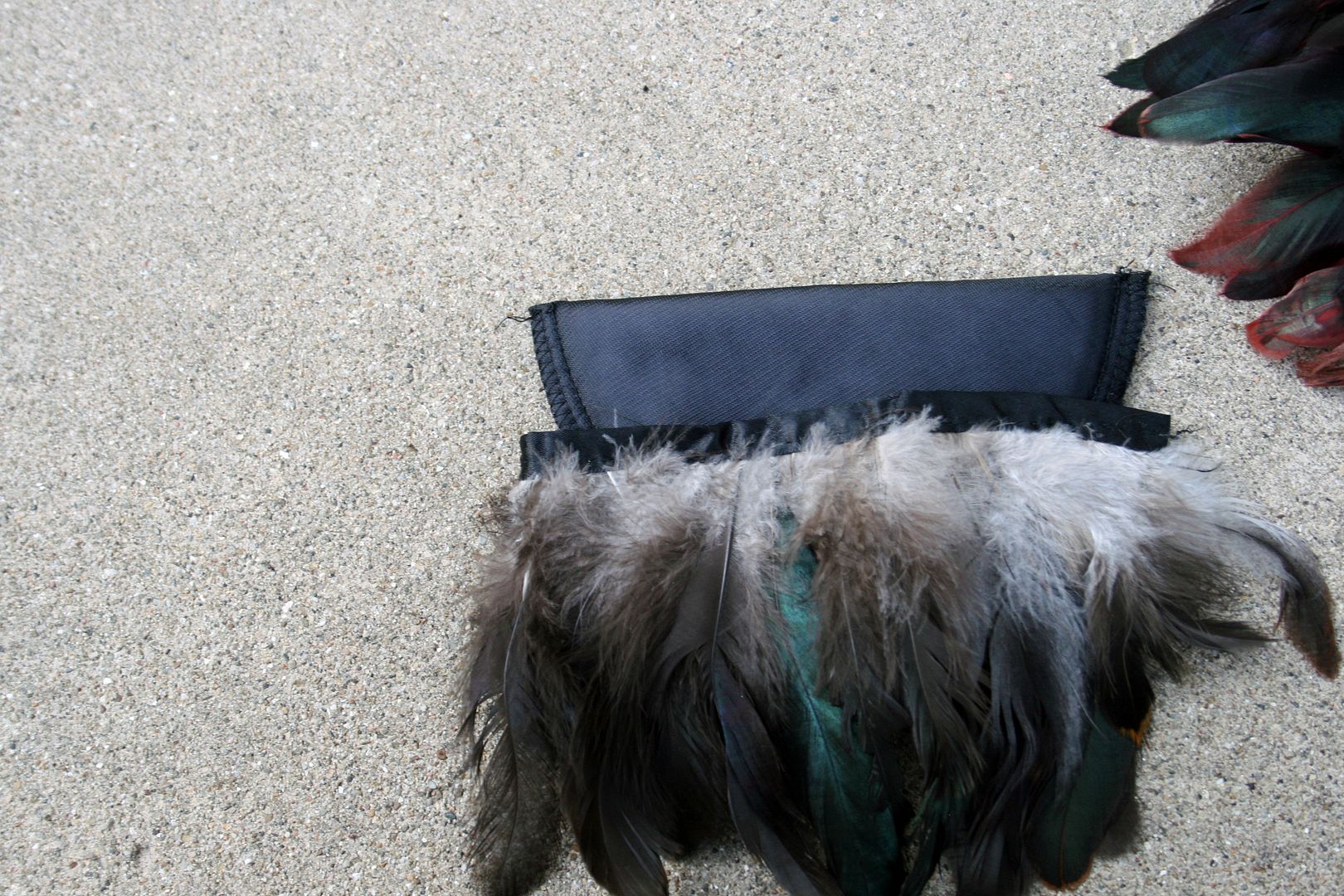 If you have any extra on the side, just fold it over the edge and glue the ends in place. Repeat by gluing the top feather section to the top of the shoulder pad.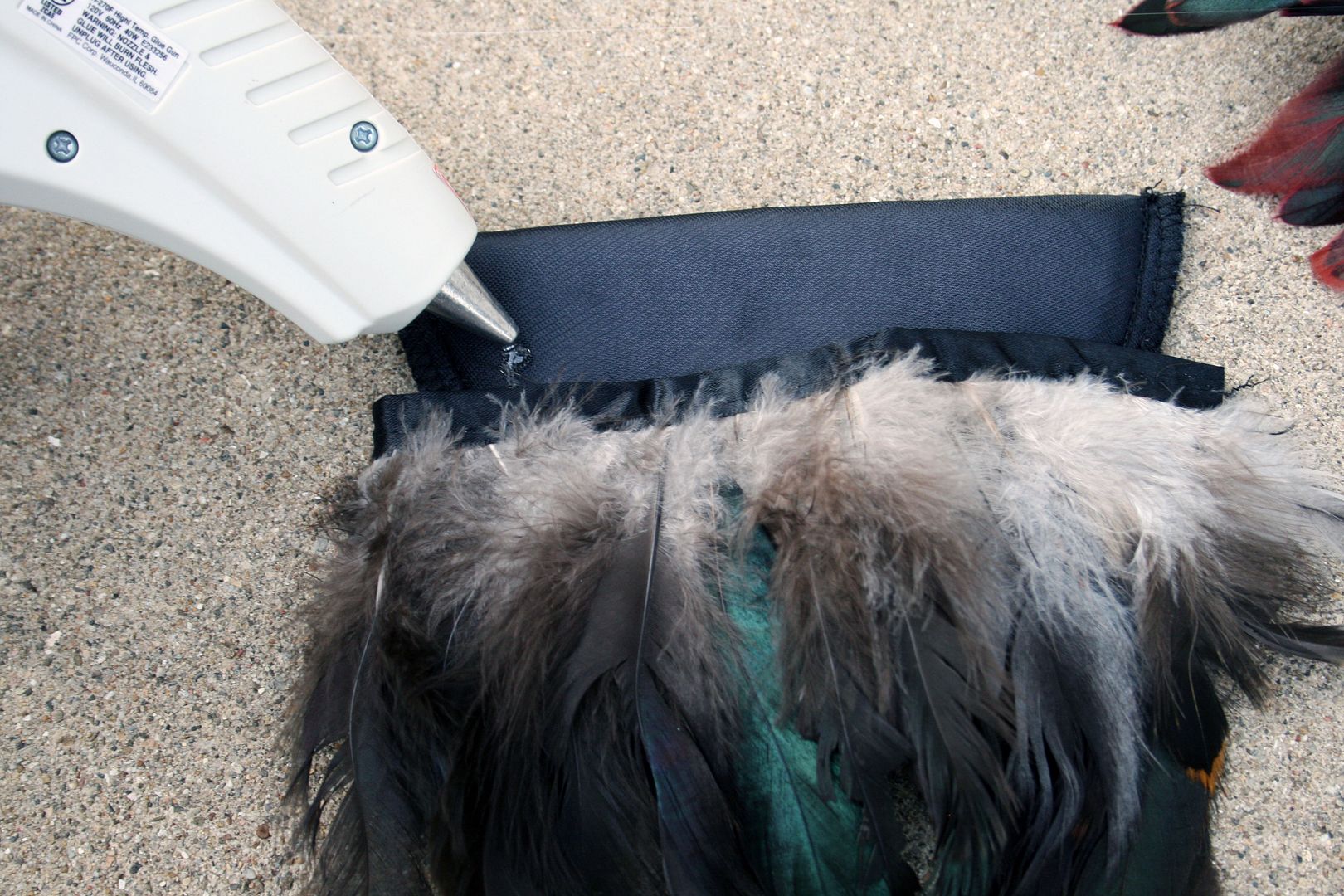 Now, after cutting my feather sections, I had a small bit left over that I decided to glue to the back of the shoulder pad for a bit of extra volume. Again, these are your epaulettes, so make them your own! Glue those feathers wherever you want!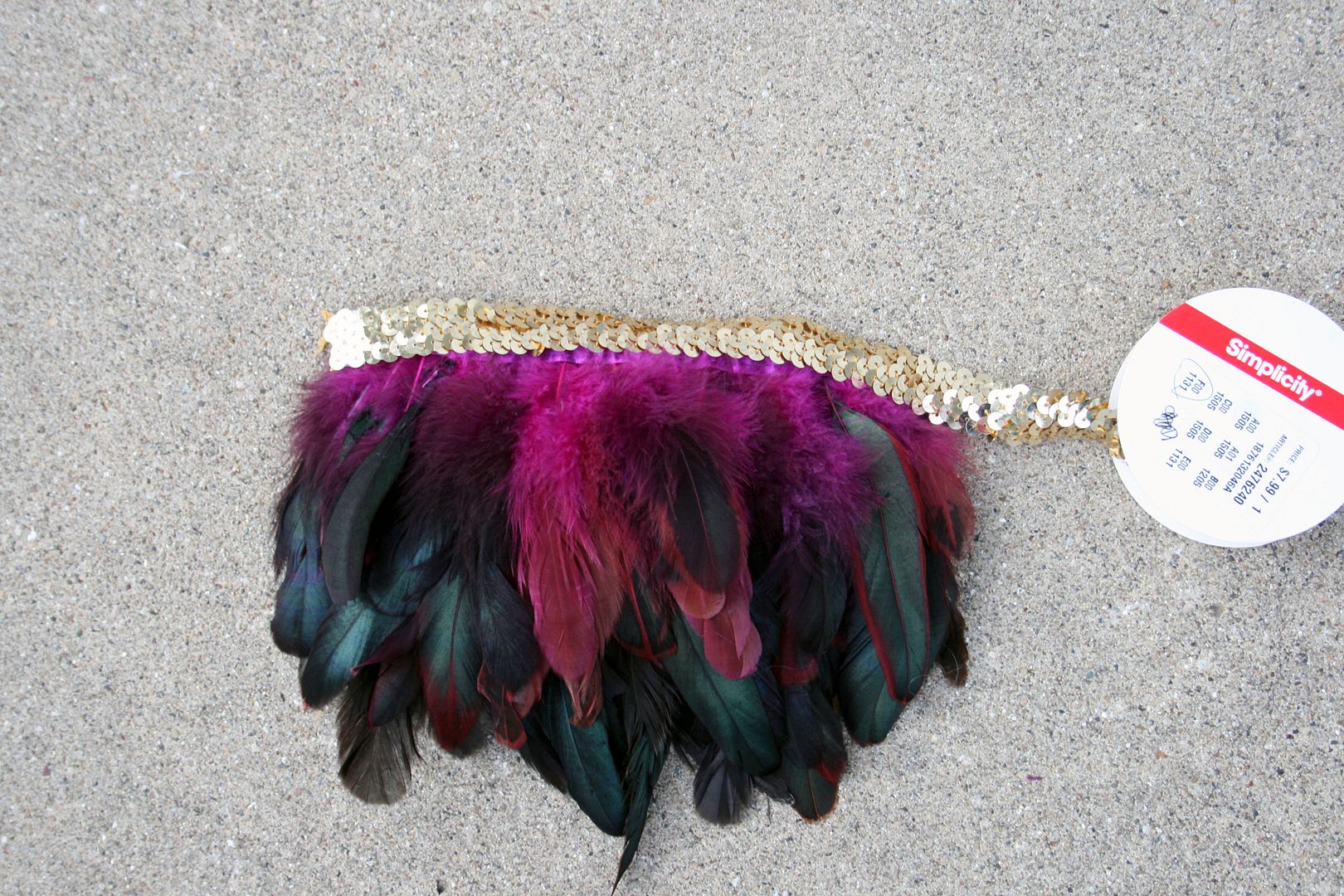 Once my epaulettes were looking nice and voluminous, I decided they needed a little something extra. I had a spool of gold sequin so I measured out a section of that for the top of each epaulette and glued it into place. Gold or silver rope or ribbon would also look cool, as would rhinestones or other sparkly material. Appliques and chains would also look great. Again, whatever you want! Treat yo'self.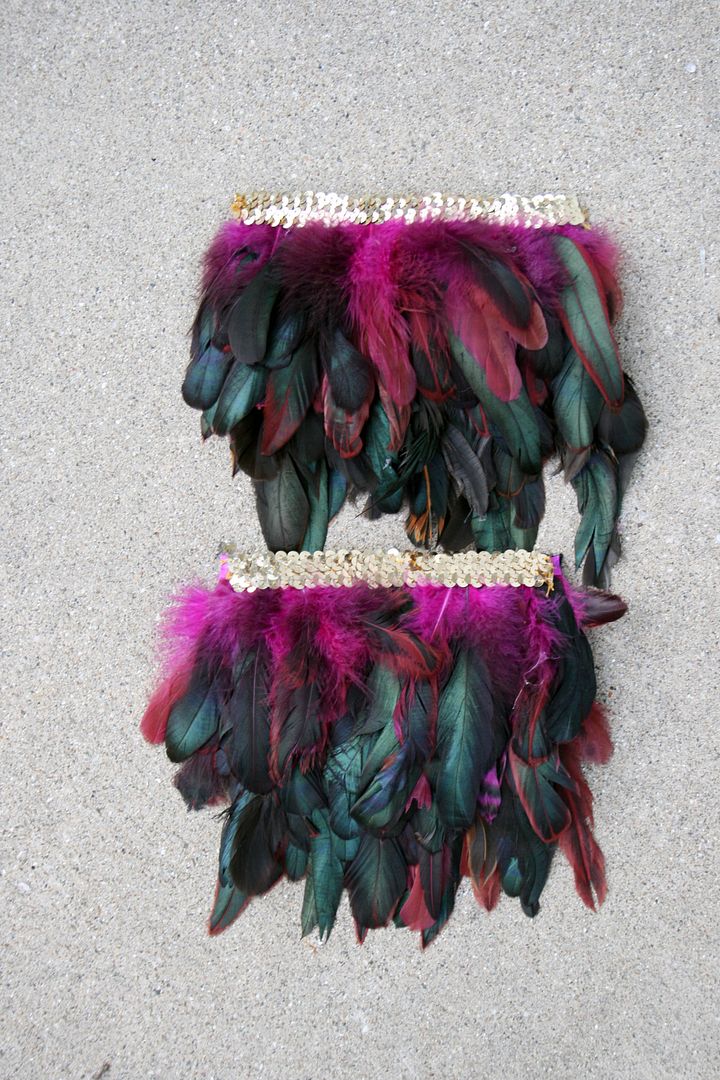 Voila! Now you have beautiful epaulettes to affix to anything you want! I used gold safety pins to attach mine to my blazer cape, and then later to a blazer for a witch costume I wore for Halloween, but you could easily use something else to attach them to your various tops. You could also make epaulettes in different colors! The possibilities are endless and they are so easy to make! If you decide to make your own, tag us in the pictures so we can see them! Happy epauletting!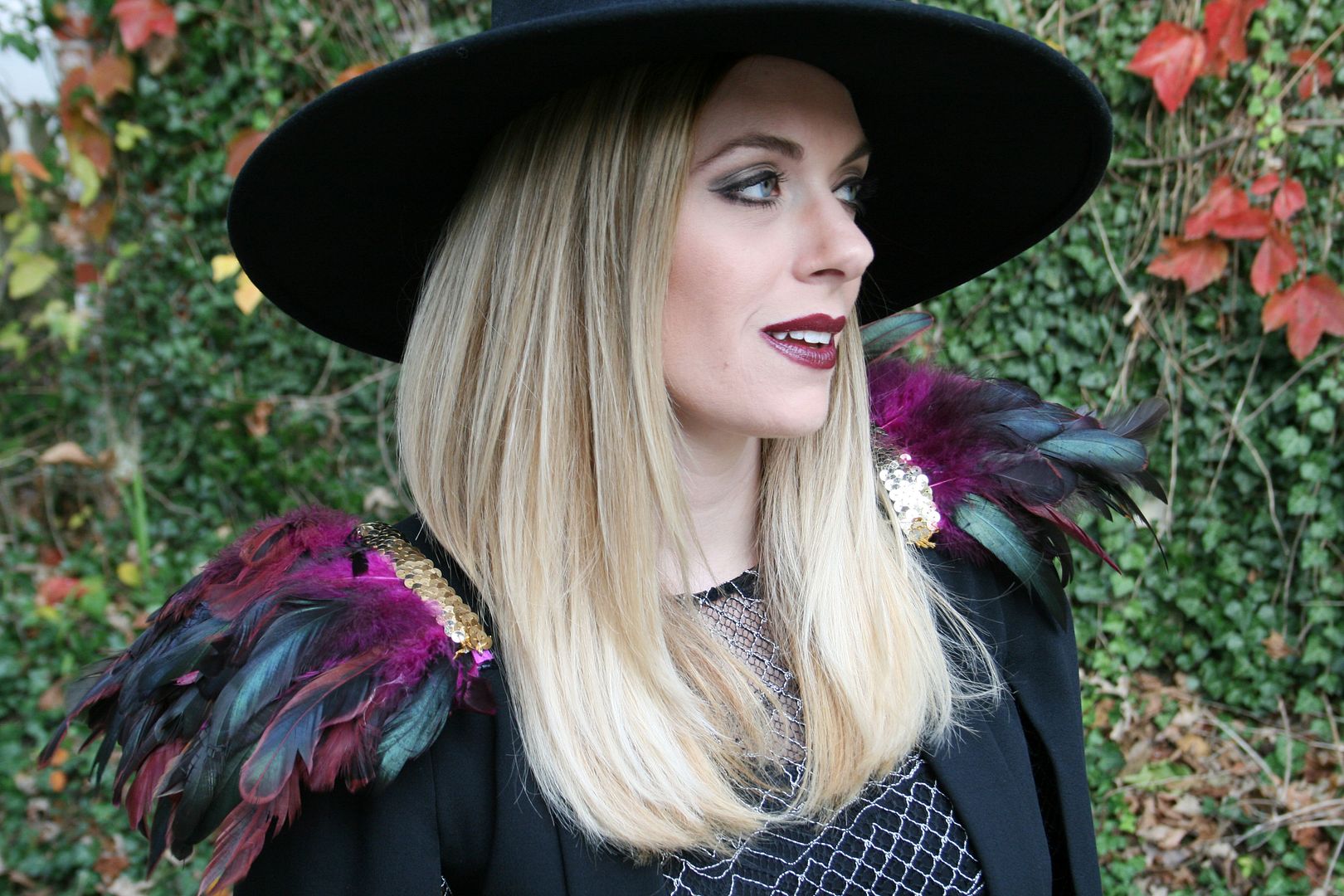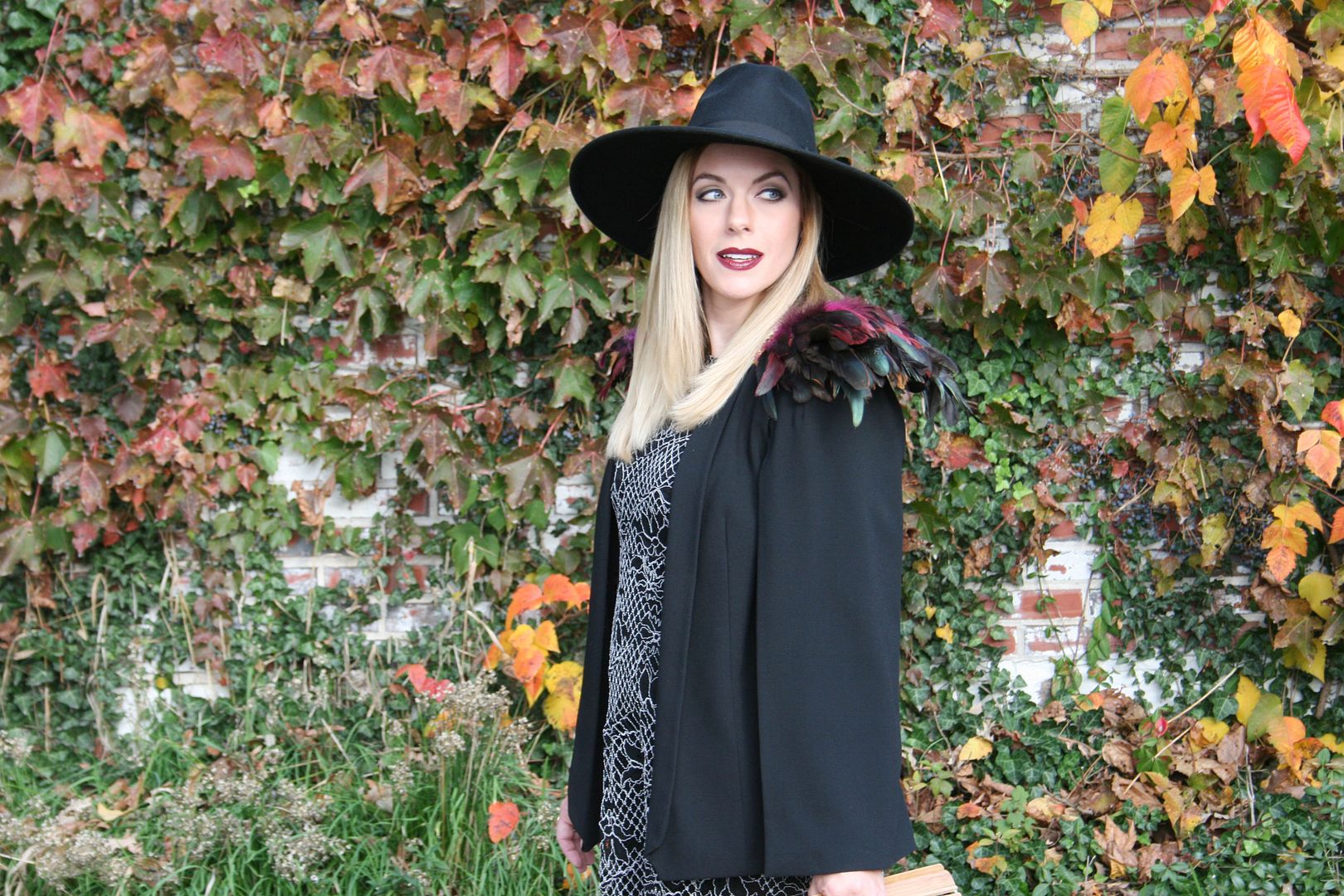 - Jodi