Typically, we associate floral patterns with the spring. Everything is blooming and coming back to life, so it's a natural association. However, moody florals have become one of my favorite patterns to wear in the fall. A dark floral pattern is the perfect sidekick to the beautiful fall foliage that surrounds us and
this dress
is a great illustration of just that.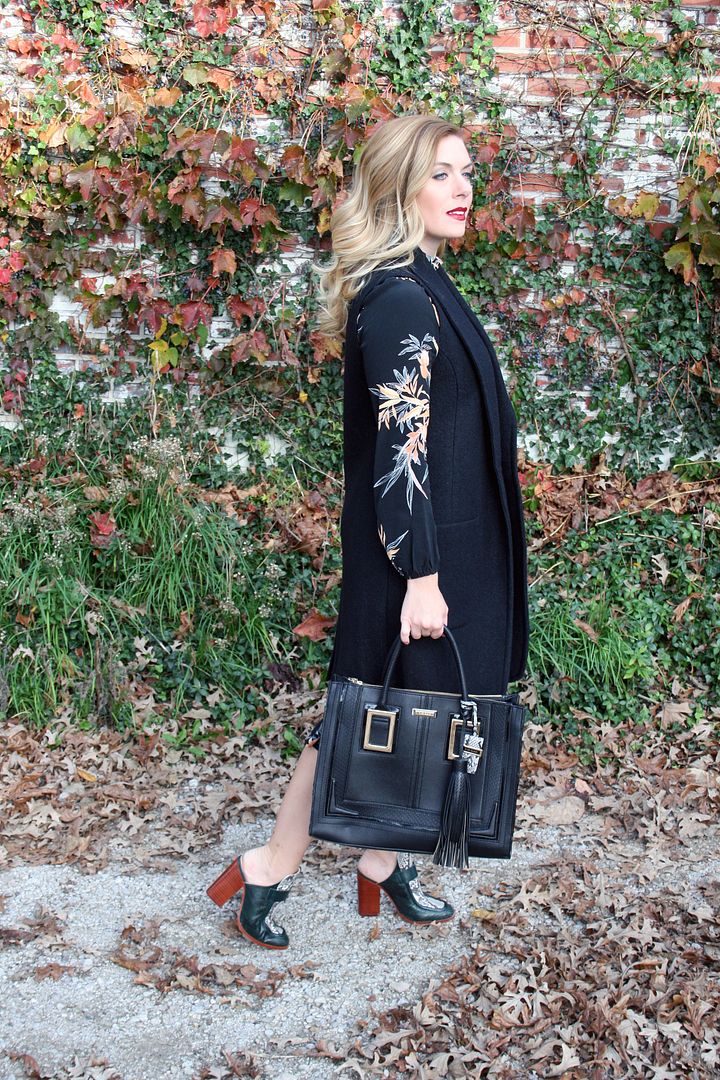 To play up the cooler weather vibes of this dark floral dress, I paired it with my favorite
long vest
. Technically, I guess this is a sleeveless coat, but you say potato, I say pot-ah-to. Anyway, it's a heavy wool material, which makes it perfect for layering in the cooler months.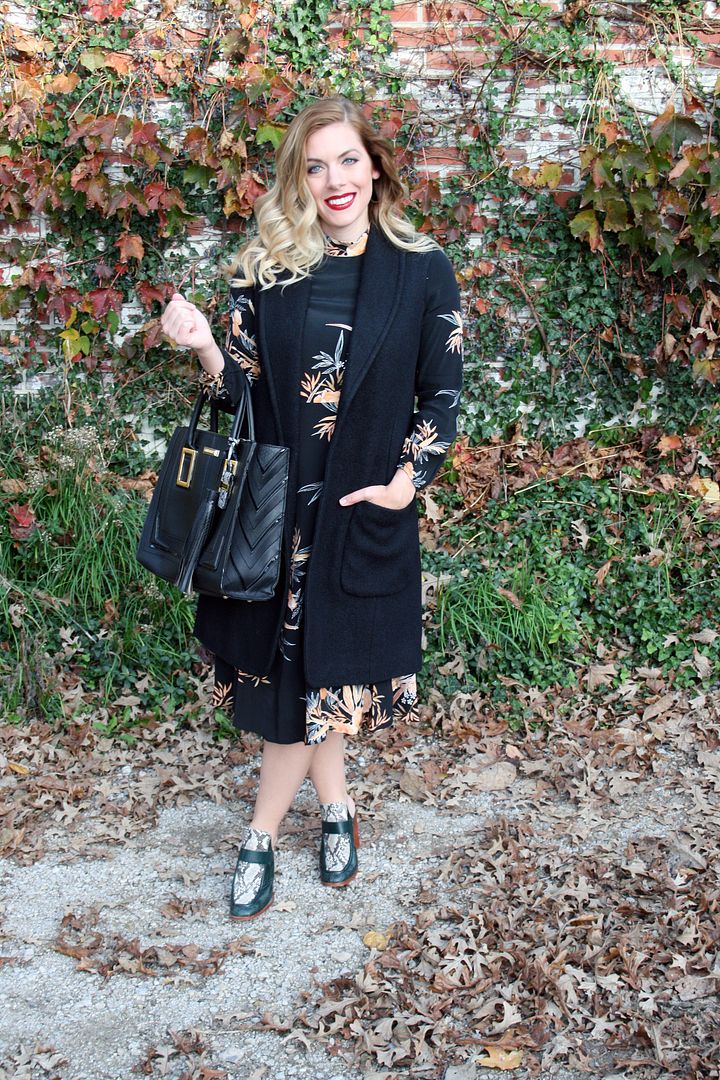 I am also loving these dark green snakeskin mules. They bring out the details in the dress, but also work nicely as a neutral accessory to the entire outfit. What patterns are you loving this season?