If you're like us, it can be hard to think of the perfect little something special to get for friends and family on your gift list, which can lead to quite a lot of holiday anxiety this time of year. Have no fear! We've rounded up our top picks for both gals and guys (though many of the items are interchangeable!) that are perfect for stuffing stockings or wrapping up for that special someone in your life. Check out our lists below!
1.
Drop it Like It's Hot Teacup
2.
Minimergency Kit for Her in Glitterbomb
(perfect for the person on your list who is always on the go)
3.
Macaron Soap Set
4.
Elephant Bottle Opener
5.
Planet Collar Pin
(Jodi's top pick!)
6.
Stegosaurus Candle
7.
Moscow Mule Carry On Cocktail Kit
(get yourself one too, no one is looking)
8.
Holiday Light iPhone Charger
(also available
here
)
9.
Smartphone Selfie Light
10.
Disco Ball Sequin Earrings
11.
Velvet Turban Headband
(Molly's top pick!)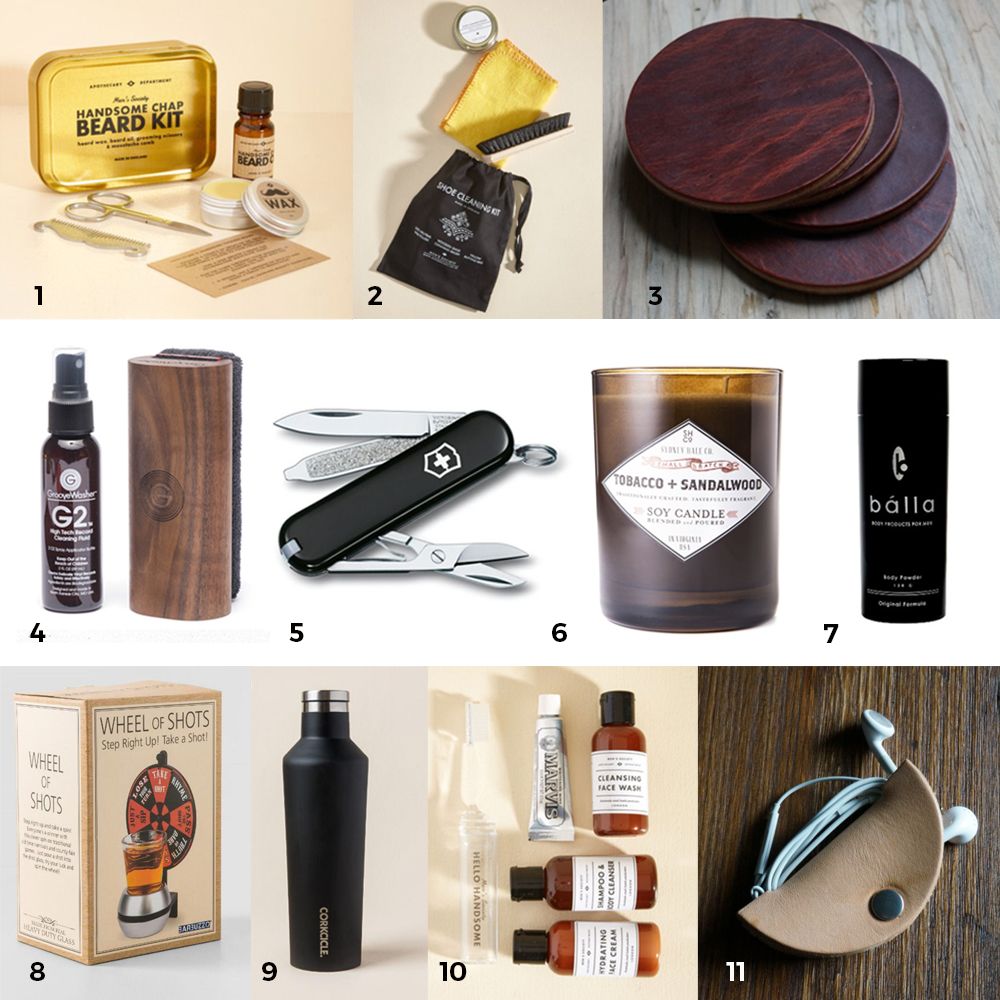 1.
Beard Grooming Kit
2.
Shoe Cleaning Kit
3.
Leather Coasters
4.
Record-cleaning Groove Washer Kit
5.
Swiss Army Knife
6.
Tobacco and Sandalwood Candle
7.
Balla for Men Powder
(a top husband-approved pick!)
8.
Wheel of Shots game
(your cousin home from college will definitely approve)
9.
Corkcicle Canteen
10.
Weekender Wash Kit
11.
Headphone and Cable Tidy
What are your favorite stocking stuffers or small giftable items? Let us know in the comments!
Save
Save