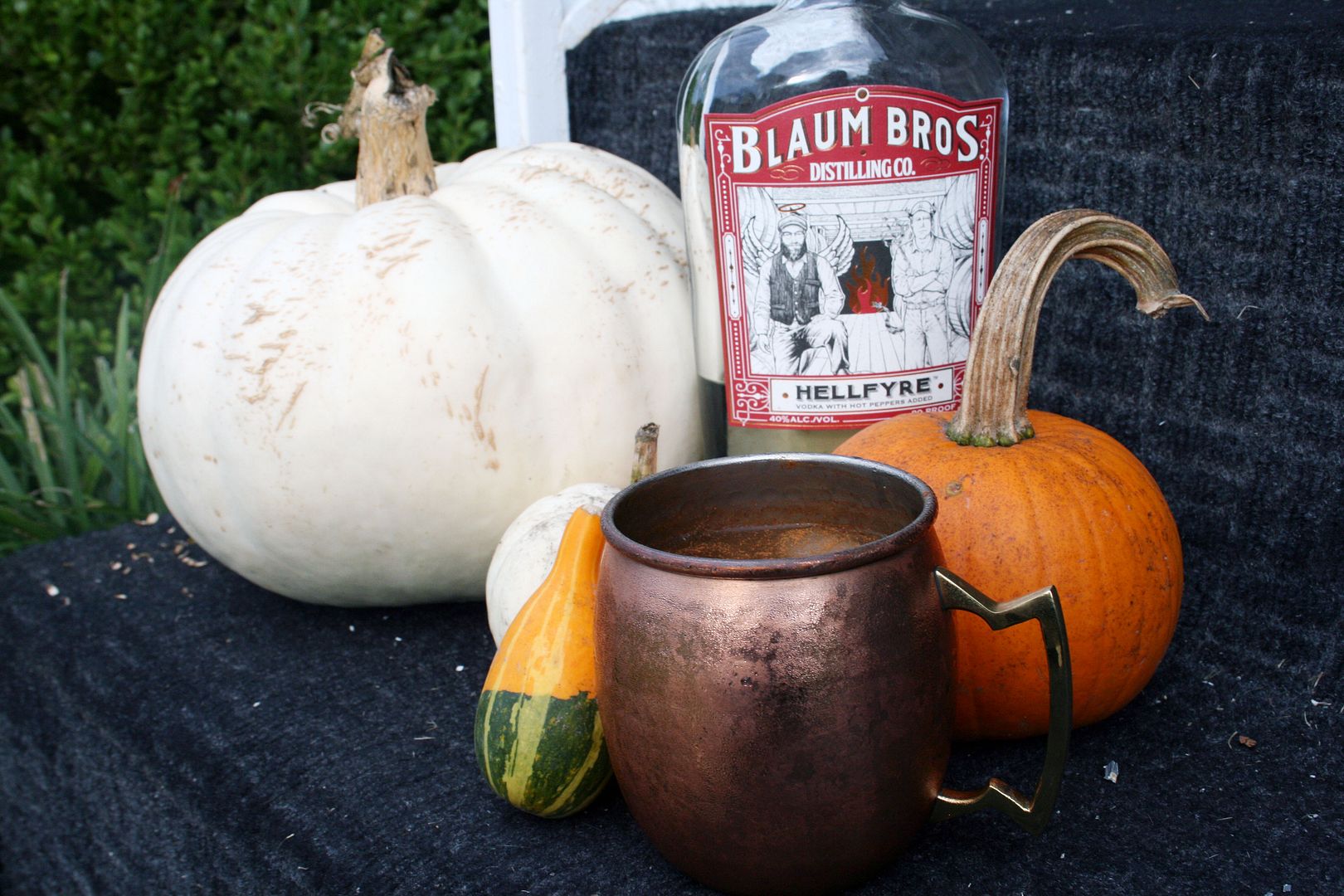 As you know by now, we love fall around here and everything that comes with it. This is the perfect time of year for hearty comfort foods as well as warm and spicy drinks. I love a good cocktail and fall is great for experimenting with different flavors and spices. We've tried the Moscow Mule every which way there is, so I decided to go ahead and make up a new one. Ladies and gentlemen, I give you, the Spicy Apple Cider Moscow Mule! It's like a regular Moscow Mule, but better and more autumnal! The spicy vodka mixes well with just about anything, but especially with Goslings Ginger beer because it has a little bite to it. The apple cider and cinnamon add another layer of flavor to an already great combo, taking it to the next level.
Here is the recipe to make your own.
2 oz. Hellfyre vodka (or another pepper vodka)
3 oz. ginger beer (I prefer Goslings for this, as stated above)
3 oz. apple cider
Sprinkle of cinnamon
Cinnamon stick
Fill copper mug with ice. Mix vodka, ginger beer and apple cider in mug. Garnish with sprinkle of cinnamon and cinnamon stick. Yields one cocktail.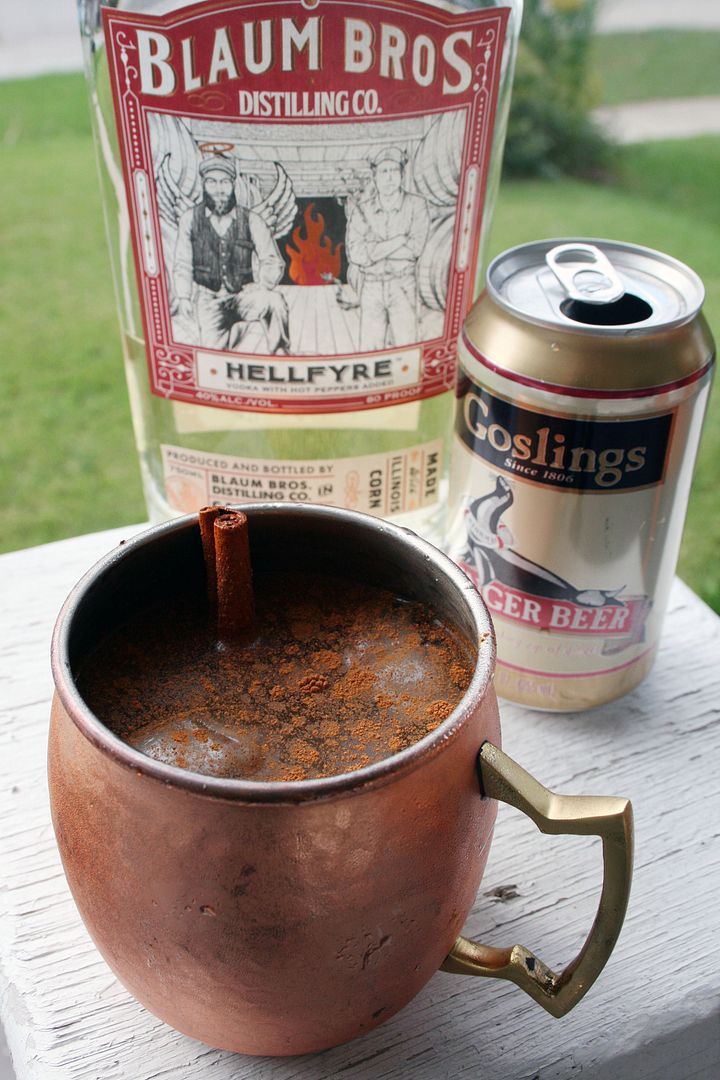 Last year, my husband and I went to Galena, IL after our wedding for some much needed rest and relaxation. It was there that we were introduced to Hellfyre vodka from the Blaum Brothers Distillery. Rather than being jalapeno flavored, this vodka is infused with hot peppers giving it a heat that is perfect for mixing with cocktails. Seriously, it's one of my favorites. I don't even like Bloody Marys, but I do when they have this vodka in them!
I love experimenting with apple cider and spices this time of year. Do you have any go-to fall recipes that you are looking forward to making?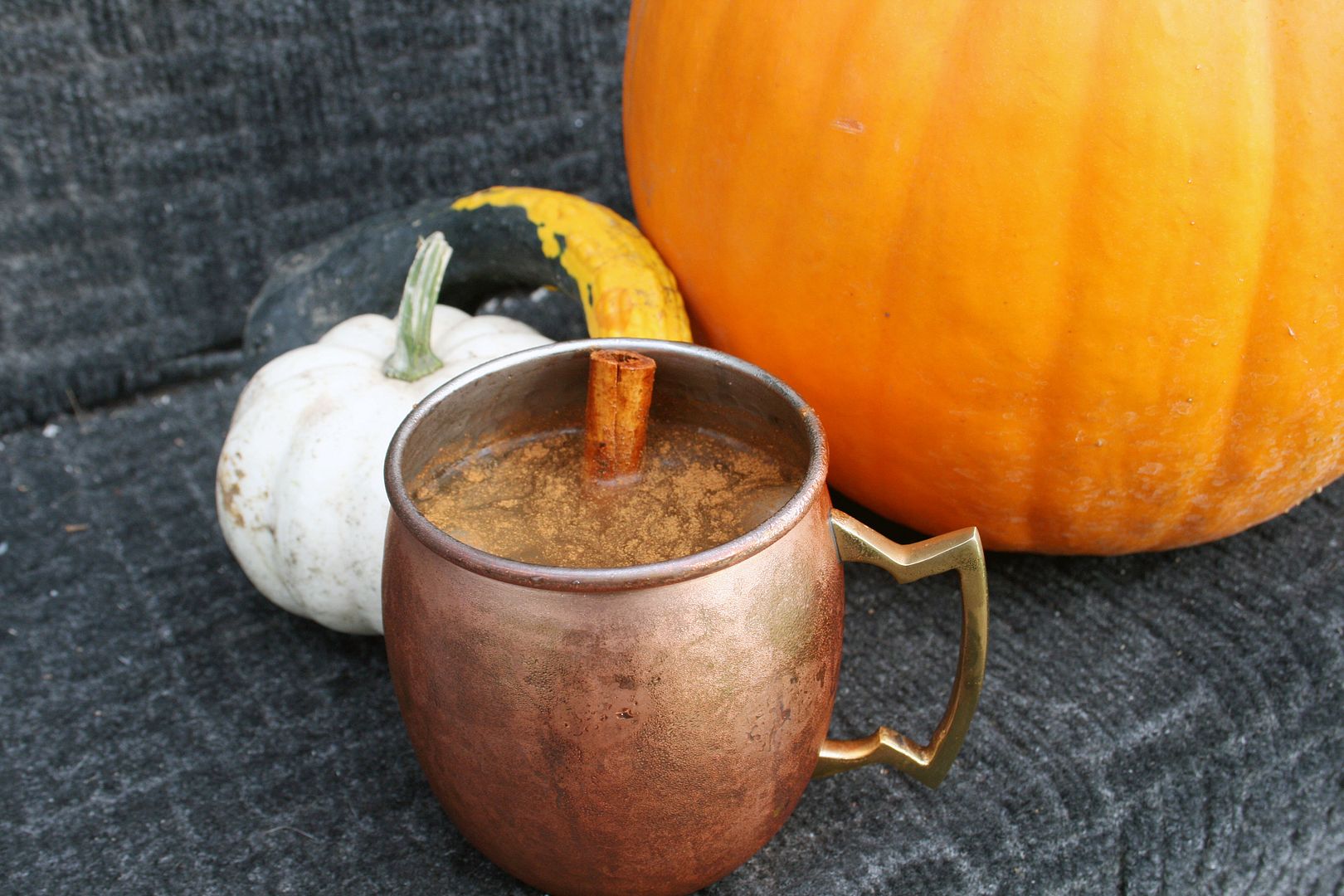 Cheers! - Jodi