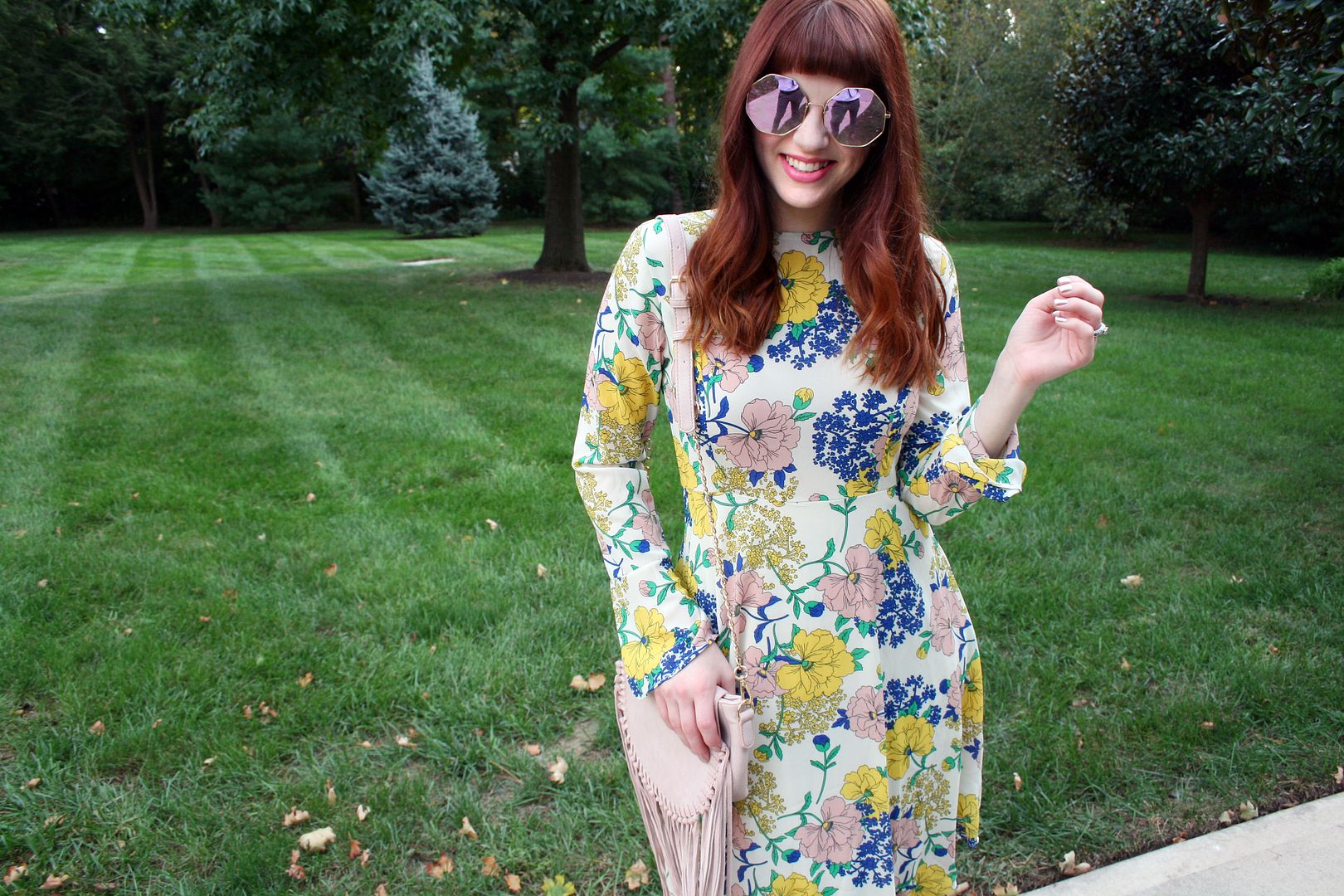 I'm loving pastels mixed into Fall color palettes this year. Spring hues in cuts made for cool weather are everywhere, and I think it's such a fun departure from the stuffy old "no white after Labor Day" rules that have been in place for so long.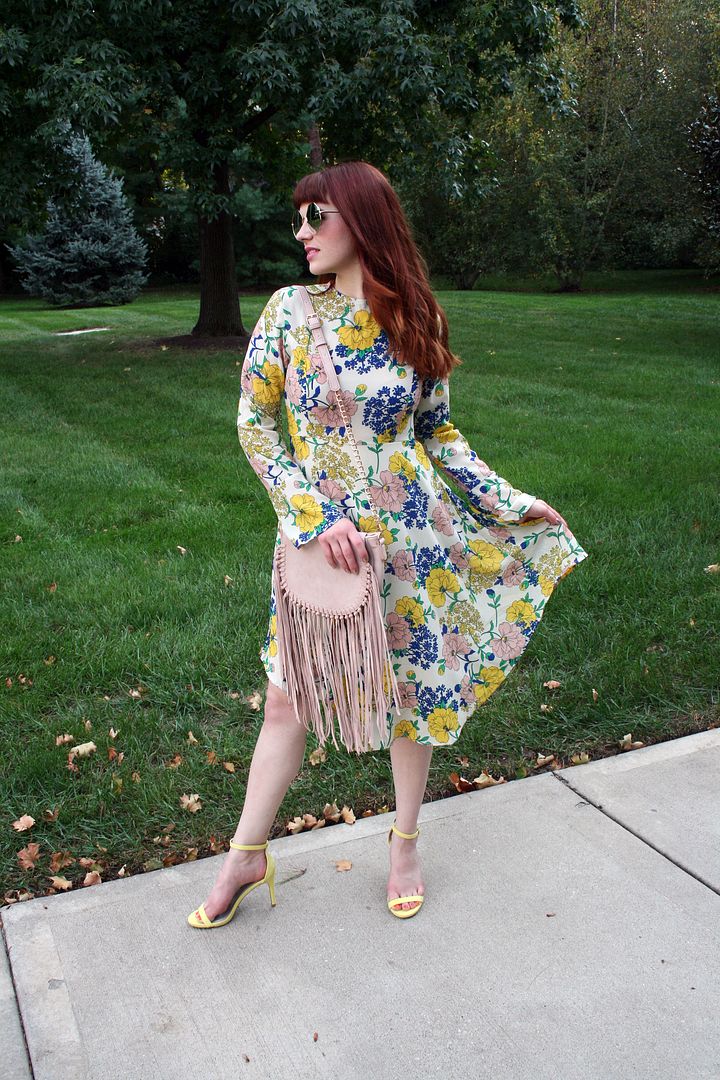 We were very excited when
VIPme
contacted us to feature a couple of their items on our blog. They had tons of options of fun floral print vintage cut dresses, but I really loved this '70s-inspired dress. You can also see the fun dress Jodi styled here.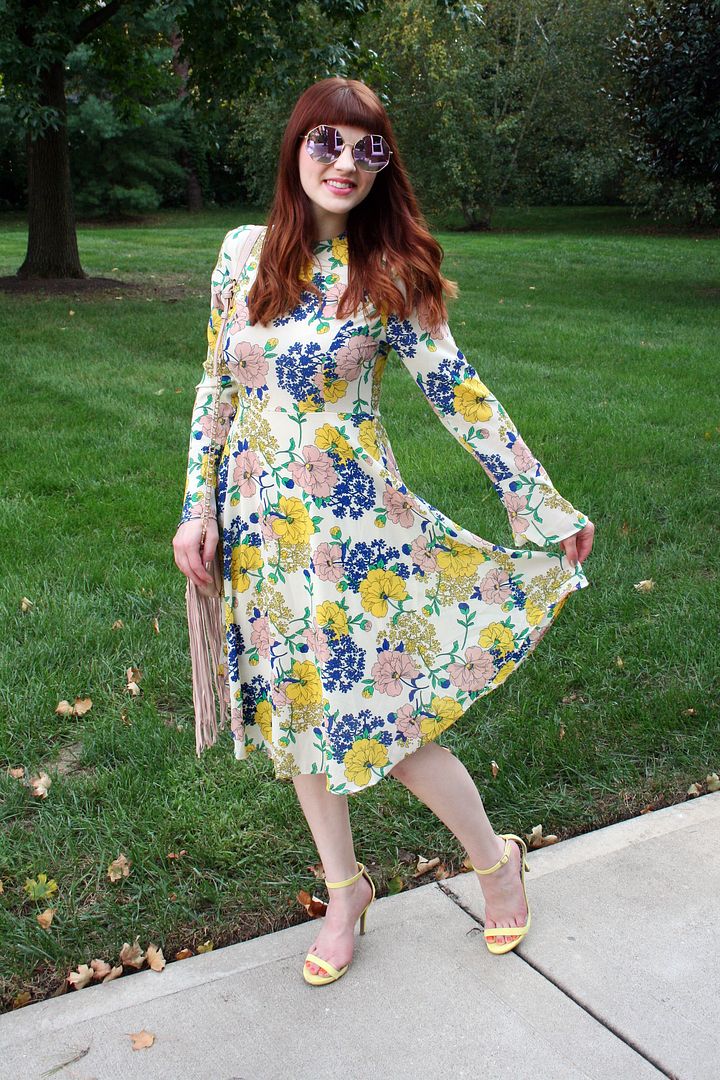 The bell sleeves of the dress are both perfectly vintage and totally on trend. The pattern of the dress is what gives it much more of a throwback vibe, but it's updated in bright modern colors that are a great juxtaposition to the florals that may have been in deep rust or avocado colors back in the day.
I wanted to make the look a mix of polished and boho and did so by pairing it with strappy yellow heels, a fringe blush purse, and holographic geometric sunglasses.
You can get $5 off your order of $50 or more now at www.VIPme.com! They have a ton of beautiful dresses just like this one, plus so much more. Just use code ModCircus216 to snag this deal.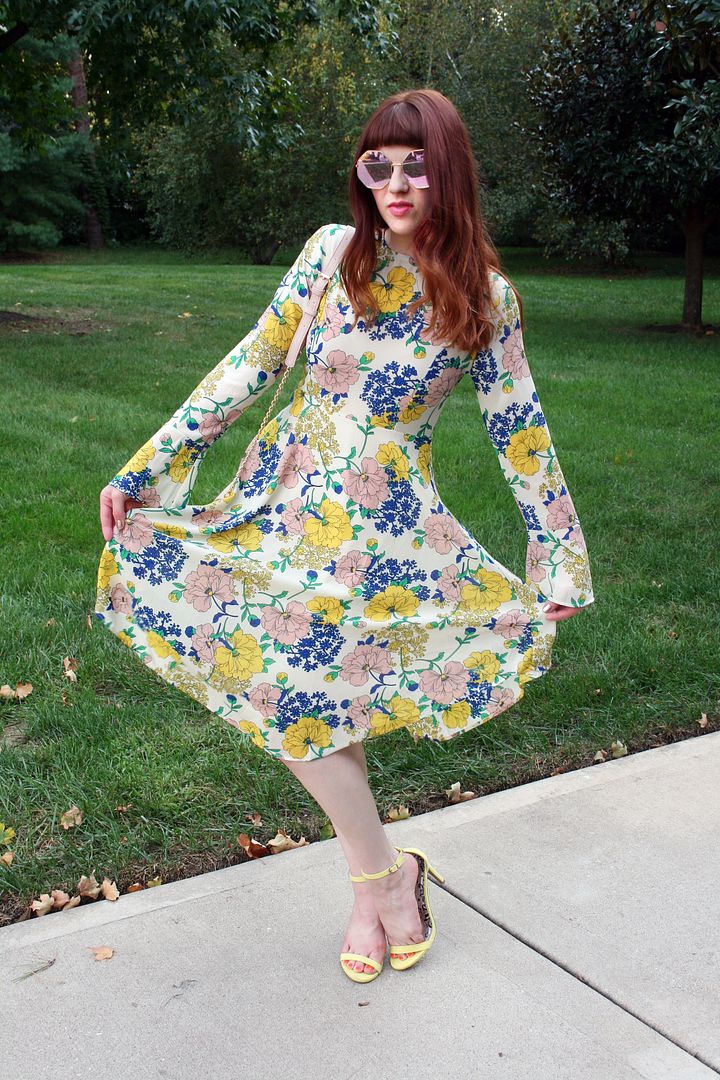 Outfit details: Dress: c/o
VIPme
, Purse: TJ Maxx (similar), Shoes: Payless (similar), Sunglasses: Donna's Dress Shop
Get the VIPme app to bring more brands to your pocket! For IOS: https://goo.gl/Uul2M9. For Android: https://goo.gl/p5FlHg
Check out this video from VIPme: https://www.facebook.com/vipmeofficial/videos/1740215036264442/?utm_source=blog&utm_medium=SI&utm_campaign=Mod_Circus
As a female fashion website, VIPme is positioning as a platform that empowers women to value individual perspective, to highlight self-awareness and to cherish the inner "me."